After six long years of absence from the scene, the arguable king of sim racers returns with a rebooted take on the Forza Motorsport franchise. This newest entry is a strictly current-gen affair and promises to "push the boundaries of realism" to an unprecedented level. In fact, creative director Chris Esaki has said of Forza Motorsport that it will be the "most technically advanced racing game ever made." Does Forza Motorsport ultimately live up to that promise? Read on to find out.
A Forza Motorsport primer: what to expect
Cars, tracks and upgrades galore
Despite the game's branding as a reboot for this landmark series, Forza Motorsport doesn't try to reinvent the wheel. Veterans of the series who've played previous FM games will know more or less what to expect when it comes to the basics. There are around 500 cars of just about every sort you could imagine—from the hottest road cars to the most iconic classics to million dollar racing machines—and 20 racetracks with collectively dozens of layouts.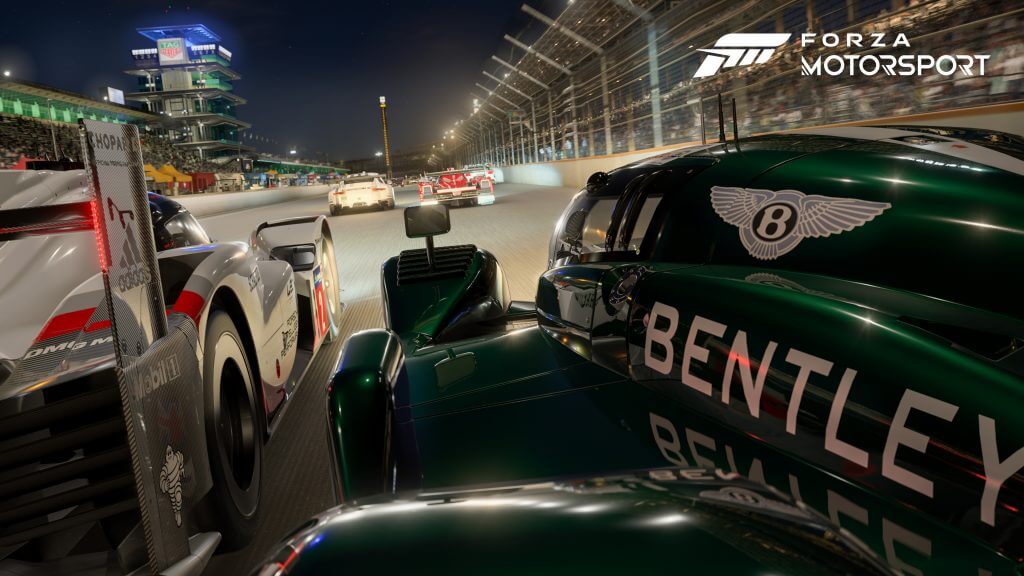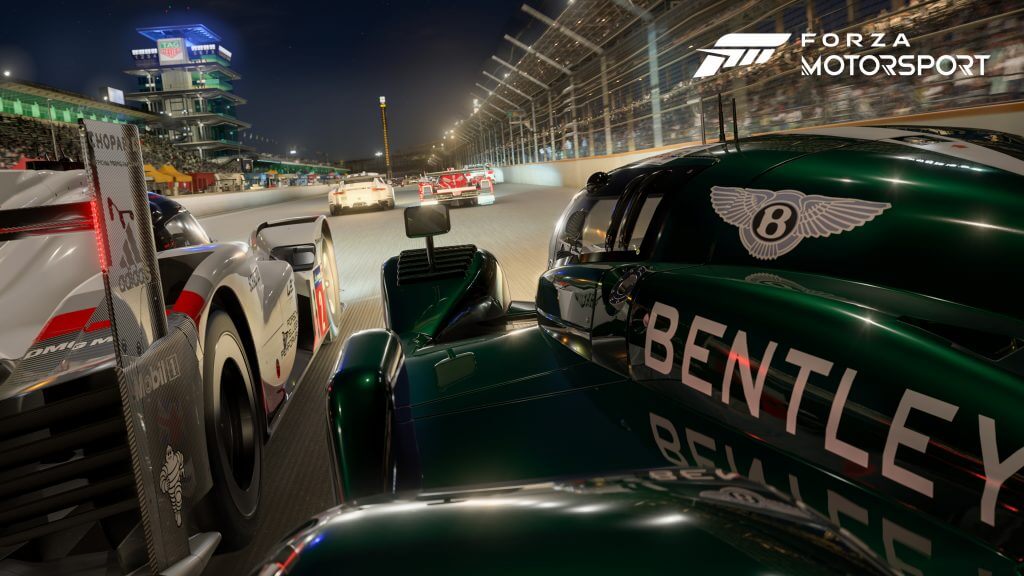 Among the latter are world-famous venues like Le Mans, Indianapolis Motor Speedway and others. Most return from past games, though five tracks are all-new to the series. I have to admit I'm a little disappointed that fan favorite FM courses like the old New York street circuit and the Bernese Oberland circuit aren't among the track roster, but that's just me. Who knows: maybe they'll still make it in with a future update?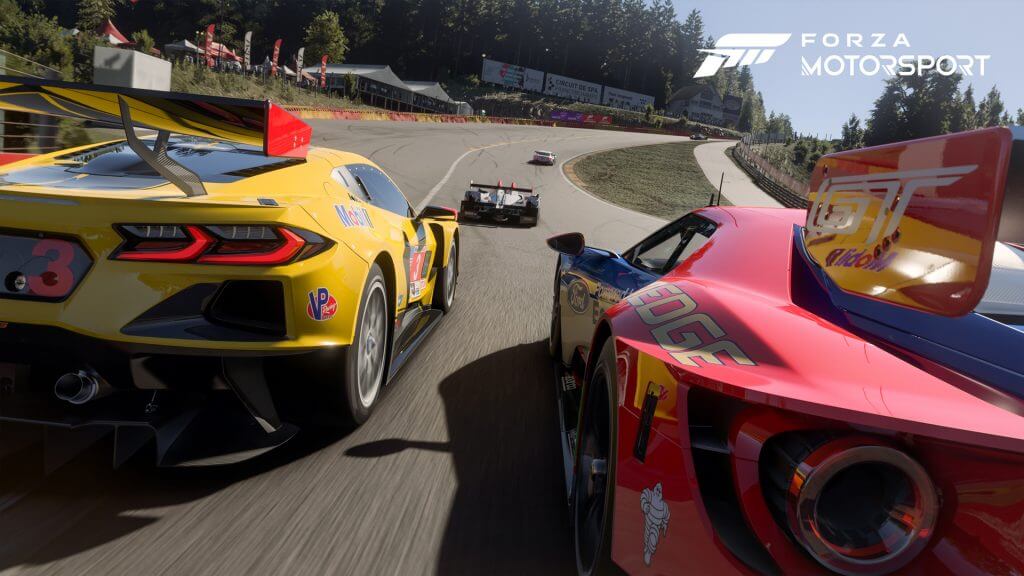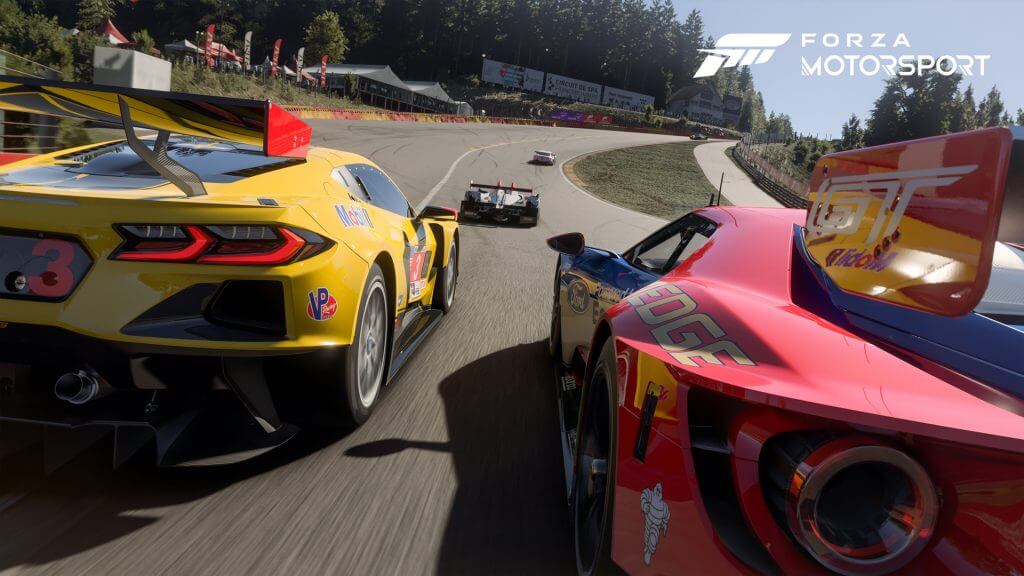 Additionally, there are a staggering 800 possible car upgrades—so it's safe to say that the extensive customization for which the franchise is known is there in droves. And players can avail themselves of some pretty comprehensive tuning options, provided they know what they're doing of course. The livery editor—which I think is undisputedly the best in gaming by a mile—returns and is pretty much untouched.
Physics, gameplay options and more
Fans will be right at home with the physics in Forza Motorsport as well; cars generally feel like they are, to use some racing lingo, "down into the track," and have plenty of heft. The developers say the physics model has been completely overhauled for this game including a new and much more intricate tire physics system. What does all this mean? It means that players will need a fair amount of skill and finesse to master the game's more beastly racing machines, especially if they want to disable all the driving assists to get a more rewarding, more simulated experience.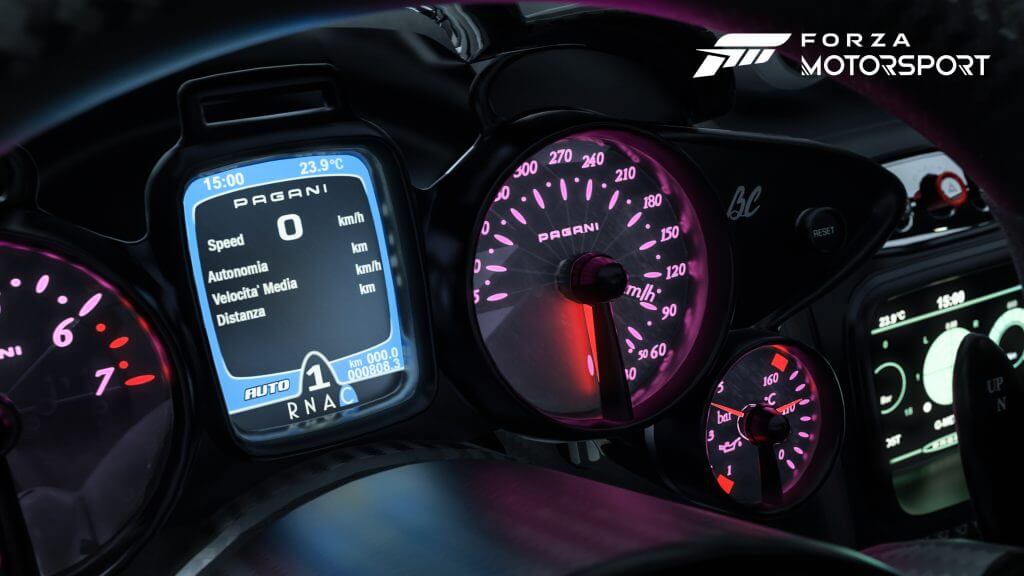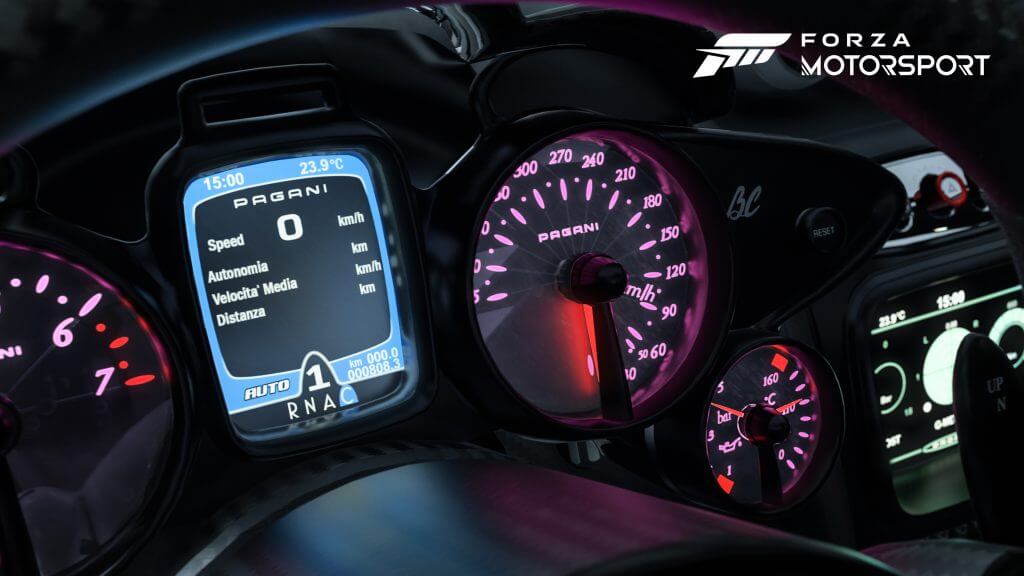 Which leads to another hallmark of the FM experience: the ability to tailor your experience to suit your gaming style. Driving assists and general difficulty are even more customizable than ever before, and Forza Motorsport can be as approachable as you want it to be thanks to the staggering wealth of options available. Accessibility options also run the gamut making this one of the most accessible games ever.
Visuals
Forza Motorsport is mostly a visual treat. Tracks feature an impressive level of detail, and the real stars of the show—the cars—have never looked better. The completely dynamic time of day and weather effects are the masterstroke of the visual tour de force that is Forza Motorsport, whether it's soaring up the wicked Eau Rouge turn as a crack of lightning splits the sky or barreling down the corkscrew at Laguna Seca in the midst of a deluge, it all adds a heaping of flair to the proceedings. However, I say all this with the caveat that there are also moments where the game looks a little flat, and I did encounter some visual hiccups during my time with the review build. I expect that these will be ironed out in the release patch, but it's worth noting.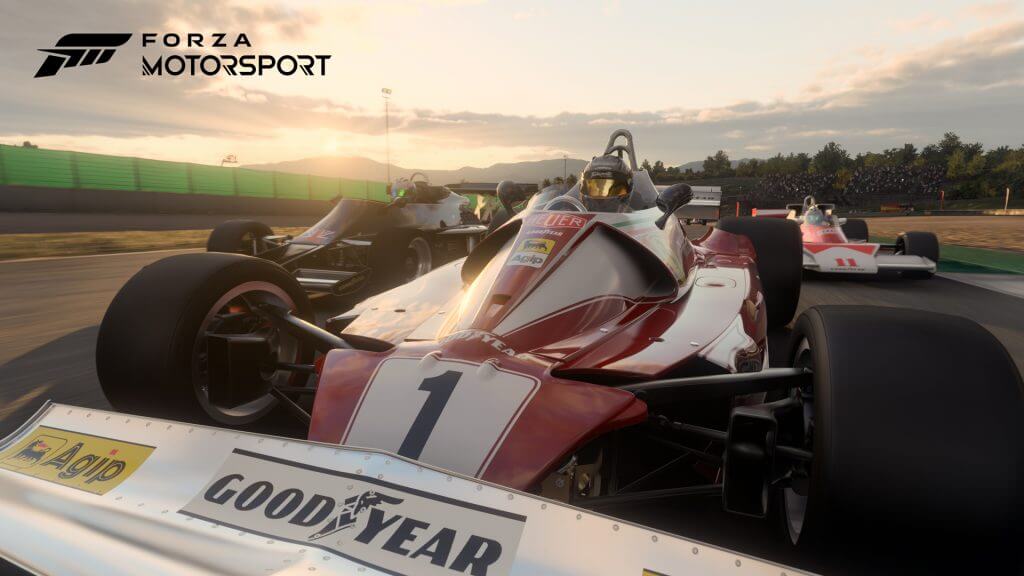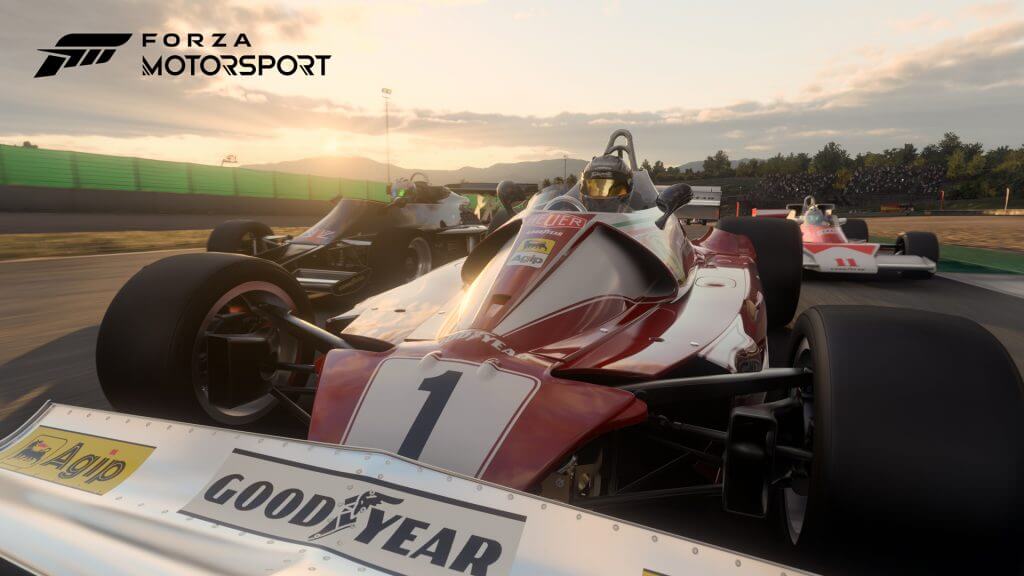 The heart and soul of Forza Motorsport: The Builder's Cup
This is the new career mode, and where you will probably spend the most time in Forza Motorsport. Like career modes of past FM games, the Builder's Cup features a progression of disparate racing series. As the player progresses they earn credits and driver XP, gaining access to faster cars via the extensive upgrade options on hand.
Unlike career modes of the past, Builder's Cup stays true to its name by putting more of an emphasis on the building part of the equation—and this is what sets Builder's Cup (and the game as a whole) apart. For the first time in the Forza Motorsport series, upgrades are locked behind car levels, and the only way to advance a car's level is to race for car points. These are awarded in real time on the track for feats like overtaking and getting good segment scores.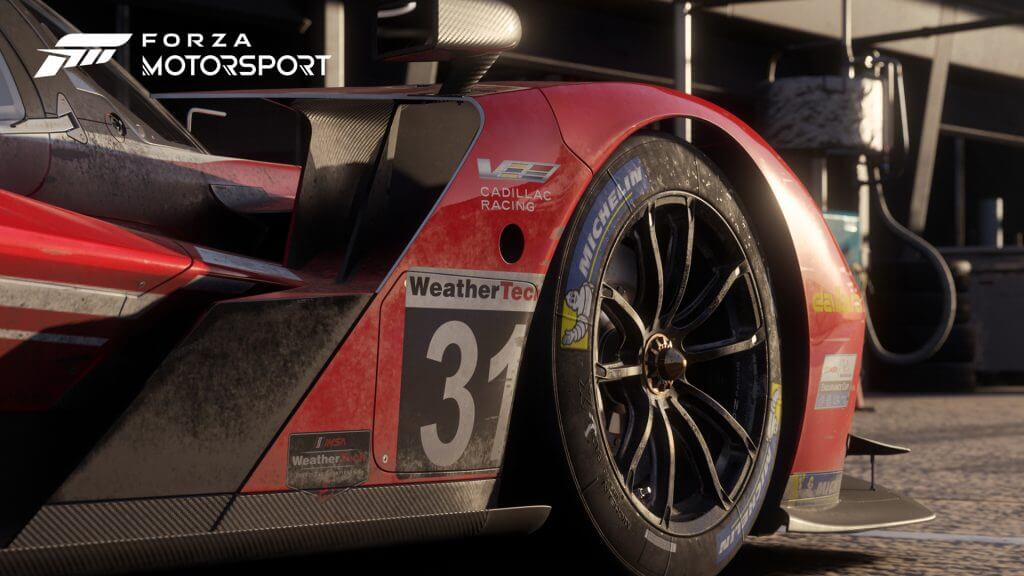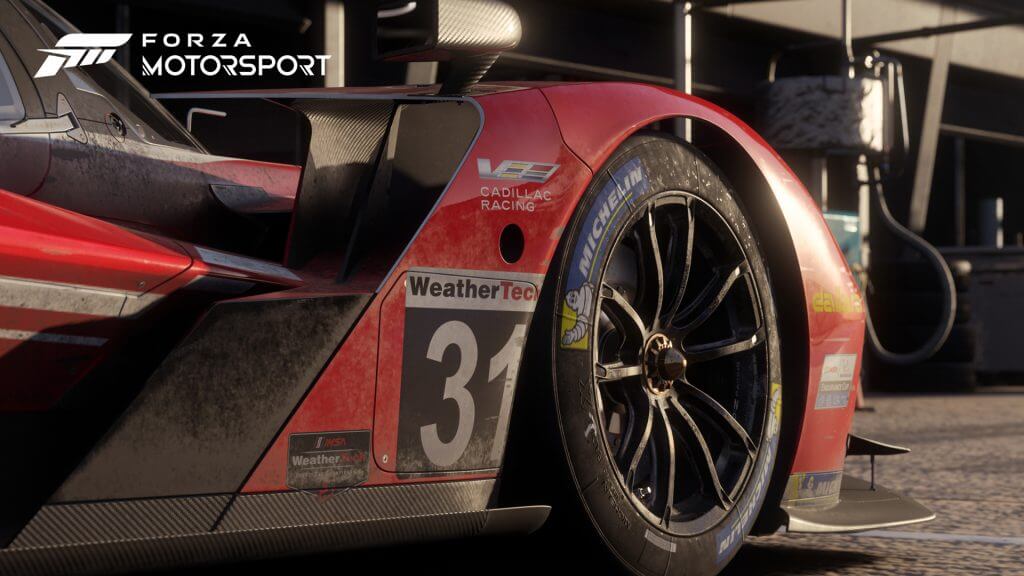 Whereas in past FM games players could upgrade to their heart's content with enough credits, here this RPG-like car advancement must be earned. In Forza Motorsport more than any past game of the franchise, cars are "built not bought." I found that this ultimately leads to a more rewarding experience in that I found myself more invested in each car I drove in Builder's Cup, and I felt a greater sense of ownership in both my OnTrack successes and failures.
Builder's Cup events also more realistically simulate real-world race events with open practice sessions. One thing I have an issue with however is the Challenge the Grid feature that allows players to select their race starting position. It's a risk/reward system that gives players a chance to earn extra credits by starting farther back in the field. The problem is that this is unrealistic relative to a real-world Raceday scenario, and it seems to me that it would have been better to have a qualifying session for each event, with bonus credits awarded based on qualifying performance.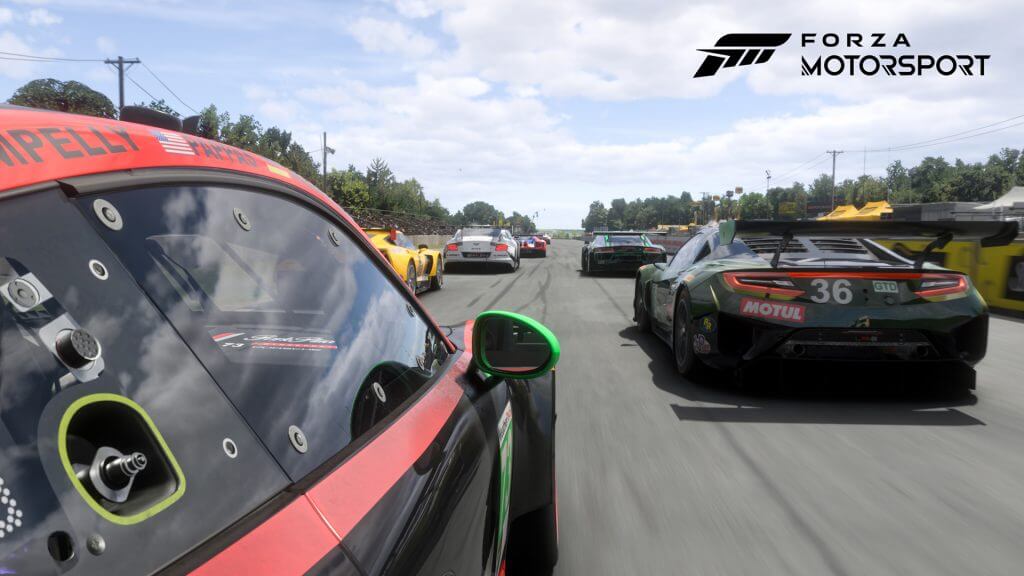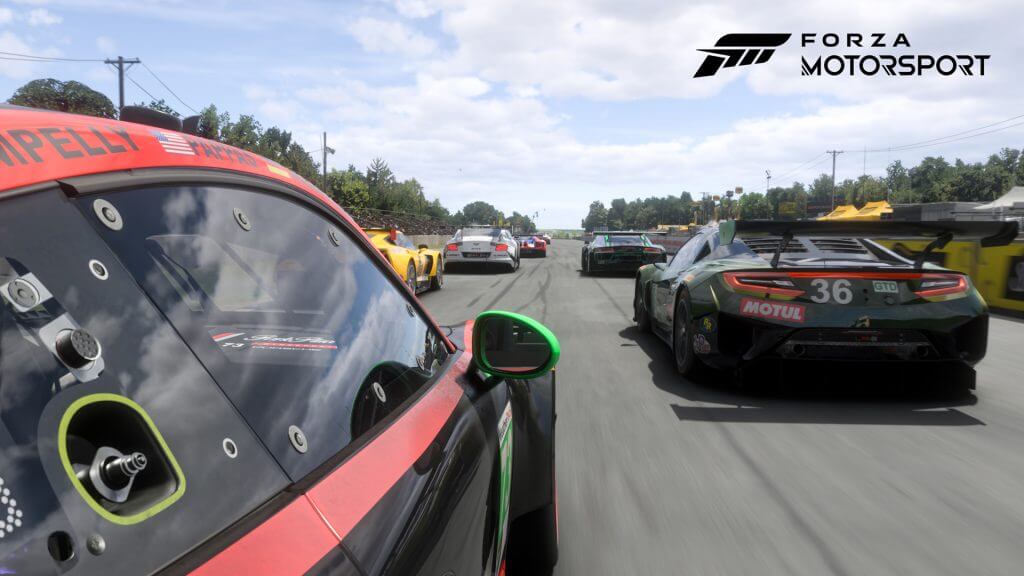 Another neat thing about Builder's Cup is that it will be an ever-evolving experience with new content in the form of cars, tracks and even new championship series being released directly into the career mode—another series first. Free play, rivals, time attack and a beefy online multiplayer aspect all make a return of course. Suffice it to say this is quite possibly the biggest Forza Motorsport game yet, and a game we'll be playing for months and maybe years to come.
The Verdict
At the end of the day if Forza Motorsport is a reboot, then it's a more subtle one. Which is likely a good thing given the series' pedigree as top-tier racing games. It keeps everything that made past FMs so great, while refining the star attraction career mode—and I think ultimately for the better.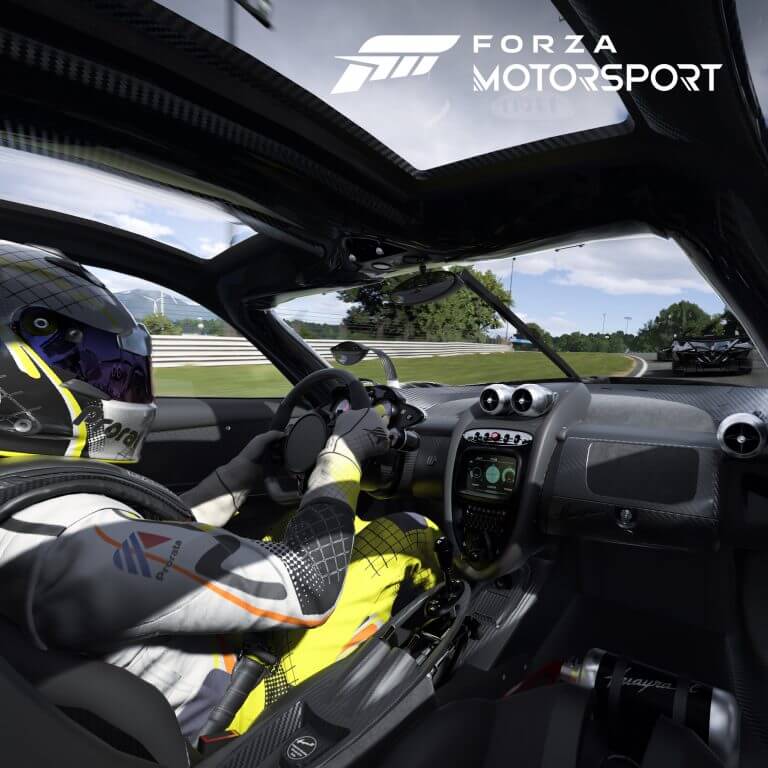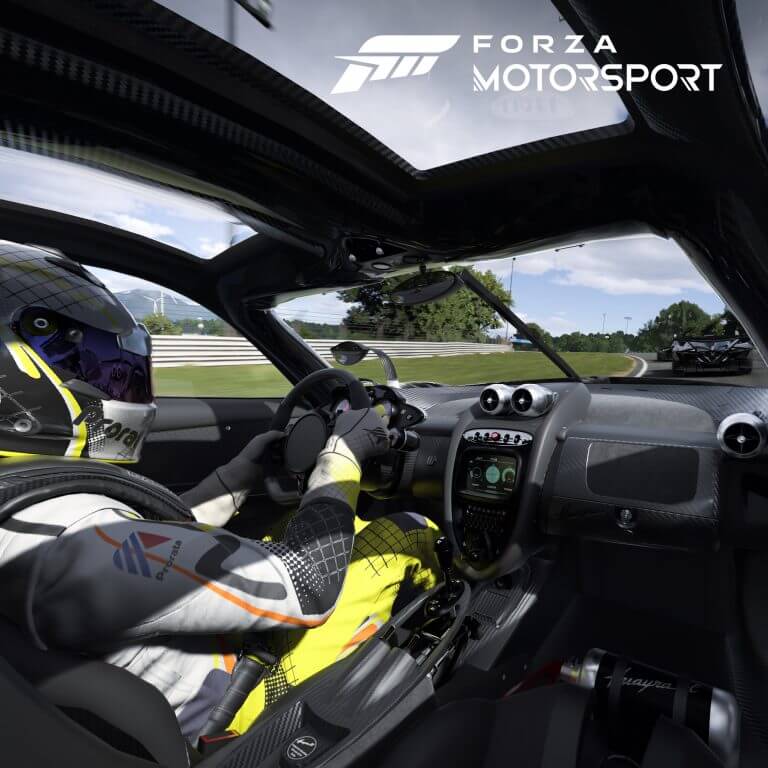 Most importantly, this modern refresh retains that Forza feeling, and that can only be a good thing. I would have liked to see the team at Turn 10 go even further to make this a true full-blown refresh, with perhaps a more comprehensive representation of Motorsport that includes off-road and drift racing disciplines, etc. Nevertheless Forza Motorsport is still an excellent sim racer worthy of the Forza name. Is it a total revolution that utterly redefines what a Forza game is? Not really. But is it a landmark current gen title that you need to play if you have any inclination for racing games at all? Absolutely.
Things to like:
Everything you love about Forza is present here (tons of cars and tracks, challenging but fun car physics, extensive customization, etc.)
The game looks great (for the most part), particularly the car models
Builder's Cup makes players work for their success more so than past entries, which in the end delivers a much more rewarding experience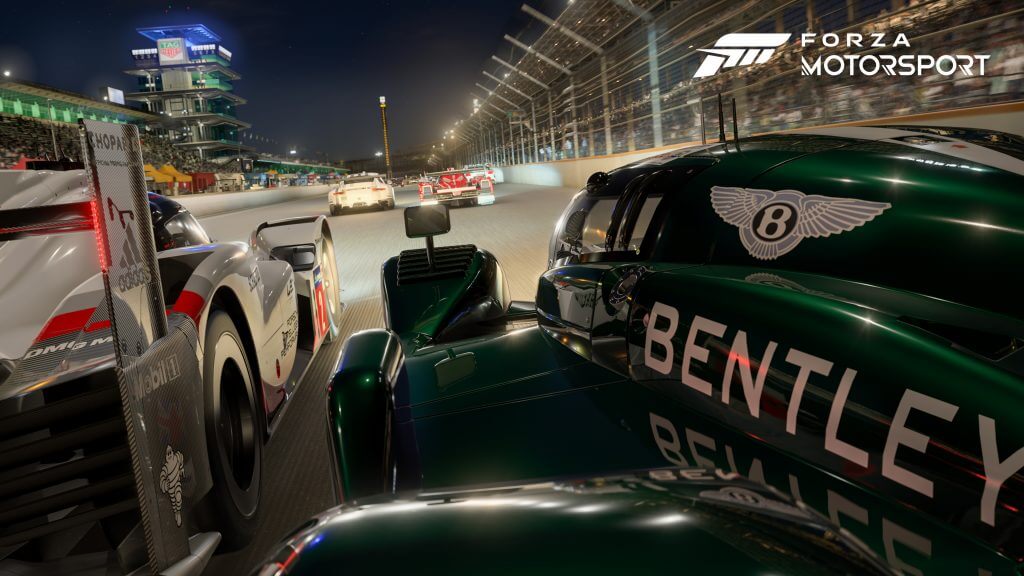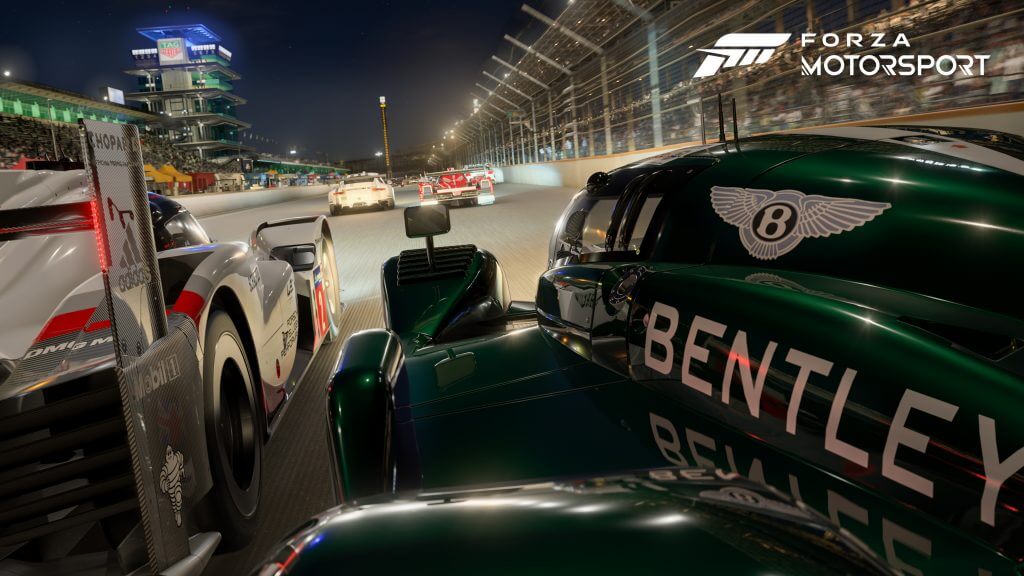 Things that could be better
Circuit racing only (i.e. no rally/offroad etc.)
No split screen multiplayer at launch
No in-game, in-race music? (though users can connect the Xbox Spotify app for that)
Forza Motorsport releases on October 10 (with Premium Edition owners getting early access starting October 5) on Xbox Series X|S, and Windows PC. It will be a day one Xbox Game Pass release.
Featured image via Turn 10 Studios.