While there hasn't been much in the way of consumer-level HoloLens development from Microsoft, the company appears to be tinkering away at updating the hardware with a new militarized design and a even a new patent for a modular augmented reality headset.
Paten publication number PCT/US2022/044053 was filed in September of 2022 and published in April of 2023 with an eye on a "modular sensor and display module comprises an enclosure with a rigid frame and front and back visor lens encapsulating sensors, waveguide optics, and display/projection devices that provide various functions for a typical head-mounted device."
What Microsoft is calling a Modular Head-Mounted device is meant to, "enable independent design and build of fit systems and auxiliary systems, providing users with the ability to mix and match modules to tailor a head-mounted system according to the user's needs."
The design of the new modular headset look similar to the current HoloLens 2 version in one figure illustration except with a detachable power pack. In other illustrations in the patent, there are some chunky renditions of reading glasses where stems connected to earpieces are detached.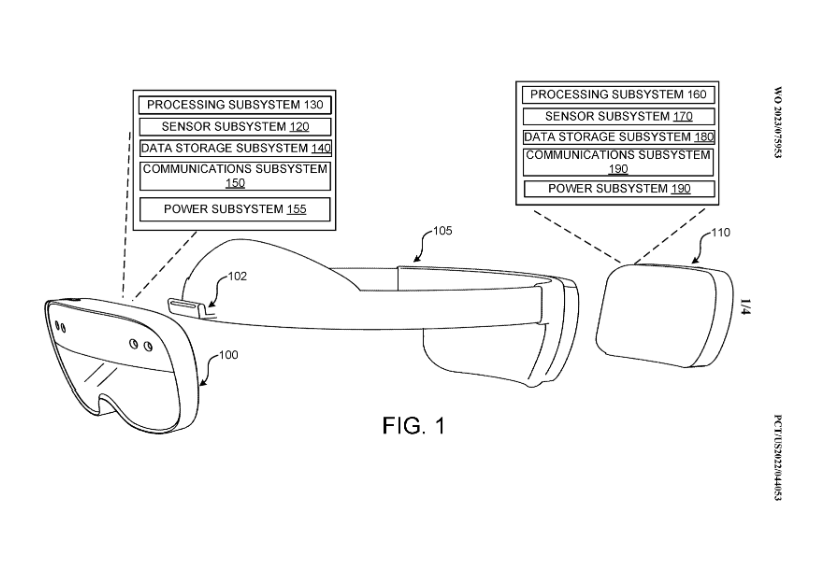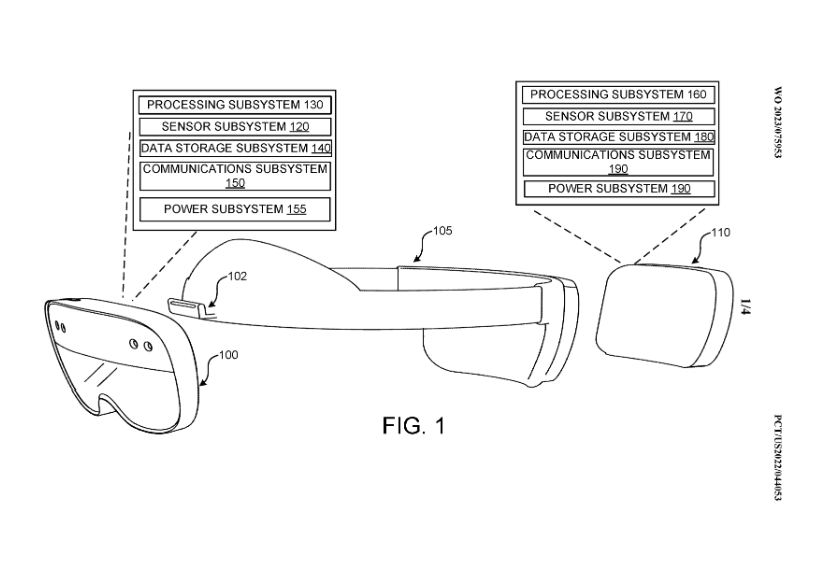 While the patent is a bit old, its recent discovery does come after the US Army has requested Microsoft make some adjustments to its current HoloLens design to address issues soldiers were running into during its in-the-field testing of the headset.
Creating a modular headset could help bring down the cost of production for the main device while opening up a world of 3rd party accessories that help to satisfy niche AR use-cases the original HoloLens and HoloLens 2 could not adapt for.
In combination with a request for a "thinner" HoloLens, development for the multi-billion dollar contract with the US Army may net Microsoft the time and resources to produce a future version of the HoloLens for consumers that meets the company's desire to release an experience that is "meaningful."
However, it should be noted that Microsoft patents hundreds of concepts a year that never make it to production or beyond the published patent number, so this could be just be a design concept that only sees the light of day on sites such as this one.