Mobile World Congress, still commonly called the MWC, had made a comeback in 2023. The event features keynote speeches from industry leaders, product demonstrations, networking opportunities, and discussions on the latest trends and innovations in mobile technology. It is a platform for companies to launch new products and services, showcase their latest technology, and make important business deals.
The largest technology convention centered around mobile has some of the biggest companies in attendance, with many launches and concepts lined up for the next four days. Let us take a closer look at some of the best moments from the Day 1 of MWC.
Day 1 at MWC
Nokia launches budget phones and unveils a new logo
HMD Global, parent of Nokia, unveiled a new logo of the phone company for the first time in nearly 60 years. The message is clear that they are moving away from a smartphone centric business to a technology company. Their logo has five different shapes forming the Nokia logo.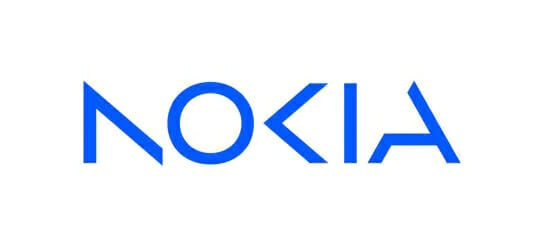 Nokia has forayed into the budget segment with their three new phones – G22, C32 and C22, launching this Spring. The G22 will come the DIY-repairability, thanks to their partnership with iFixit, which will provide the necessary tools and guides to help replace a port in 5 minutes and a screen in 20, as claimed by the company. Their repair tools will offers a range of replacement parts for the Nokia G22, with prices starting from £18.99 (approximately $23) for a new charging port and going up to £44.99 (approximately $54) for a replacement display.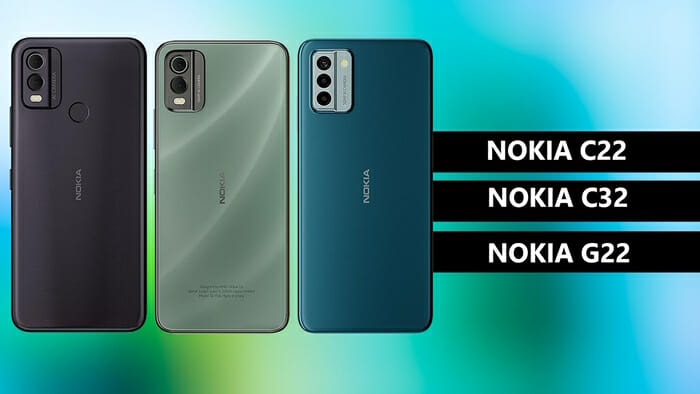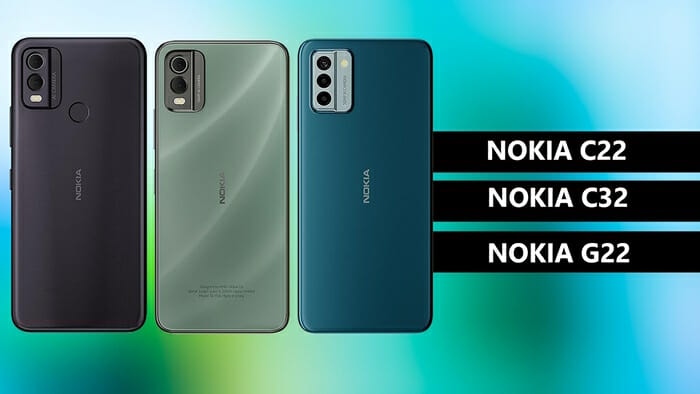 The G22 will be available from 8th March in UK and select Europe countries for €179 around $180, and will not be sold in the US for now.
HMD has developed the Nokia C32 with the aim to provide better photography features in affordable phones by adding in a 50MP camera. Not only that, but the C22 and C32 models are also designed to maintain the same durability and long battery life that modern Nokia phones are known for. According to HMD, both phones have toughened glass, sleek designs, and a battery life that can last up to 3 days. These impressive features are not typically found in low-cost smartphones.
Xiaomi with 13 and 13 Pro
Xiaomi is launching its 13 and 13 Pro phones globally, equipped with Leica-branded cameras, 120Hz fast-refresh OLED screens, IP68 water and dust resistance, and 50W wireless charging. The 13 Pro stands out with its 1-inch-type sensor and 120W wired fast charging. However, they won't be available in the US but will be sold in other regions such as the UK, Europe, and Asia from March 8th. The Xiaomi 13 Pro is priced at €1,299 (around $1060), while the Xiaomi 13 costs €999 (around $1060).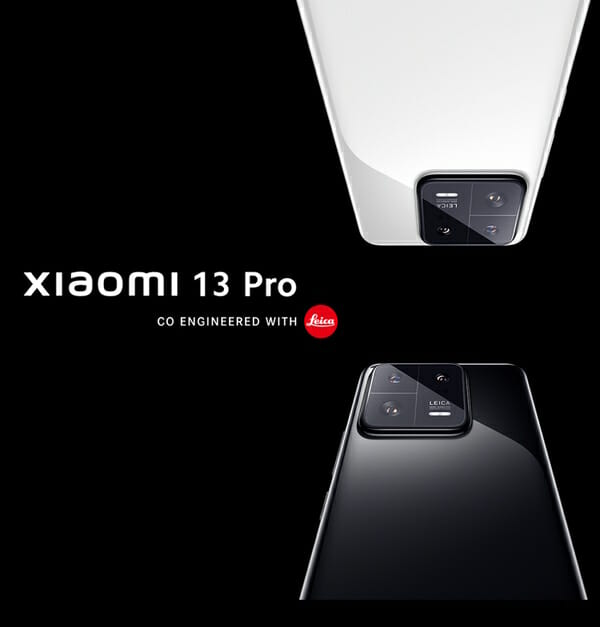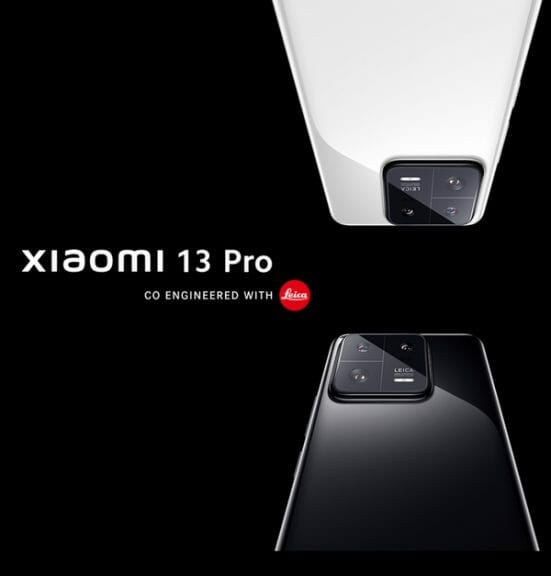 The Chinese technology giant has also launched its Watch S1 Pro in international markets, six months after its debut in China. The smartwatch features a 1.47-inch AMOLED display, sapphire glass protection, and 5 ATM water resistance, and is available in two stainless steel finishes with a black fluoro rubber strap or brown leather strap. The device is priced at €299.99 (around $317) in the Eurozone and £299 (around $414) in the UK, and boasts a 500 mAh battery that can last up to 14 days between charges. The smartwatch runs on a proprietary OS, and pricing varies across regions.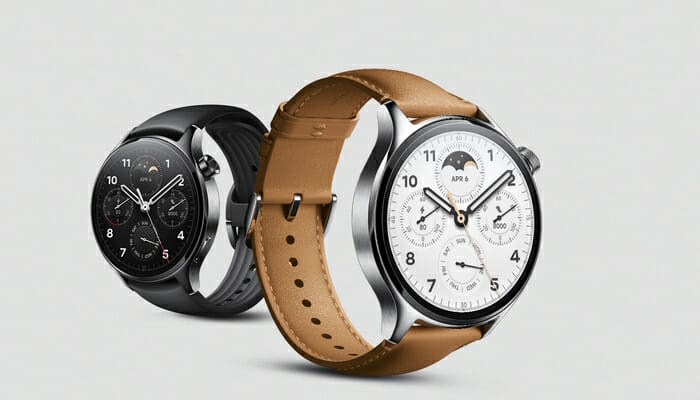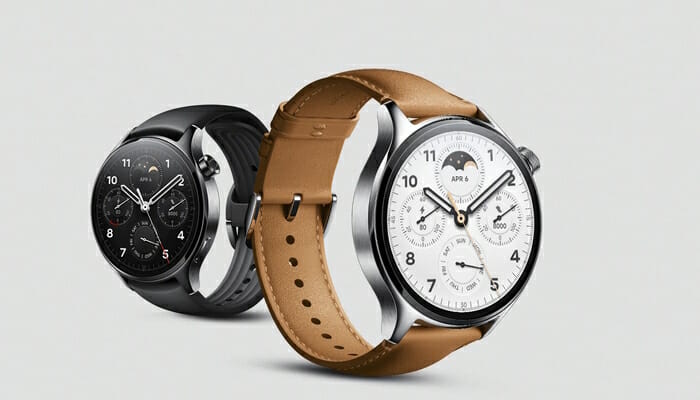 Lenovo into Rollable Displays
Lenovo has just unveiled its latest ThinkPads and IdeaPads with rollable displays at MWC 2023. However, it turns out that the rollable displays are still in the concept stage, so they won't be available anytime soon.
But we did get a closer look at the prototype of the Motorola rollable smartphone, which is pretty thick in its current form and has an unusual aspect ratio when not extended. However, its display mechanism is fascinating, with a part of its screen acting as a secondary display or a selfie viewer for its dual rear cameras.
Of course, we can't guarantee that the first-gen Motorola rollable smartphone will look like the prototype, but it's exciting to see that Lenovo is making progress with its next-gen display tech. The concept laptop is also impressive, with its stable and balanced ability to grow from 12 to 16 inches vertically.
OnePlus 11 Concept with Liquid Cooling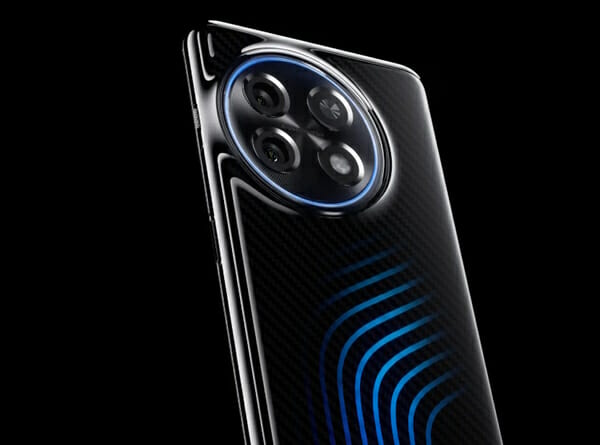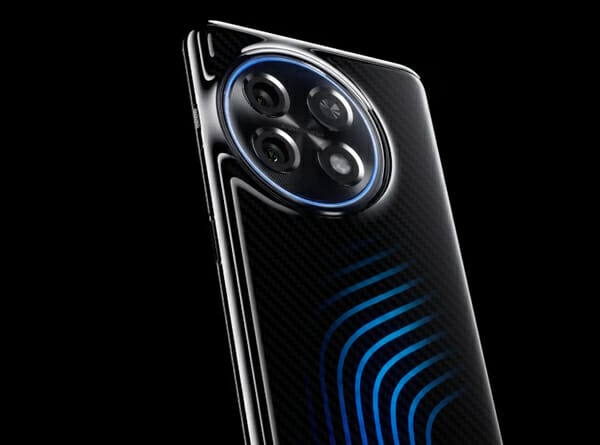 OnePlus has revealed more details about its OnePlus 11 Concept prototype, which features glowing rear LED canals that use liquid cooling technology. The system, called Active CryoFlux, includes actual pumps that push liquid through the canals, and can reduce temperatures by 2.1°C and improve frame rates by 3-4 fps, according to the company. Additionally, the system can reduce charging temperatures by 1.6°C, which can shave off about 30-45 seconds of charging time. OnePlus is also showcasing its 45W Liquid Cooler, a semiconductor-based thermoelectric cooler that can reduce a device's temperature by 20°C.
Qualcomm Snapdragon Satellite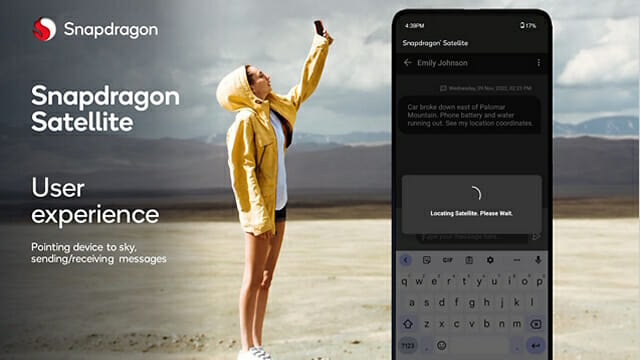 Xiaomi and Honor have showcased their latest flagship devices, while Qualcomm has announced that its upcoming Snapdragon processors may feature Satellite connectivity. Unlike Apple's current feature-set, the next-gen devices are expected to support recreational messaging for those in rural, remote, or off-shore settings, as well as an emergency measure for those who find themselves isolated and in need of help.
This service is expected to be compatible with every 5G-capable Qualcomm mobile system-on-chip (SoC) for smartphones, from entry-level to top-tier models, gradually over time. Upcoming smartphone upgrades, such as the OPPO Find X5 Pro, Vivo X Note, Honor Magic5, and Xiaomi 13 series, may feature this technology.
In addition, Qualcomm has confirmed that next-gen Motorola Edge-series smartphones and the upcoming Nothing phone (2) may also be compatible with Snapdragon Satellite. However, users may have to pay a monthly fee to use this service, similar to the Bullitt messaging service offered by the competing MediaTek platform.
We covered the highlights of the day focussing majorly on smartphones and computers. Stay tuned to OnMSFT.com for all the latest news from MWC and beyond.