It's Foss News has reported that Steam OS (and Linux generally) has surpassed mac OS in terms of overall usage for gaming.
The Foss post begins,
We have reached a nice little milestone in the adoption of Linux on Steam. Over the years, gaming on Linux has consistently risen thanks to the introduction of the likes of Wine, Proton, and SteamPlay.
These of course are tools that allow Linux users including those on Steam OS to install and run Windows games.
The post refers to the monthly Steam Survey results for July, citing that Linux use continues to trend upwards. More interesting is that for the first time ever Linux has overtaken Apple's mac OS in gaming market share. In fact, the Linux user base in at 1.96 percent—very close to its 2% all-time high. Note that this pertains to PC gaming and excludes mobile and console usage.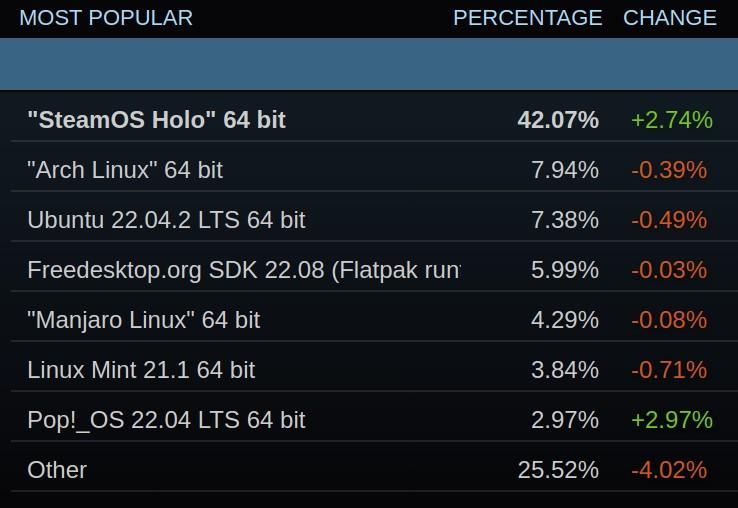 Linux adoption increased by over half a percent compared to June 2023, which is impressive when you think about it. Over the same period Windows lost .56% gaming market share, though it remains comfortably at the top in this category with some 96.21% share.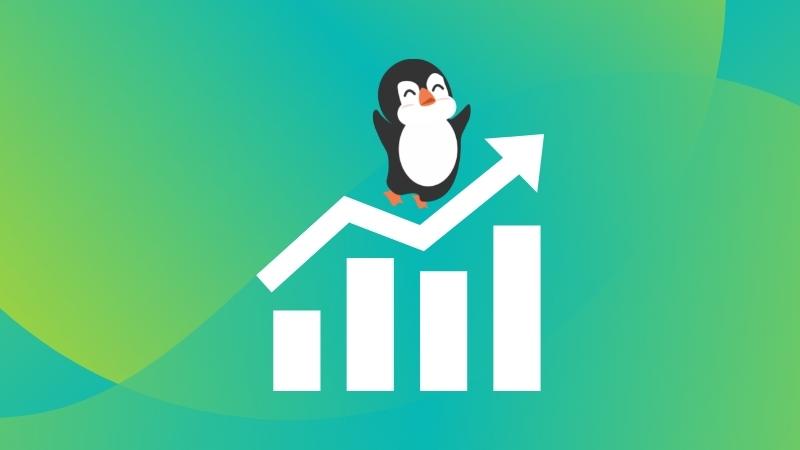 Of course, much of this success can be attributed to the Steam Deck, which has been a runaway success since its release early last year and remains the clear leader in the handheld gaming PC market.
Via Fudzilla.