In 2023, Lenovo is aiming for the fences with some new products that harken back to 2013 design concepts all powered by Intel's 13th generation for its CES 2023 announcements.
To illustrate my point, Lenovo unveiled its new swiveling hybrid laptop the ThinkBook Plus Twist.
According to Lenovo, the Plus Twist "Twist reinvents the category by integrating an innovative rotating dual display that offers multimode versatility while enhancing the user experience in multiple areas that has created a unique laptop for a new generation."
The Plus Twist comes with Intel's latest 13th Gen core processors with some configurations boasting up to 24 cores, a 13.3-inch OLED touch supported panel with 2.8K resolution.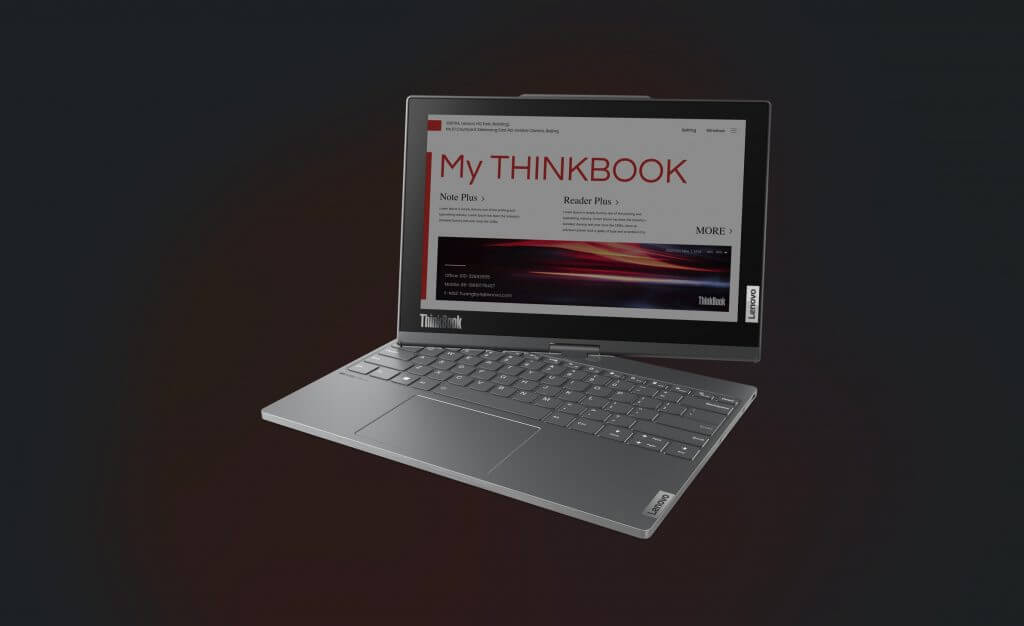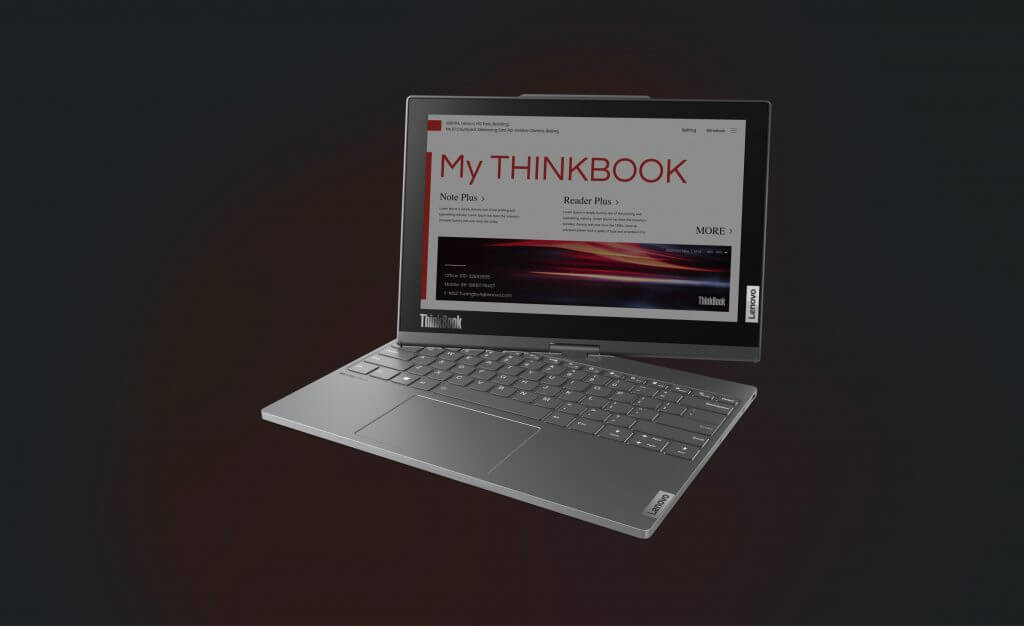 The kicker for the Plus Twist is its additional front-lit colorful 12-inch e-Ink display with improved 12Hz refresh rate and touch and pen supported panel.
Similar to HP ENVY x2 from 2013, the Plus Twist is a laptop that leverages a pivoting lid to house both a normal high fidelity touch screen on one side while also powering an e-ink display on the other.
The ThinkBook Plus Twist will start at $1,649 and should be available June 2023.
Next up is the ThinkBook 16p Gen 4, which, in its fourth generation gets juiced up with a hardware feature called the Lenovo Magic Bay. While the ThinkBook 16p Gen 4 retains most of its attributes from the previous generation, in 2023 it will get the latest 13th Gen Intel core-H processor, NVIDIA GeForce RTX GPU, 165Hz refresh rate panel, Dolby Vision support and dual SSD slots with support for up to 2TB of storage.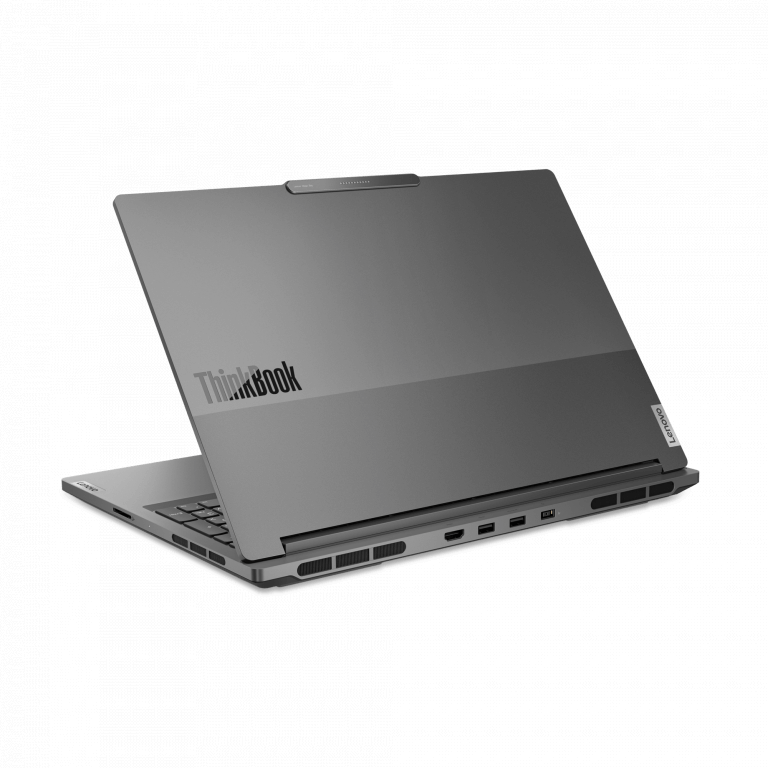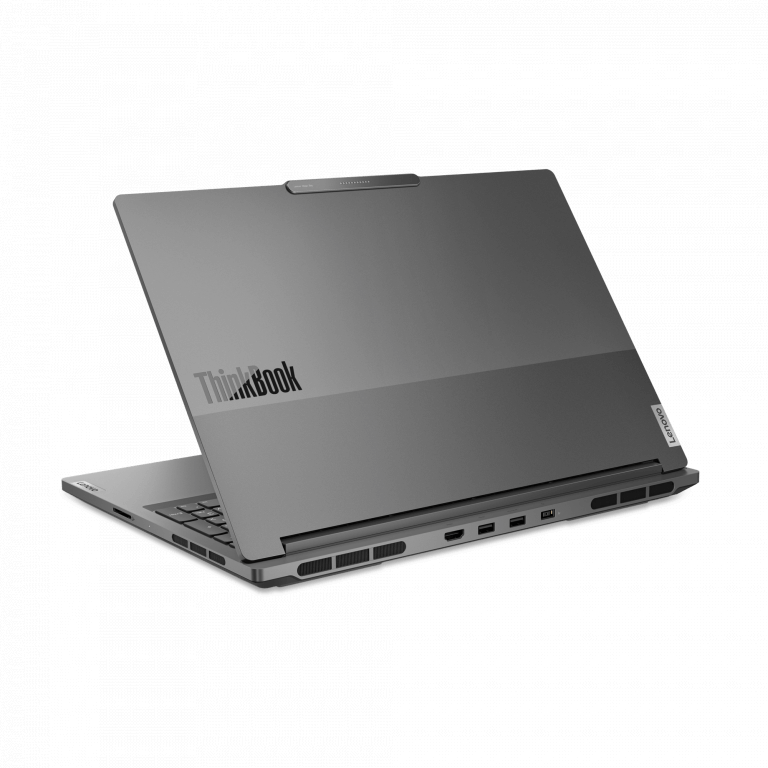 However, the real selling point for the ThinkBook 16p Gen 4 will be its support for the Lenovo Magic Bay which is essentially a multifunctional pogo pin area that rests on the lid behind the web.
Out of the gate, Lenovo will be providing the Magic Bay 4K webcam, the Magic Bay Light, and Magic Bay LTE. The Magic Bay 4K webcam is as described, a high-resolution webcam intended for video conferencing and streaming which includes auto focus, auto framing, ambient light adjustment, and rotating 270-degree hinge.
The Magic Bay Light is designed to work in conjunction with the embedded webcam by delivering up to 200-lux of adjustable brightness with minimal power consumption." When connected to the pogo pins, the light will automatically activate when the camera is in use and power down when the camera is off.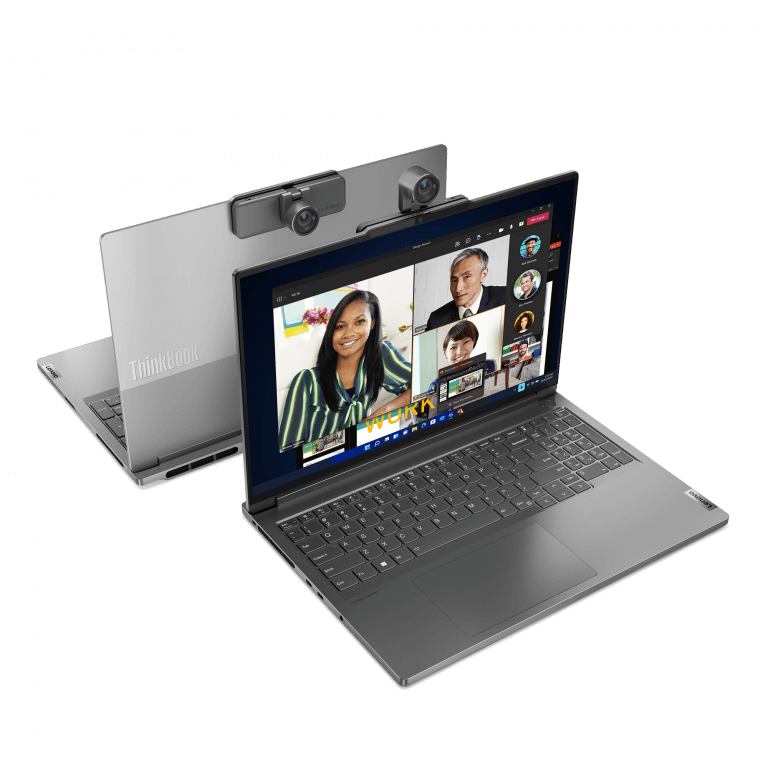 Last up is the Magic Bay LTE will offer 4G LTE connectivity when in a pinch like tapping a carrier mobile hotspot to the top of your laptop lid.
Other ThinkBook products include a wireless dock for the ThinkBook 13x Gen 2 and the very business oriented ThinkCentre Neo 50q Gen 4 which sports up to 1TB of SDD capacity paired with 1TB of regular HDD storage, 32 GB of DDR4 memory, and customizable BTB port.
The ThinkBook 16p Gen 4 should be available for $1,349 around May 2023.
As for The Magic Bay, Lenovo is suggesting customers contact local teams for better info on pricing and availability.
Lastly, the Wireless Dock will only be available in select markets which Lenovo hasn't made clear yet. The ThinkCentre Neo 50q comes with Windows 11 and starts at $499 and is expected to be available October 2023.