Hey there everybody, it's me Cody On Microsoft where today I'll showing you Windows 10 build 15014 for PC.
This build is the latest fast ring build for Windows Insiders as part of the Creators Update, which is expected to come out sometime around spring of this year. I will note that these builds are buggy, and I wouldn't recommend installing them onto your main device.
Getting the Update
In the last Windows Insider fast build, many users were reporting getting stuck on the Windows Update screen, not being able to get the build to install past 0%. This issue continues into 15014, however, has been noted to be a visual glitch.
In my case, the update showed up immediately as 100% downloaded. After waiting it out, the update finally installed, and a restart button appeared on the Windows Update page
This build has been made available for both PC and Mobile, however, there aren't very many notable changes to the update for Mobile. Mobile users will be glad to know however that frequent device restarts have been fixed with this build.
Most of the notable changes that users will find most interesting will be found in the PC version of this build. There have been a whole lot of under the hood changes and small tweaks in this build from feedback provided in the past two fast ring releases, which I'm sure you will notice and find quite nice.
Taskbar
Right away, you notice that the Cortana search box has been redesigned. The search box is now much brighter, as Microsoft is experimenting with its look, and is happy to receive feedback from users on its appearance. My bias and irrational opinion is that it looks putrid, however, many users would beg to differ.
Just to the right of that as well, the more observant of you might notice that there is now another app pinned to the taskbar. The Mail app will now be pinned to the taskbar by default when installing Windows with the Creators Update. You can, of course, unpin this if you'd like, but as of right now, it'll be there along with Edge, the File Explorer, and the Store.
I'll also break the news to many of Insiders who were looking forward to hearing about the 'My People' bar that was announced in October, plans for that have been put on hold until a later major release of Windows.
Unfortunate.
E-Books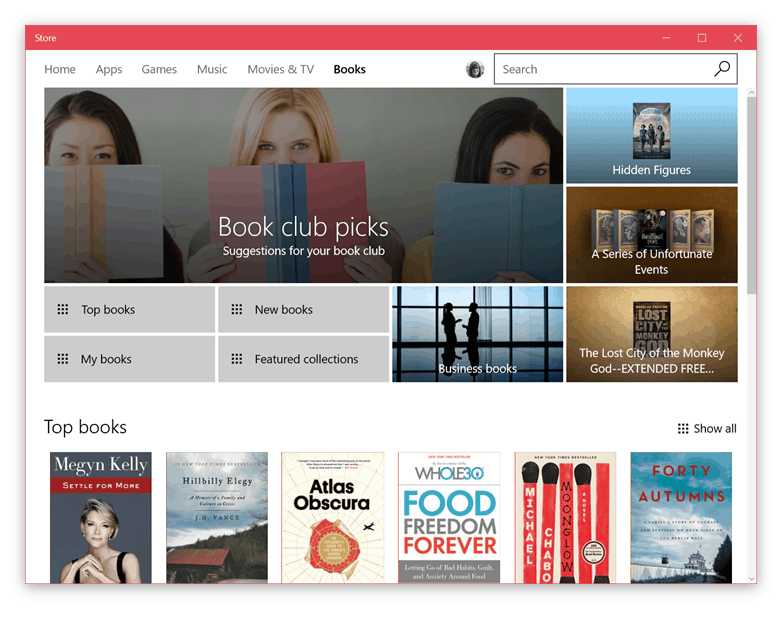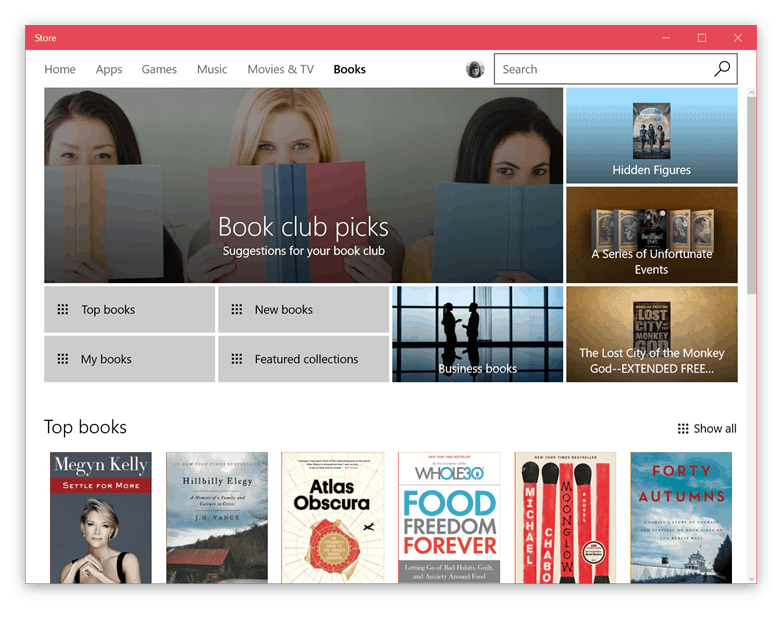 We saw the beginnings of this a couple months ago in an earlier Creators Update build, however, it's being pushed further with a new e-book management experience. You will find a new section in Microsoft Edge for managing all of your e-books, as well as a button to a new store section to purchase more e-books. I've already shown the e-book reading experience in a previous video, but for those who don't know, Edge supports files in the .ePub file format, which will open in this lovely reading view with controls for navigating the page and customizing the appearance of the text.
Settings
Personalization in the Creators Update will receive a long-lost feature that Windows users have been asking for since the release of Windows 10. A custom accent color picker is now available in the colors section of the settings app. Mind that as of right now there's an issue where it will only let you select a custom color the first time you open the panel, and you'll have to restart the settings app if you want to add another.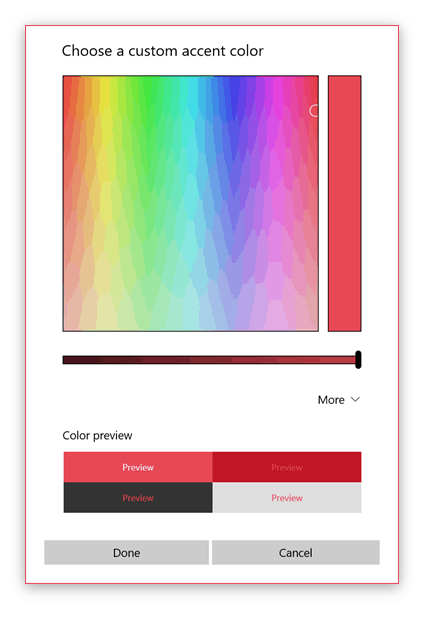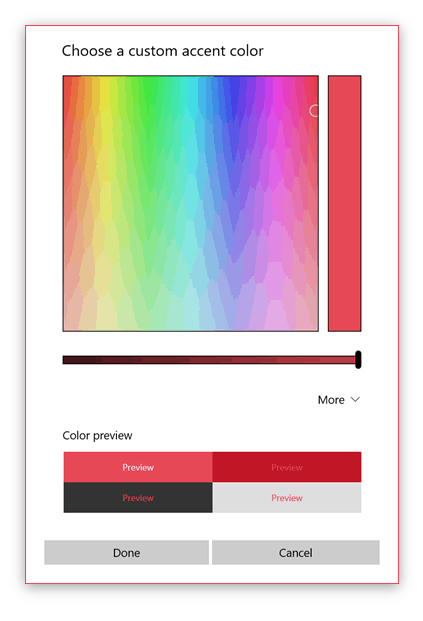 It might be a bit buggy, however, you can play around with the color picker itself. The layout is pretty simple here, you can adjust from a couple different sliders to find the color you want, see a live preview of this color in action, or even specify an exact color code in the expanded view of this panel.
By default, the colors are limited to a certain luminosity, as to keep the text readable. This also means that while this UI is flexible within its own boundaries, it still limits the user to colors within this spectrum we see here. Custom color codes typed in the expanded view will not work unless they fall within any of the colors you see in the spectrograph provided. While this is understandable, I think that it's almost a bit redundant providing these options if the system will just veto half the things you try and put into it.
There is a new setting in the settings app that too many Windows Mobile users might have a familiar ring to it. Storage Sense is a new function in Windows that will help you keep your storage clean, by automatically clearing app data and temporary files that aren't being used, and by deleting items in the recycle bin that are over 30 days old. This seems to be somewhat in response to the smart storage saving tools one of the latest MacOS updates has received. While Storage Sense isn't quite the solution MacOS users are presented with, it certainly will be nice for those who are very picky about disk space.
Battery Panel
Some, but not all Windows Insiders will see a new battery panel in this build. I don't own a device that this currently is being tested with, however, I can elaborate a little on how this new panel works.
Basically, it will give the user more control over how their device manages its power, with multiple options from best battery life to best performance. The battery panel will provide quick access to information about the status of a device's battery, and allow you to configure relevant settings. One of these settings being a performance slider. You might move the slider to best battery life if you're away from a wall outlet for a while, or, in just the opposite scenario, to best performance if battery life isn't an issue.
Note that for users who do have access to this panel, it's not currently functional, but you can provide feedback about it if you'd like.
Now, as with all these new features, there are also quite a few issues, so be aware of that. Like I've said before, I highly discourage you install these builds on your main device, not in that they will cause it to explode, but because you might run into an undocumented issue that prevents you from getting some important task done.
Anyhow, this has been a build update video with me, Cody OnMSFT. If this video was helpful, make sure to subscribe and check out onmsft.com to continue receiving updates about the future of Windows 10, Windows 10 Mobile, and the future Windows 10 Creators Update.