Microsoft just released Windows 10 build 17666 to Windows Insiders on the Fast ring and to those who opted in to skip ahead. This build contains several things Microsoft showed off at its Build 2018 conference. We're back into that exciting phase of development for Windows Insiders with the arrival of many new features, several of which we've been hinted at for months.
Sets improvements
The Sets experiment is ongoing, so Windows Insiders who previously have been testing sets will see several improvements to its functionality. Sets windows have an acrylic title bar, and the Window border has been changed from your accent color to grey. These changes make Sets windows more attractive.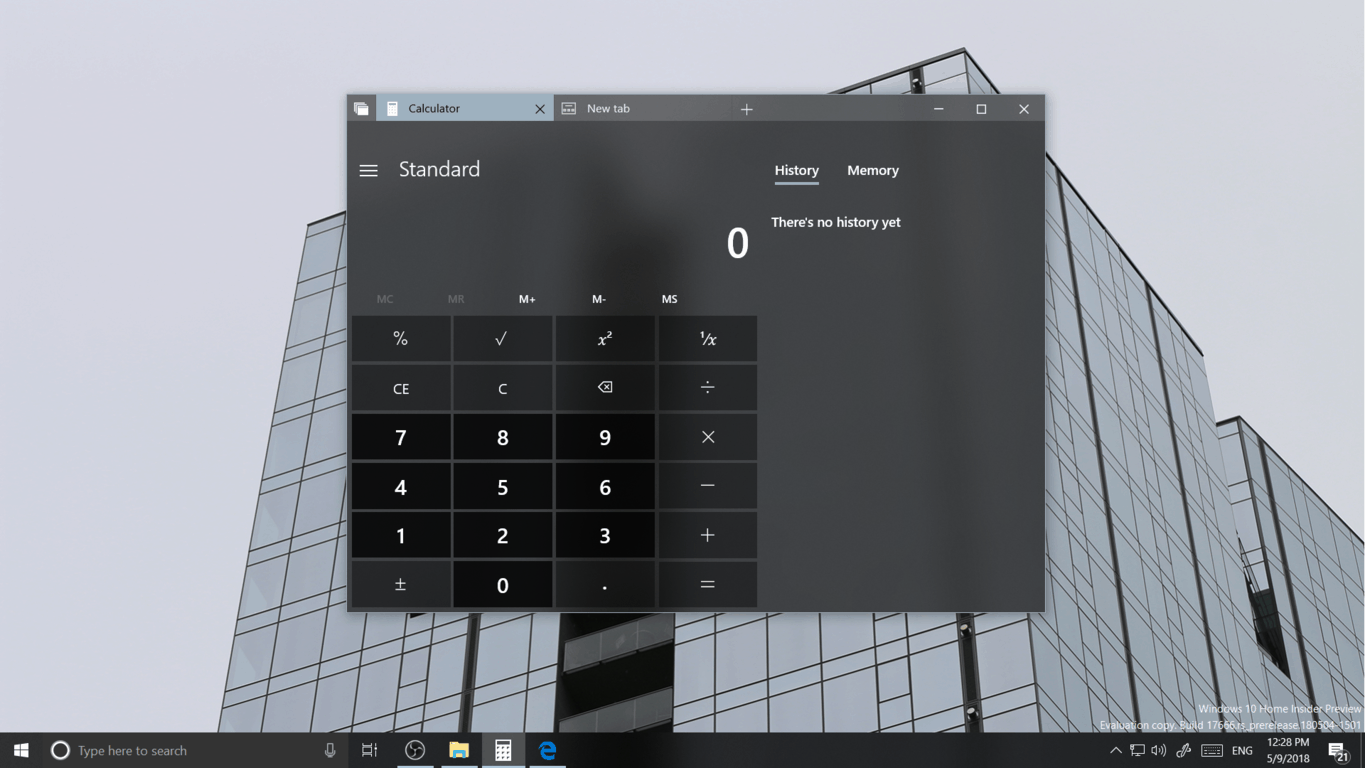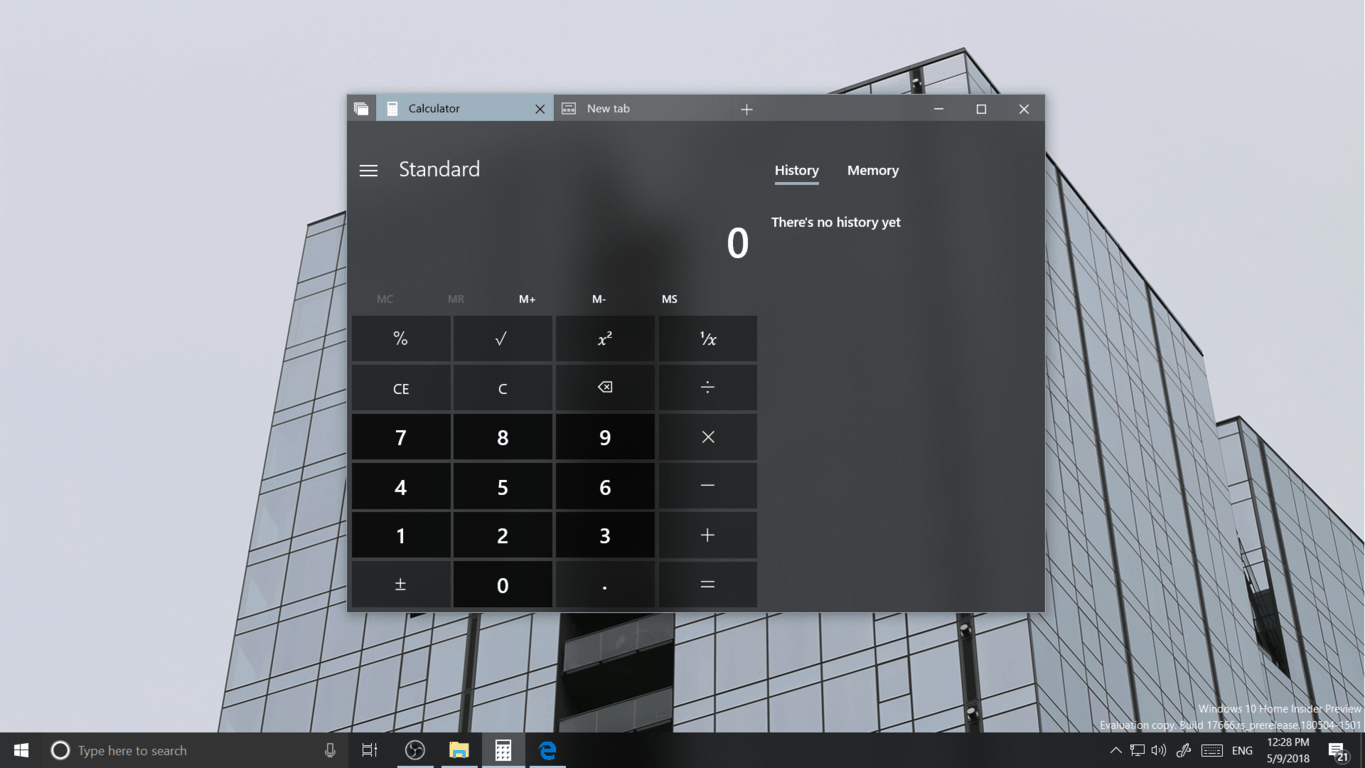 Alt + Tab is changing to accommodate Sets. When you use this command, you won't be limited to switching between just your open windows, but recent Microsoft Edge tabs will show up too. This way, if you're multitasking across multiple tabs, Alt + Tab will still be useful for you. If this isn't something you like, however, you can always change it in the Windows Settings.
Overall, the performance of Sets is much improved in this build. The feature will continue being developed until it reaches a point where Microsoft feels more than comfortable releasing it to the world in a future Windows release.
I know this begs the question from all of you, when will sets be available? Here is the answer: when we think that it is great."
-Joe Belfiore, Microsoft
New clipboard experience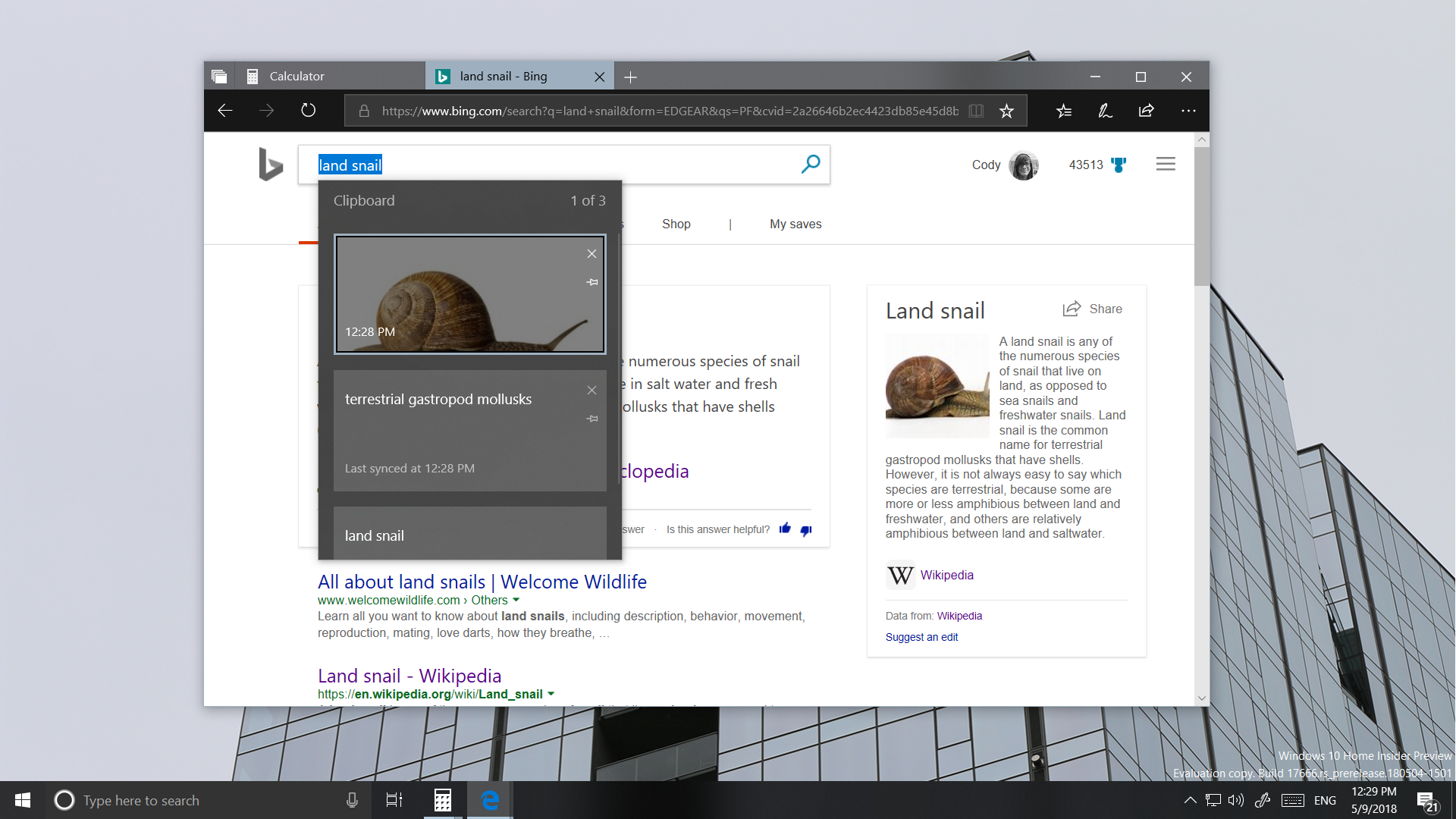 People have literally been asking for a clipboard history feature in Windows for years. To some, it may seem a bit late, but it's finally here, and it doesn't disappoint. Using the keyboard shortcut WIN + V, a brand new clipboard panel will appear. It's simple and sweet, just a little plaque which holds a list of all the different things you've copied while using your PC. You can pin certain items, delete them, or, of course, copy them to your clipboard.
At the moment, clipboard history only plain text, HTML, and images less than 1MB. Your "most recent" copy will work the same as always, it just won't appear in this panel if you copy something else over it later. These limitations may evolve in the future.
This new clipboard goes beyond your PC and will be available on all your Windows 10 PCs running this build of Windows 10 or greater. This process is powered by the same technology that runs Timeline and Sets, meaning a quick, and secure exchange of information across devices. If this, still, makes you uncomfortable, or you'd like to configure it further, you can find a new clipboard section in the Windows Settings.
File Explorer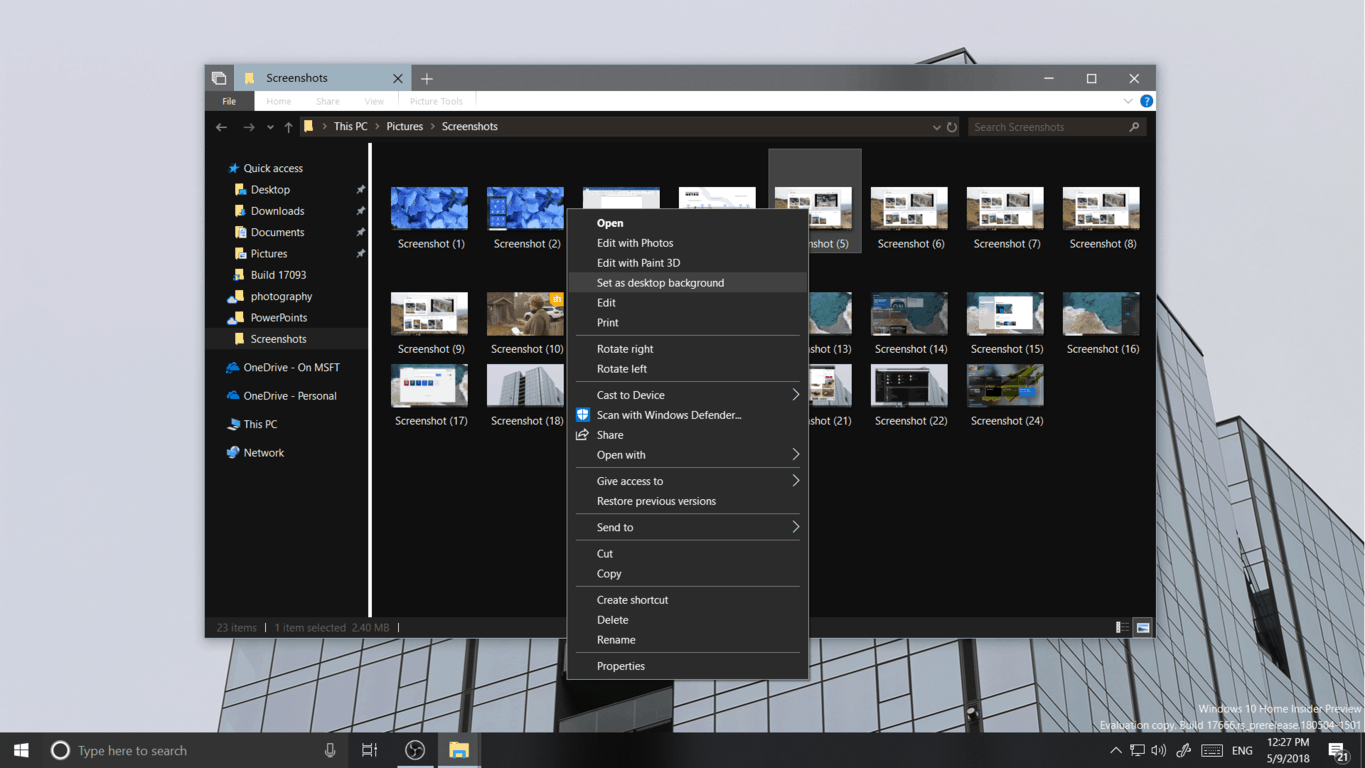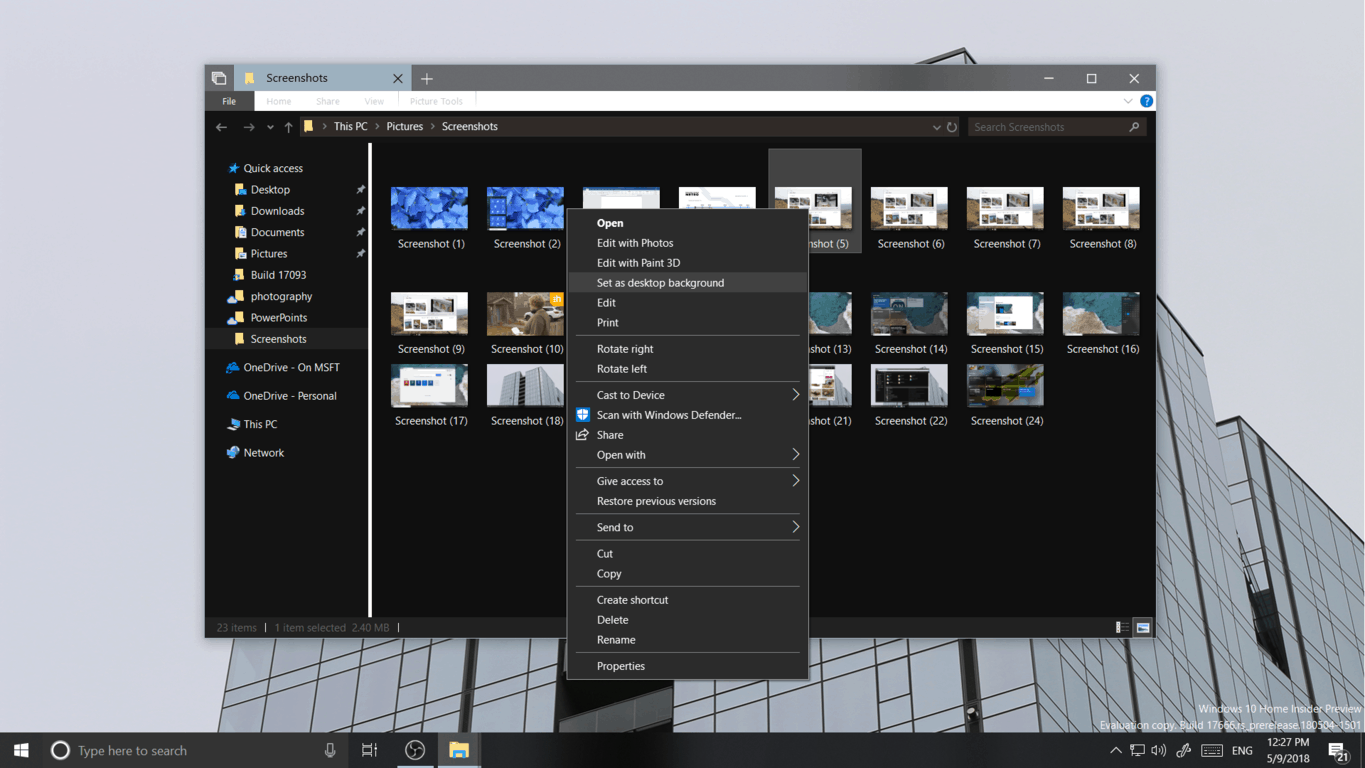 Another thing people have been asking for forever is a dark theme in File Explorer. Well, you've got what you wanted, it's here too. File Explorer will be available in both dark and light themes, matching your PC settings. Everything from the context menus to the open/save dialogues will be affected by your theme. At the moment, however, the theme isn't fully applied. We'll get a complete dark theme in a future build.
Notepad improvements
It's 2018 and Notepad is being updated with fancy new features. Announced at Microsoft Build, Notepad will support Linux line endings and Macintosh line endings in addition to Windows line endings. With this, Notepad in Windows can now correctly display text files created across these different platforms.
What else is new for Notepad? Bing integration! While many of the people who found the previous change helpful will think this single-handedly eliminates all positivity of the direction Notepad is headed, it's actually pretty useful. An unobtrusive new item in the context menus will let you search selected text in Bing, which will open in a new tab in that window.
Search improvements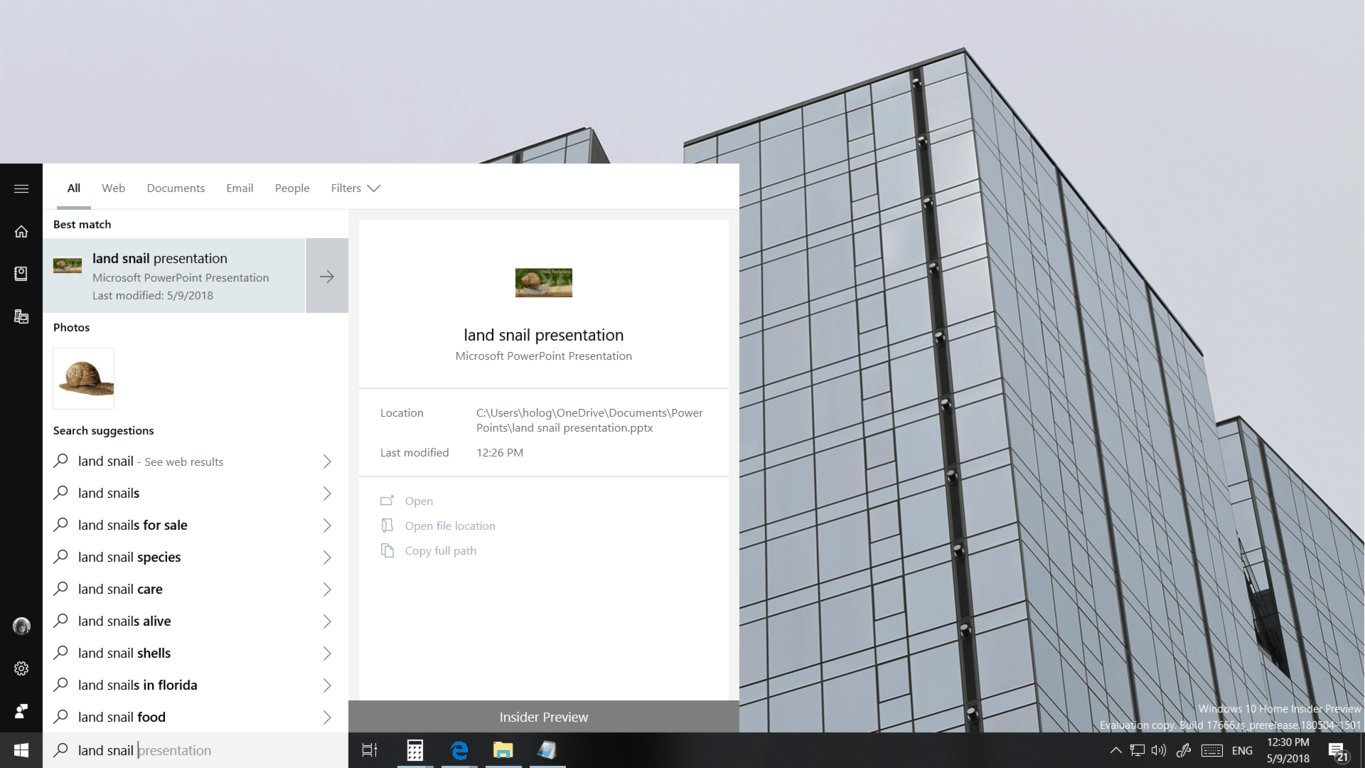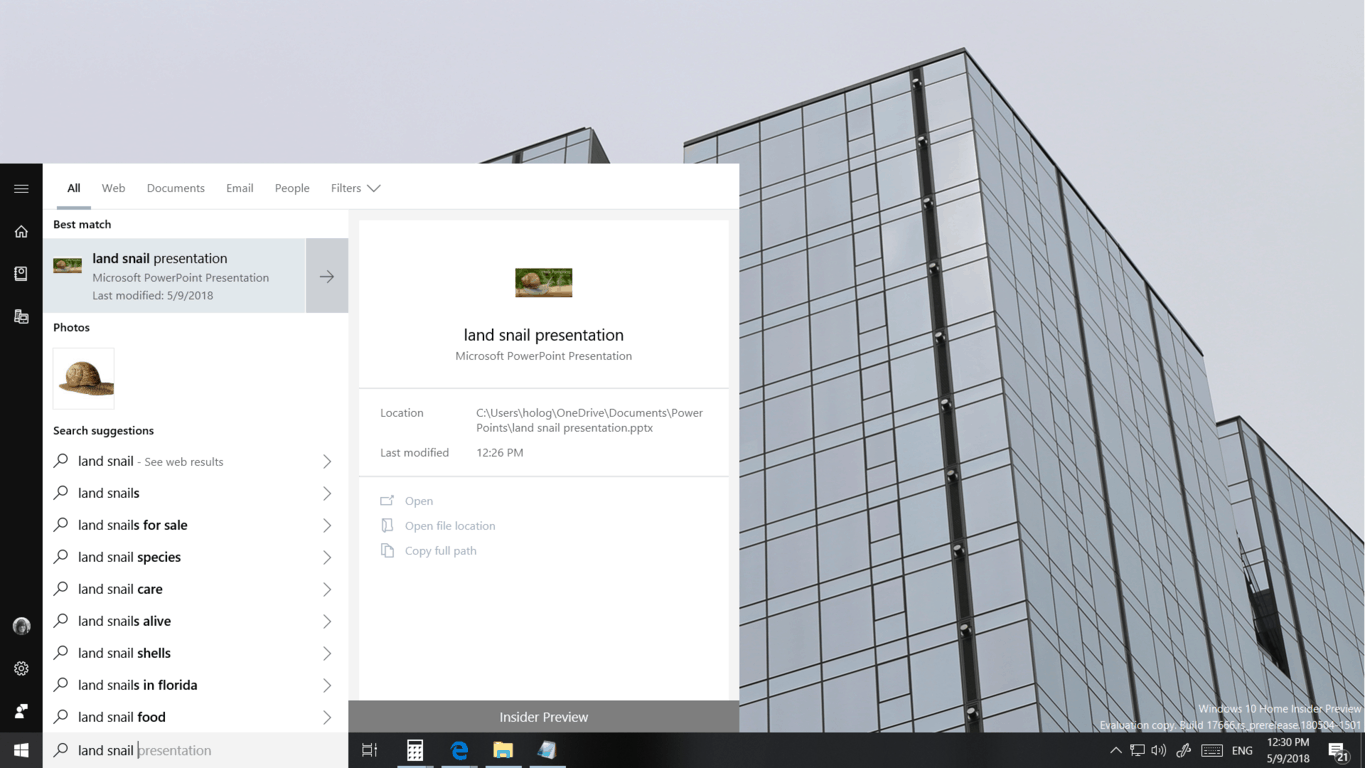 Aside from being somewhat unpredictable, finding documents with search in Windows 10 can sometimes feel like taking a shot in the dark. This build of Windows 10 tries to make search better by adding extended previews to document searches. This doesn't, unfortunately, display a preview of what the document actually looks like, but it's helpful nonetheless.
Be Careful!
This was a brief overview of some of the interesting new features in Windows 10 build 17666. You can take a look at the full list of fixes here. With all these new features, there are also quite a few issues. No, they won't cause your device to explode, but you might encounter some undocumented bug that prevents you from getting an important task done.