A special edition Diablo IV-themed custom gaming PC will be offered for giveaway as part of a US-wide effort to encourage blood donation.
Specifically, the "Diablo IV Blood Harvest" will give away a custom PC with the following specs:
Intel Core i9 13900K CPU
Nvidia GeForce RTX 4090 GPU
64 GB of DDR5 RAM
3 TB of NVMe M.2 SSD Storage
EK-Quantum Vector GPU Waterblock
Custom case with Diablo IV Season of Blood design.
The most…intriguing part is that the water-cooled PC will be "infused with real human blood."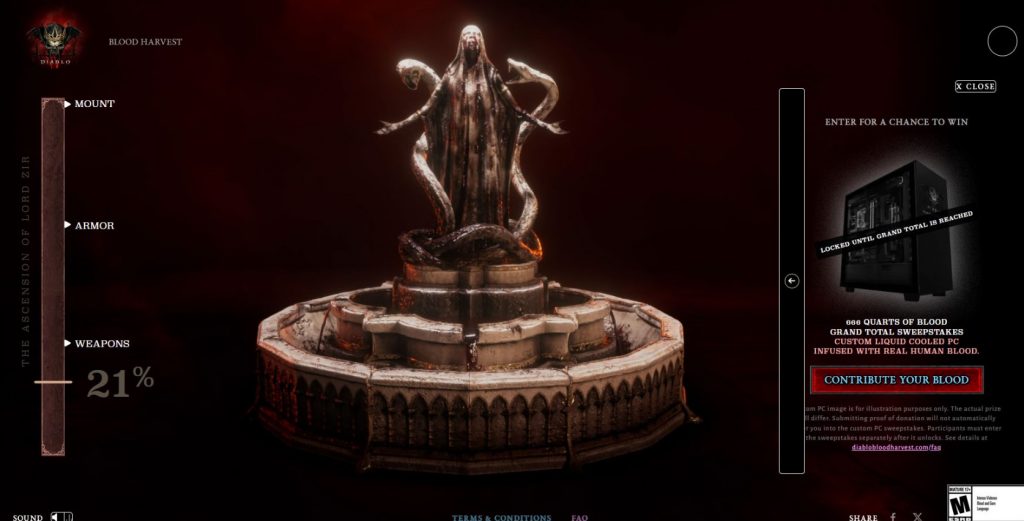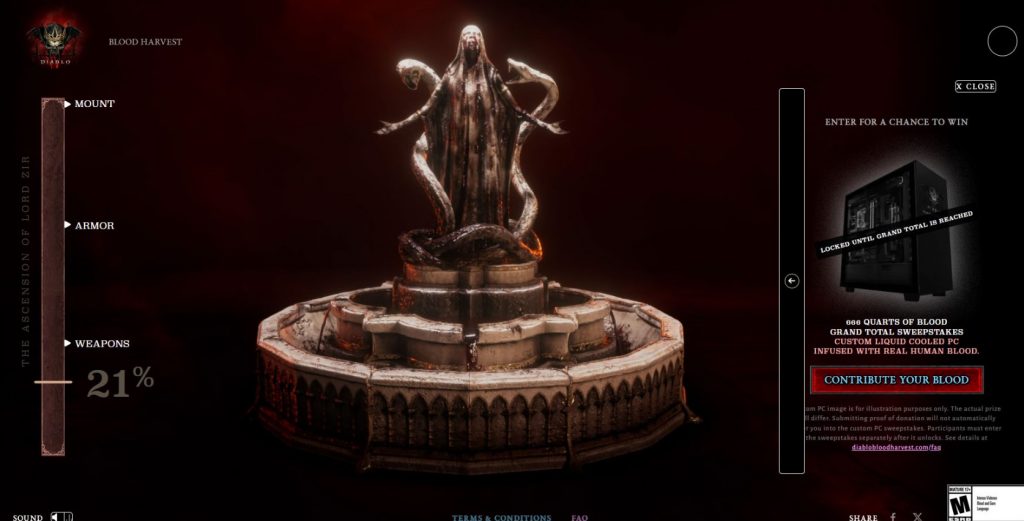 The PC will only be given away if 666 quarts of blood or more are donated as part of the Harvest, which is open from October 20 through November 20, 2023. At 440 quarts donated all Diablo IV players will receive in-game armor cosmetics, and at 220 quarts all Diablo IV players will receive an array of in-game weapon cosmetics.
Anyone enterested in participating in the blood drive can head over to DiabloBloodHarvest.com.
Via Tomshardware. 
Featured image via Tomshardware.