Microsoft recently released Windows 11 build 22000.51 to all Windows Insiders on the Dev channel. Build 22000.51 is also the first build of Windows 11 to become available for testing to the general public. Microsoft welcomes developers and Windows enthusiasts to try out the new features coming to Windows 11 before they are released. Today, we're going to take a look at some of those things.
Start Menu & Taskbar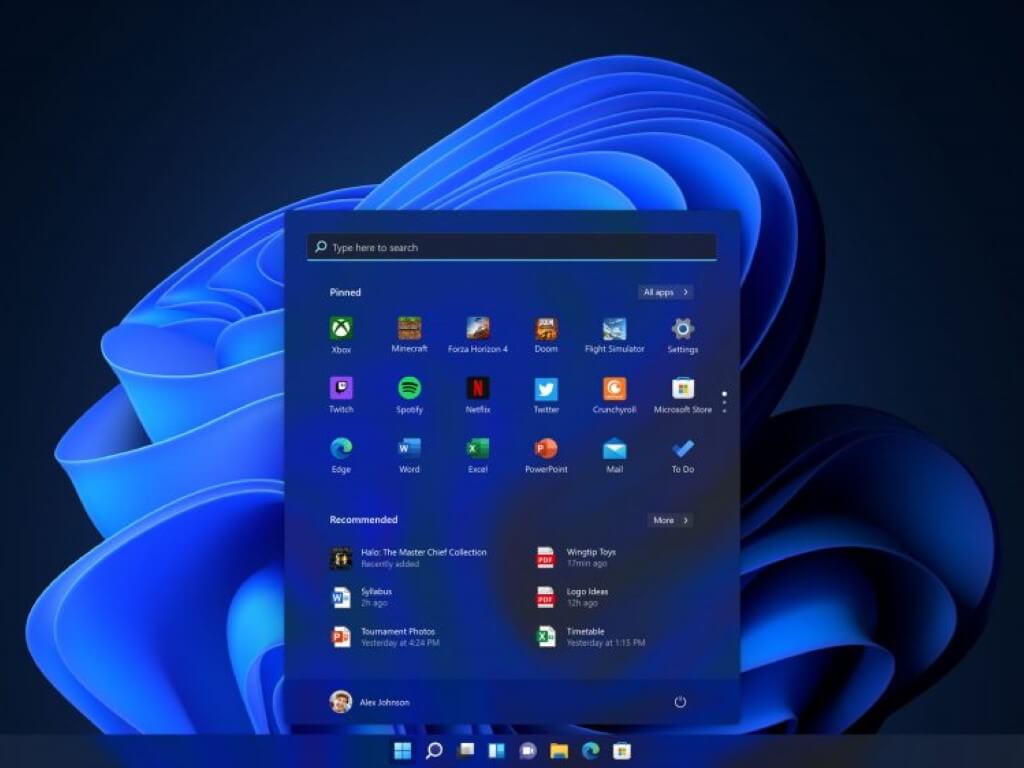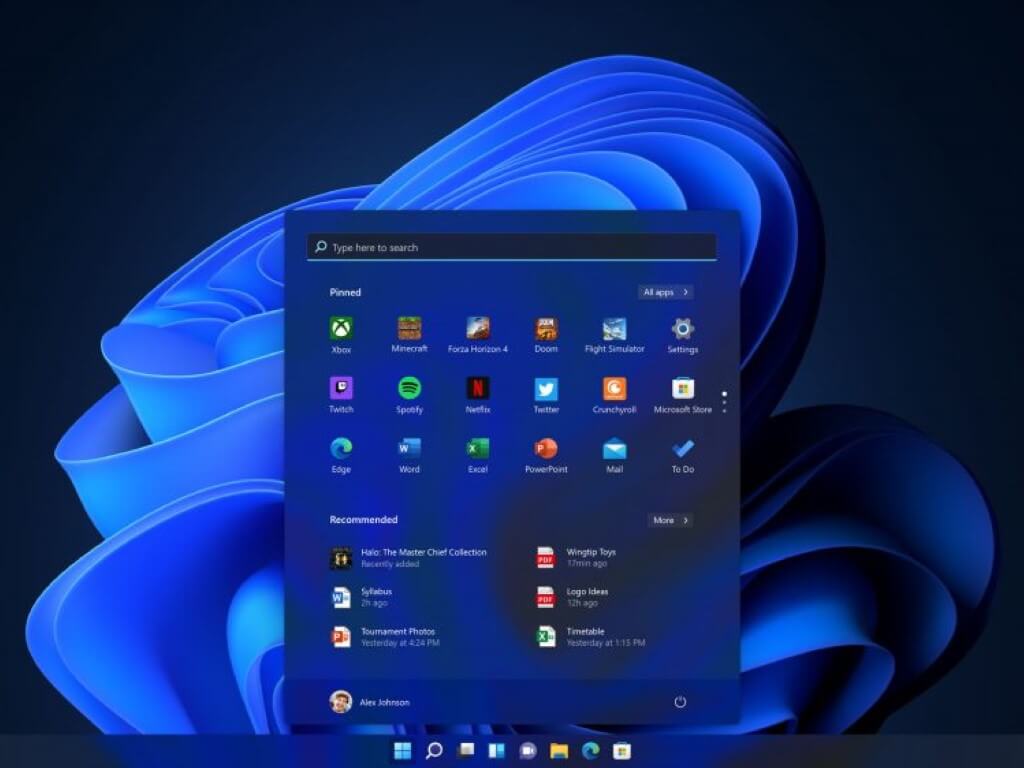 By this point, most of you have probably already seen Microsoft's new Start Menu design for Windows 11. To recap: the Start Menu and taskbar icons are now all centered on the Windows desktop. You'll find new icons, fonts, and rounded corners everywhere you look. New sound effects and animations complement the updated style and help bring the UI to life. Despite being the first publicly available preview build of Windows 11, everything looks polished and well thought out.
Notification Center & Quick Settings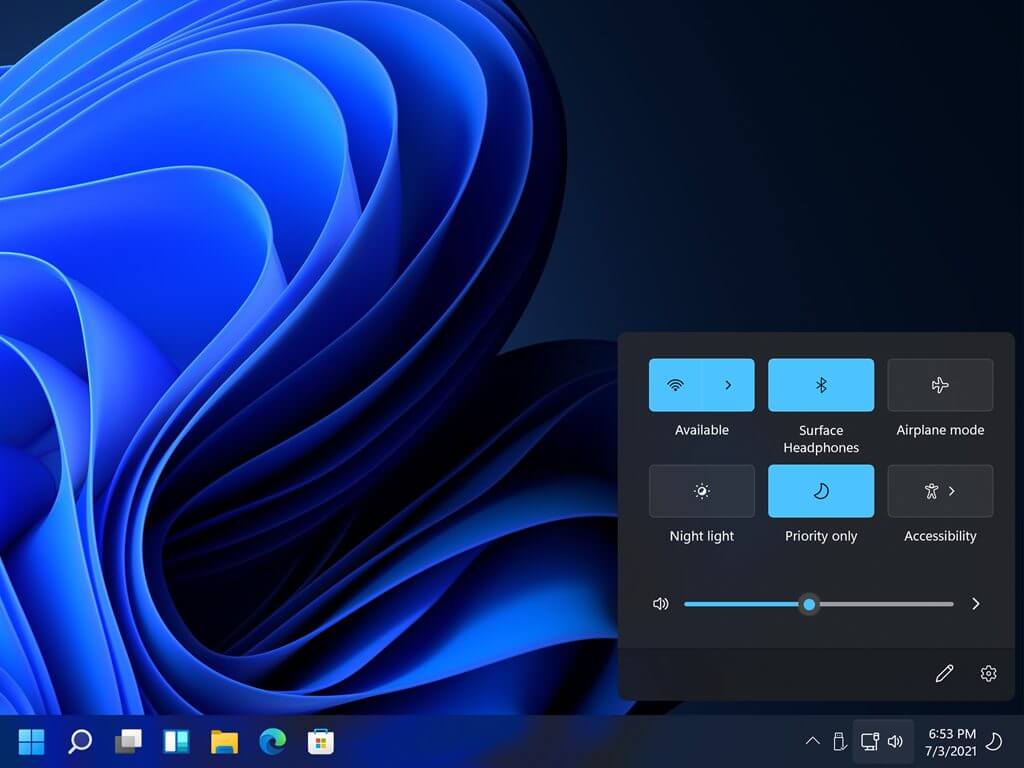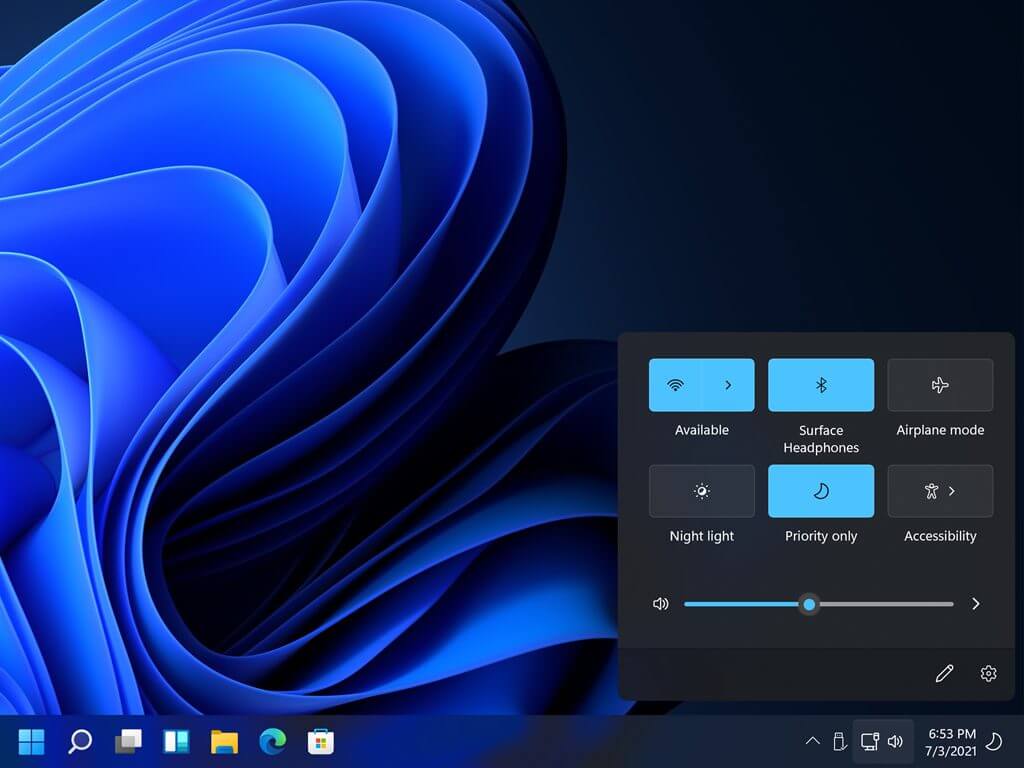 There are still plenty of new features in this build of Windows 11 that were not present in the build that leaked earlier this month. To start, the Date & Time flyout has been merged with the notifications area to create the new "Notification Center." Missed notifications will appear in Notification Center just like they did in Action Center in Windows 10.
The Quick Actions from the old Action Center have been grouped with the volume and network flyouts to create "Quick Settings." Like the taskbar, Quick Settings contains lots of new UI animations. All of the icon glyphs come to life with fun little animations when clicked.
Some work still needs to be done to polish up the system tray area, however. The Taskbar overflow tray is still unchanged and quickly fills up with applets from various applications which run in the background. This includes many of Microsoft's apps like Teams or OneDrive. With both these apps set to feature heavy integration in Windows 11, it would make sense for Microsoft to consider moving their features elsewhere.
Widgets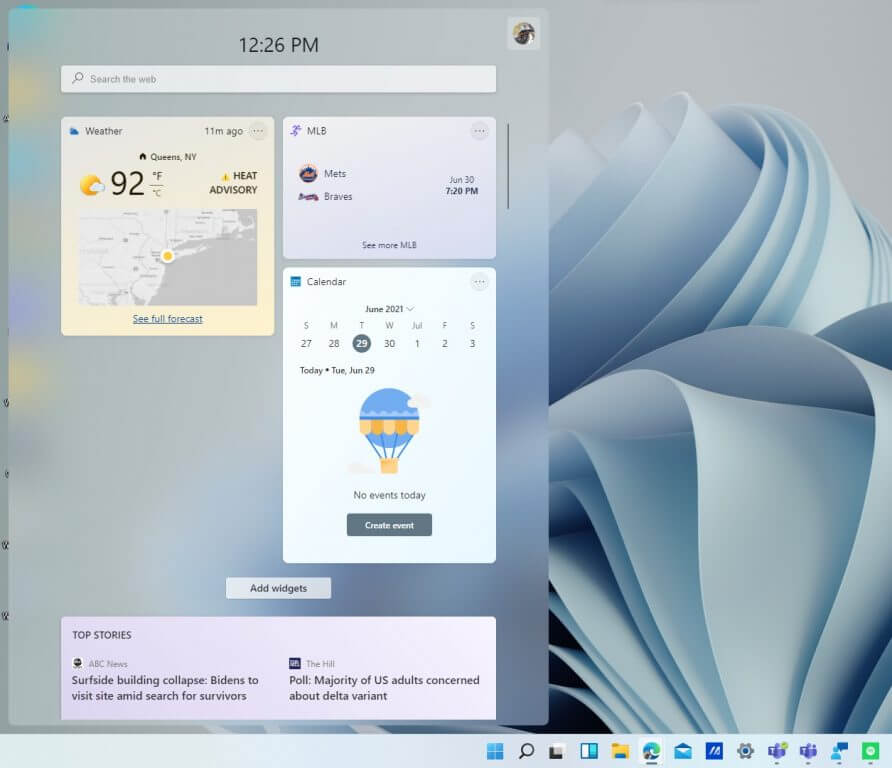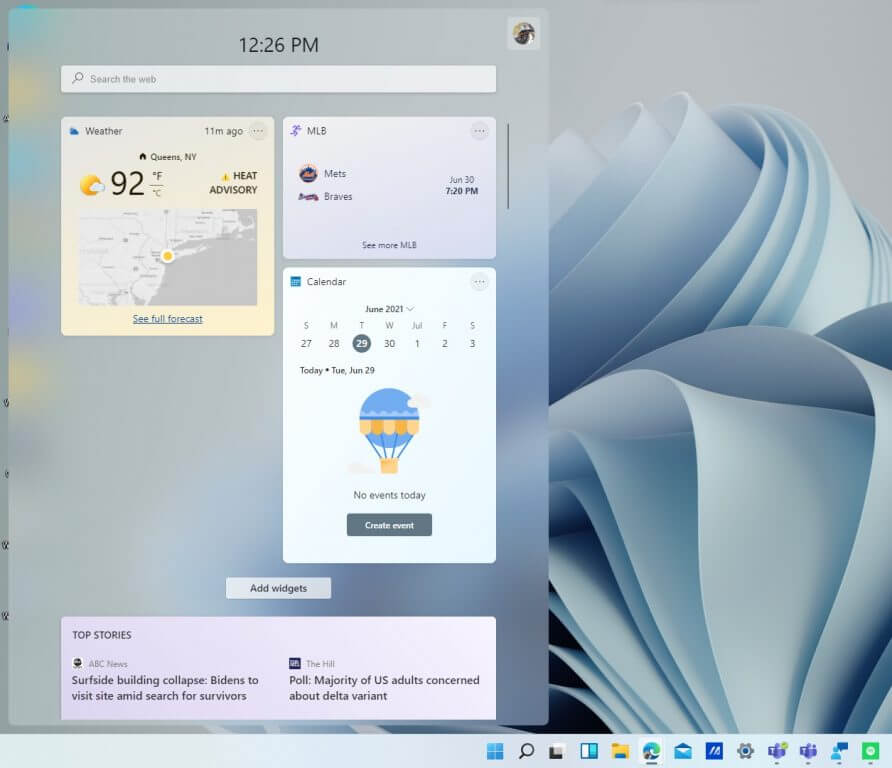 OneDrive's system tray flyout would probably make more sense as a widget. In fact, Build 22000.51 does include a OneDrive widget, but only for OneDrive Photos "on this day last year." Several other new widgets are now available in this build, including Sports, Calendar, To Do, and more.
Widgets like To Do show that Microsoft intends them to be more interactive than live tiles on the start menu ever were. Despite this, all these widgets are powered by Microsoft's web services rather than their corresponding apps. Because of this, it seems unlikely that more advanced widgets like OneDrive sync could be developed for this experience.
File Explorer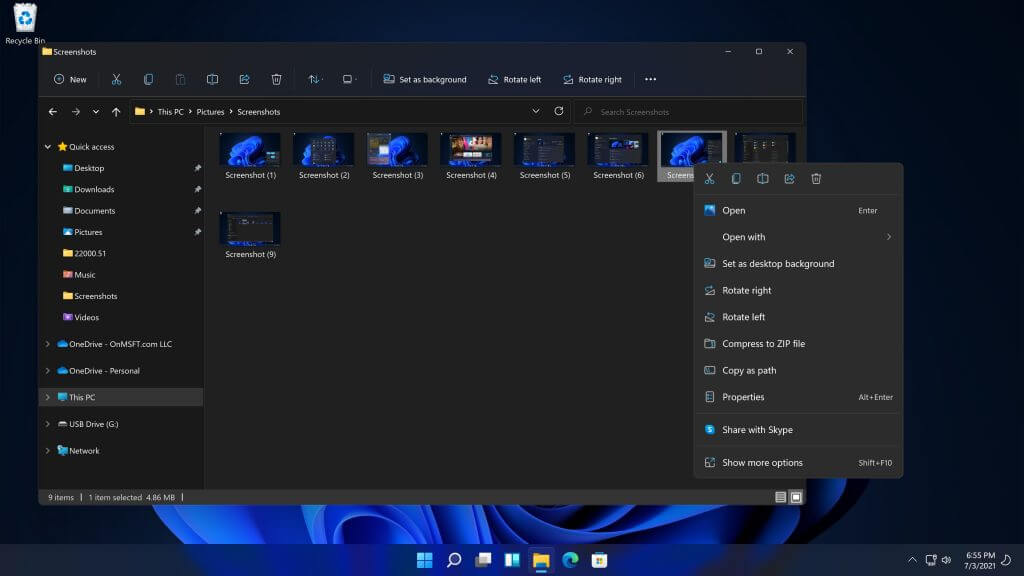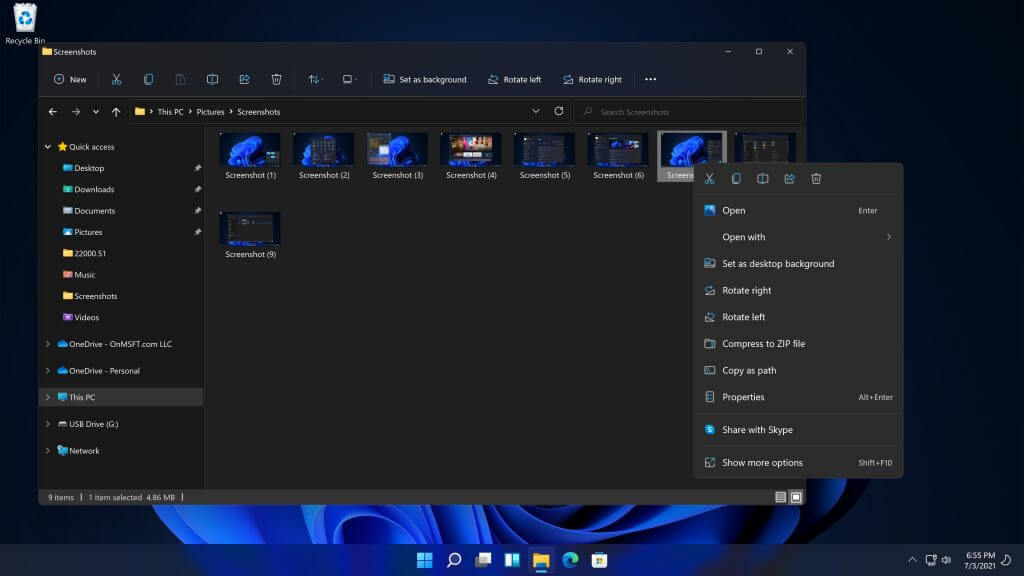 Windows 11 build 22000.51 includes the first part of Microsoft's effort to revamp File Explorer. In this build, Microsoft ditched the ribbon and replaced it with a new action toolbar. The new toolbar is minimal and contains action buttons for creating new files, interacting with selected files, sorting, and adjusting the layout. Additional options specific to the open folder also become available in an ellipsis menu on the right.
In addition to the new toolbar, Microsoft has updated all the context menus in File Explorer to align with Windows 11's latest design principles. Like everything else in Windows 11, these context menus feature rounded edges and new iconography. Not only that, the menu options are now organized much more intuitively. Interestingly, there's also a 'show more options' option, which will open up the legacy context menu for the selected item.
Multitasking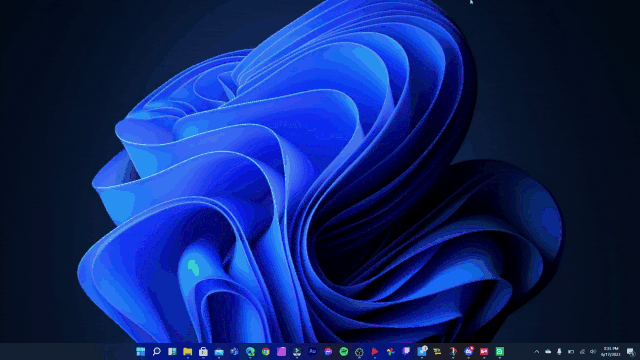 Every major version of Windows comes with new multitasking features, and Windows 11 will be no exception. The same Window snapping capabilities from Windows 10 will still work in Windows 11, only now with a few new improvements. Like before, you can snap windows by dragging them to various edges around the screen, and Windows will suggest apps to snap beside them.
In Windows 11, even more layouts for snapping windows are available by hovering the mouse pointer over the maximize button. The snap layouts available to you will depend on the size of your screen. Larger screens will have more options than smaller ones. Snapped Windows will then appear as groups in the taskbar previews, allowing multiple windows which were snapped together to be restored at once.
Settings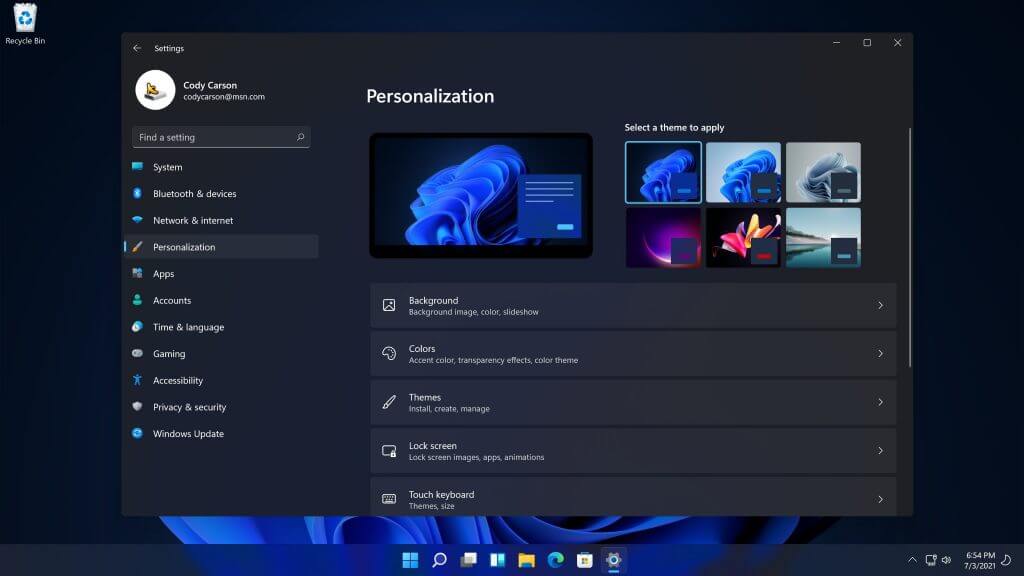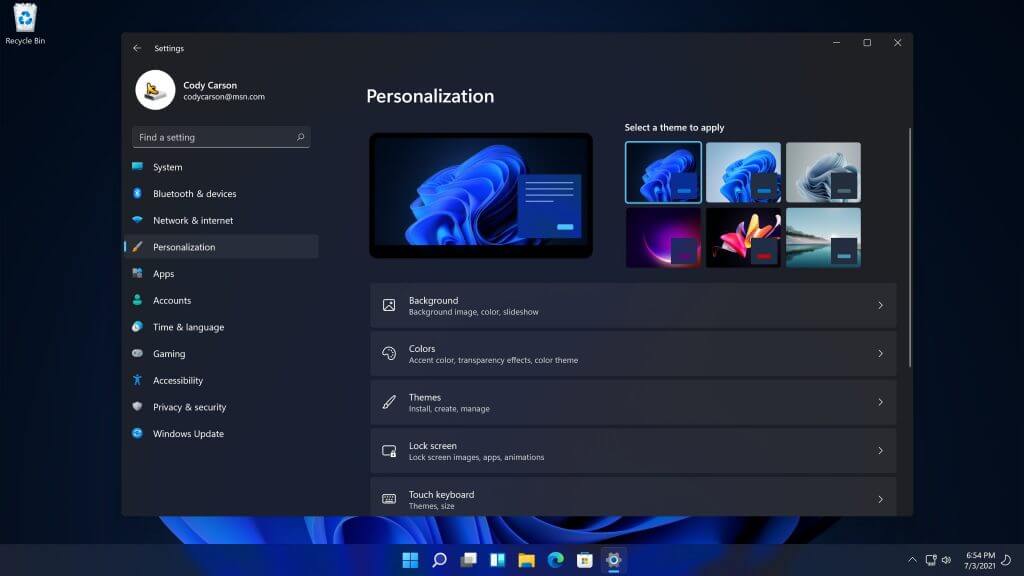 Settings has been completely redesigned. The categorization of settings in this new app is more or less exactly how it was in Windows 10, so users who are already familiar with where things were in previous versions of Windows will have no problem locating them here. What has changed is the layout and presentation of everything in the new Settings.
All the sections in the new Settings app are now on the left pane. These sections will then stay there no matter where you navigate in the app. Along the top, there is a path of 'breadcrumbs' that remind you where you've navigated from. Every page in the Windows Settings has been completely redesigned to help you understand what you're looking at.
Settings is a great example of how Microsoft's new 'mica' effect can be applied to apps in Windows 11. Similar to acrylic in Windows 10, mica is semi-transparent and blurs out content behind it. Mica, however, is much more subtle than acrylic, and only samples from the desktop wallpaper. This effect helps give the impression that windows in Windows 11 are part of a shared environment.
Microsoft Store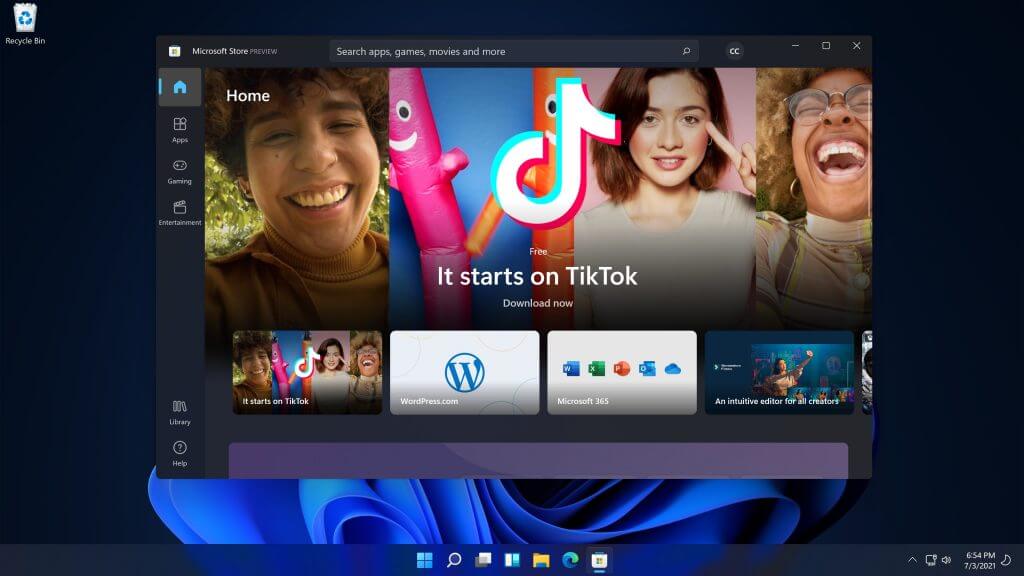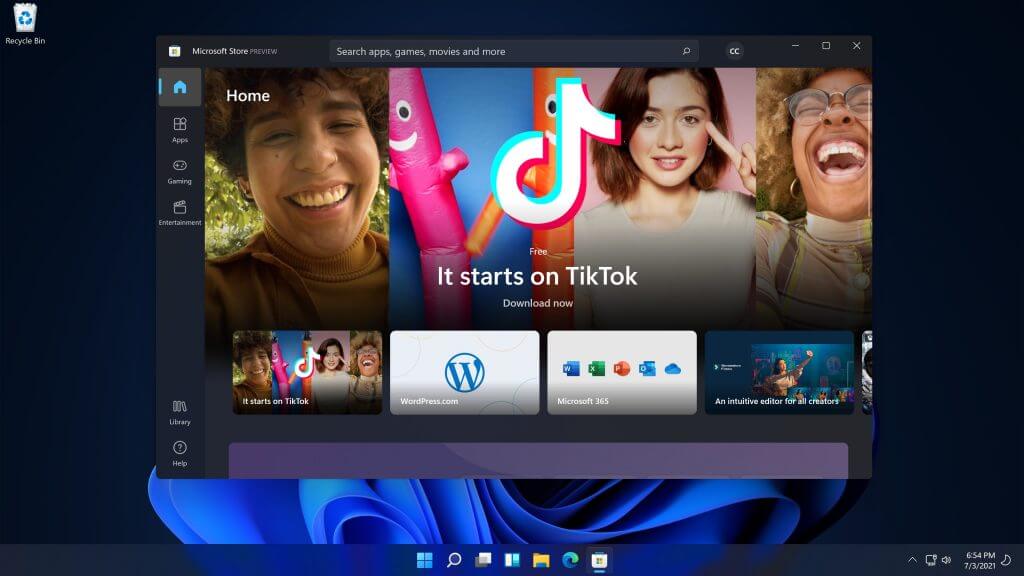 The Microsoft Store is another app which has been completely redesigned in this build of Windows 11. Like Settings, the store currently offers more or less the same content as the previous app with a new layout guided by Windows 11's design principles.
Microsoft will continue to promote the use of the Store with Windows 11. To help with this effort, Microsoft has opened up the store to all apps developers might want to bring, including UWP, PWA, Xamarin, Electron, .NET, React Native, Java, and even Win32 apps. Microsoft will even allow developers to use third-party commerce platforms in their apps, which will let them keep 100% of the revenue earned from purchases.
Additionally, Microsoft recently announced a partnership with Amazon that will bring Android apps from the Amazon Appstore to Windows 10. Right now, none of these new features are in effect, however, as Microsoft continues to build Windows 11 over the coming months, Windows Insiders will be the first to get to test them out.
Be Careful!
The changes presented here are available in Windows 11 Build 22000.51 to users enrolled in the Windows Insider program under the Dev channel. I wouldn't recommend installing development builds of Windows 11 on your device specifically to have access to any of these features. These builds can be buggy, so installing them may lead to unexpected issues or system instability. No, your PC most likely won't explode, however, Microsoft cannot guarantee system stability with development builds of Windows 11. The only way to return to Windows 10 after installing these builds may be completely resetting your PC. Should you want to try these builds out for yourself, proceed with caution.