Camera stabilizer gimbals have become one of the hottest tech accessories in recent years. But really, they are more than just the trendy new thing in video content creation, and no longer are they for Hollywood professionals only. As highly-visual social media platforms like YouTube, Instagram and TikTok have skyrocketed in popularity, so too has surged the demand for high-quality visual content.
This has led to a steep rise in the market for professional-grade camera equipment, including stabilizer gimbals. A good camera gimbal can give your footage a silky smooth refinement and so much more. For those who are serious about their video content, the professional edge gimbal technology can lend to video quality should not be undervalued.
Companies like Hohem have been leading the way in innovation in this category, and Hohem in particular has brought to market some impressive bleeding-edge gimbal technology with features such as AI tracking and the like. Now, Hohem introduces one of its latest products: the iSteady MT2 Kit. This recently-launched gimbal stabilizer is already being called a "game changer" in the market. But does it live up to this accolade? Read on to find out.
Hohem iSteady MT2 Gimbal Specs and features
Weight

653g (about 1.43lbs)

Payload

1200g (2.64lbs)

Battery life

17 hours (about 3 hours to charge)

Compatibility

(refer to this handy compatibility list)

Smartphone

Action camera

Compact camera

DSLR camera
Other Features
Magnetic Fill Light & AI Tracking
Multi 4.0 Quick Release System
Vertical Shooting Master—Flip-out Selfie & 360-Degree Panning
RGB Light Effects
Hohem Joy mobile app, which allows for remote control via your smartphone
The iSteady MT2 comes in a padded carry case that is spacious and of good quality, with various compartments for storing things neatly. A handy user manual does a good job of showing you around your new gimbal, with plenty of diagrams. And if you should need help setting up the iSteady MT2 this video from Hohem will prove extremely helpful.
Package contents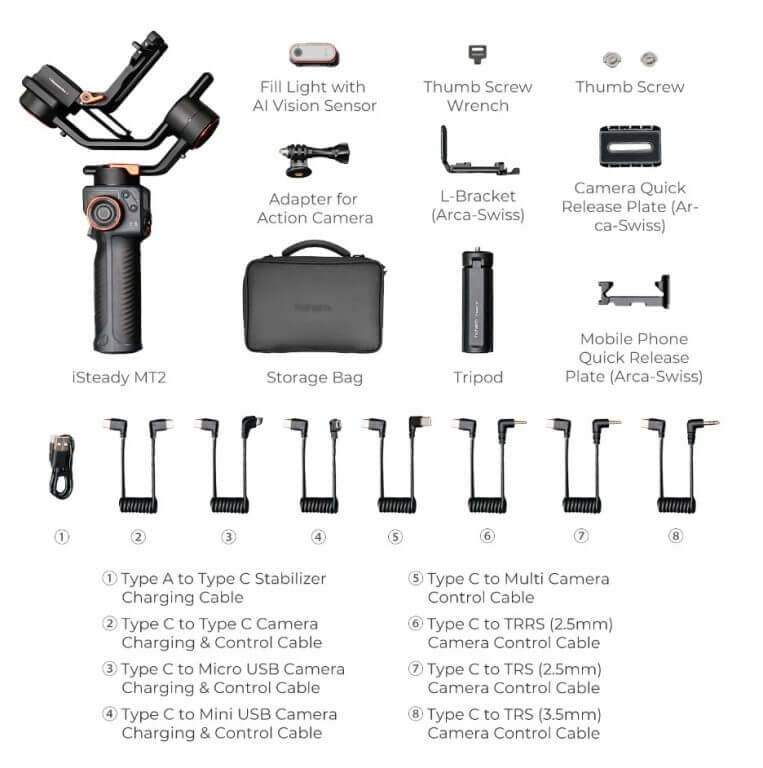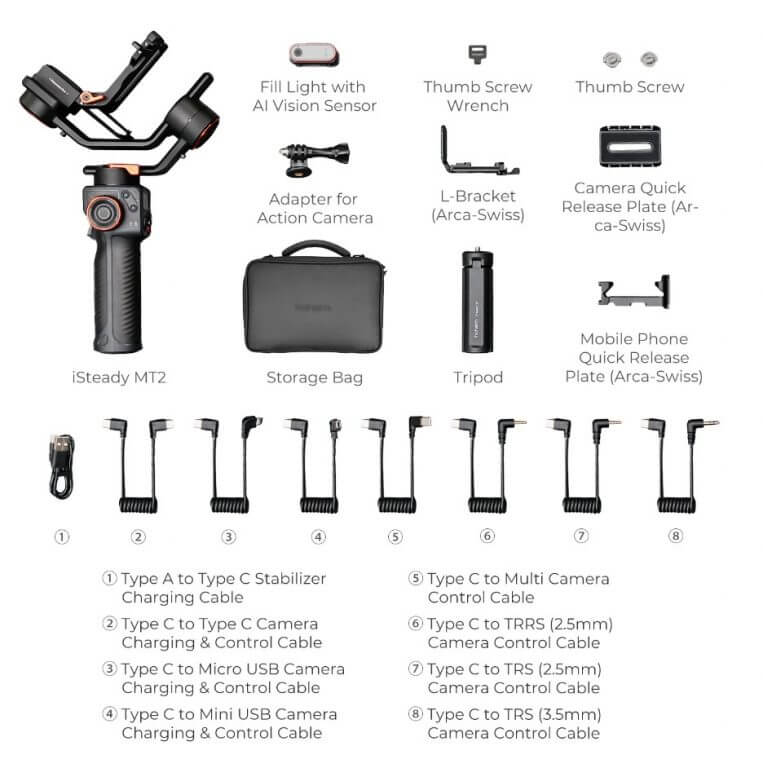 iSteady MT2 gimbal
User manual
Storage bag
Tripod
Arca-Swiss L-bracket
Arca-Swiss camera quick-release plate
Arca-Swiss phone quick-release plate
Adapter for action camera
Fill light with AI vision sensor
The package also comes with a number of charging/connecting cables including the following.
Type A to Type C stabilizer charging cable
Type C to Type C camera charging & control cable
Type C to Micro USB camera charging & control cable
Type C to Mini USB camera charging & control cable
Type C to multi camera control cable
Type C to TRRS (2.5mm) camera control cable
Type C to TRS (2.5mm) camera control cable
Type C to TRS (3.5mm) camera control cable
User experience
Disclaimer: a sample unit was provided for an honest review. Thanks to the folks at Hohem.
AI tracking of iSteady MT2 is the ultimate solo filmmaker's sidekick. Effortlessly follow with a simple "OK" gesture and make sure you are always in the frame.

Created by @woahpaolo#hohem #hohemgimbal #hohemMT2 #hohemisteadymt2 #cameragimbal #camerastabilizer #gimbal pic.twitter.com/mZmG3EWkpV

— Hohem (@Hohem_tech) August 4, 2023
Setting up the gimbal, mounting a phone or camera and using the calibration controls should all prove fairly painless for the camera stabilizer-initiated. For beginners, I would highly recommend checking out this video guide for first-time users like me. It's a great resource for learning your way around the button functions and OLED display, and getting the hang of adjusting roll, pan and tilt settings as well as using the AI tracking feature.
Which brings us to the iSteady MT2's big innovation. While other gimbals have tracking technology, these rely on a dedicated app and Bluetooth pairing. The MT2 alternatively uses built-in magnetic AI tracking technology that eschews the need for an app or even a secondary, mobile device. Rather, the AI functions with the utilization of hand gestures.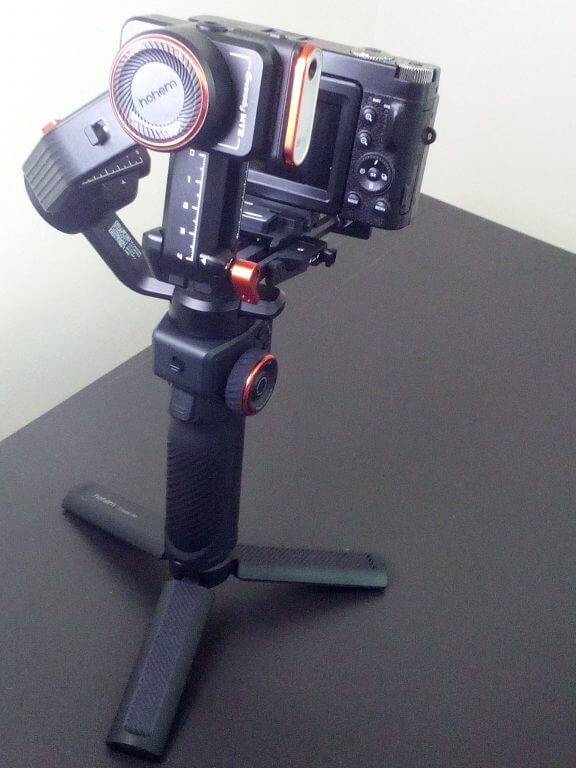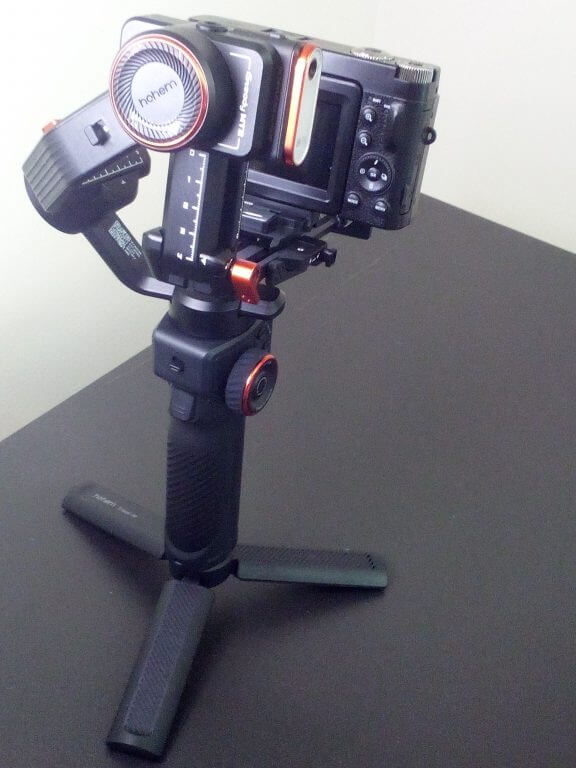 That's not to say that the MT2 lacks a mobile app for those that want it. The Hohem Joy app is available on the Apple App Store and the Google Play Store, and allows users to complete remote control of the gimbal. The app also gives users access to more options and customizations.
As an absolute gimbal beginner myself, I can say that the overall user experience was great with the MT2—there was naturally a bit of a learning curve, but the controls are generally responsive, and the thing is so lightweight. Surprisingly so given the quality of all those metal components. While using it the gimbal feels super-sturdy, and not once did I worry about its durability.
As with any good gimbal, the MT2 facilitates all kinds of videographical magic that would be otherwise impossible. And thanks to the MT2's stabilization tech even parallax shots, 360-degree orbit shots and the like can be achieved with silky-smooth results.
Cinematic portrait video on the go with iSteady MT2.
We recommend flipping your phone and checking the stunning results horizontally.

Cr to @lvnstudios#hohem #hohemgimbal #hohemMT2 #hohemisteadymt2 #cameragimbal #camerastabilizer #gimbal #stabilizer #filmmaking pic.twitter.com/kd6lLsAFgI

— Hohem (@Hohem_tech) July 30, 2023
The verdict
While it should be noted that the MT2 may not be the best choice of a first gimbal for beginners, novices and those who just want a stabilizer for their smartphone (for that you'll find a more cost-effective option in the iSteady Q or even the iSteady Mobile Plus, both from Hohem), the MT2 is probably all-around one of the best gimbals on the market, if not the best. For professionals: it's certainly good enough to be your daily driver if you can steer clear of heavy camera/lens combos that exceed the MT2's 1200g payload.
Cons:
Not for the heaviest cameras (say a Canon 7D Mark II or Nikon D5)
Might be a tad excessive for beginners and novices
Pros:
Lightweight, yet with impressive build quality
Great battery life
4-in-1 compatibility with cameras and smartphones
Nicely ergonomic and easy to use
Hardware, features and functionality are all professional grade, at a reasonable price
A highly versatile piece of kit that allows for almost all kinds of shots
Innovative built-in, standalone tracking AI module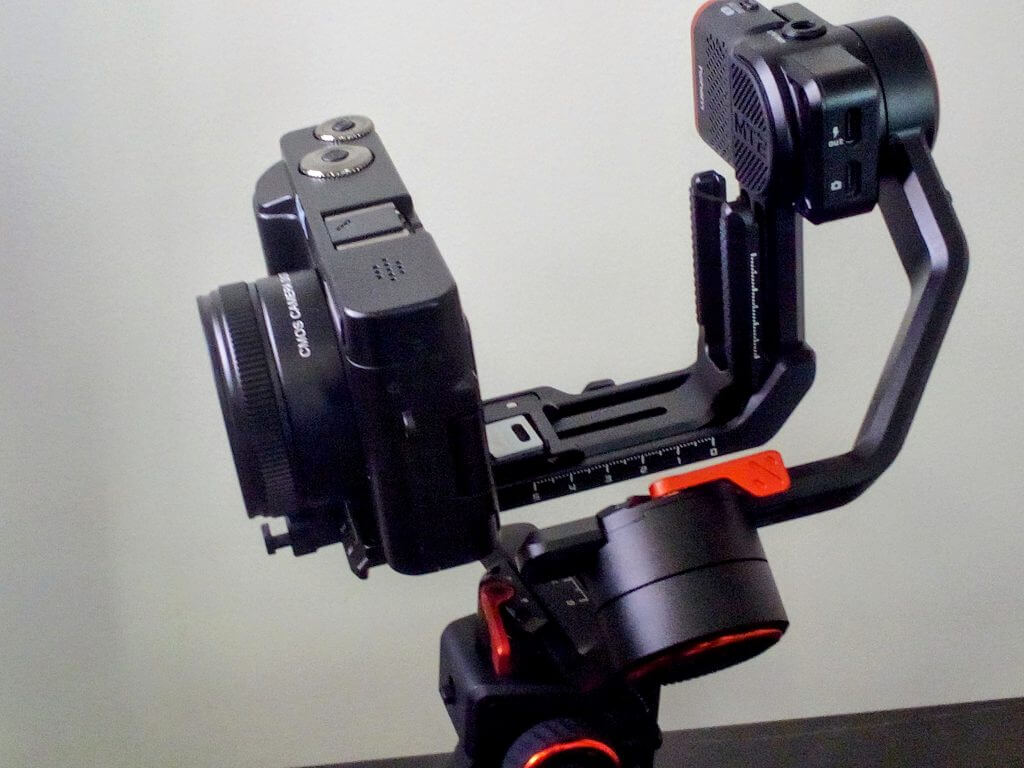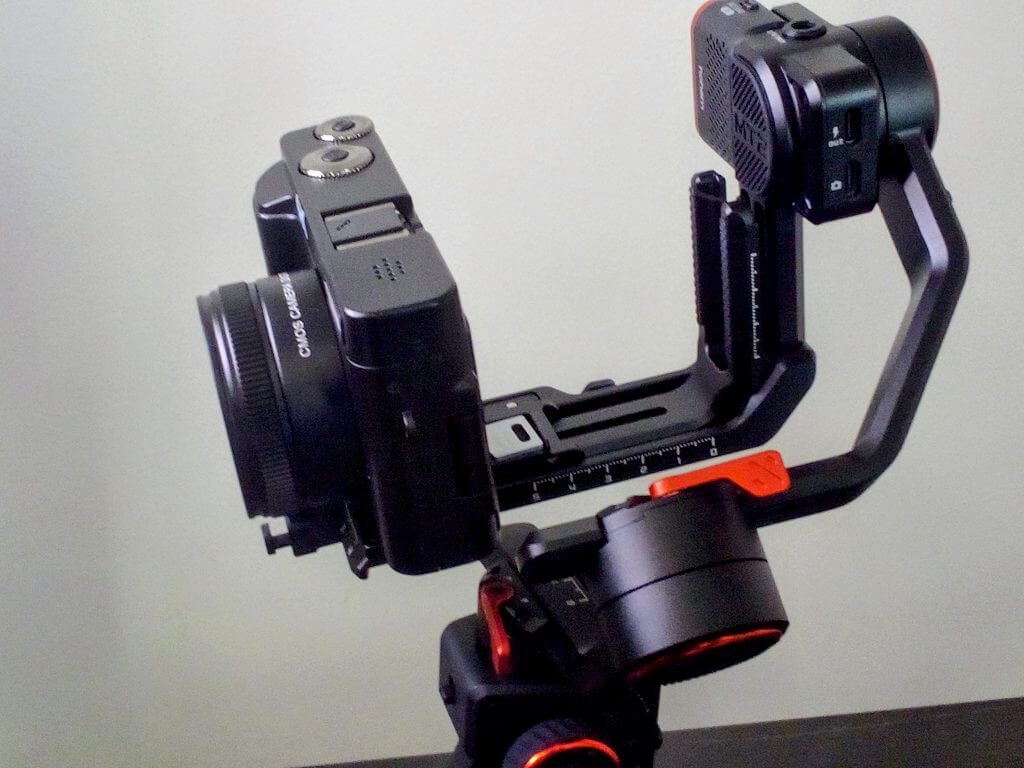 Whether a professional or an inspired amateur, the MT2 has everything you could want to take your content creation to the next level, and it'll have you feeling like a genuine auteur in no time. This is state of the art equipment camera stabilization equipment, and I couldn't recommend it enough.
I'll also add a special note here: if you're going to get the Hohem iSteady MT2, get the model that includes the tracking AI (the iSteady MT2 is available with or without, at about a $50 price difference). Unless you happen to already have the iSteady M6 smartphone gimbal, which has a compatible tracker.
The Hohem iSteady MT2 is available on Amazon as well as on the Hohem store. It currently retails for $329.00 USD.
You can also check out Hohem's Amazon storefront for more awesome products.
Featured image via @Hohem_tech/Twitter.