Microsoft has pushed out an update to the Windows Store jumping from version 8.12.1 to 8.25.1. This update adds a few interesting features and enhancements.
First thing customers will likely notice is the updated options menu. Menu options are now more separated, making it easier to use on smaller tablets. Also, the Downloads section has been renamed to Downloads and updates.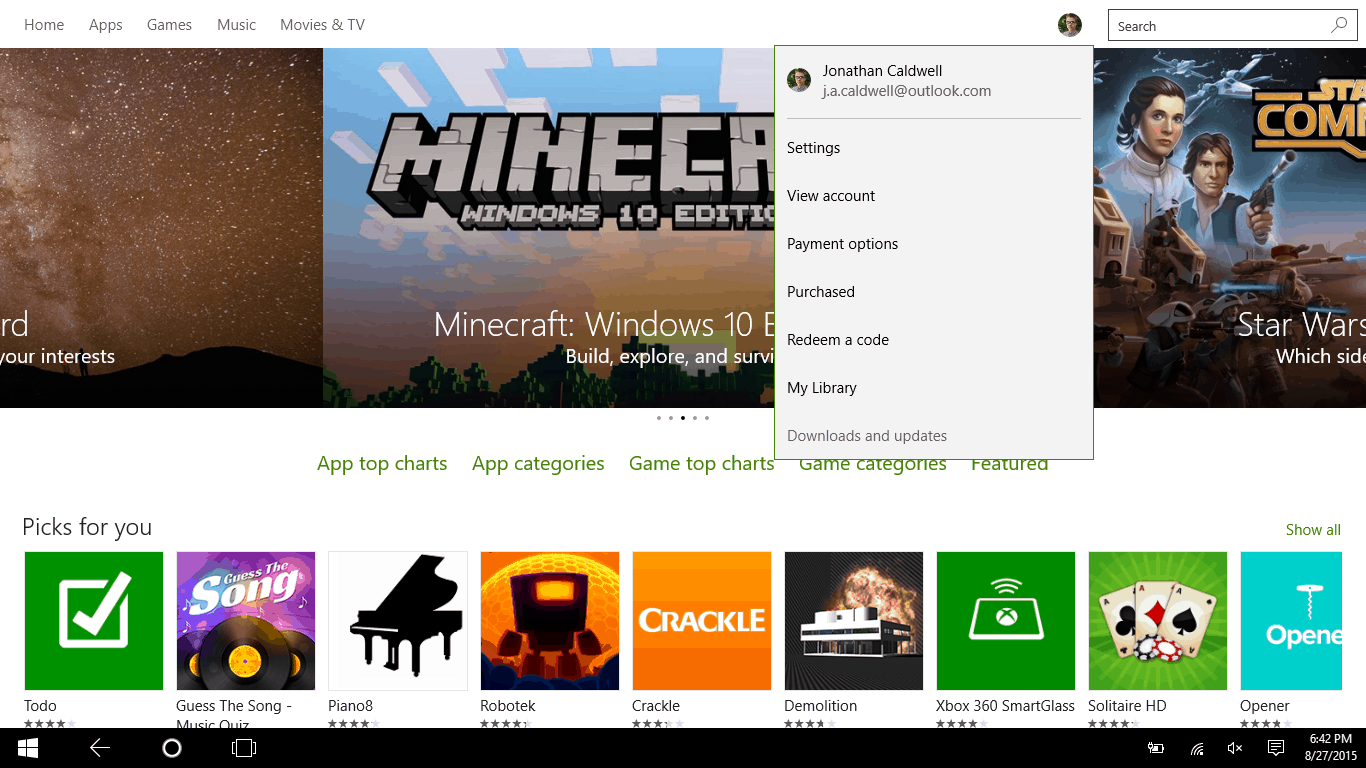 When going into the Windows Store settings, the option to Only update the tile when I'm on Wi-Fi is no longer available on PCs, but is still available in Windows 10 Mobile.
The Windows Store icon has been changed for some users. Not everyone sees this change, however, so it could just possibly be a bug. Another theory is that this may be a feature Windows engineers are testing, and could be subject to change with the next Store update.
If you want to download the update of the Windows Store app, just open it up, go to Downloads and click or touch Check for updates (And yes, the Store does update itself).
If you see any other changes in the Windows Store that we have not mentioned, be sure to let us know on the comments.
Thanks Cameron for the tip!