Updated: 2/27/2023
Earlier this month, Microsoft announced that it has started cracking down on users that are running Windows 11 on unsupported devices. The company further highlighted that it will issue warnings to users indicating that they are running the OS on devices that don't meet the minimum system requirements.
Interestingly enough, Microsoft has been spotted offering free Windows 11 upgrades to users with unsupported devices by @PhantomOfEarth on Twitter. The upgrade was reportedly offered to a user that runs on a Windows 10 22H2 VM, which obviously doesn't meet Windows 11's system requirements.
Windows 11 free upgrade being offered to unsupported Windows 10 devices/VMs?

Screenshots from a Windows 10 22H2 VM that does not meet the Windows 11 system requirements, big ones being TPM (none) and RAM (2 GB) pic.twitter.com/VNNswgMLiC

— PhantomOcean3 ???????? (@PhantomOfEarth) February 23, 2023
The user has further indicated that attempting to upgrade the device was rendered impossible since the device didn't meet the required system requirements. Other users in the thread also confirmed they also got the prompt from Microsoft asking them to upgrade to Windows 11 on their unsupported PCs.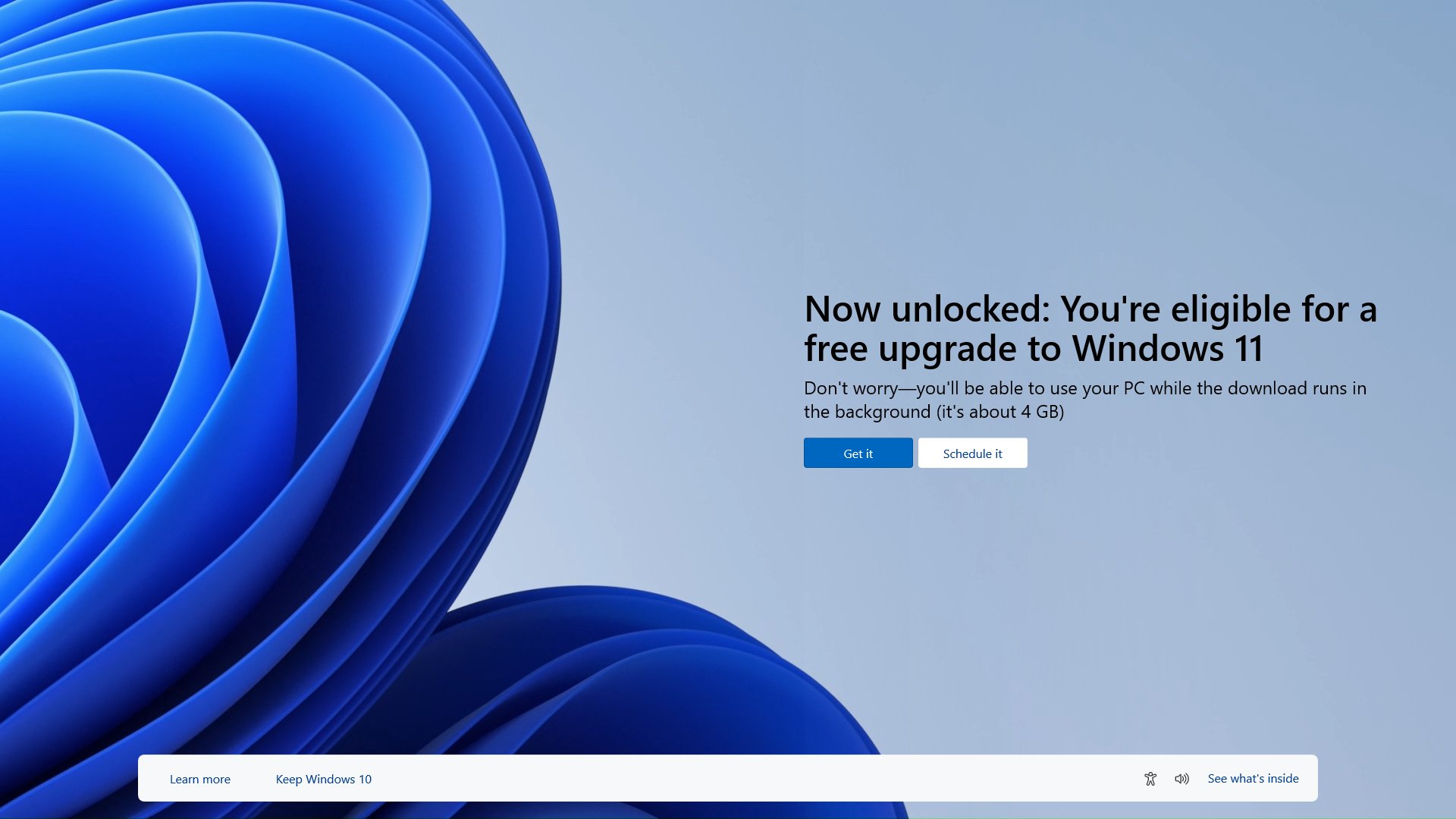 Folks over at Neowin also cited that they were also able to replicate the same results using their own VM running on 2GB of RAM, two CPU cores, 60GB of storage, and no TPM. Even with the said limitations, Microsoft still indicated that it was possible to upgrade to Windows 11 22H2 via the Settings App.
Rejecting this offer seems not to work as you'll now be redirected to a new page indicating that Microsoft recommends you to upgrade Windows 11 on your unsupported PC.
However, this isn't the first time such an occurrence has transpired. Back in June last year, a bug caused some people to get offered Windows 11 Version 22H2 on unsupported devices.
Update: Microsoft confirms and resolves the issue
Microsoft has confirmed the issue citing that some users running on Windows 10 and Windows 11, version 22H2 did receive the full notification prompt asking them to upgrade to Windows 11 on their unsupported devices.
However, it was impossible for them to make the upgrade since their devices were unsupported and didn't meet the minimum requirements.
The company confirmed that the issue was resolved on February 23, 2023, and fixed on the same day. With that being said, you should no longer encounter this issue since it's been well over 48 hours.
Have you experienced this issue on your device? Let us know in the comment section.