The Microsoft Teams Walkie Talkie app is about to receive a big boost thanks to Zebra Technologies, a manufacturer of rugged mobile devices for frontline workers. This morning, Microsoft announced that its Teams Walkie Talkie app will be available on a wide range of Zebra mobile devices including the rugged TC-series, the customer-facing EC series, as well as the MC-series scanning devices.
These Zebra devices for frontline workers will have a dedicated push-to-talk button for the Teams Walkie Talkie feature, which will make the feature more accessible than ever. Starting today, the Microsoft Teams Walkie Talkie app is also now generally available on the iOS app starting today, in addition to Android.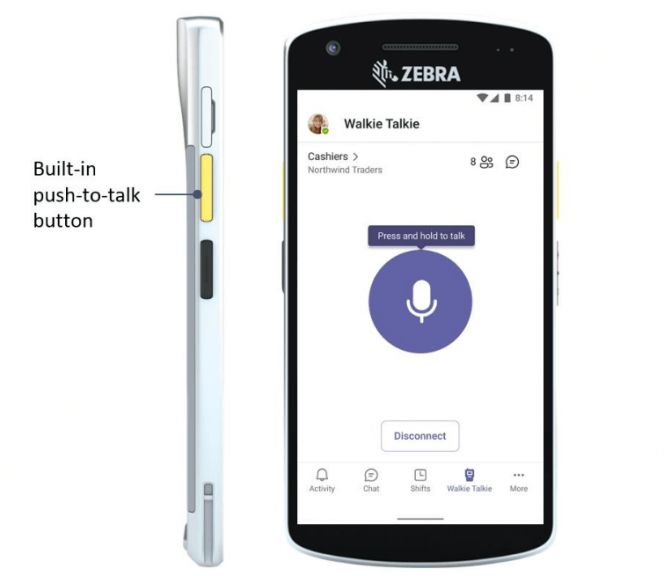 Seeing dedicated Teams buttons on mobile devices is a pretty big milestone for the platform, and there's definitely a growing ecosystem of devices optimized for Microsoft Teams. As of today, customers can already purchase Microsoft Teams deskphones, Teams displays, webcams, as well as full-featured Teams Rooms solutions for meeting spaces.
Microsoft announced many other new Microsoft 365 features for frontline workers this morning, including new ways to manage appointments in the Bookings app, updates for the Viva Learning and Viva Connections, and more. You can learn more about all these updates on our separate post.