According to Microsoft's latest Work Trend Index Special Report, there are over 2 billion frontline workers. There has also been a 400% increase in Teams usage with these workers from March 2020 to November 2021. In a bid to help those workers through the current times, and beyond, Microsoft has announced several key improvements across the Microsoft 365 suite of products.
The company is deepening its partnership with Zebra Technologies and is bringing the Walkie Talkie app in Teams to more Zebra mobile devices which will have a dedicated push-to-talk button. The other updates for Microsoft 365 apps are centered around reducing stress with technology, modernizing training, and rebuilding culture on the frontlines. We've recapped all this for you in one post.
Reflexis Shifts Connector for Teams hits general availability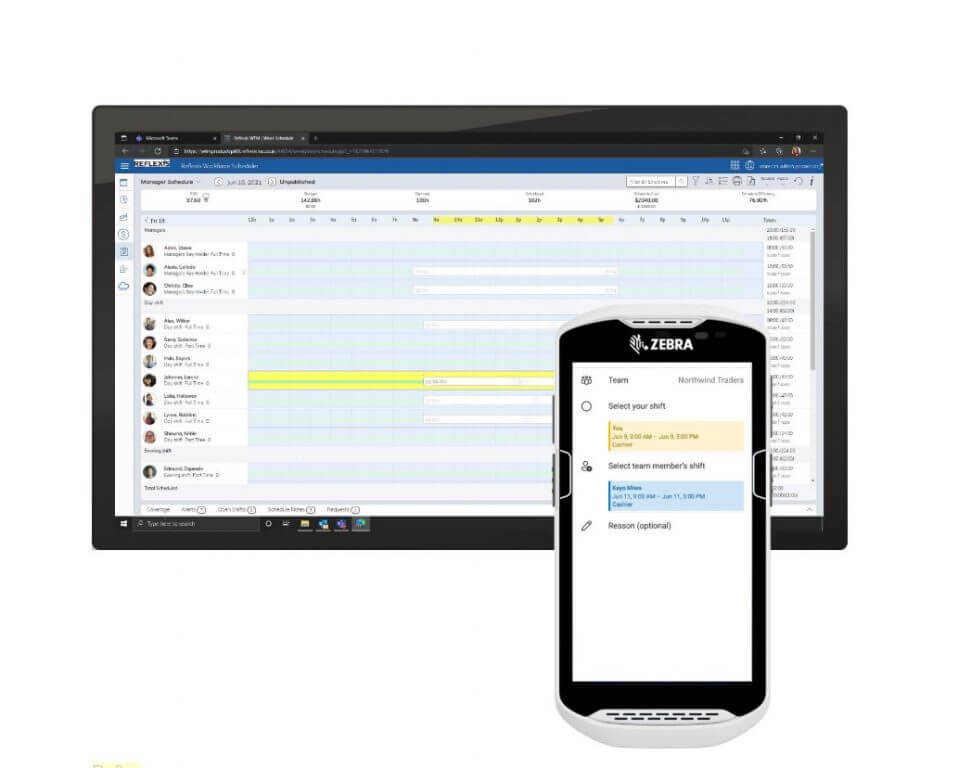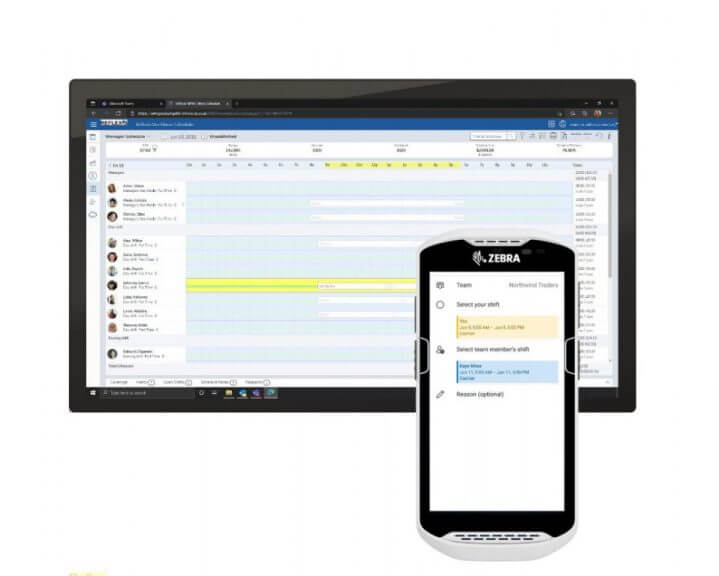 Kicking off the list of features is the general availability of the Reflexis Shifts connector for Teams. This integrates with the Reflexis Workforce Schedule and helps create a seamless real-time sync for viewing, signing, and managing shift requests. Now, with the Teams integration, frontline workers should be able to access their schedules in a more flexible manner. This is hitting general availability later this month.
New ways to manage virtual appointments in Bookings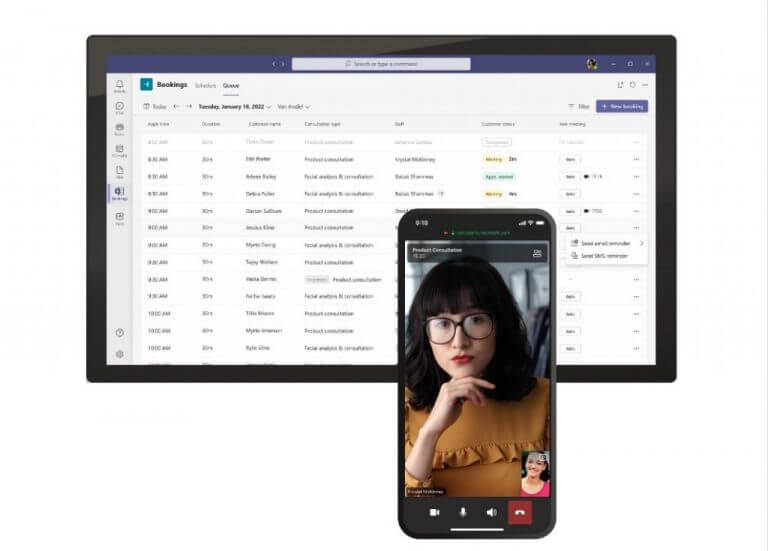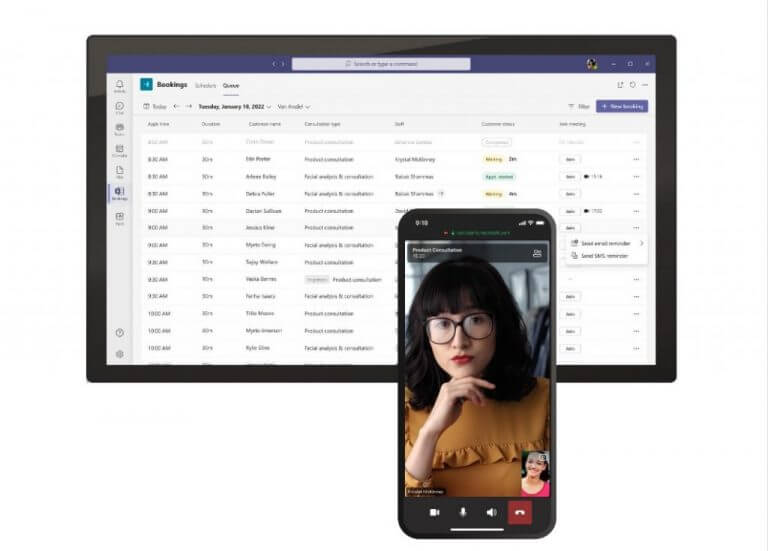 Second up are some ways to manage virtual appointments in Microsoft Bookings. Microsoft says that as more and more in-person appointments are going online, they want to relieve the stress on frontline workers to manage these appointments. With changes to bookings, workers will be able to have a comprehensive view of virtual appointments in one location. This will give real-time updates on wait times, missed appointments, and staffing delays. Microsoft is planning to roll scheduled queuing in virtual assists later this month.
Approvals in Power Apps & changes to find misplaced devices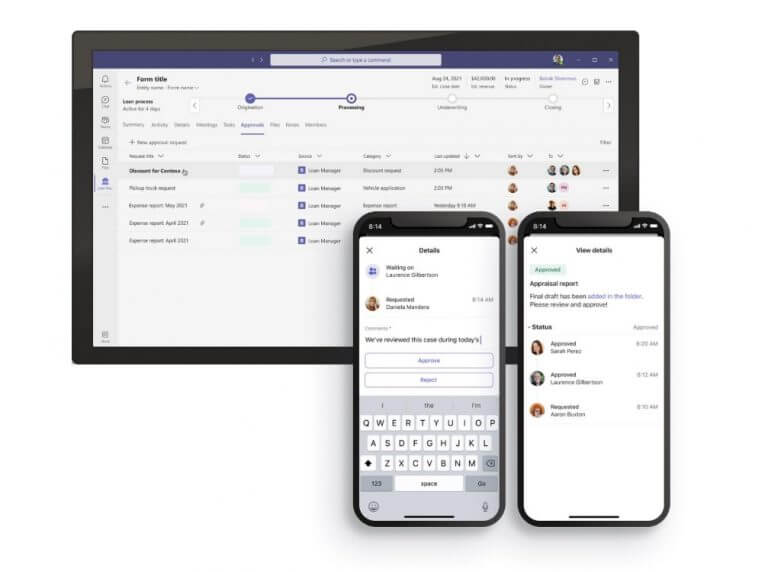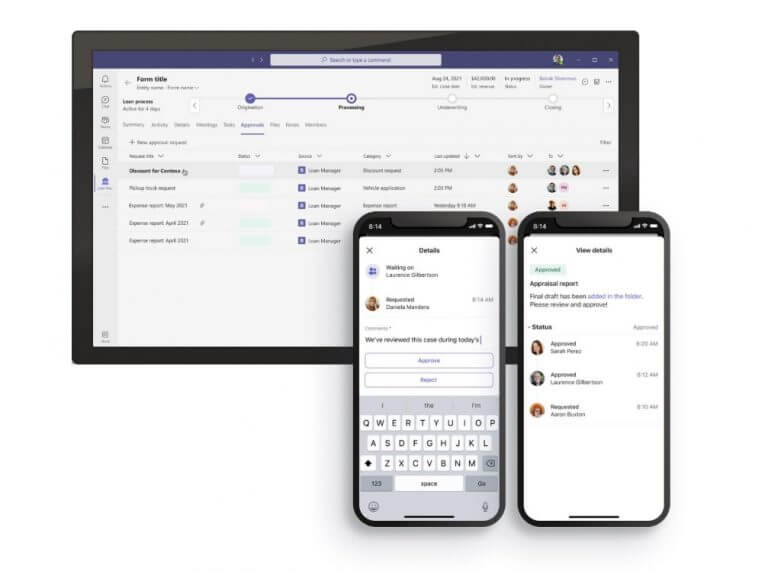 Another change rolling out to Microsoft 365 is the ability for workers to manage and request approvals in their line of business Power Apps with Power Apps Component Framework controls (PCF controls) which will require details like mandatory comments or group approvals. Approval's mandatory comments and group approvals are hitting availability later this month and PCF controls are coming in February.
Oh, and what about misplaced devices? Well, in Microsoft Endpoint Manager, Microsoft will be rolling out a new way for frontline workers to find lost devices. IT admins will be able to trigger an audio notification, to assist.
Viva Learning & Viva Connections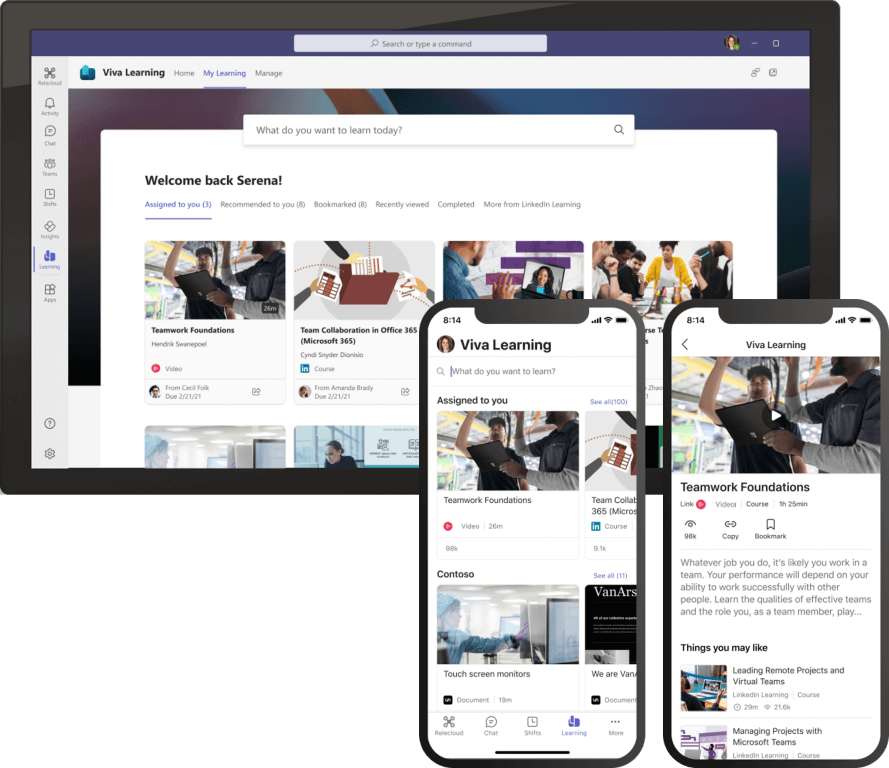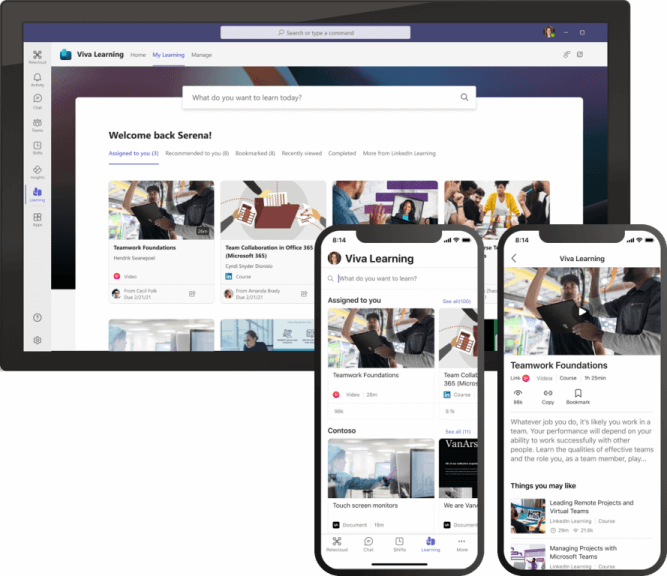 For the next one, we can't forget Viva Learning & Viva Connections. These two fall under Microsoft's goal of helping companies prioritize and modernize training. Viva Learning's new LMS assignment feature will enable corporate employees to assign training and learnings from partner solutions like SAP SuccessFactors through Teams. Additional partnerships with EdCast & OpenSesame also come with the goal of helping frontline workers train and upskill with new learning content on Teams.
As for Viva Connections, it's getting integrations with Workday and Espressive. This is so that workers can easily get to important company payroll and other resources and actions in one location. Expressive will be available in February and Workday card within the calendar year 2022.