Mobile World Congress is officially underway in Barcelona, and many manufacturers are using the event as an opportunity to announce their new phones for the coming quarters of the year.  Built on Windows 10, the latest of such devices coming from Mobile World Congress is Panasonic's Toughpad FZ-F1.
The device, which is a lightweight ergonomically designed handheld tablet, will be available starting in the second half of 2016.  Along with a 4.7 inch high definition 1280 x 720 sunlight-viewable display, it packs a Qualcomm Snapdragon Quad-core CPU with 2 GB RAM, 16 GB Flash storage, and a standard 3200 mAh battery that offers up to eight hours of continuous operating time.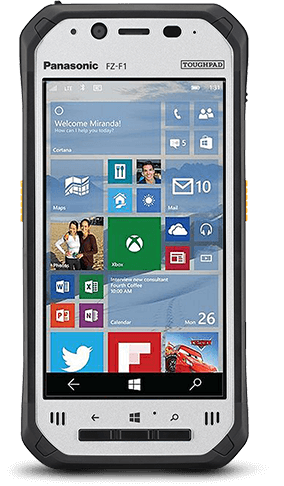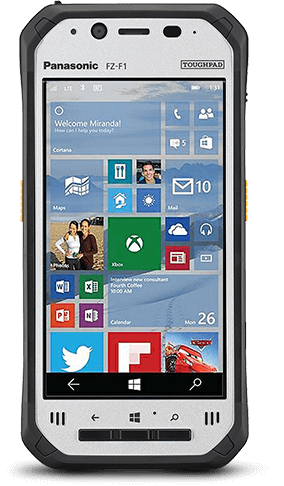 In addition, there is an optional extended 6200 MaH battery which could extend battery life by up to 16 hours. Panasonic also claims the device is built to to stand up to the elements, and touts that it is dirt, drop, and water resistant.
The Toughpad Fz-F1 comes with the latest Windows 10 IoT with enterprise grade security. Built to go anywhere you travel, it also has support for multi carrier 4G LTE, voice capabilities, and dual sim cards. As is the case with touch screen devices, it features support for 10-point capacitive multi-touch with rain sensing and glove touch mode, and a optional stylus pen.
This device seems built with workers in mind, as an integrated angled barcode reader protects against repetitive strain injuries, while increasing productivity. A multi-touch daylight readable display also seems appropriate for workers, as it can be read in bright sunlight, in the rain, and can even be used with or without gloves.