Microsoft's MSN Sports app is nearing the end of its life on all platforms. We reported last week that the MSN Sports app on Windows 10 had started displaying a pop-up message warning users that the app would be discontinued on July 20, and a similar message has now started showing up on the iOS and Android apps.
The MSN Sports apps have been around for six years on Windows 10, iOS, and Android, and it provided sports enthusiasts an easy way to get real-time game updates, follow schedules and standings, and read the latest news regarding their favorite leagues and teams. However, unlike the Microsoft News app (formerly MSN News), which also provides sports news, the various MSN Sports apps haven't been updated for a while.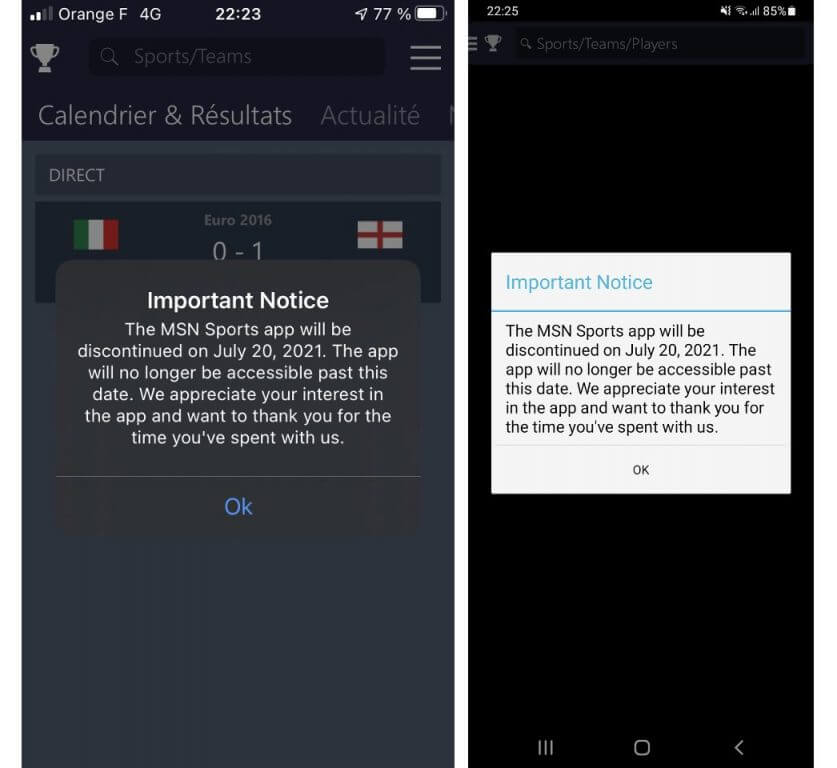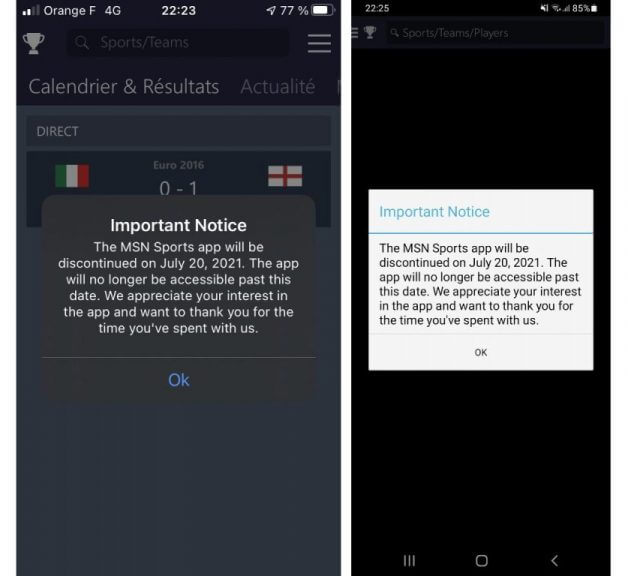 According to the Google Play Store, MSN Sports only had over 1M installs since its launch on Android, and there's no doubt that usage had become very low. The software has been mostly focusing on its Microsoft News service which exists as a dedicated app on Windows 10, iOS, and Android, but also powers the Microsoft Edge new tab page as well as the news widget on Windows 10 and Windows 11.
For now, it seems that Microsoft is still keeping alive its MSN Money app on Windows 10, iOS, and Android, though this separate app also hasn't been updated in ages. We wouldn't be surprised if it eventually follows MSN Sports, MSN Travel, and MSN Food and Drink to the Microsoft graveyard.