Microsoft Edge is revamping its share menu, which is now live for Edge Canary users, MSPowerUser reported. The new share menu introduced in the Edge Canary version seems to be a significant improvement in terms of user convenience and functionality. Here's a breakdown of the features:
Ability to copy the URL:

 This feature allows users to quickly copy the webpage's URL to their clipboard, making it an essential and common sharing option.

Ability to create a QR code for the URL:

 Creating a QR code for a URL can be advantageous when sharing a link with mobile device users or people nearby, as it eliminates the need to enter the URL manually. This can prove to be very useful in various situations.

Ability to send the URL to mobile devices:

 This feature allows you to easily send URLs to a mobile device for continued browsing.

Ability to share via popular services:

 Users can streamline the sharing process by easily sharing web content on popular social networks and communication platforms like Facebook, Outlook, and LinkedIn without leaving the browser.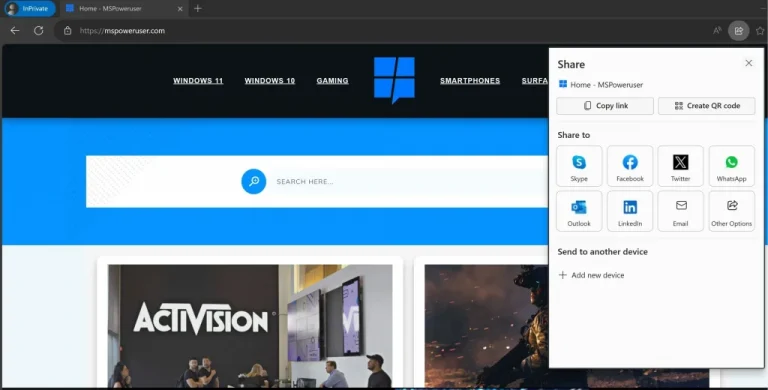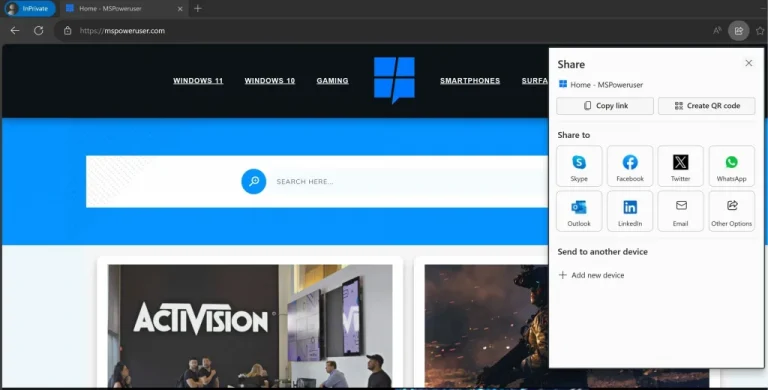 In general, these features can enhance productivity and user convenience, making it easier for people to share and interact with web content while using Microsoft Edge.