Microsoft released the first stable version of the new Microsoft Edge browser back in January 2020. Unlike the previous version, the new Microsoft Edge is based on the Chromium open-source project. Over the past few months, the company has already made many improvements to its functionality, and the team is still working to introduce brand new features.
As 2020 draws to a close, we have taken some time to evaluate the most noteworthy features added to the browser, along with some highly anticipated upcoming changes. In our recap, we will touch on the high points, with an emphasis on end-user features. Here's what you need to know.
What's New in Microsoft Edge
Sidebar Search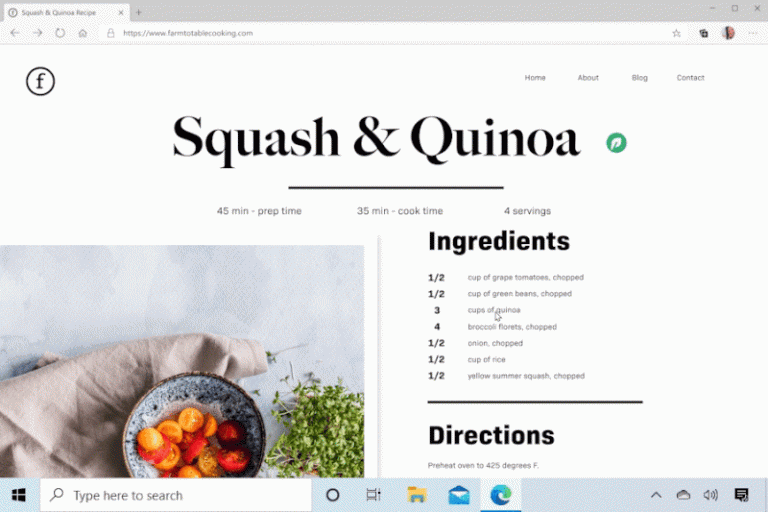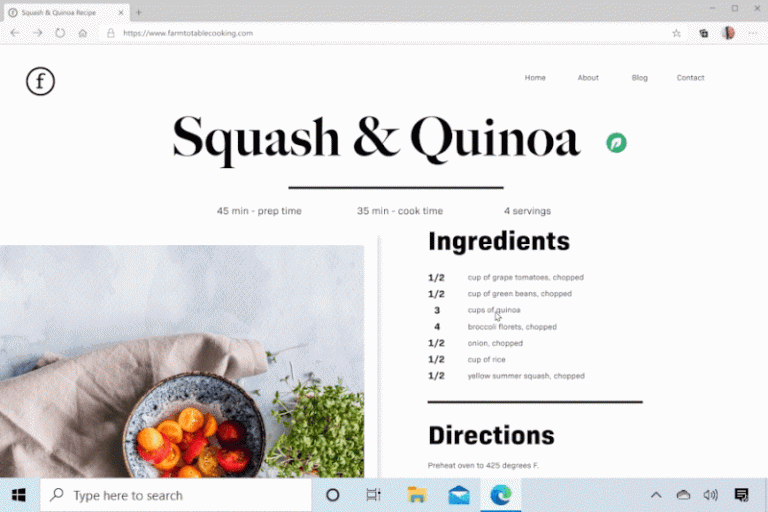 The first is a new sidebar search option that allows users to search the web without leaving the current tab. This means that users can now highlight a phrase on a page, right-click on it, and select the "Search in Sidebar for" option from the context menu to use this feature. The browser performs the search with Bing to display search results. The new search experience is a great productivity tool that eliminates the need to switch to a different tab to quickly search for something.
Vertical Tabs
The 3rd feature on our list is the new Vertical tabs experience that is coming soon to Edge. Thanks to vertical tabs, users will be able to align their tabs on the left-hand side of the browser and manage large numbers of tabs simultaneously. The handy feature has been designed for users who like to open dozens of tabs at any given time. The vertical alignment of open tabs can help to improve productivity by making it easier to identify tabs at a glance.
As of now, Microsoft is currently testing this feature, and it's not available in the Stable version of the browser. To try it out, you need to download the Canary or Dev version of Microsoft Edge.
Collections
The Collections feature allows users to group web pages, images, and text snippets for their convenience. Collections can be helpful in different scenarios: First of all, users can compare product information before making a purchase decision. The feature also comes in handy for creating lesson plans, brainstorming ideas, organizing information, and conducting research.
Collections have seen some performance improvements during the past couple of months. The tool received a new Pinterest integration, the ability to pin notes right to a web page, change the background color of these notes, and more. These updates are available for all users in the Stable builds of Microsoft Edge.
Profiles
The new Microsoft Edge browser picked up support for multiple profiles earlier this year. The new Profiles feature allows users to create multiple user profiles to keep work or personal content separate such as passwords, favorites, history, extensions, addresses, and other settings. It is important to note that Edge supports two types of profiles. Users can either create a cloud profile or a local profile. We invite you to check out our detailed review to learn more about multiple profiles.
Smart Copy
Have you ever tried to copy blocks of text from a web page and paste them into Excel or other applications. If so, you probably know that it could be tricky sometimes to copy tabular data and maintain the source site's formatting. To address this issue, Microsoft Edge is now testing a Smart Copy experience that preserves the original formatting of the text if the user is copying it from a table. The headings, paragraphs, and tables are pasted correctly into an email or document. However, to use Smart Copy, you need to be running the Canary build of Microsoft Edge.
Web Capture tool
The company has recently added a new tool called "Web Capture" in the Microsoft Edge preview builds. It brings the ability for users to capture screenshots of the webpages and share them with their colleagues. With the Web Capture feature, users will be able to scroll while marking webpages, add highlights, and ink on the captures. There's also the ability to click full-page screenshots of web pages. You can read our separate post to learn more about using this tool.
QR code generator
The QR code generator is another new feature that will soon make it's way to the new Chromium Edge browser. The feature will let users share websites between PCs and mobile devices by scanning a QR code. The QR code generator is currently hidden behind an experimental flag and will probably receive changes in terms of functionality over time.
Shopping Features
In version 87, Microsoft Edge has added a bunch of new shopping features for this holiday season. These new capabilities can help users save money on products bought online when they visit online shops in Edge. The list includes Coupons, an improved price comparison tool, New Tab page enhancements, Microsoft Bing's Deals Hub, and more. However, the deal-finding experience currently supports select popular online stores, and there's no word on if the company plans to extend it to more sites. You can read more about these shopping features here.
Syncing
The syncing capabilities of Edge have been a point of criticism since its launch, and it's probably one of the reasons that could be keeping users from switching to their browser. Microsoft Edge currently supports favorite and password syncing, but users will soon be able to sync browsing history and open tabs across devices. These capabilities are now available in the Canary and Dev channels of the Edge Insider program, and you can find more details in our separate post.
Tracking Prevention
Next up is security and privacy. On this front, Microsoft Edge offers more privacy options than many other popular browsers. The new tracking prevention functionality in Microsoft Edge is turned on by default and it helps to improve the online privacy of users. Users can choose from the following three tracking prevention levels to block trackers from sites they visit: Basic, Balanced, and Strict. The browser also protects users against malicious downloads and websites with the help of Microsoft Defender Smartscreen.
Other features and changes
To end the recap, we'll look at some important announcements for Microsoft Edge in 2020. Interestingly, Microsoft Edge picked support for Surface Pro X, and it's now natively available on Apple M1 devices.
In addition, Microsoft is also busy adding more features to the browser like Sleeping tabs. There are a bunch of enhancements coming to the Stable channel in early 2021, including Tab previews, dictionary in PDF, Vertical tabs, and more. As always, stay tuned to OnMSFT.com for all the latest Microsoft news and information.