Lenovo might also be joining the folding tablet bandwagon with a device of their own, according to a report from Windows Latest. As spotted by the source, a patent was filed for the device by the company, which has titled the document "PORTABLE INFORMATION DEVICE" on USPTO.


The device is expected to offer a mechanism and with a hinge and flexible LCD display, which would allow it to be folded to be used as a phone and then unfolded for increased screen real estate. This could greatly enhance not only games and entertainment on the device, but also productivity as well especially seeing the rapid growth of touchscreens, which is one reasons for Lenovo's patent as mentioned in the document. As the device's summary is described:
"As a chassis of the above-described folding structure, a configuration of connecting adjacent edge portions between a pair of chassis members arranged side by side on the right side and the left side by a hinge mechanism is mentioned, for example. However, with this configuration, when the pair of chassis members is closed into a double-folded state, a gap is generated between edge portions on the hinge sides of the chassis members. Then, internal elements are exposed from the gap, which has posed problems in the appearance quality, durability, and the like of products."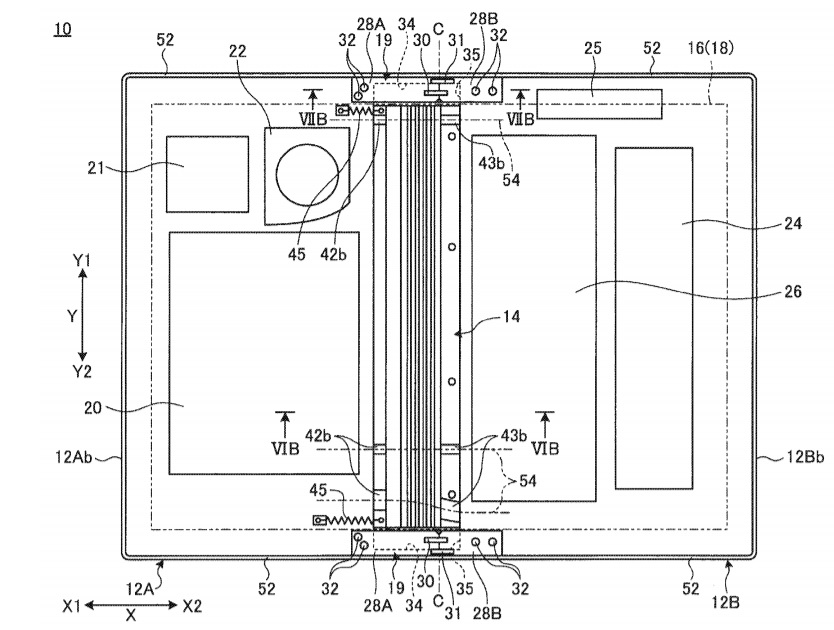 It's not quite certain if Lenovo will go with the productivity PC approach with Windows 10 or the more mobile-friendly Android. Whichever the case may be, the product is likely to compete aggressively with products coming out from Microsoft, Samsung, and others.