Today is the last day of October, and Microsoft still hasn't re-released the Windows 10 October 2018 Update. This delay apparently forced AdDuplex to push back the publication of its Windows Devices Statistics Report for October 2018, but the new data is finally here.
As usual, we remind you that AdDuplex's data only represents Windows 10 PCs running apps with AdDuplex ads, so this isn't a complete picture of the Windows 10 ecosystem. Anyway, the company's latest report shows that 88% of Windows 10 users are still on Windows 10 version 1803 (down 1.6% points), with just 2.3% of Windows 10 users already running the April 2018 Update (up 1.9% points).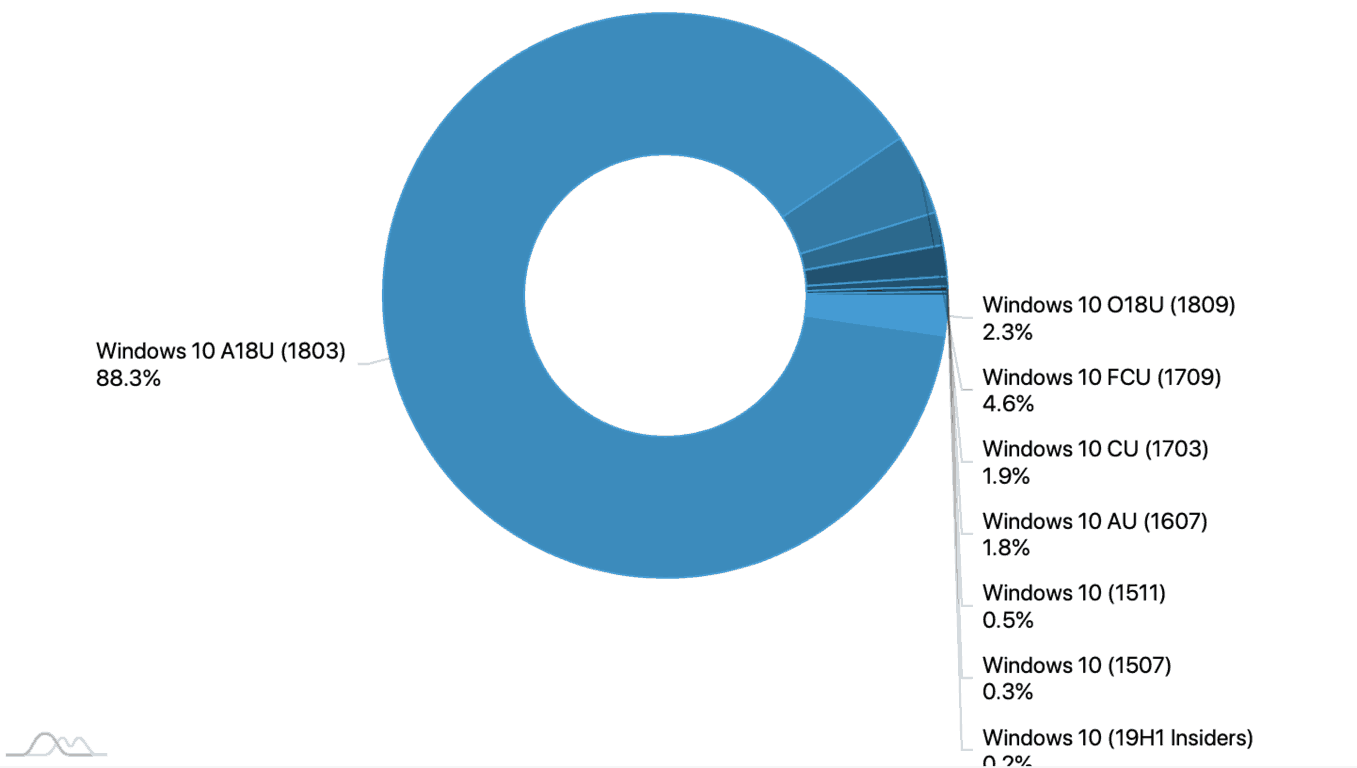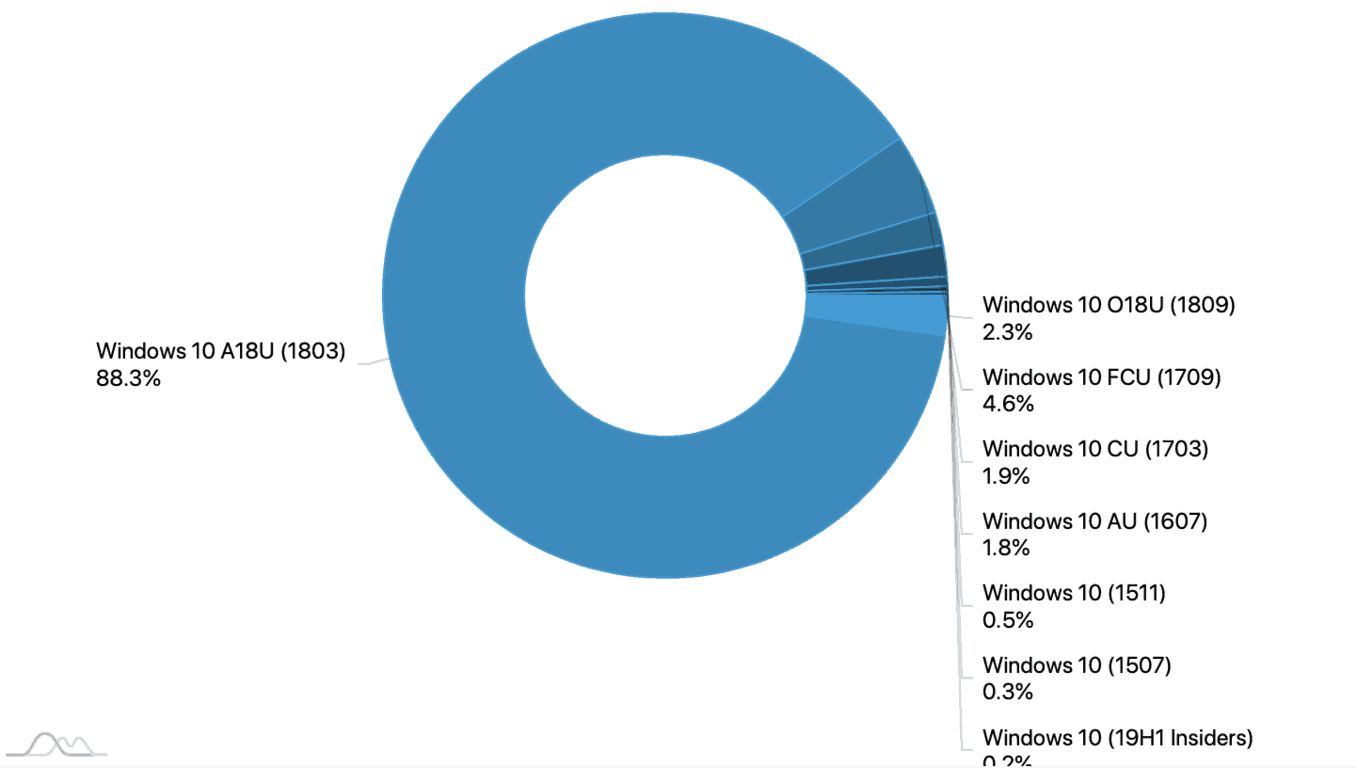 "As Windows 10 October 2018 Update went out to "seekers" on October 2nd and then was pulled back before it went to everyone else, it didn't get a chance to make a serious dent in the April Update numbers," noted AdDuplex, stating the obvious, sad truth. However, there's still a possibility to see a final release of the October 2018 Update today. As you may remember, a series of bugs unexpected bugs pushed Microsoft to release the April 2018 Update on April 30 (the last day of that month). Additionally, Microsoft has now fixed the deleted files issue and the other zip file extraction bug that have been discovered in the October 2018 Update, and all these fixes are available in the cumulative update build 17763.107 that Microsoft rolled out to Insiders yesterday.
We'll see what happens later today, but it wouldn't be that bad if Microsoft chose to release the October 2018 Update in November. After the company failed to identify two serious bugs during the development cycle, it's probably doesn't hurt to be extra careful.