Things seem to be moving fast for dual screen and foldable devices. Adoption was tepid at first, but it has taken a life of its own. As with most things, this is driven by consumer demand. With large manufacturers like Microsoft and Samsung throwing their weight behind this fairly new form factor, consumers are starting to take notice. Developers had to find very creative ways to create great experiences as the tools were not quite there. That is all starting to change.
Just a few days ago Jetpack Window Manager 1.0.0 dropped. This library is now at the core of all foldable aware related libraries as Sorin Albu – Senior Software Engineer for Surface Duo Developer Experience team points out.
We will stop updating ScreenManager-WindowManager and ScreenManager-DisplayMask. There is no compatibility between them and this update.

– Sorin Albu – Senior Software Engineer – Surface Duo Developer Experience
One of the coolest features of these libraries is the fact that they work flawlessly regardless of the form factor. This means not only will your apps look great on dual screen device like the Surface Duo, they will look just as good in a large single screen tablet, or a foldable Samsung Galaxy Z Flex.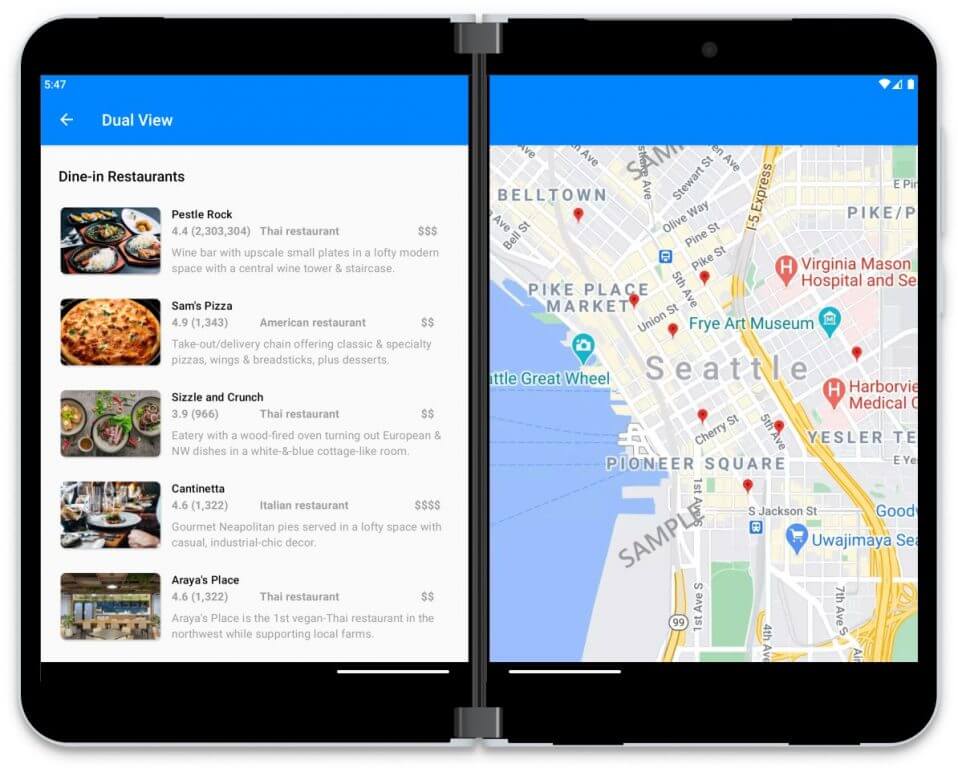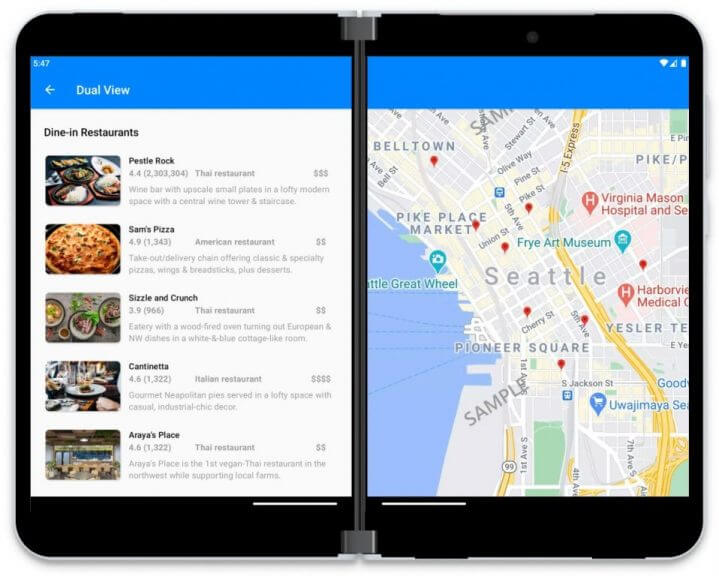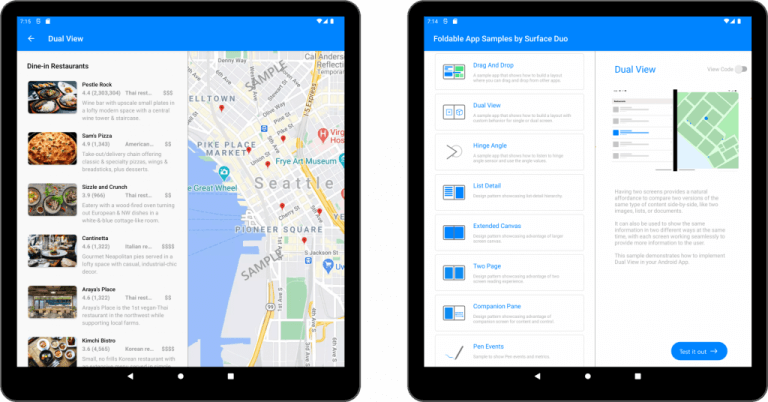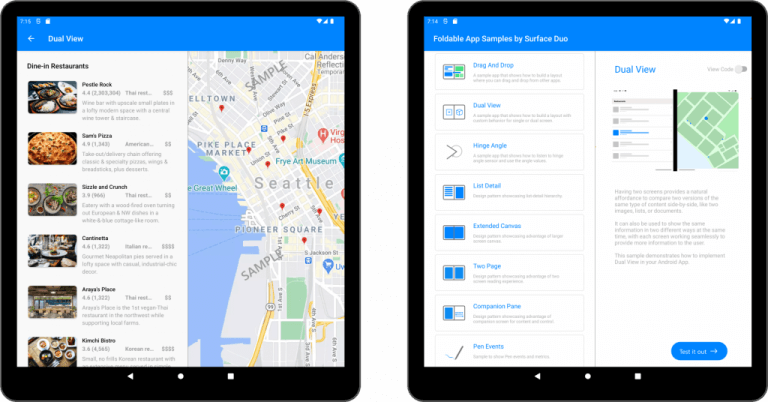 Check out the blog post for more on the Foldables SDK.