Green Man Gaming, an online video game retailer that sells download codes for PC and console games, may soon become a popular destination for Xbox One and Windows 10 gamers. Earlier this week, the company announced that it has started selling Xbox Play Anywhere game codes, and the brand new Xbox One/Windows 10 exclusive Halo Wars 2 is the first title that consumers can purchase at a competitive price (via Windows Central).
Indeed, the real time strategy game can be purchased for just $49.99, which is $10 cheaper compared to the Windows Store. However, you won't find download codes for the game's Ultimate Edition, which includes the Season Pass plus Halo Wars: Definitive Edition.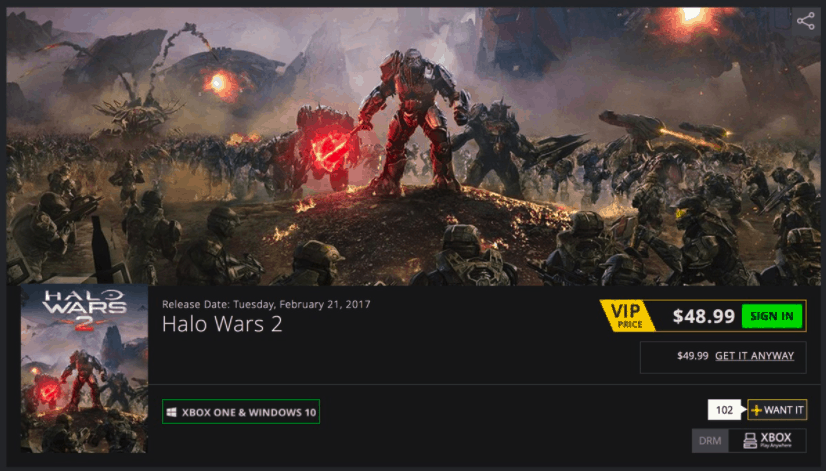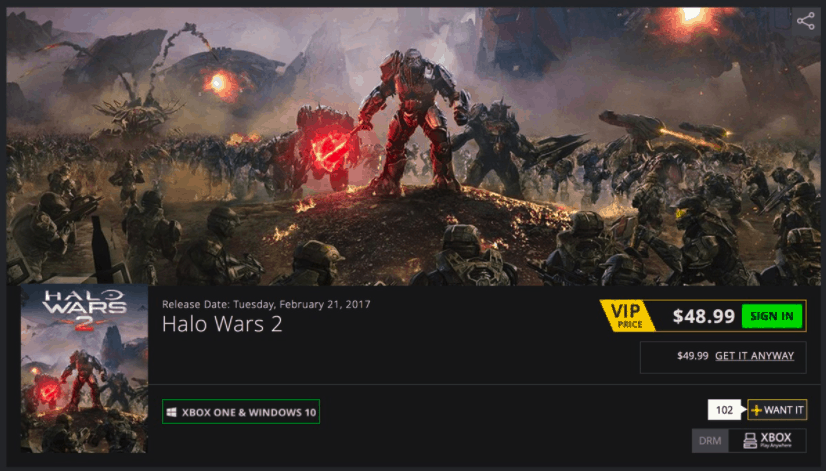 It's worth nothing that Green Man Gaming is not the only online retailer to sell Xbox Play Anywhere game codes: you can also purchase Halo Wars 2 on CDKeys, which currently sells the game's Standard Edition for just $42.19 (the Ultimate Edition is also available at $72.89). CDKeys also sells download codes for Forza Horizon 3 ($60 for the Standard Edition), which was the first Xbox Play Anywhere to be released by Microsoft back in September.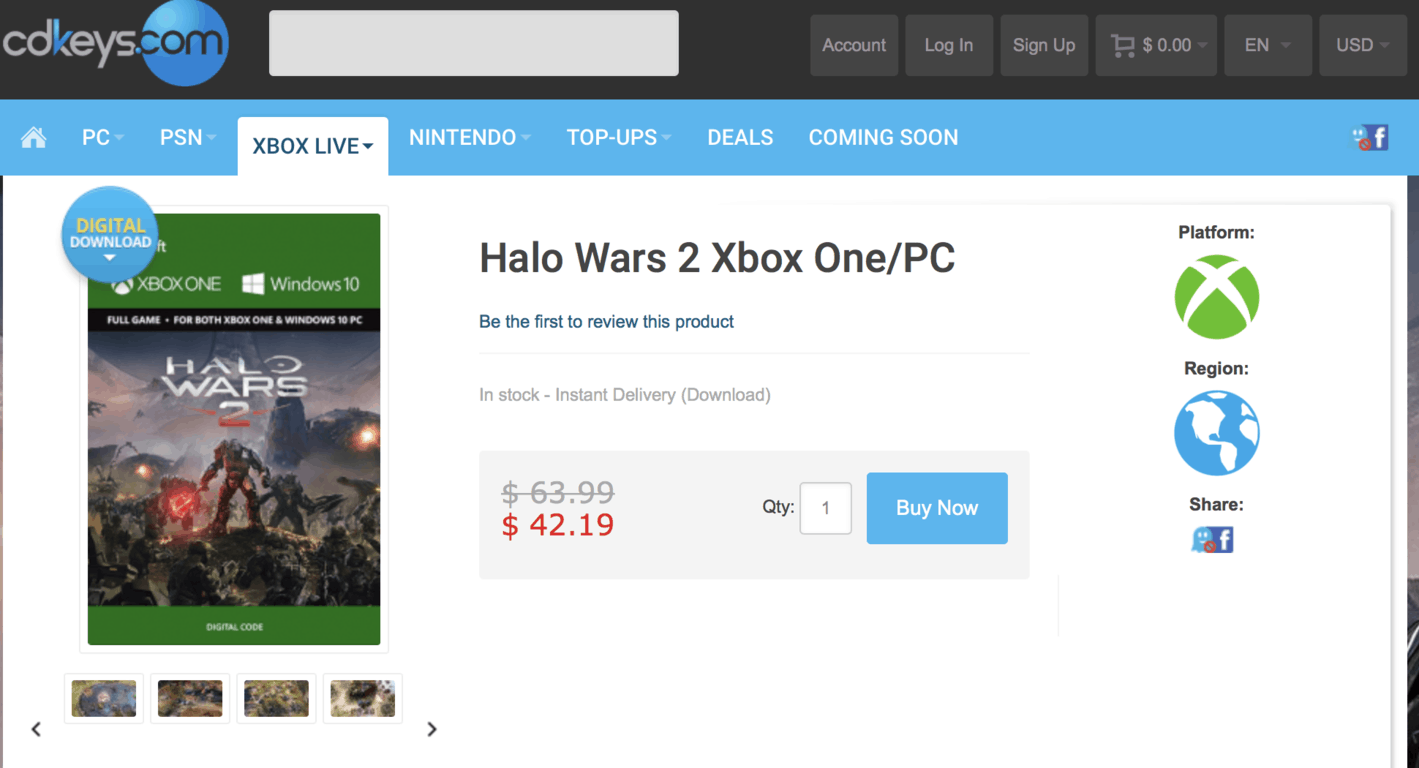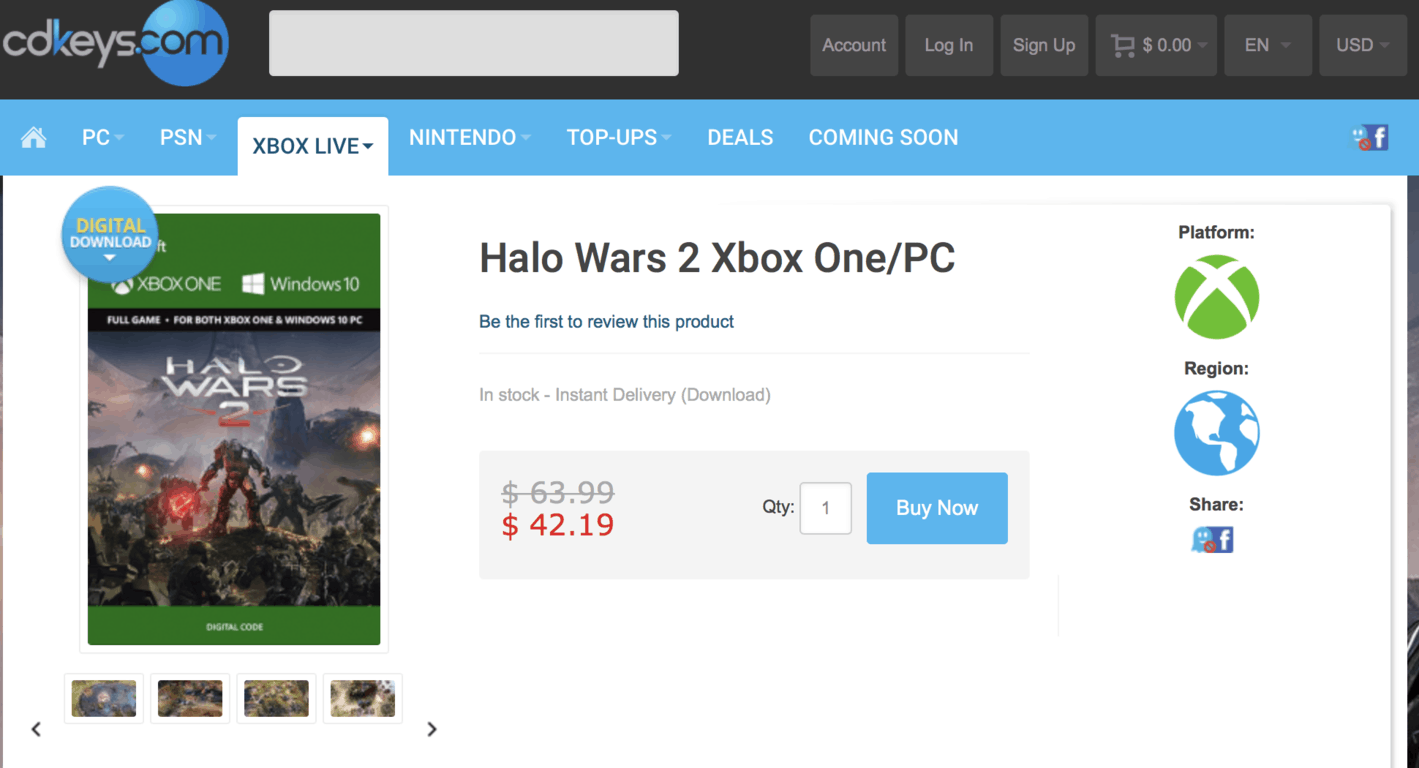 It's great to give more choice to consumers, and we hope that more Xbox Play Anywhere titles will be available to purchase on both platforms in the future. Sound off in the comments if you're likely to purchase more digital games outside of the Xbox Store going forward.