Yesterday's Google I/O 2023 conference was full of exciting news, including the announcement of a massive expansion for Google's AI chatbot experiment, Bard. The expansion will make Bard available in 180 countries worldwide, but surprisingly not in any countries that are part of the European Union and Canada. 
In one of its support pages, Google listed all 180 countries where Bard is now officially available without a waiting list. In the list, there were no European Union countries to be found along with Canada.
It is speculated that the absence of these countries seems to be related to GDPR, the European Union's General Data Protection Regulation. However, this is not officially stated by Google. Last month, Italy briefly banned ChatGPT, another AI language model, over similar concerns that it couldn't comply with the regulations. Google also hinted that further Bard expansions will be made "consistent with local regulations."
When the topic of country exclusions was brought up to Bard, the AI chatbot mentioned "privacy laws" as the reason.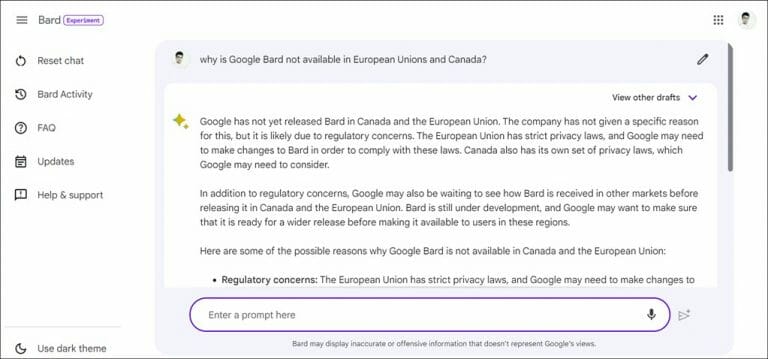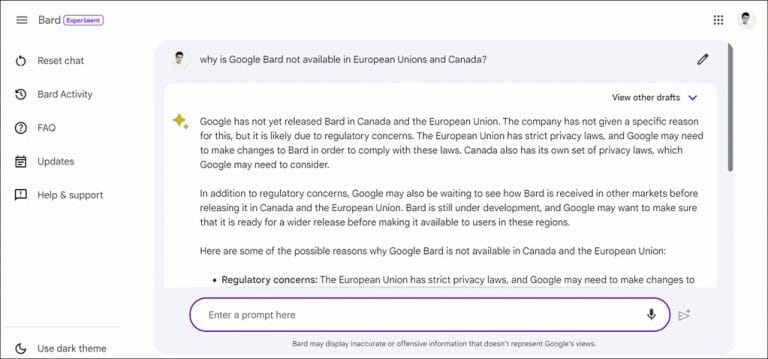 On a positive note, as long as you are in a supported region, Google Bard is now available in English with no waitlist. The chatbot has also added support for Japanese and Korean languages, with more languages to come in the future.
Via: 9to5Google