Lately, many blockbuster movies have been based on comic book characters like Superman, Spiderman, Batman or the Avengers. They all come from a rich pool of stories that have been around for decades and in that time, each character has amassed a huge fan base. It is for this very reason that Hollywood is so enamoured with the genre. If a Studio was to create a brand new character it would be much more expensive and even then the character wouldn't have any fans, so exploiting existing comic characters make sense from a business point of view.
However all of these characters started their lives on a page and the humble comic has come into the digital age because now comics can be streamed or downloaded to a Windows device. The ComiXology Comics app is one such app and it has just received an update that fixes a bug which was causing cover images to go missing.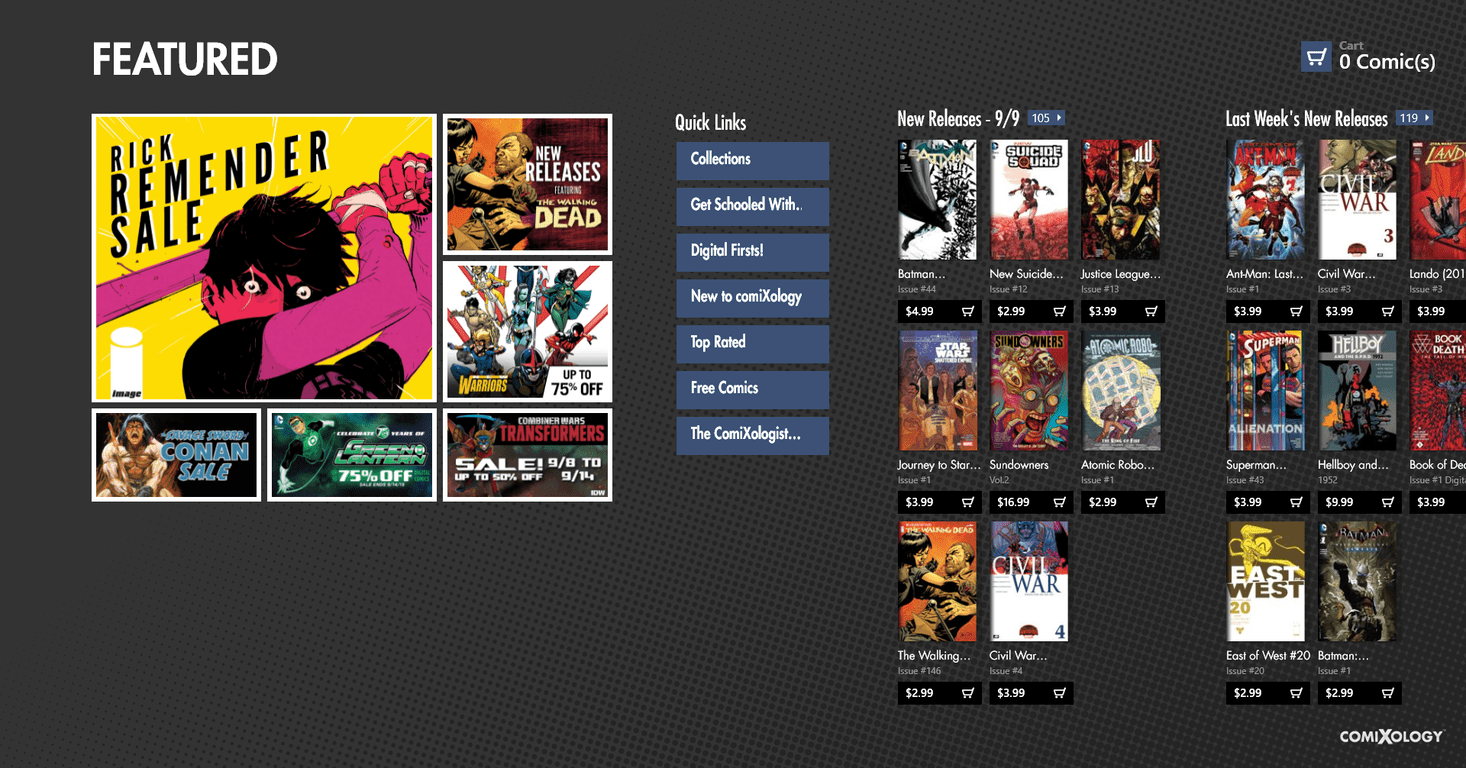 If you're unfamiliar with the Comics app, it is created by Comixology which is a cloud based digital comic platform that offers over 75,000 comics and graphic novels including comics such as The Walking Dead, Batman, The Amazing Spider-Man and Avengers . These comics come from well known publishers like Marvel, DC, Dark Horse, Image, IDW, Dynamite, and BOOM! Studios.
It is possible to buy comics with something like the Kindle app so which app you choose to use is down to user preference with how the two apps work. Comixology was purchased by Amazon in 2014 so a merger of the two apps is not out of the question in the future.
Comics can be consumed on your Windows device but some comics are actually created on them too. As we recently reported, DC Comics artist and writer Francis Manapul uses a Surface Pro 3 to create his work. Comics aren't going to go away any time soon so it's good to see they are well represented on Windows devices.