The paid plans on Microsoft's video editor service, Clipchamp, just got a bit more simple. As spotted by Neowin, Clipchamp now just has two options, a free plan and an "essential" tier, which combines most of the features that came with the other plans like Creator, Business, or Business Platinum.
Just as before, the free plan will get you 1080p explorer, free stock, and free filters and effects, but no brand kits or content backup. The new essentials plan, though, combines features of previous plans, at a lower price, according to Clipchamp. It includes watermark-free exports in up to 1080p resolution, access to the premium video, audio, and image stock library, access to premium filters, effects, the brand kit, and content backup. All of this comes at the price of $12 a month, or $120 a year. Check it out in the graphic below.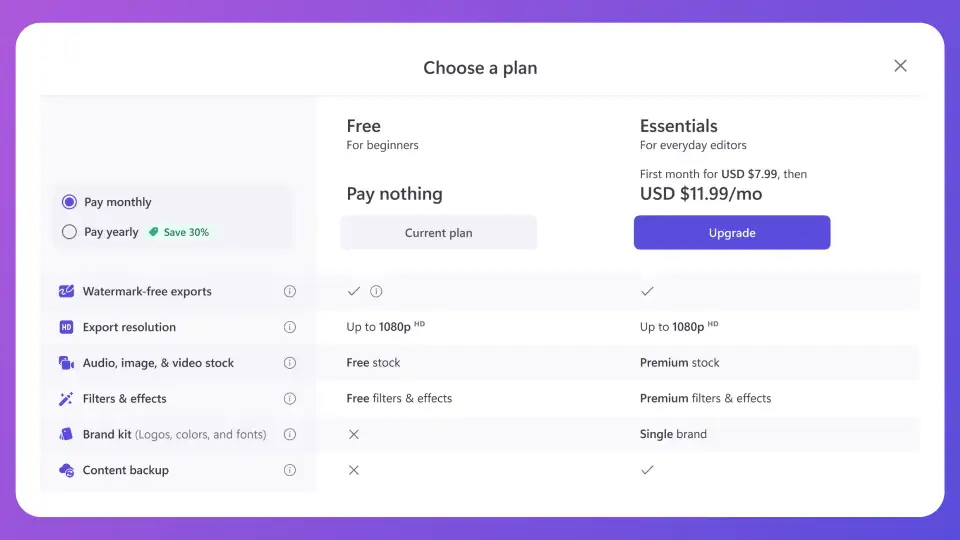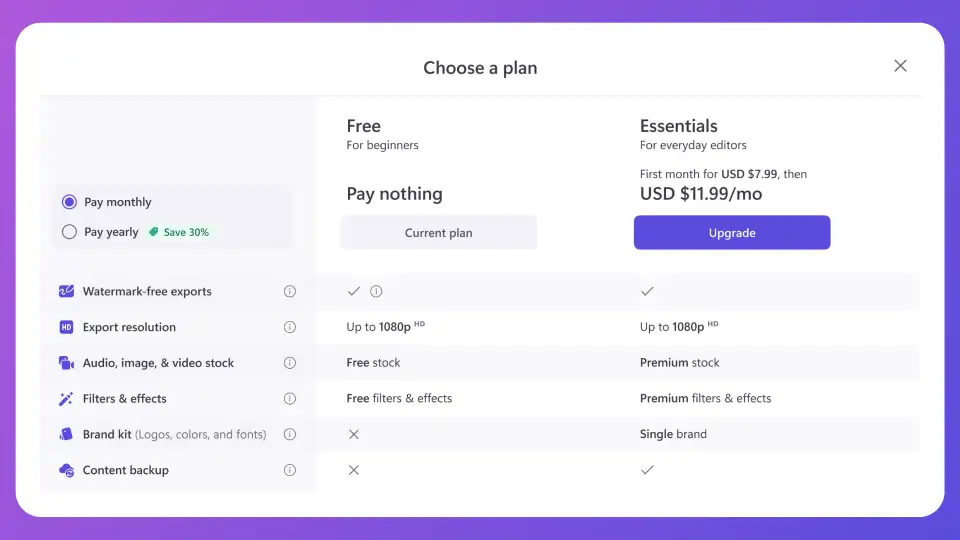 If you're an existing Clipchamp subscriber using a non-Microsoft login, you'll have to link a Microsoft account before switching to the Essentials plan. As part of switching, you'll be able to cancel your existing subscription and get refunded. You also can retain access to previous plan offerings until your subscription expires, if you don't switch over.
All existing Clipchamp subscribers using a Microsoft account login will be asked to switch subscription plans to the Essentials plan. As for the free plan, all free users require a Microsoft account to upgrade to the Essentials plan.