While we have a well-earned expectation for PC manufacturers to draw clear distinctions between their commercial and consumer offerings, it seems this year, Lenovo is looking to blend the two with many of consumer conveniences creeping over to its SMB lineup of laptops and desktops and a performance standardization of its consumer laptops.
To kick off some of the wackiness Lenovo announced at CES 2022 is the ThinkBook 13x Gen 2 with its optional ThinkBook Wireless Multi-Device Charging Mat. That's right, a charging mat for your laptop, folks. While the ThinkBook 13X is fairly identical to its Gen 1 predecessor with the same two-tone grey color design, port selection and aluminum materials, its new 16:10 display is a welcomed addition as well as its compatibility with the ThinkBook Wireless Multi-Device Charging Mat that delivers 65W wireless laptop charging via Power by Contact technology.
As a multi-device wireless charging tool, the mat can also charge Qi wireless supported devices with 10W power output. The entire design reminds me of a more elegant design of HP's battery blade technology from the early 2000's.
ThinkBook 13x Gen 2
The ThinkBook 13x Gen 2 itself comes with Intel's 12th Gen Core U-Series processors, 13x Gen 2 includes a bright EyeSafe certified 13.3-inch 16:10 display with high STB ratio greater than 91%, and an edge-to-edge keyboard and optional touch panels. If you're not going to use the wireless charging at, you can still make use of the large 56Whr battery and ambient light sensors to manage display power efficiency on the go.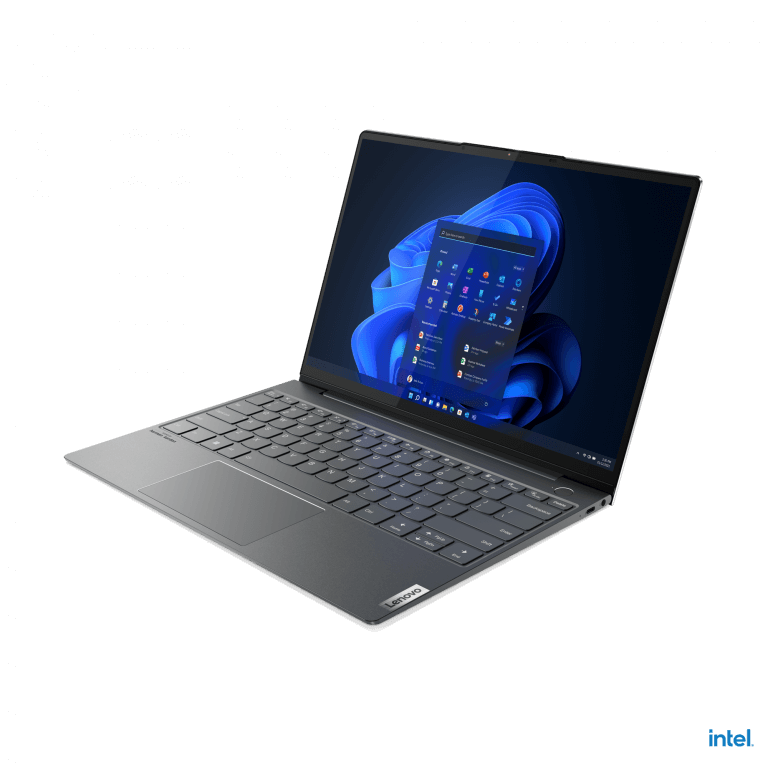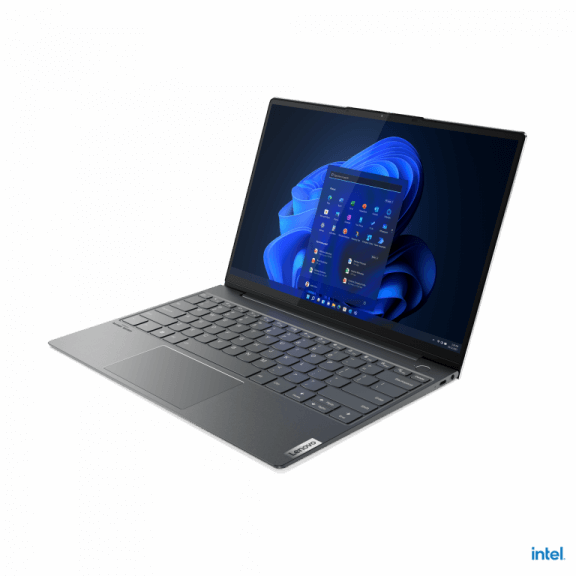 The ThinkBook 14 and 16 Gen 4 were also upgraded this year with slimmer designs and a move to 16:10 panels with 90Hz refresh rate displays at 2880×1800 resolution or 120Hz at 2560×1600 resolution for the 16-inch display. Customers can also configure each model with NVIDIA RTX graphics boosts. These ThinkBooks will also support zero-touch logins ala Windows Hello facial recognition with their new Time of Flight (ToF) sensors in their FHD Infared webcam arrangements.
ThinkBook Plus 3
Another whimsical release for SMBs from Lenovo is the ThinkBook Plus 3, with the "Plus" indicating a secondary 8-inch full color LCD display attached to the laptops keyboard deck. In contrast to the Yoga concept also pioneers, the addition of the LCD display in the keyboard dock may be the more convenient and realistic way for touch screen productivity to catch on outside insane notetaking and drawing occurrences.
In addition to the 21:10 aspect ratio on the ThinkBook Plus 3, the additional 8-inch LCD panel can help support additional conferencing chat windows, "waterfall" extension of documents or web content that span more than the original screen, dedicated calculations area, smart mirroring and more.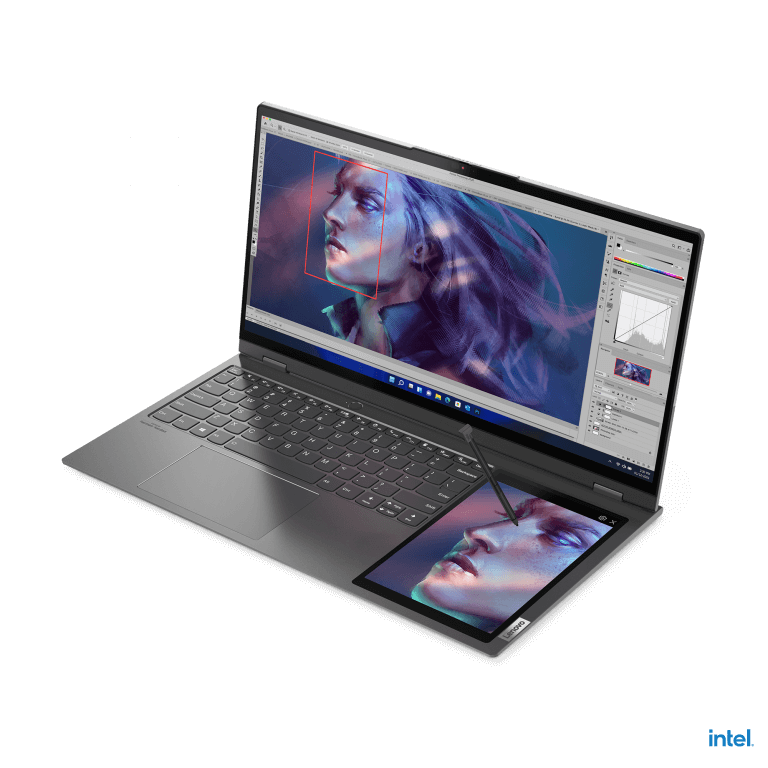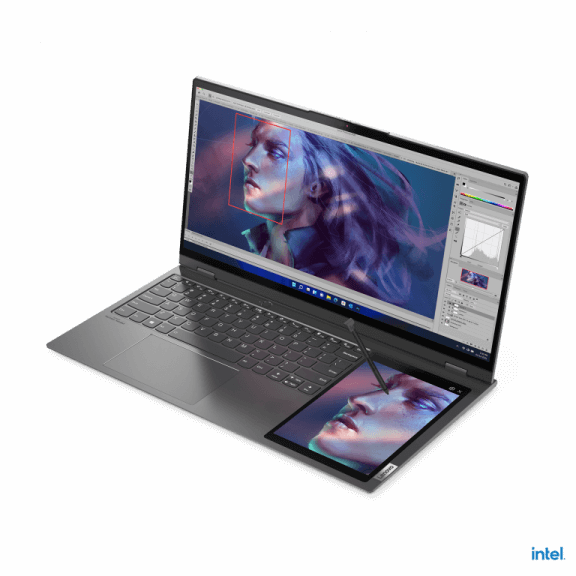 As for the laptop itself, the ThinkBook Plus 3 is a 17.3-inch laptop with a 3072×1440 resolution screen powered by Intel's beefy 12th generation Core H-Series and can be configured with up to 32GB of LPDDR5 memory, 2TB of SSD and support for an integrated digital pen.
As for the hardware, there is a integrated fingerprint reader in the power button of the ThinkBook Plus 3 as well as FHD Infrared Camera with physical shutter switch, Harman/Kardon developed Dolby Atmos speaker arrangement and glass trackpad.
ThinkBook 14 & 16 Gen 4+i
Sandwiching Lenovo's experimental releases this year are its more straightforward ThinkBook 14 Gen 4+i and 16 Gen 4+i. Lenovo welcomes the updated devices with its sweeping 16:10 display change, 2K resolution screen, as well as 12th Gen Intel Core processors and thinner chassis and discrete NVIDIA RTX Graphic configurations.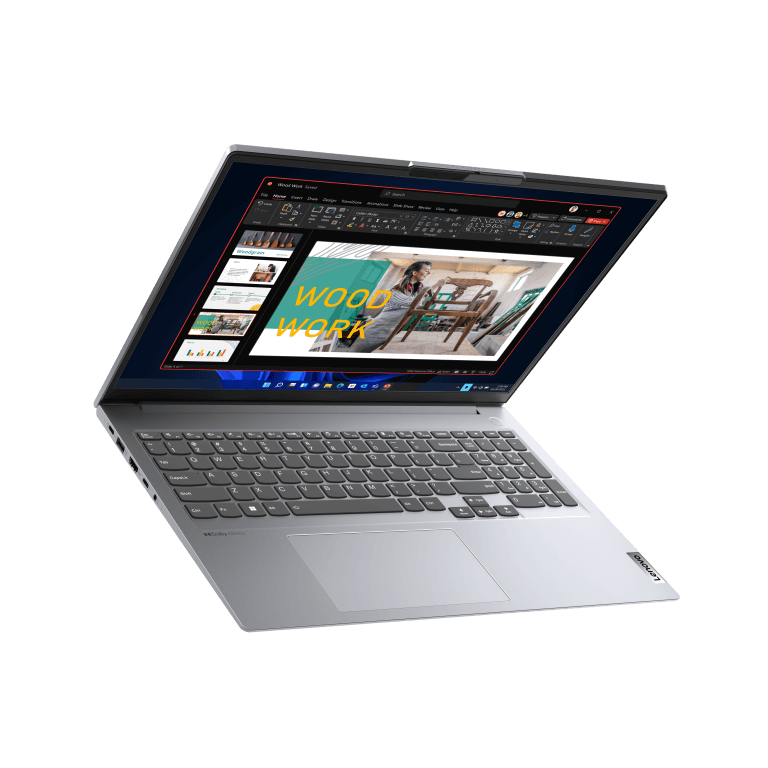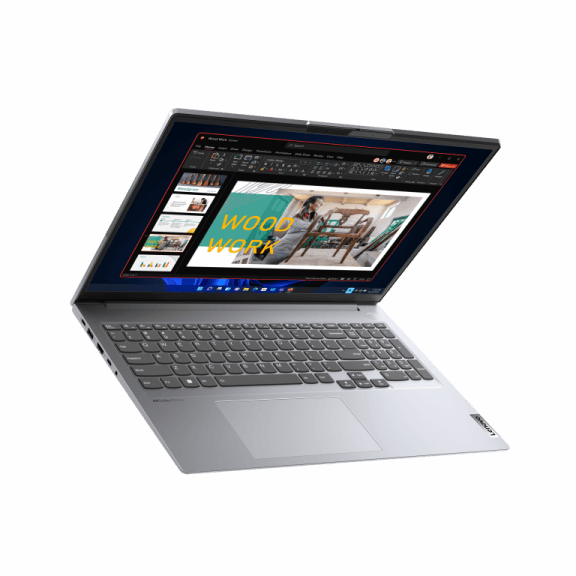 ThinkCentre neo 70t, neo 50s, & 30a 24
Lenovo also updated its desktops and All-in-One (AIO) ThinkCentre lineup as well this year with a few minimalistic tweaks to its towers and an improved webcam experience.
ThinkCentre neo 70t is a tower model designed to meet the needs of high-performance content creators, developers and anyone who works with complex workloads. It features up to 128GB DDR5 memory, up to an NVIDIA® GeForce RTXTM 3060 Ti GPU, giving it the benefit of the NVIDIA Studio platform, and 2TB HDD / 1TB SSD storage to perform multiple tasks without disruptions. Taking collaboration to the next level is easier than ever with the Smart Cable, which instantly connects two computing devices while simultaneously operating them within one screen. Using neo 70t's Smart Storage feature, it is easy to automatically backup data securely and access it from multiple devices.

ThinkCentre neo 50s is a small form factor desktop designed to provide performance and space savings in a 7.4- liter design. EPEAT Gold certified for energy efficiency and Intelligent Cooling Engine 5.0 ensures the desktop runswith optimal power consumption. TÜV-certified Ultra-Low Noise (ULN) and packaging made from ocean-bound plastic, as well as raw materials that are painting-free, promise quiet performance and environmental friendliness.

ThinkCentre neo 30a 24 is a collaborative all-in-one (AIO) desktop with a 23.8-inch FHD 16:9 WVA (Wide Viewing Angle) display, audio by Harman® and a retractable webcam. Focused on delivering a highly productive AIO and a smarter conferencing experience, neo 30a 24 includes AI Meeting Manager that offers Real time Translator, Voice to Text, Subtitles, Meeting Notes Editor and Amazon® Alexa® Voice Interaction10 for futuristic collaboration experience. Lenovo Smart Appearance enhances facial features and blurs the background for professional-grade video conferencing.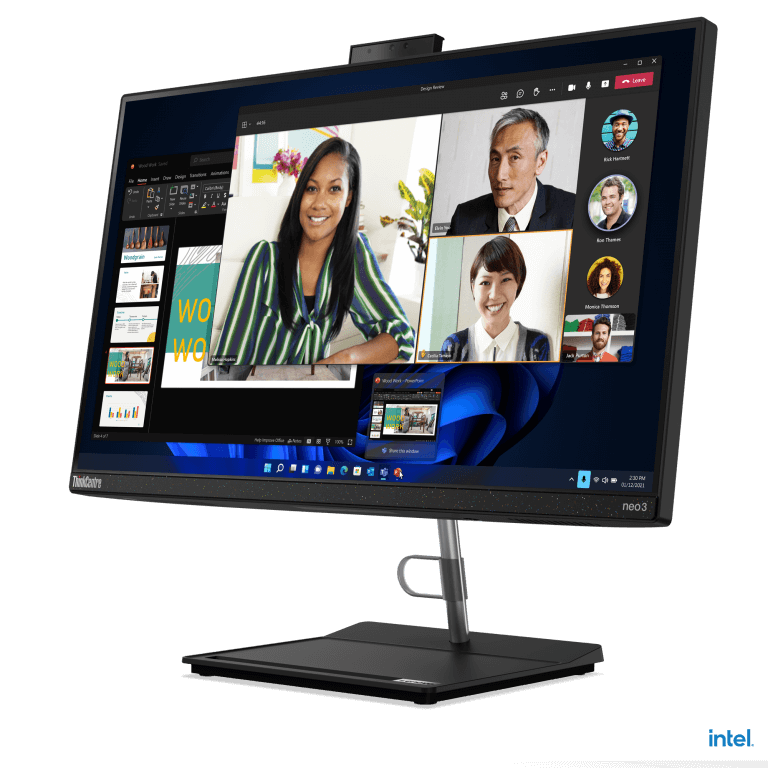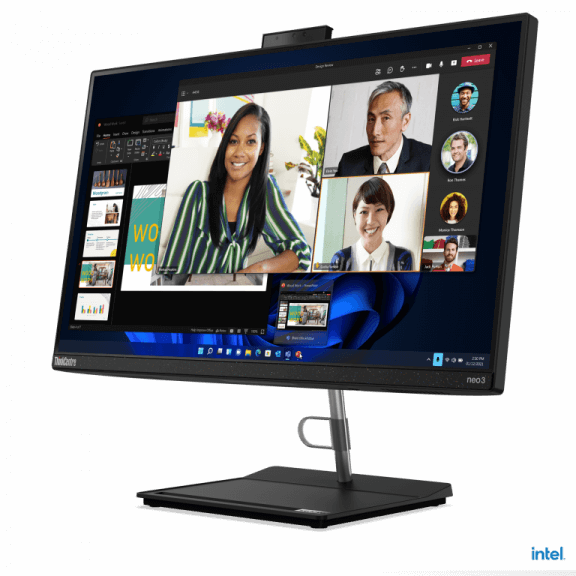 Pricing and Availability:
▪ ThinkBook Plus Gen 3 will be available from May 2022, with starting price of $1399.
▪ ThinkBook 13x Gen 2 will be available from April 2022, with starting price of $1099.
▪ ThinkBook Wireless Multi-Device Charging Mat available from April 2022, with starting price of $199.99
▪ ThinkBook 14 Gen 4+ i will be available from April 2022, with starting price of $839.
▪ ThinkBook 16 Gen 4+ i will be available from April 2022, with starting price of $859.
▪ ThinkCentre neo 70t will be available in selected markets from March 2022, contact Lenovo locally for pricing.
▪ ThinkCentre neo 50s will be available from March 2022, with starting price of $799.
▪ ThinkCentre neo 30a 24 will be available from March 2022, with starting price of $1069