ThinkPad fans were delivered a fresh new plate of drool-worthy device announcements during the company's CES showcase that includes an 11mm thin Ultrabook with a 3:2 aspect ratio, a new 12.3 inch detachable, and a 5G option for its X1 lineup.
ThinkPad X12 Detachable
The ThinkPad X12 Detachable marks the first time in almost four years that Lenovo has offered a commercially viable 2-in-1 in the US. In mid-2020, Lenovo introduced the Yoga Duet 7i which was its first 2-in-1 offering since the Miix 720 in late 2017 which was destined for international markets. Recently, Lenovo began to quietly sell versions in the US, but are of limited supply at the moment.
However, with the ThinkPad X12 Detachable, Lenovo is bringing its 12.3 FHD 3:2 aspect ratio high-performance tablet PC to the US with support for Thunderbolt 4 and a USB-C Universal and Smart Docks. Customers can spec out the X12 with the latest Intel Core i7 vPro Quad-Core processor, Intel Iris X graphics, 16GB of memory, and 1TB of NVMes storage. Once again, Lenovo will be providing a keyboard and pen in the box with support for both Windows Hello via an IR camera or fingerprint reader on the detachable keyboard.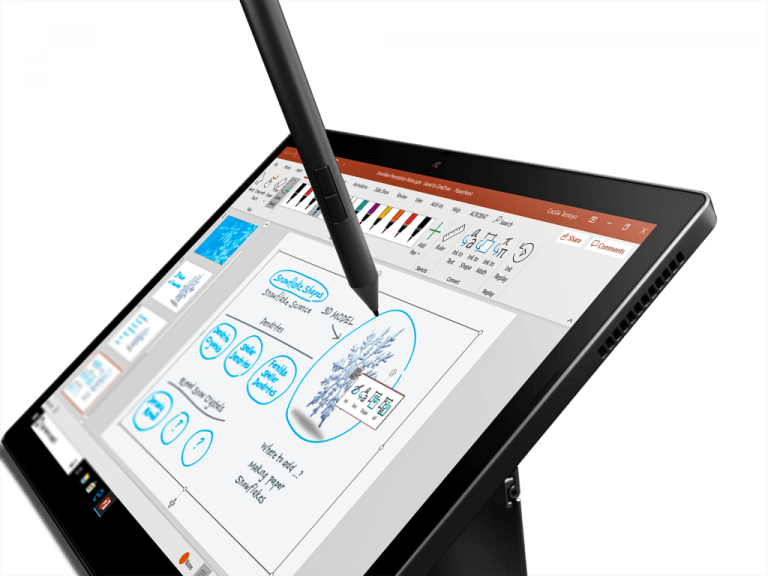 Unlike its potentially biggest competitor the Surface Pro, the ThinkPad will our I/O Microsoft's offering with support for a Thunderbolt 4 and USB-C 3.2 with room for a NanoSim and audio jack/mic combo.
ThinkPad X1 Titanium Yoga
Unsurprisingly, Lenovo's Titanium Yoga appears to be the headline-grabber of the company's CES 2021 rollout because it not only introduces the much needed 3:2 display aspect ratio many Windows users have long waited for, but it's an impossibly thin device. Coming in at just over 11mm thin, the Titanium Yoga still brings all of the best features of an Ultrabook despite its reduced footprint such as a terabyte of storage, 16GB of memory, the best that Intel is offering with its 11th generation chip and so on. Stand out features on the Titanium Yoga includes its 2K display that can push out 450 nits of brightness and support for Dolby Vision and 100% sRGB as well as making use of four far-field microphones for better conferencing audio.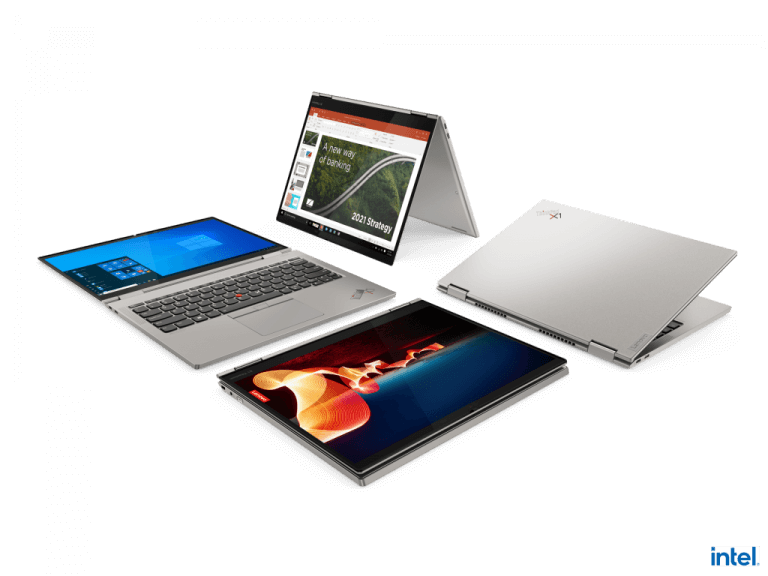 ThinkPad X1 Carbon & Yoga
Lenovo also updated its X1 Carbon to its 9th Generation as well as its X1 Yoga to its 6th Generation. Updates for the two devices include 11th gen Intel chips and Intel Iris X graphics.
Buyers can configure either device with up to FHD panels with 500nits of brightness and 100% sRGB with touch as well as 32GB of memory and 2TB PCIe storage. Interestingly enough both the X1 Carbon and X1 Yoga come with a Type C 64W charger to power the device for up to 16 hours of battery life with support for quick charge technology. The only real differences to the devices come into play with the weight and the Yoga being the slightly heftier one of the bunch at 3lbs over the Cabron at 2.49lbs. The other difference is in the device build where the Yoga makes use of its more flexible design construction as indicated by its title.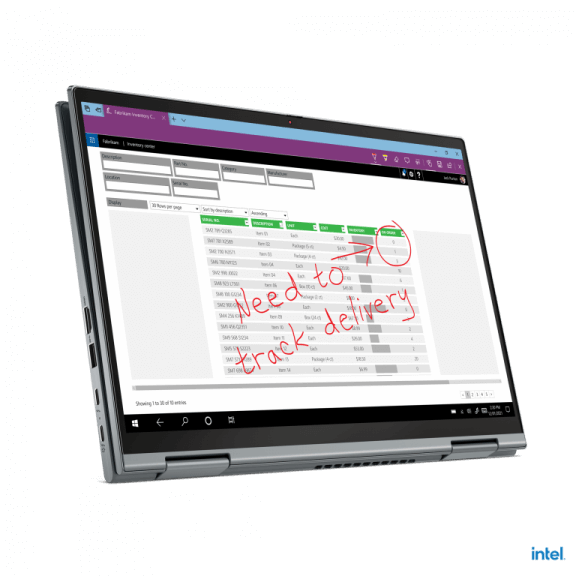 Lastly, is the big news that both X1's will finally sport 16:10 displays that bring them on par to MacBooks in screen real estate management and widely preferred by users who consume long scrolling content over the standard 16:9 widescreen video tailored experiences.
U.S. Pricing and Availability10
ThinkPad X1 Titanium Yoga will available to order starting January 2021, with prices starting at $1899.
ThinkPad X1 Carbon will be available starting February 2021. Prices are expected to start from $1429.
ThinkPad X1 Yoga will be available starting February 2021. Prices are expected to start from $1569.
ThinkPad X12 Detachable will be available starting January 2021. Prices are expected to start at $1149.
ThinkPad Docking solutions availability and pricing will be available later.