Over the weekend Lenovo unveiled its ThinkReality A3 headset via virtual briefing for the Consumer Electronics Showcase. The A3 is one of the best-looking 3D visualizations Augmented Reality headsets to hit deployment for commercial training and usage in a while, arguably one-upping even Microsoft's HoloLens 2 refinements from two-years ago. Unfortunately, the A3 is a tethered PC experience but could work with select Motorola smartphones via USB-C cable.
The A3's look like oversize sunglasses powered by Qualcomm's Snapdragon XR1 chipset that, on paper, can deliver stereoscopic 1080p visuals and comes in two variations that include a PC Edition for Virtual Monitors as well as an Industrial Edition for Enhanced Decision Making in Complex Environments.
The first edition is the more traditional of the two offerings with a tethered laptop or mobile workstation experience intended to power multiple, large virtual monitors in their field of view. According to Lenovo, its virtual monitors are optimized and compatible with its own ThinkPad lineups and support both Intel and AMD Ryzen processors.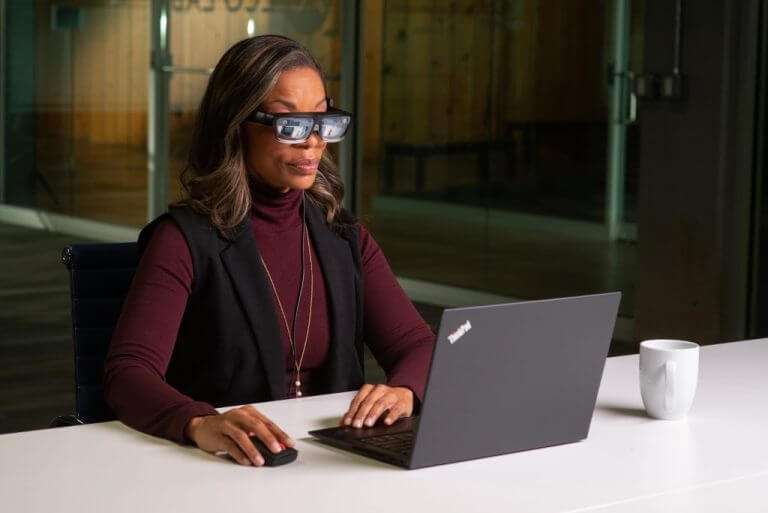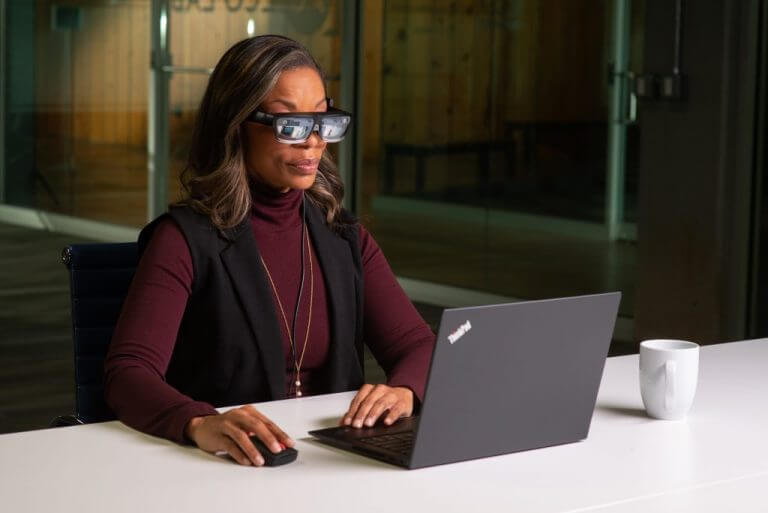 While the first offering is geared towards investment bankers, architects, and engineers, the Industrial Edition is aimed squarely at people in the field. The ThinkReality A3 with support for tethering to Motorola smartphones for a greater handsfree AR experience. Warehouse workers, lab workers, remote assistance, guided workflows, and construction workers could make use of this version of the A3 soon.
Binding the whole experience together is ThinkReality Ecosystem of AR/VR Solutions.
Lenovo's ThinkReality platform is helping accelerate the adoption of the next generation of wearable computing — offering smarter technology to enable smarter workers. With the growing ThinkReality cloud-agnostic ecosystem of
hardware and software solutions, enterprises have more choices in building and deploying mixed reality technologies to improve business. Lenovo AR devices include the ThinkReality A3 smart glasses and A6 headset. The ThinkReality A6 features a full-featured sensor array, expandable memory, 1080p resolution waveguide optics, and a removable battery for extended use of the head-mounted display.
The Lenovo ThinkReality A3 smart glasses will be available in select markets worldwide starting mid-2021. Designed for the enterprise market there's no consumer price point.