Microsoft hasn't had a direct presence at CES since 2012, but if you're a fan of the company, there was still plenty of action from CES 2020 that's noteworthy. From Windows 10X being spotted on the ThinkPad X1, new innovative laptops, and dual-screen concepts, here's a recap of all the most exciting CES 2020 news.  Oh, and there's also the not-news, too, which includes AMD's blunder over the Xbox Series X mockup.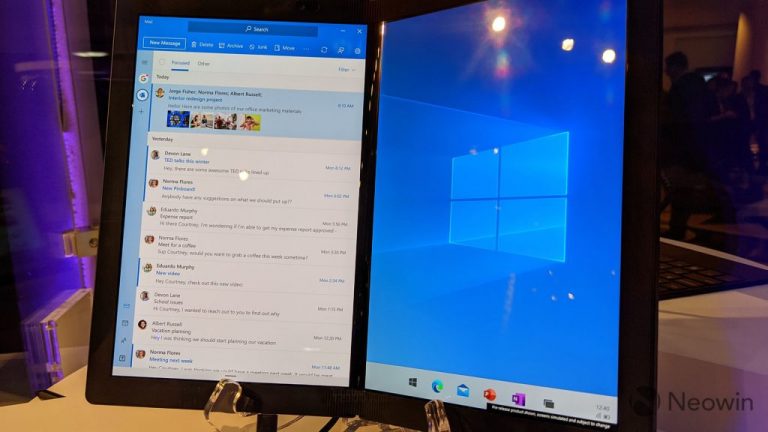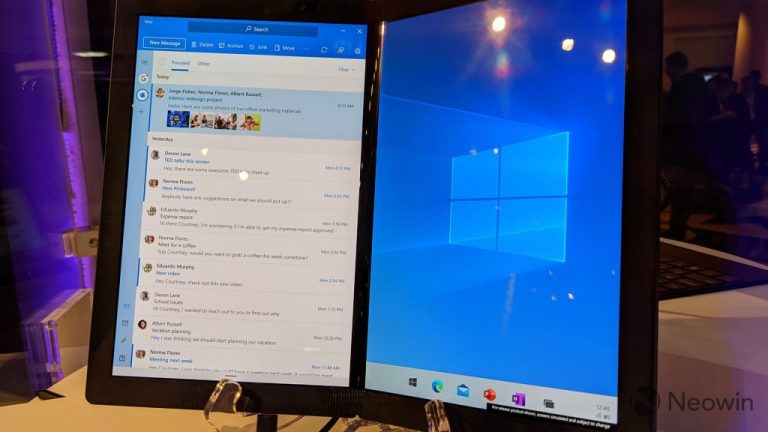 For Microsoft fans, the biggest indirect news out of CES 2020 is related to Windows 10X. Lenovo will be releasing the ThinkPad X1 Fold later this year, which is it's first foldable PC. This new ThinkPad device (which most CES attendees were hands-on with) will be sold as running Windows 10 Pro, but Rich Woods from Neowin spotted a version running Windows 10X.
Microsoft has remained quiet about the new operating system, but thanks to his hands-on time, we saw Windows 10X in the wild. A simplified Action Center and Settings App were just two things that were revealed about WIndows 10X from this device. Neowin's photos also showed that the version of Windows 10X on the ThinkPad X1 is custom-designed for foldable screens. It's also important to note that this version of Windows 10X on the ThinkPad X1 didn't support floating windows, though Windows Central's Zac Bowden says that windowed apps are coming.
Dual-screen concepts
With the reveal of the Surface Neo, Microsoft made it clear that (it hopes, anyway) dual-screen and foldable computers will be the future of computing. At CES 2020, that future partly came to life. As promised, many of Microsoft's partners showcased conceptual dual-screen PCs.
We were able to go hands-on with Dell's dual-screen concept PC dubbed the Duet, and the Dell concept foldable dubbed the Ori. Lenovo also showcased the ThinkPad X1 Fold, which is a foldable you'll be able to purchase later this year for $2,500. Even Intel got in on the action and revealed a concept device it calls the Horseshoe Bend Concept. Intel's device is the most interesting of the bunch, as it sports a 17-inch foldable OLED screen, the first of this size.
New Windows 10 devices
While Microsoft holds its own events for its Surface hardware, Microsoft's partners like Dell, HP, and Lenovo, often use CES as the chance to reveal their newest Windows 10 devices. As usual, they delivered big.
At CES 2020, Dell took the wraps off a revamped XPS 13 laptop. It sports a near bezel-less screen thanks to a "4-sided Infinity Edge Display." We went hands-on with it and were very impressed. Alongside that, Dell also revealed an updated version of Dell Mobile Connect software. We tried it out and thought it was better than Microsoft's Your Phone solution in Windows 10.
We also saw new laptops from Lenovo, too. That company updated its Think lineup for the new decade and unveiled new gaming laptops. eGPUs, monitors, and accessories. Of course, there are new ThinkPads from Lenovo as well, and the world's first consumer-facing 5G PC, the Flex 5G.
We'll also include Samsung and HP here too. Samsung revealed the new Galaxy Book Flex Alpha, an affordable 2-in-1 with a 13.3-inch QLED display. HP, meanwhile, showcased an updated version of the Spectre x360 15, a new Dragonfly laptop, and a new All-in-One PC with GTX 2060 graphics and a desktop-class processor.
Finally, Acer showcased a new Swift 3 laptop with both Intel's 10th Generation and AMD's Ryzen 4000 mobile processors. That's then followed by ASUS, which revealed the dual-screen Zenbook Duo, new desktops, and refreshed VivoBook and Vivibook S series models.
Windows 10 PCs are nothing without Intel or AMD inside, and that's why at CES 2020 the two leading chipset makers revealed their latest innovations. Intel showcased it's "Tiger Lake" mobile CPU architecture which will come in new laptops this year. The company also talked about Project Athena, which are lightweight 2-in-1s and laptops, and said there are 25 new designs coming this year. There even was a tease of Intel's desktop graphics card, the DG1.
AMD meanwhile took big shots at Intel at CES 2020. That company revealed it's new Ryzen 4000 series mobile processors. These are built on the Zen 2 core architecture and the 7nm process. AMD says its new processors can be up to 18% faster than Intel's.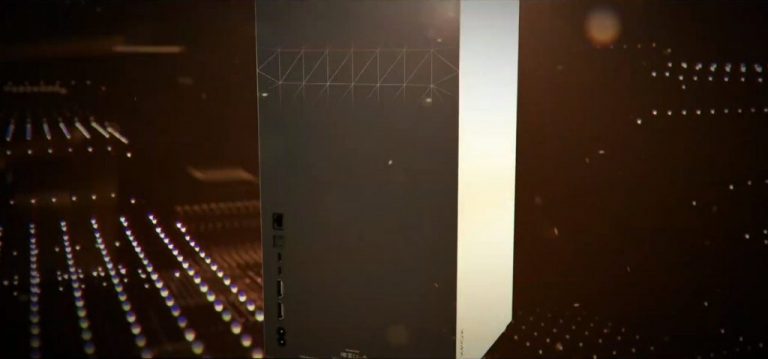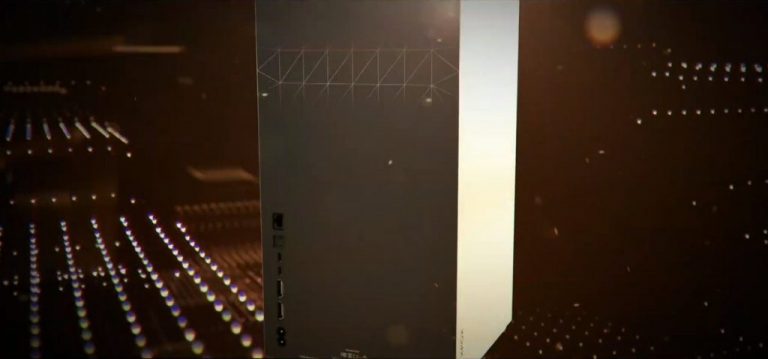 During it's CES 2020 Press conference, AMD revealed what many thought to be the ports on the Xbox Series X. A video briefly showed 2 HDMI ports, 2 USB-C ports, an audio port and Ethernet jack on the Xbox Series X. But, it turns out this wasn't true. Microsoft was quick to point out that the imagery used in the AMD video wasn't sourced from Microsoft and doesn't show the design of the console. The image was rather taken from TurboSquid.com.
Since then, though, a little bit more information has surfaced on the ports. Brad Sams over at Thurrott.com revealed what he thinks is the right I/O setup for the Xbox One Series X. Citing insiders, he believes that the rear ports include two USB-A SuperSpeed ports, ethernet, a single HDMI port, optical audio, and a power connection.
Other CES news
Since CES is a week-long show, there's plenty of other news too. Elgato announced a new 4K60 S+ standalone 4K HDR capture card for streamers. Dell also showcased an Alienware Concept UFO prototype which is a gaming PC that looks like a Nintendo Switch blended with a Windows 10 tablet. CES 2020 was plenty exciting, and we can't wait to see these new products hit the streets.