Cameyo has been working on ways to run apps anywhere since 2018.  In the past year, they have delivered services to run Virtual Apps on ChromeOS, Windows, and Linux.  LG Business Solutions and Cameyo have partnered to give companies a device bundle to offer access to Windows apps on LG-certified ChromeOS Flex devices.  Each LG and Cameyo bundle for ChromeOS includes an LG ChromeOS Flex certified device, the Cameyo virtual App Delivery license for one year, and one Chrome Enterprise Upgrade annual license.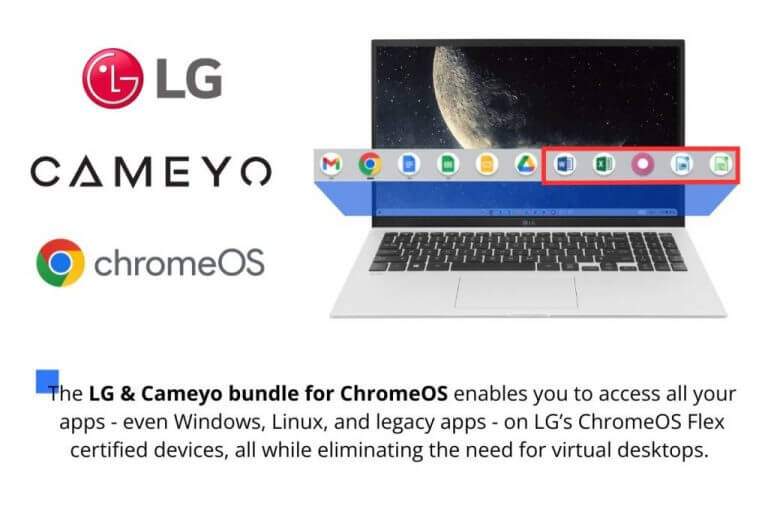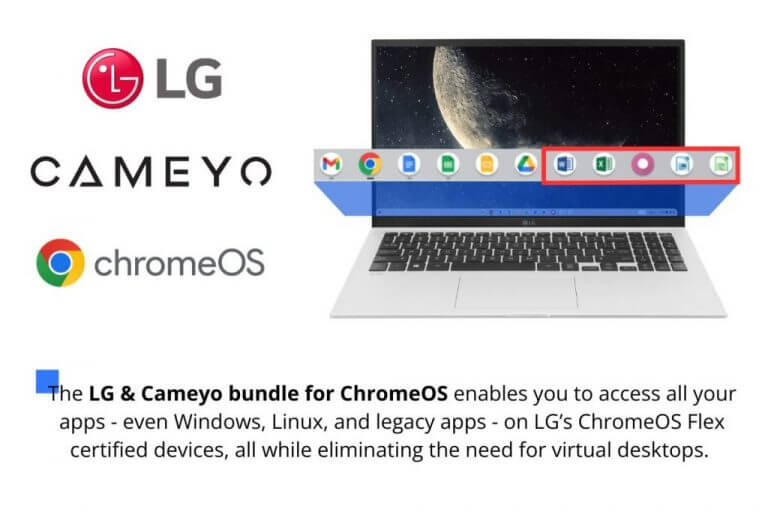 "With more businesses moving to ChromeOS to take advantage of the security,
manageability, and cost benefits, it's imperative they ensure it's a smooth transition for
their end users to avoid dips in productivity," said Stephen K. Hu, Senior Director of IT
Business Development at LG Business Solutions USA."
This bundle allows LG to provide a completely managed solution that enables businesses to adopt managed ChromeOS Fliex devices and provide seamless access to their apps.  The LG and Cemeyo bundle for ChromeOS is available today through select resellers.  The devices that are eligible for the bundle include:
● LG 14ZT980 Mobile Thin Client
● LG 15ZT90P Mobile Thin Client
● LG 16UT70Q-G Mobile Thin Client
● LG CL600N-6N
● LG 24CN670NK6N
● LG 24CN650N
● LG 34CN650N
To learn more visit the Cameyo and LG bundle page.