Microsoft essentially killed off the Surface Book Lineup when it released the Surface Laptop Studio, but Apple could be working on a similar product, or at least, an iPad accessory that is like it. Indeed, spotted by Patently Apple, was a recent patent for a new hinged keyboard iPad accessory.
The patent is quite interesting in its details, but for Surface fans, it should feel quite familiar. You can see an iPad being docked to a keyboard base in different modes of use. One with the screen facing forward, another with the screen facing back, and a third with it folded over like a tablet. This is almost exactly like the Surface Book, though it seems as though the accessory is magnetic and also electric, with a "coupling mechanism" holding the iPad in place or providing power. Here's what it looks like in one of the drawings.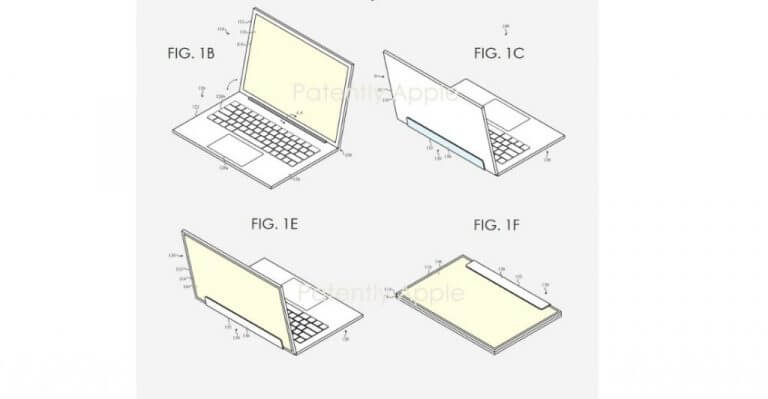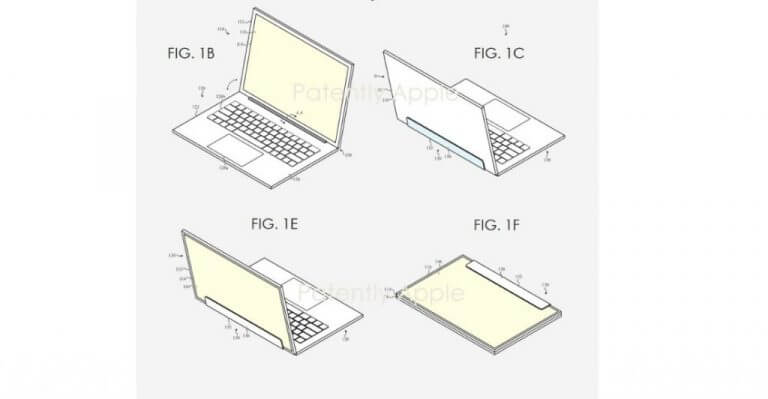 There's even the chance that this iPad accessory could hold the Apple Pencil in the hinge, and even more crazily, trigger iPadOS to adapt to a more Mac-OS-like experience. That's because subsequent drawings in the parent show off what looks like to be a MacOS Menu bar, as well as Mac-like Windows, sans the usual Sidecar menu.
Other drawings in the patent go as far as to show two iPads hooking up to each other, along a hinge. This is an interesting Apple patent, but it is important to note that not all patents end up becoming an actual product. Apple might as well just be playing with the idea in some concepts somewhere, or just playing games with Microsoft.
Pointed out by our friends at Windows Central, together with partners, Microsoft already invited this same tech with the Chuwi Hi13 tablet from 2017, outside of the Surface Book lineup. What do you make of Apple's patent? Let us know your thoughts in the comments below.