Windows 10 version 20H2 is on its way to becoming the most popular version of the OS
according to AdDuplex
. 40.1% of the 70,000 PCs surveyed by the ad network were running Windows 10 version 20H2 in April, which represents a 10% points progression in a month.
The older Windows 10 version 2004 remains slightly ahead with a 40.6% market share in April, but the version 20H2 should easily become #1 next month when the upcoming version 21H1 should also be out. 11.1% of the surveyed PCs were still running the version 1909 of Windows 10 this month, and older releases all have a single-digit market share.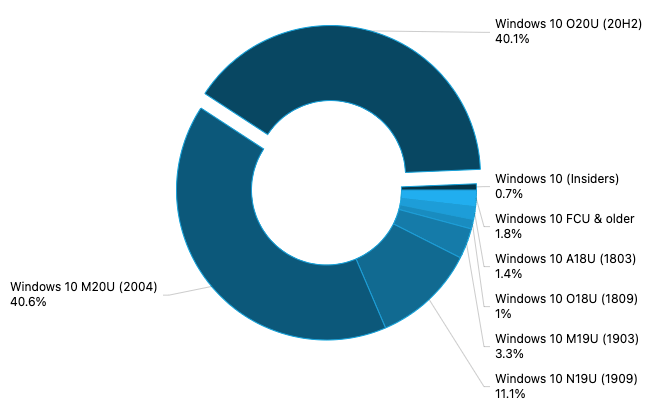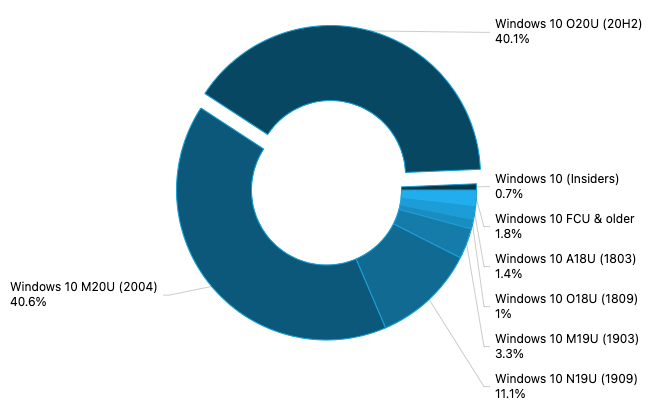 As always, keep in mind that AdDuplex's data is based on PCs running the company's ads, so it's not a perfect picture of the Windows 10 ecosystem that now includes over 1 billion devices. Still, AdDuplex's monthly surveys are better than nothing in the absence of monthly detailed stats from Microsoft.
Are you already running Windows 10 version 20H2 on your PC, or are you running an older or newer version of the OS? Let us know in the comments below.