The Windows 10 October 2018 Update is still lagging in second place as per this month's report from AdDuplex, which puts it to approximately 31.3 percent marketshare based on the hundred thousand PCs surveyed. This a very slight bump from last month's results of 29.3 percent marketshare, so it's clear the update hasn't made its way to many PCs just yet.
As far as the May 2019 Update goes, the rollout seems to continue to be limited to a very small batch of users, which account for 1.4 percent of all Windows 10 devices. Microsoft is continuing to be very vigilant with regards to its upgrade process, that way it can limit the number of serious issues that might come out to as few as possible.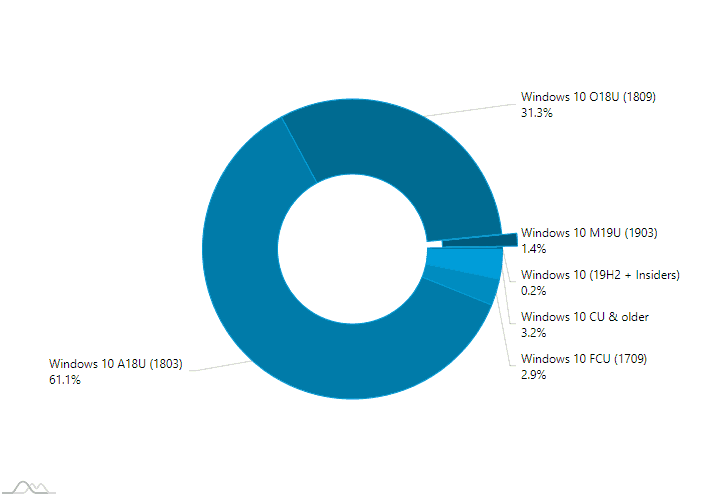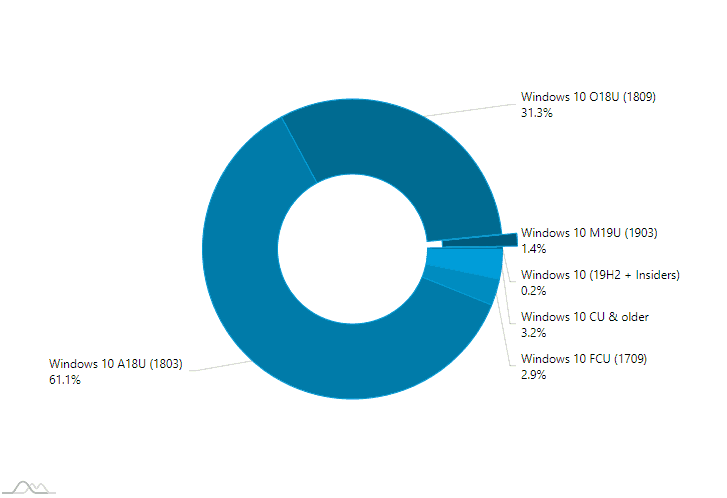 Meanwhile, the Autumn 2018 Update still takes a major lead at more than 61 percent cut out of the Windows 10 devices surveyed. This version of the operating system is already more than a year old, and will only continue receiving service updates until November 12 as per the company's usual 18-month life cycle of its semiannual upgrades.
Keep in mind that these are still rough estimates. There are currently more than 800 million Windows 10 devices worldwide, so AdDuplex was only able to survey a very small fraction of these users which happened to be using its services. Still, their numbers still provide at least some insight as to Microsoft's cautiousness over its updates system, which continues to be a painstakingly slow process.