We already saw many of Microsoft's OEM partners introduce new PCs at the Computex annual trade show this week, and it's clear this year that the traditional clamshell form-factor is about to evolve. Some manufacturers like HP are experimenting with new materials such as wood, but we've also seen Asus introducing several new laptops with secondary screens above or below the keyboard.
Microsoft didn't announce new PC hardware this week, but the company shared its commitment to build a "modern OS" for the PCs of tomorrow. Nick Parker, Corporate Vice President, Consumer and Device Sales at Microsoft described this new modern OS in a blog post that never explicitly mentions Windows.
"These new modern PCs and innovative devices the ecosystem will continue to build and bring to market in the future require a modern operating system, explained Parker. "An OS  that provides a set of enablers that deliver the foundational experiences customers expect from their devices, and includes a set of delighters that deliver innovative human centric experiences."
Parker went on to emphasize the main "enablers" that this modern OS should include:
Seamless updates that are all done in the background, without interrupting users' workflows.
Security by default to keep users protected against malicious attacks
Always-on connectivity, with built-in support for LTE and 5G networks
Sustained performance over time
Cloud-connected experiences powered by AI to help users be more productive throughout the day
Support for multiple input methods (pen, voice, touch, gaze) and form factors.
"These enablers and delighters underpin our vision for a Modern OS, they will provide the foundational elements for an evolution of the PC ecosystem and enable partners  to deliver the more human-centric experiences of tomorrow. Microsoft is investing to enable these modern OS experiences, and to deliver new ones that take advantage of silicon advancements, powerful PCs, the cloud and power of AI," explained Parker.
Again, the exec never mentioned Windows once in his "modern OS" talk, but it's clear that some features he described such as seamless updates are clearly not a reality in Windows 10 yet. Actually, seamless updates, security by default, and sustained performance over time are probably three killer features already found in Chromebooks. For those unfamiliar, Chrome OS gets new updates every six weeks just like Google's Chrome web browser, and it's a lightweight OS designed to stay fast and secure.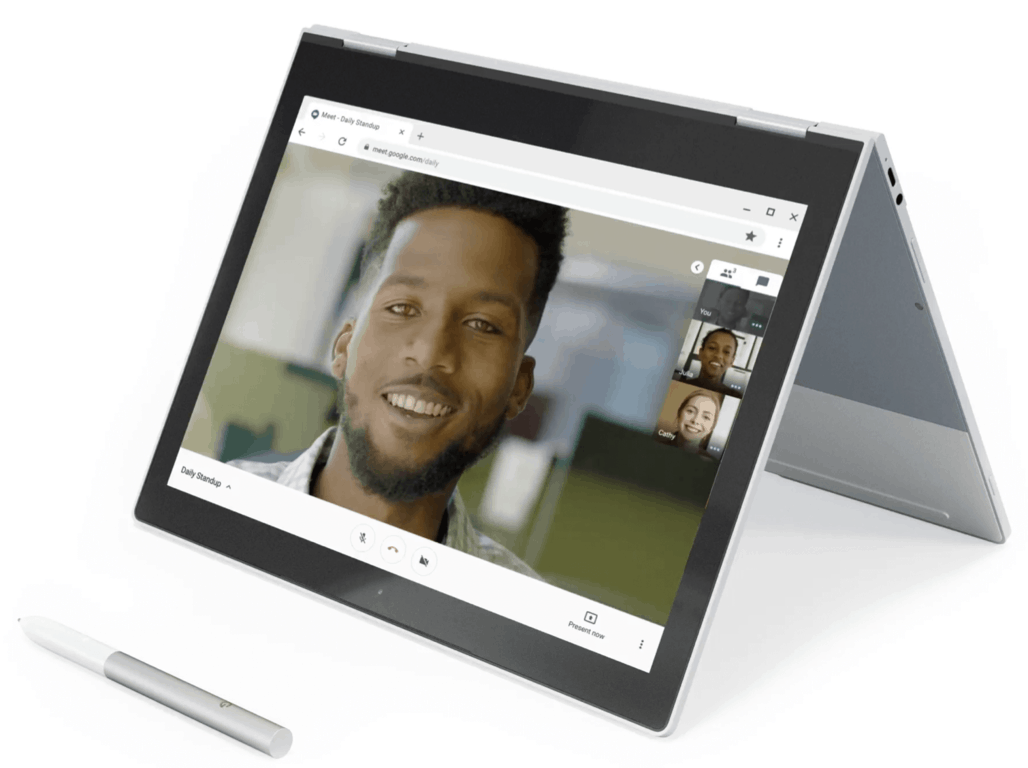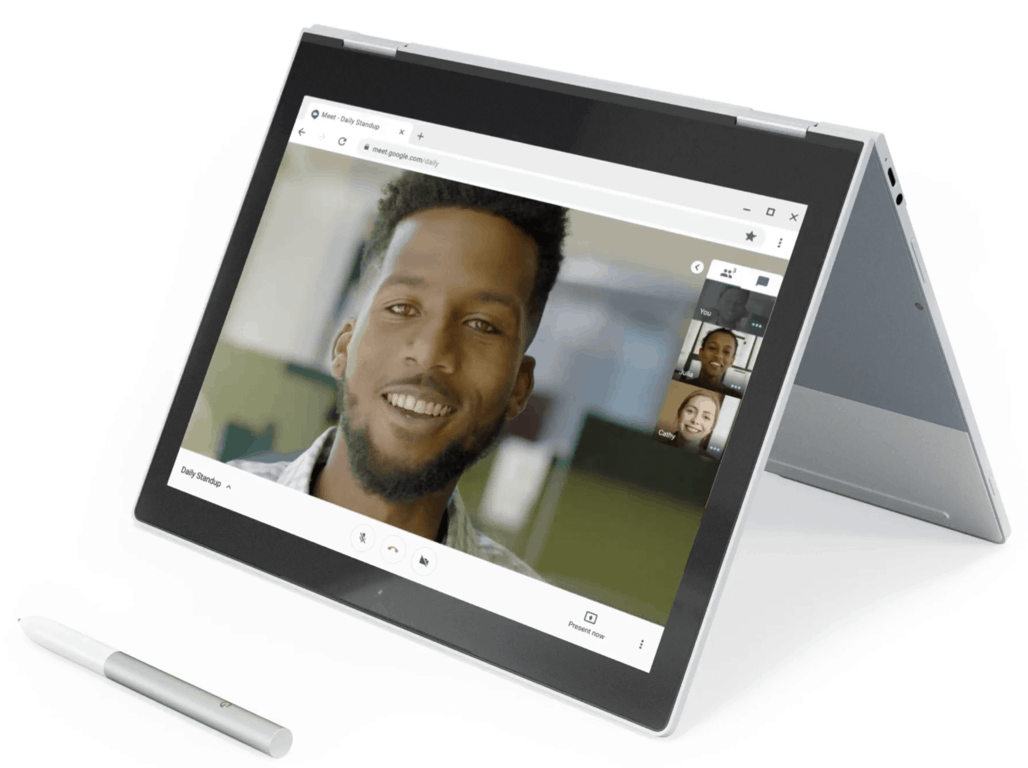 It's easy to assume that Parker's "modern OS" is actually Windows Lite, a new OS that Microsoft is rumored to be developing for Chromebook-like devices and new form factors. Microsoft has yet to acknowledge the existence of Windows Lite, but Parker's blog post made it pretty clear that Windows 10, even with a bi-annual release cycle, isn't evolving fast enough. Even Windows 10 on ARM, a necessary step to free PC OEMs from their Intel and AMD dependency, remains overburdened by too many legacy components that most Windows users probably don't need anymore.
As Microsoft has just started rolling out the Windows 10 May 2019 Update, we're still wondering why the company didn't discuss its "modern OS" plans at its Build developer conference earlier this month. According to recent reports, the software giant may not officially announce Windows Lite until 2020, but all this recent "modern OS" talk suggests that the company may finally be getting ready to share more soon.