For the past four years, Halo developer 343 Industries has teamed up with the nonprofit Limbitless Solutions to create free custom prosthetics for children with limb loss. Among the creations born from this partnership are prosthetic sleeves modeled after the armor of Master Chief and the Arbiter.
Now, 343 has announced a couple of new additions to the line of offerings from Limbitless Solutions. These new 3D-printed sleeves for those with limb differences are both inspired by the Halo universe. The first is based on Master Chief's armor from Halo Infinite.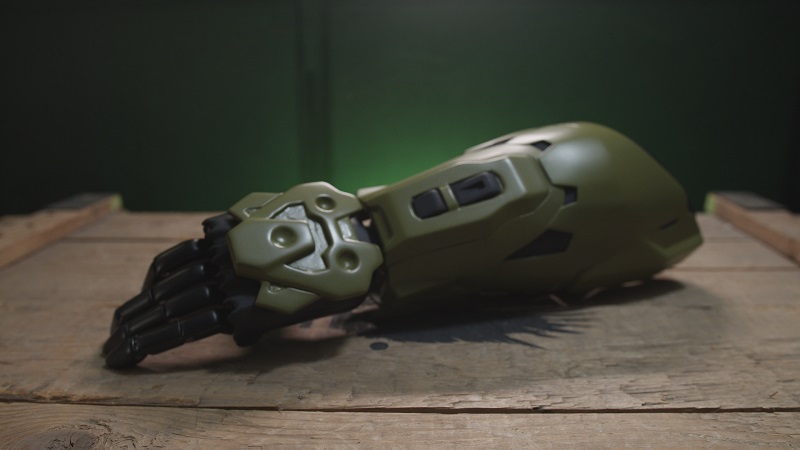 The second, known as "Kat," is based on the armor of the Spartan Catherine-B320 from Halo: Reach, who was one of the first major characters in the Halo universe to use a prosthetic limb.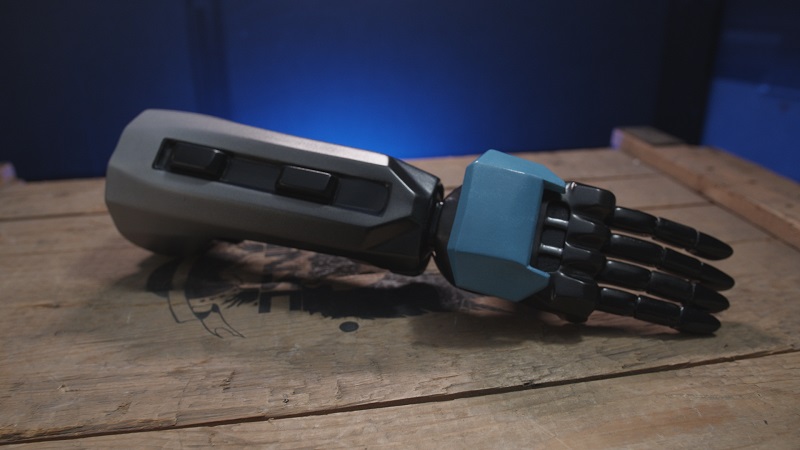 Once these prosthetic devices are built and fitted to their recipients, the "bionic kids," as they are referred to in the 343 blog, are then trained in their use through educational games, etc.  AS the blog states,
This approach to training allows Limbitless' bionic kids to enjoy learning how to use their new device and helps guarantee that their personal-made bionic limb and sleeve function in a manner tailored specifically to them. Leaning into their guiding principles as a nonprofit organization, Limbitless also ensures their prosthetics are given to their bionic kids at no cost through a combination of fundraising and brand awareness. 
Staff from Limbitless Solutions will be present at the Halo World Championship event in Seattle (October 20-23) with live demonstrations of the technology, and to share info about the organization and its mission. You can learn more about over at Limbitless-Solutions.org.
Featured image via Kotaku.