Mail, formerly Windows Mail, is the popular email client from Microsoft that comes installed on your Windows by default. Though not as popular as other email services like Outlook, Gmail, and so on, the app can hold its own despite its minimalist design.
In fact, one of the testaments of the Mail app, and part of the reason we'd suggested setting it up on your PC, is the simplicity and ease with which you can edit your contacts on it. In this article, we'll dive into step-by-step methods to look up and edit your Mail contacts on your PC. So let's get started.
How to look for and edit contacts on Mail app
Naturally, before you can edit any contact, you'll have to look or search for it. On Windows Mail, you can pull up any contact through the Switch to People option, located in the extreme left-hand column.
So, to get started, click on the Switch to People option (it has an icon that vaguely depicts a person). As soon as you do this, a dialog box titled People will pop up on your screen.
From this dialog box, you can not only add new emails to your account but also tweak them and make changes right then and there. For example, a new dialog box will open once you click on People. Click on Yes to go ahead.
Then, click on the plug sign to start adding new contacts. In the new dialog box, you can then drop in all the latest details into your Gmail account: a phone number, name, email address, and so on.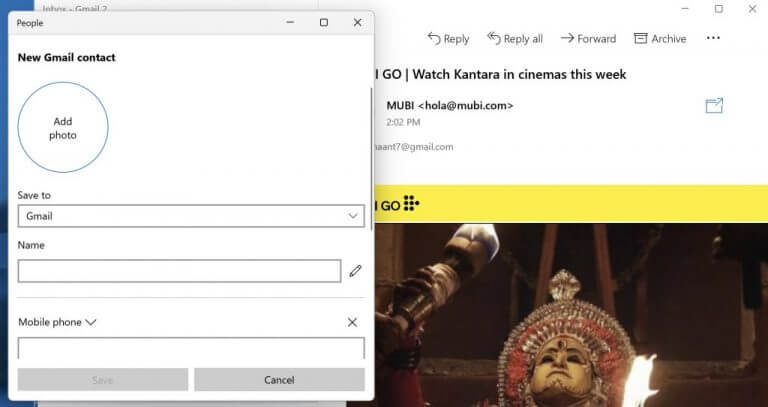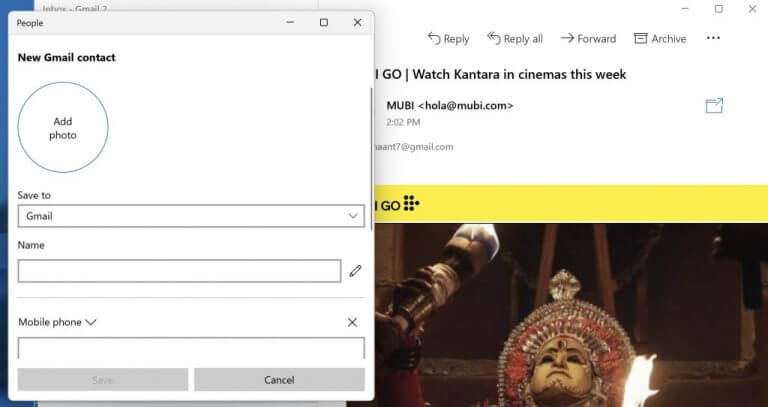 When you're done, click on Save.
Editing contacts on your Mail app
Making any tweaks to your contacts from your Mail app doesn't have to be too much of a hassle. Hopefully, our short guide helped you see how that's precisely the case. But this isn't the only thing to look out for in the Mail app. In fact, the Mail app comes packed with a host of features that make it a delight to use. So we'd recommend you check them all out.