In the realm of tech innovations, Windows 11 continues to raise the bar. One of its standout features, Copilot, took center stage with the September 2023 update and is set to evolve further with 23H2. If you've experienced Bing Chat, Windows 11 Copilot will feel familiar since it powers Microsoft's AI chatbot at its core. However, Copilot's real charm lies in its seamless integration with the Windows 11 operating system, surpassing what Bing Chat can achieve.
Here's the exciting part: you can replace Bing Chat in your Microsoft Edge Sidebar with Copilot. To achieve this, you need to set up Copilot integration with Microsoft Edge, enabling the browser to communicate with Copilot effortlessly. While this feature is incredibly useful, enabling it may not be immediately obvious. In this guide, we'll walk you through the steps to set up Copilot integration with Microsoft Edge and harness its full potential.
How to enable Windows 11 Copilot with Microsoft Edge
Let's dive into the steps to make your Windows 11 PC a hub of communication between Copilot and Microsoft Edge:
Open Copilot: Start by launching Copilot on your PC. You can do this by clicking on the Taskbar icon or using the Win + C keyboard shortcut.
Access Copilot Settings: Next, click on the three dots located along the top edge of the Copilot interface.
Navigate to Settings: Now, within the options, find and click on Settings.
Turn On Integration: Look for the "Let Copilot in Windows use Microsoft Edge content" option and toggle it on.
Once this integration is enabled, you'll have the power to issue commands to Copilot to interact with the content in your active Microsoft Edge tabs, mirroring the functionality of Bing Chat. For instance, you can instruct Copilot to summarize a web page, all within the Copilot interface instead of the Edge Sidebar.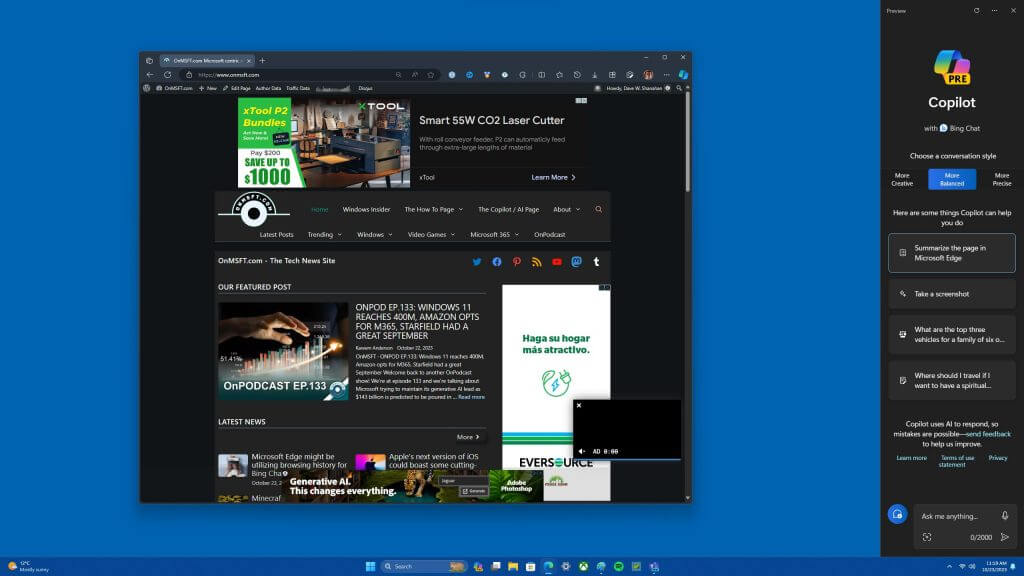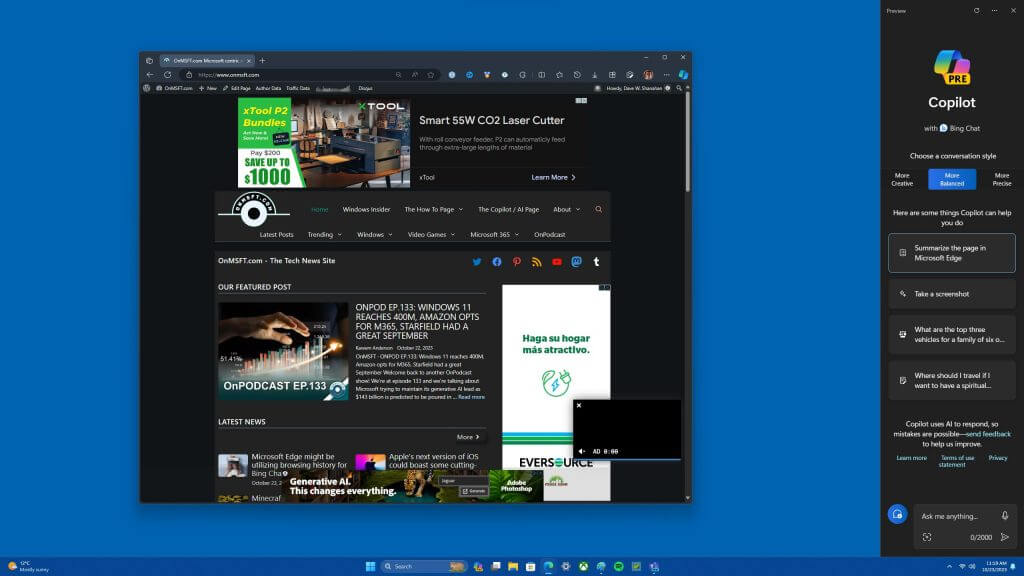 It's important to note that Windows 11 Copilot is still in its early stages and may have limitations at present. However, by enabling its integration with Microsoft Edge, you can enjoy a constant AI companion without intruding into your browser window.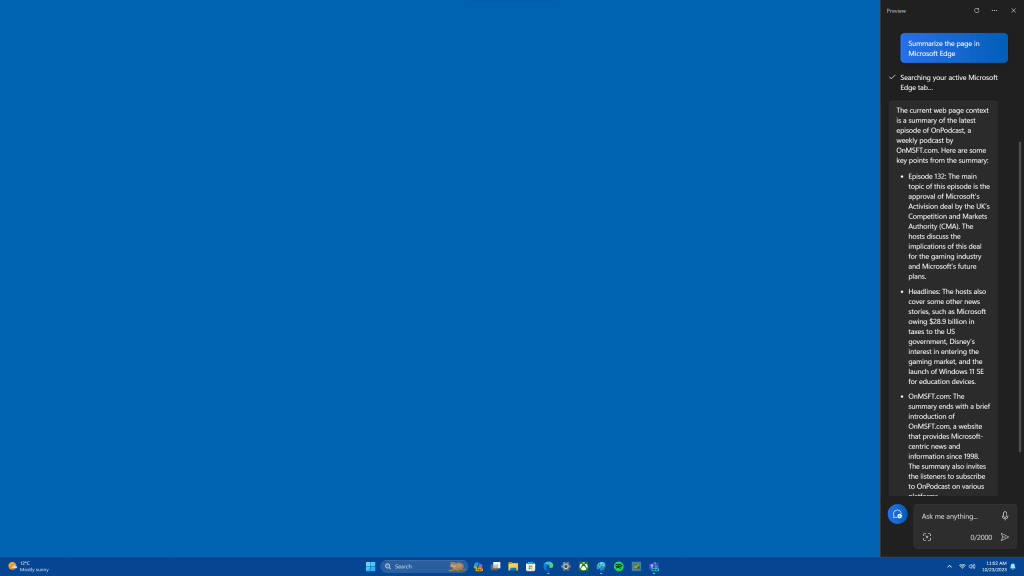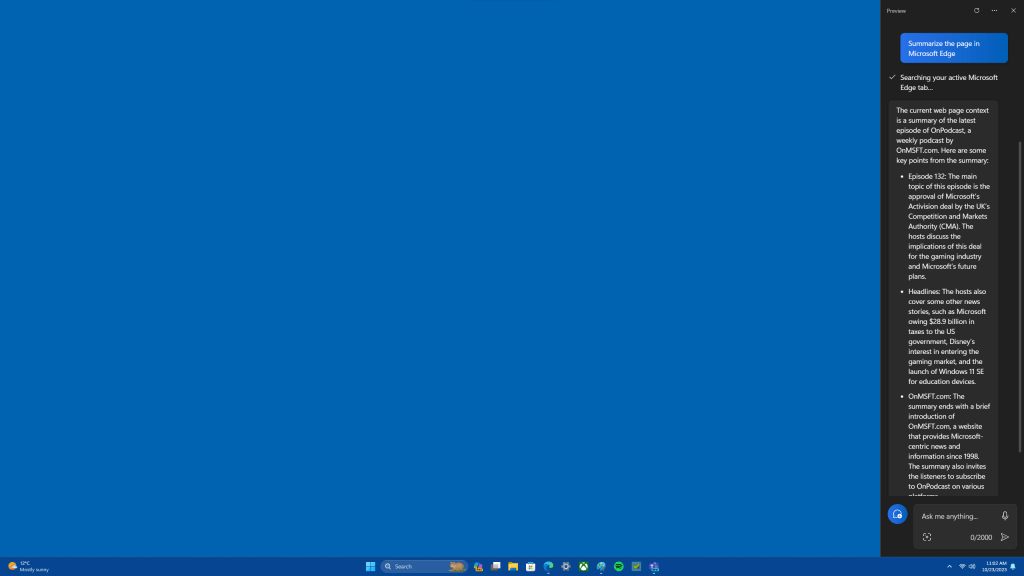 The integration of Windows 11 Copilot with Microsoft Edge offers a seamless and powerful AI tool, enabling you to unlock a plethora of possibilities. As Copilot in Windows 11 continues to evolve, it's only a matter of time before it becomes an indispensable part of your digital experience. So, make the most of this integration and elevate your Windows 11 Copilot experience to a whole new level.