Google Maps is a flagship program from Google that helps you move around unknown places. It is practically everywhere today, and if you use modern tech in any capacity, you probably use Google Maps.
By default, Maps is only available as a web service, meaning you can only access it through a browser. So what do you do to access on your Windows? Below, we present a few ways to easily access Google Maps on your Windows. Let's get started.
How to Use Google Maps on Windows Through Microsoft Edge
One of the easiest ways to go about this is through an in-built Microsoft tool you must already be familiar with: Microsoft Edge.
With the help of the Edge browser, you can easily install the web version of Google Maps as a desktop app. Here's how you can get started:
Launch the Edge browser and head to the Google Maps page.
Click on the three-dotted menu from the top-right corner and select Apps.
Now, select Install Google Maps. 
You will then get a new dialog box: click on Install to begin the installation of the new app.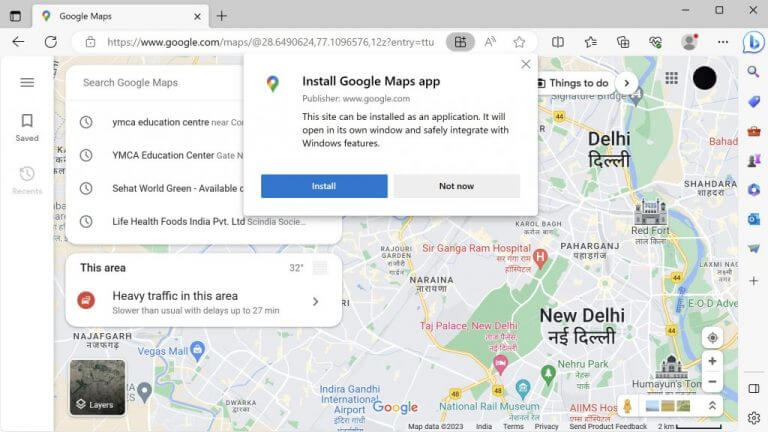 The new installation will get wrapped up in a few seconds, and the new window for your Maps app will be launched instantly. From there, you can select the Pin to taskbar, Pin to Start, Create Desktop shortcut, and Auto-start on device login options.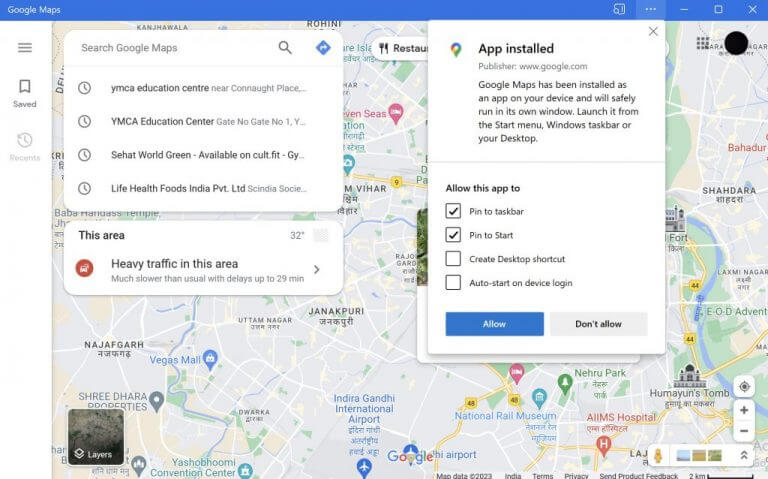 From here, you can easily use it to get around different places without much effort.
Using Google Maps on Windows Through Google Chrome
A lot more people use Google Chrome as their default browser, especially when compared to Edge. You can use the Chrome browser similarly and run it on your desktop as an app. 
To get started, follow the steps below:
Launch Google Chrome and head to the Google Maps website.
Again, click on the three-dots menu from the top-right corner.
Click on Install Google Maps….
Finally, click on Install.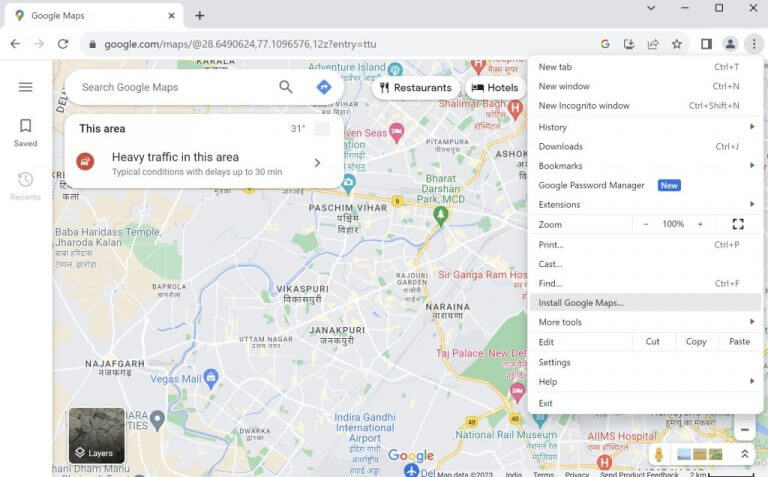 That's it—the Google Maps app will be installed in seconds. From here on, you can use the Maps app on your PC without any hassles.
Running Google Maps on Your Windows PC
While Google Maps is readily available as a web service, only some know how to use it as an app. The methods we have laid out above—using Chrome and Edge—will help you get the best out of Google Maps by running them like they are just another Windows app.