Outlook is a popular email application used by millions of people around the world. It offers a convenient way to manage emails, calendar events, and tasks in one place. However, sometimes the Outlook app may not work, and you may encounter some issues.
These issues range from the app not syncing properly to crashes and freezes. In this article, we will explore some common reasons for Outlook not working on Android and provide practical solutions to help you fix the issue. Whether you're experiencing problems with the app's functionality, connectivity, or synchronization, we've got you covered with our step-by-step guide. By following these troubleshooting tips, you can quickly get your Outlook app back up and running smoothly on your Android device.
Fix Outlook App Not Working on Android
1. Check Internet Connectivity
Outlook relies on your phone's internet connection to keep your email accounts in sync. When your phone's internet stop workings, the Outlook app will stop working along with it. You will not be able to send or receive emails on the Outlook app.
Check the internet by sending a message on your messaging app or simply opening a website like Google or Wikipedia. If your message is delivered or one of the websites is opening, then your internet is working without an issue and you can move to the next solution.
2. Restart the Phone
Restarting your phone is often a simple yet effective solution for fixing many common issues with Outlook and other mobile apps. When your phone is in use, it runs multiple background processes that can cause the system to become slow or unresponsive. Restarting the phone helps to clear out these processes, freeing up resources and improving performance.
Additionally, restarting the phone can help to resolve any temporary glitches or errors that may be causing the Outlook app to malfunction. By restarting your phone, you give it a fresh start and a chance to resolve any underlying issues that may be affecting the Outlook app's performance.
3. Force Close and Reopen Outlook
Sometimes the Outlook app on Android stops working and freezes due to internal reasons. You can force close and re-open the app to fix the problem.
1. Head to Outlook's settings through the App page. The shortcut to the settings may vary depending on the phone manufacturer.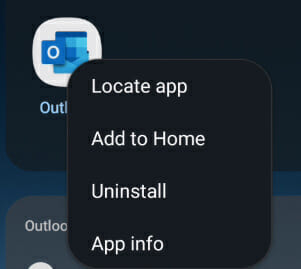 2. Scroll down or look at the bottom and click Force Stop to close the app.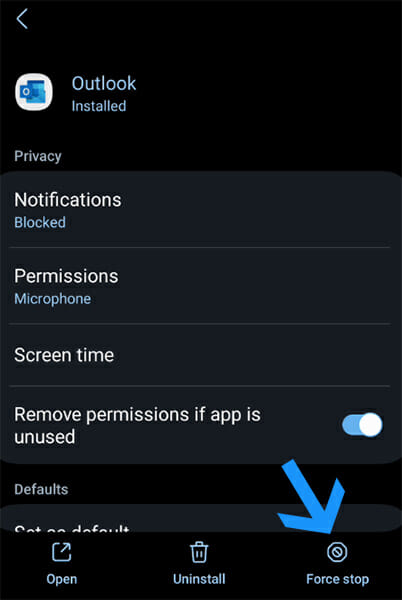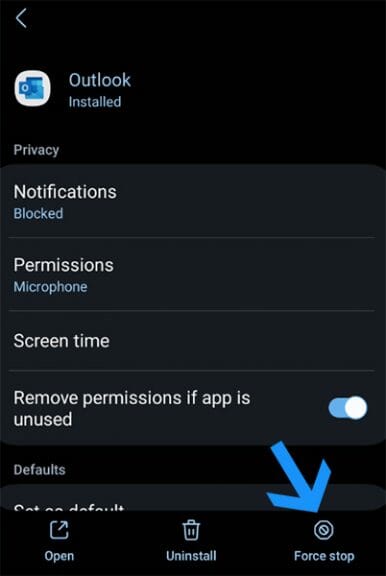 3. Tap Ok to confirm the action, and it will stop Outlook from even running in the background.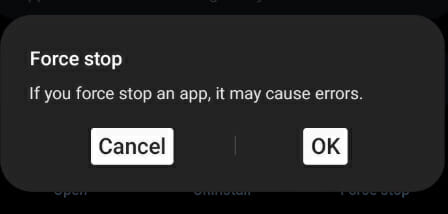 4. Now relaunch the Outlook app and it should start working without any problem.
4. Clear Cache Files To Fix Outlook
Clearing the app's cache on your phone can fix issues with the Outlook app. The cache stores temporary data, which can become outdated and cause performance issues. Clearing it forces the app to create new cache files, improving performance and fixing bugs. It's a good idea to periodically clear the cache to ensure smooth and efficient operation.
1. Head to App page of the Outlook app as we did earlier.
2. Scroll down and go to Storage.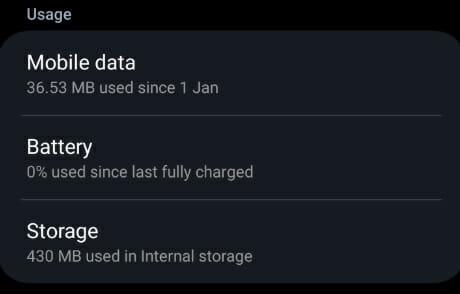 3. Tap Clear Cache to clear the cache files of the Outlook app from the phone.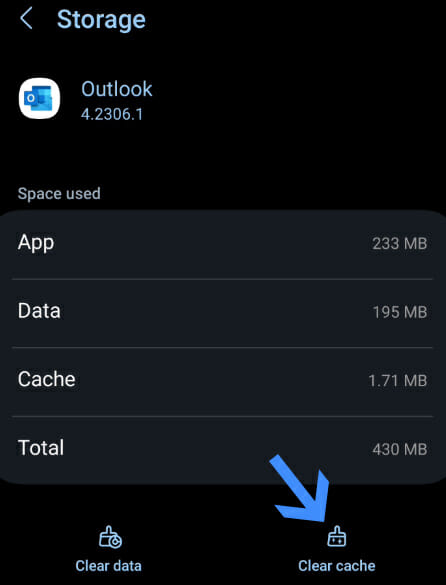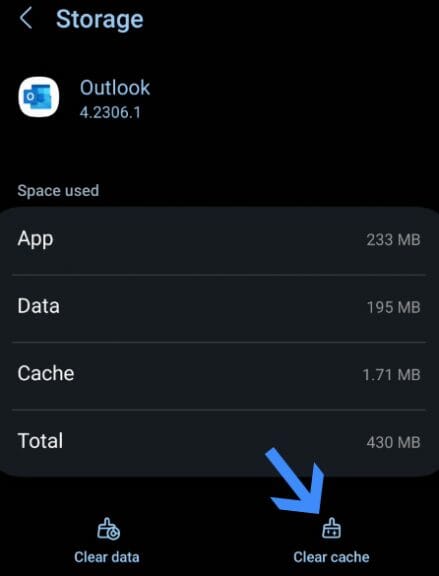 4. Then launch the Outlook app and it should work without any issue.


5. Check Outlook App Permissions

Giving permissions to the Outlook app is important to make sure it works properly. The app needs access to your contacts, calendar, and emails, so if you don't give it the right permissions, it might not work properly.
1. Go to the Permissions in Outlook's App page.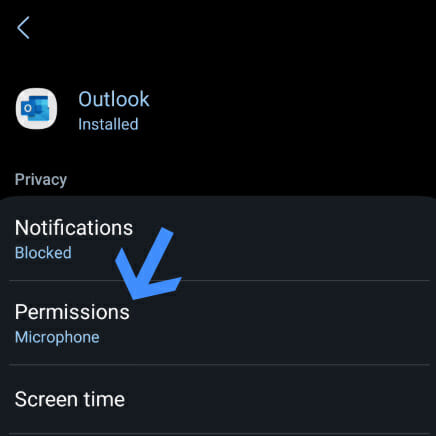 2. Tap and allow permissions to everything. Some items like location and camera will only have permission to run when the Outlook app is in use.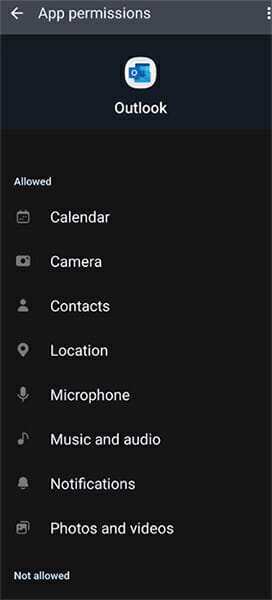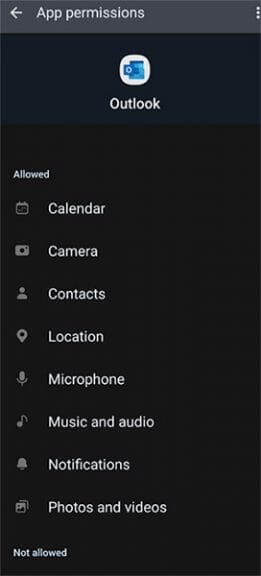 3. Restart the Outlook app once you have granted permission for every item. This should fix the Outlook app not working on your device.
6. Reset Your Email Account in Outlook
Resetting email account permissions for the Outlook app can help to resolve issues with the app's functionality. Over time, the settings and permissions for your email accounts may become outdated or corrupted, leading to errors or performance issues.
1. Open the Outlook app and head to settings through the gear icon in the sidebar.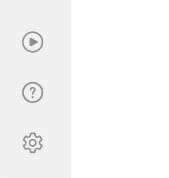 2. Choose the email account which you want to remove from the Email Accounts section. We can remove multiple accounts one by one if there are multiple emails on the app.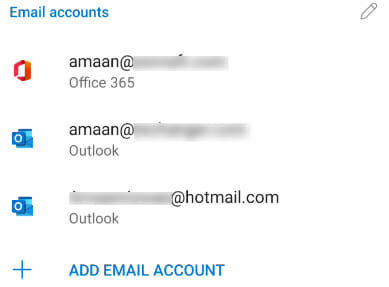 3. Scroll down in the chosen email account's settings and select reset account.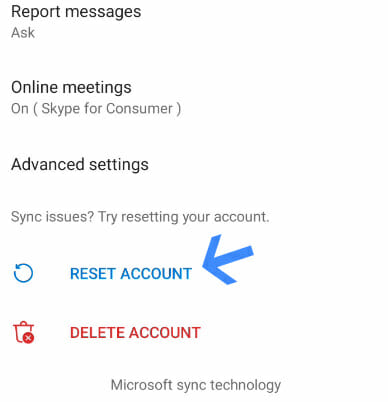 4. Confirm the action by tapping continue and then your account will be reset. This will also restart the account and all your settings on the Outlook app for this email account will reset. You will get a fresh start and this should fix the Outlook problem.
7. Reinstall Outlook App
If you have tried everything we have suggested above then it is time to reinstall the Outlook app. This is because reinstalling the app can clear out any corrupted files or settings that may be causing the app to malfunction. Additionally, reinstalling the app ensures that you have the latest version installed, which may include important bug fixes and improvements.
Reinstalling the app is a simple process that involves deleting the app from your phone and then downloading and installing it again. If you are experiencing problems with the Outlook app on your phone, reinstalling it is a simple and effective step that can help you get back to using the app as intended.
Fix Outlook App Not Working on Android
Fixing the Outlook app not working error on Android should not be a problem. You should work your way down with the solutions and they will help you solve the issue.