Windows 10 Mobile has a native file management app called File Explorer. The appropriately named app offers rudimentary file management abilities in a simple touch-based interface on devices like the Lumia 950 and Lumia 950 XL. It's available in the All Apps section.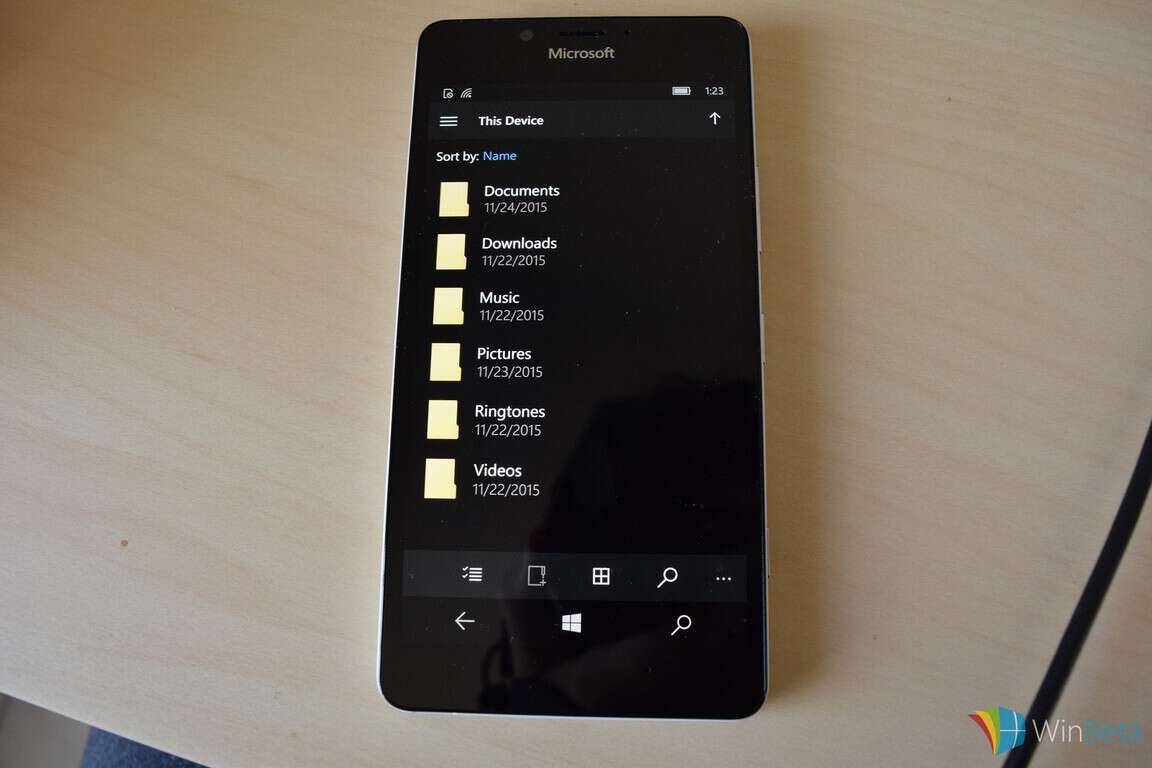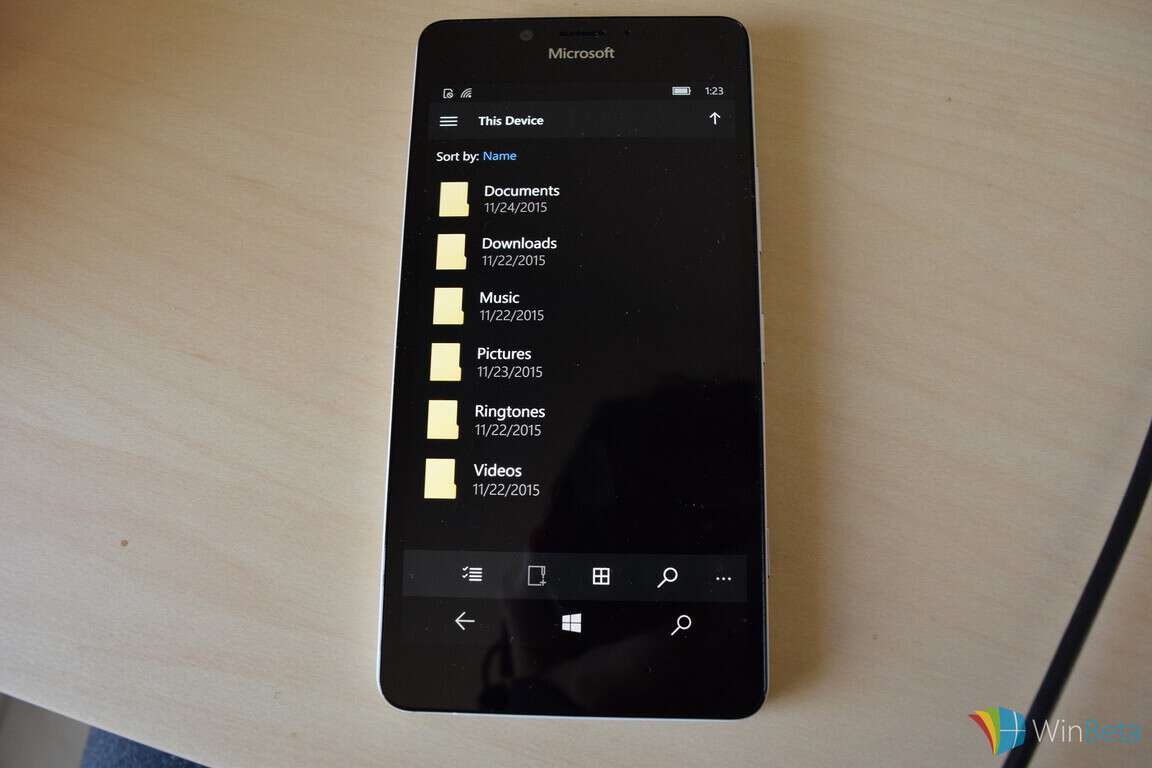 On the top left is the hamburger menu (the three lines), which allows you to access a list of recently accessed or downloaded files, the storage hierarchy for this device, and the storage hierarchy for your microSD card if you have one installed.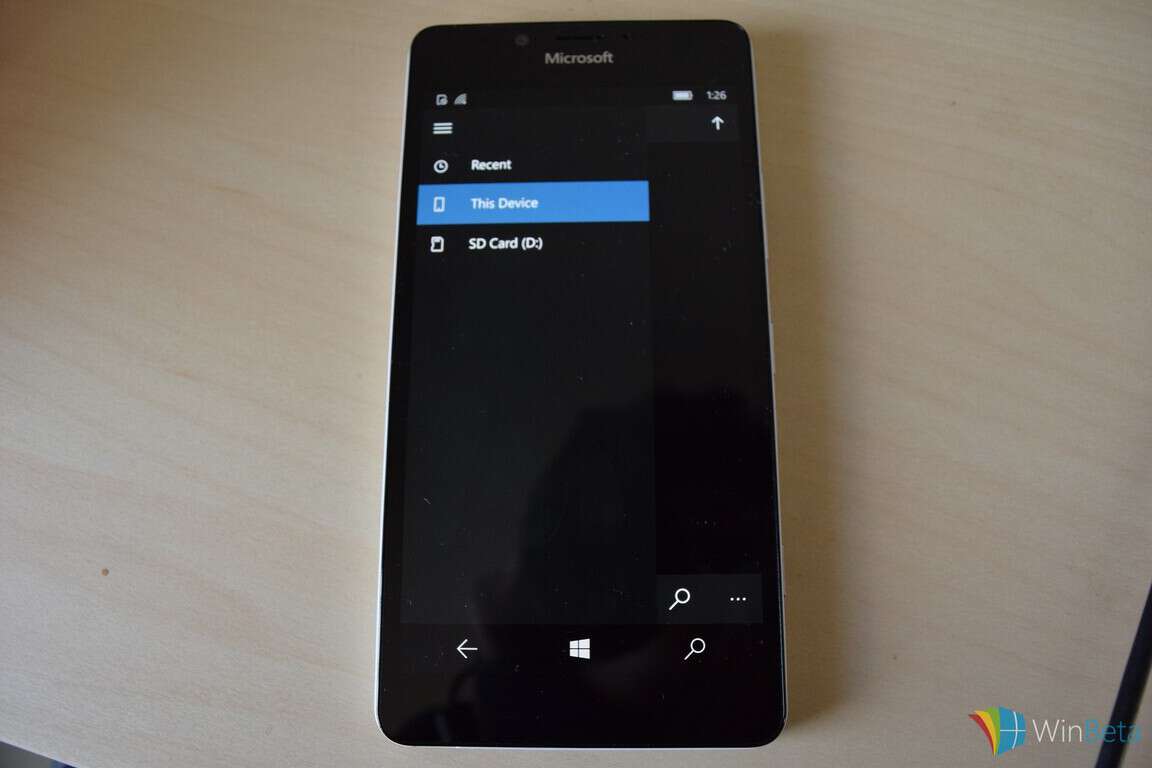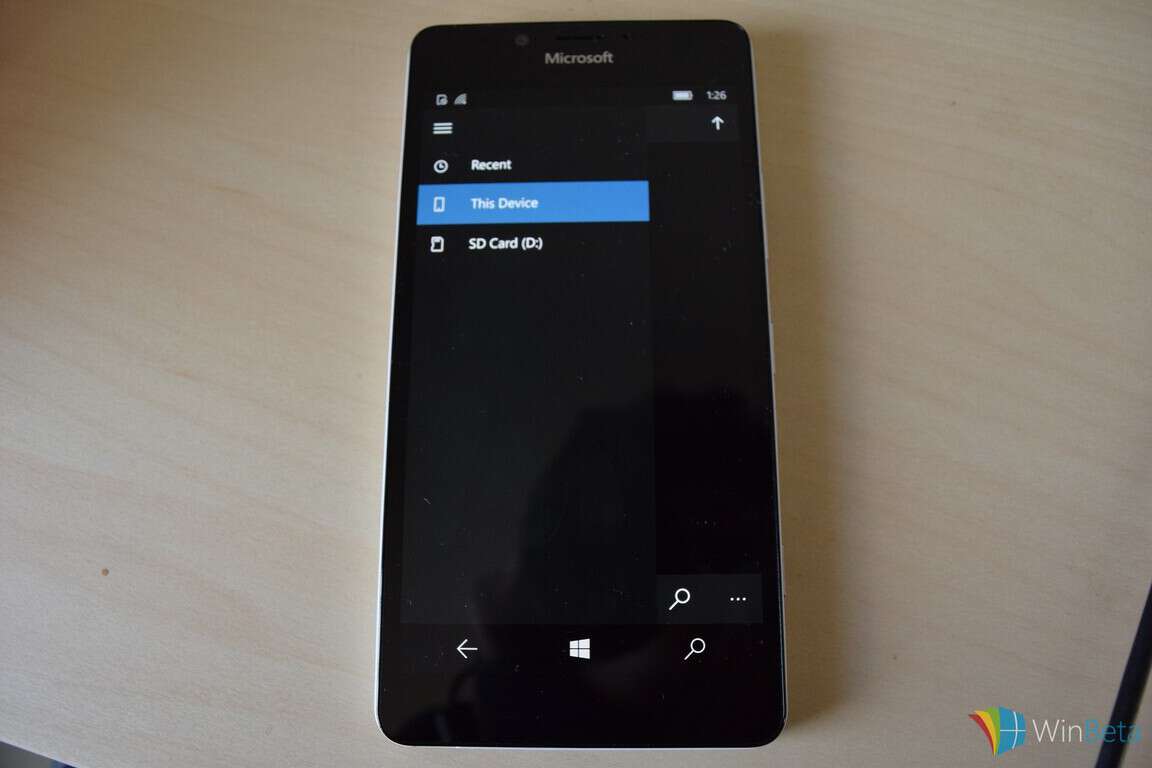 By default, devices are setup with the typical directory containing Documents, Downloads, Music, Pictures, Ringtones, and Videos. Interestingly, the *File Explorer app doesn't allow you to modify device's base folder; You cannot add folders or change the names of the folders in any way. Going into one of these folders, or anywhere in an optional microSD card, however, gives you free reign. (*updated for clarity).
On the command bar on the bottom, there are four buttons that let you control the directory view or operating mode. If at any point you're confused about what each button is, you can press the ellipses button on the right (with the three tiny dots) to expand the menu, giving you more commands as well as illuminating what each icon represents.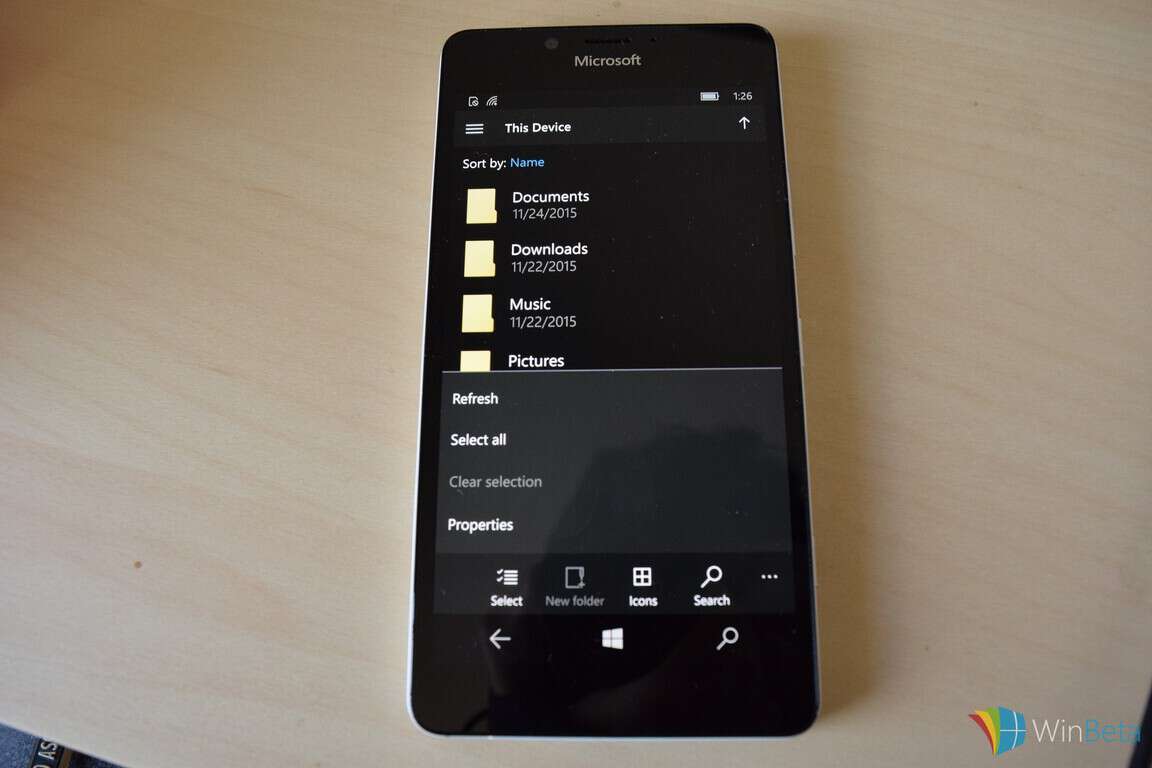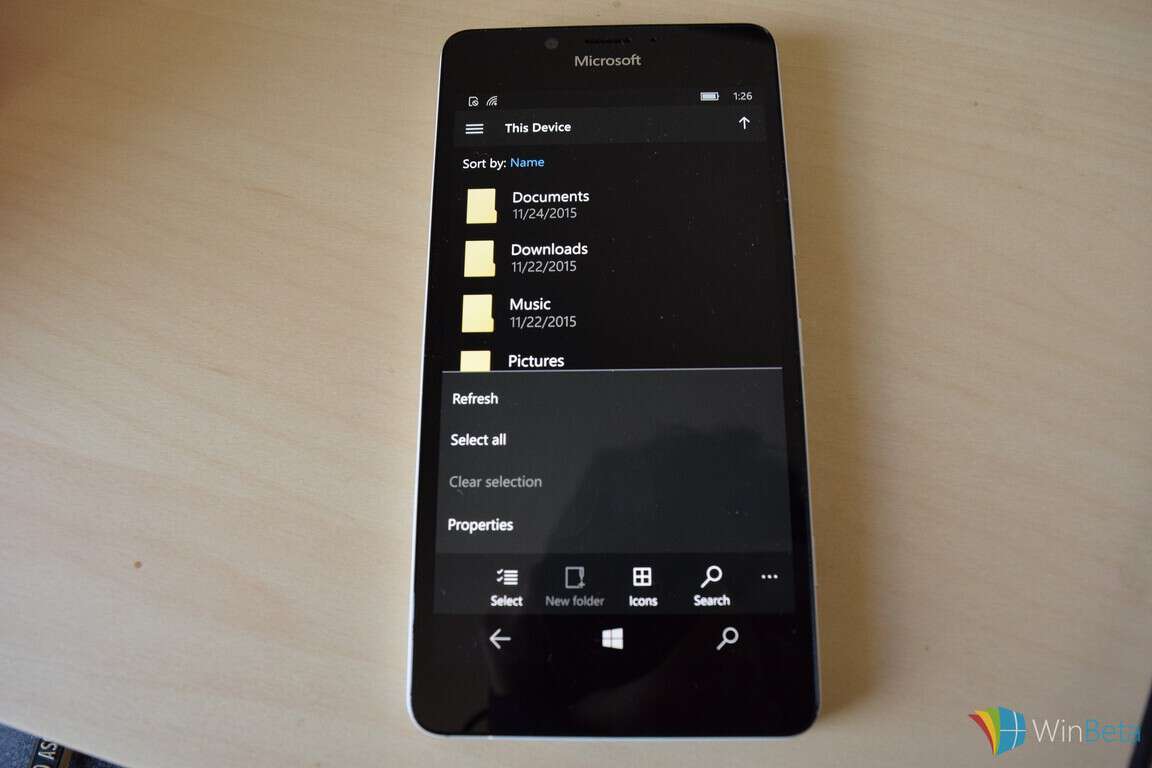 The Select command converts the view into something of a checklist, where all checked items can be manipulated simultaneously using the new commands available only in the selecting mode. If at any point you want to escape out of the select menu, you can either uncheck all checked items, or, much simpler, hit your device's back button.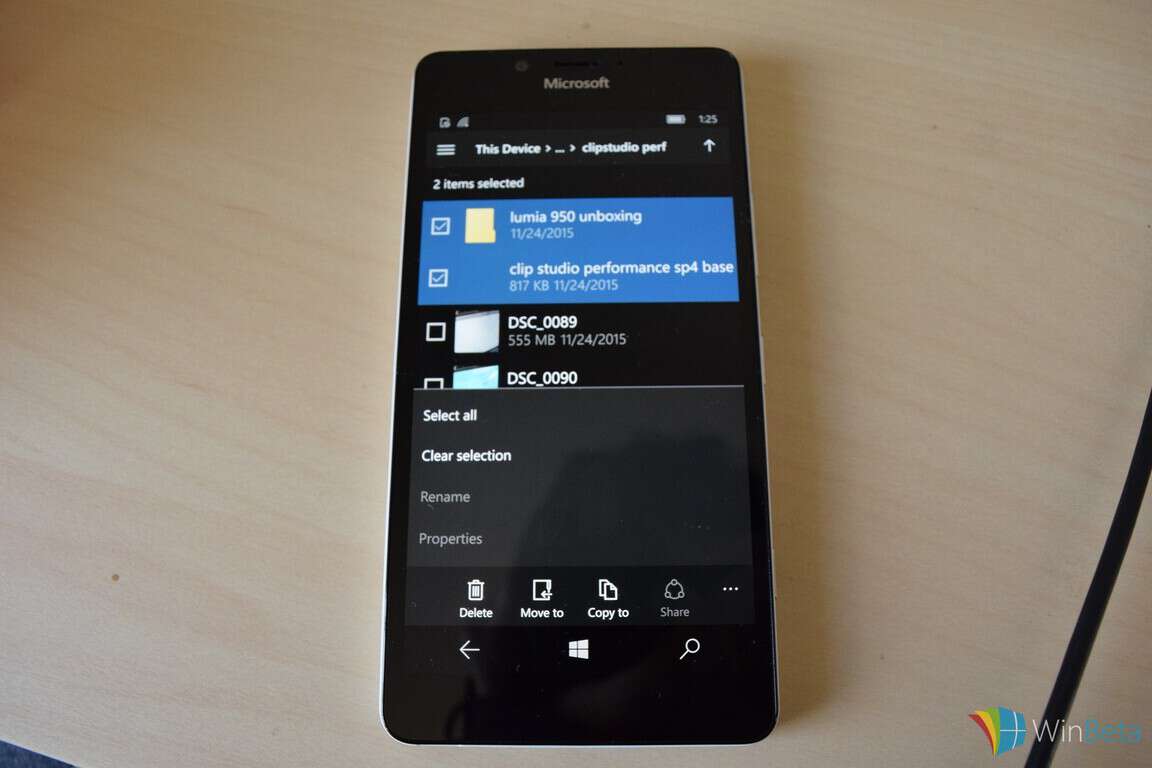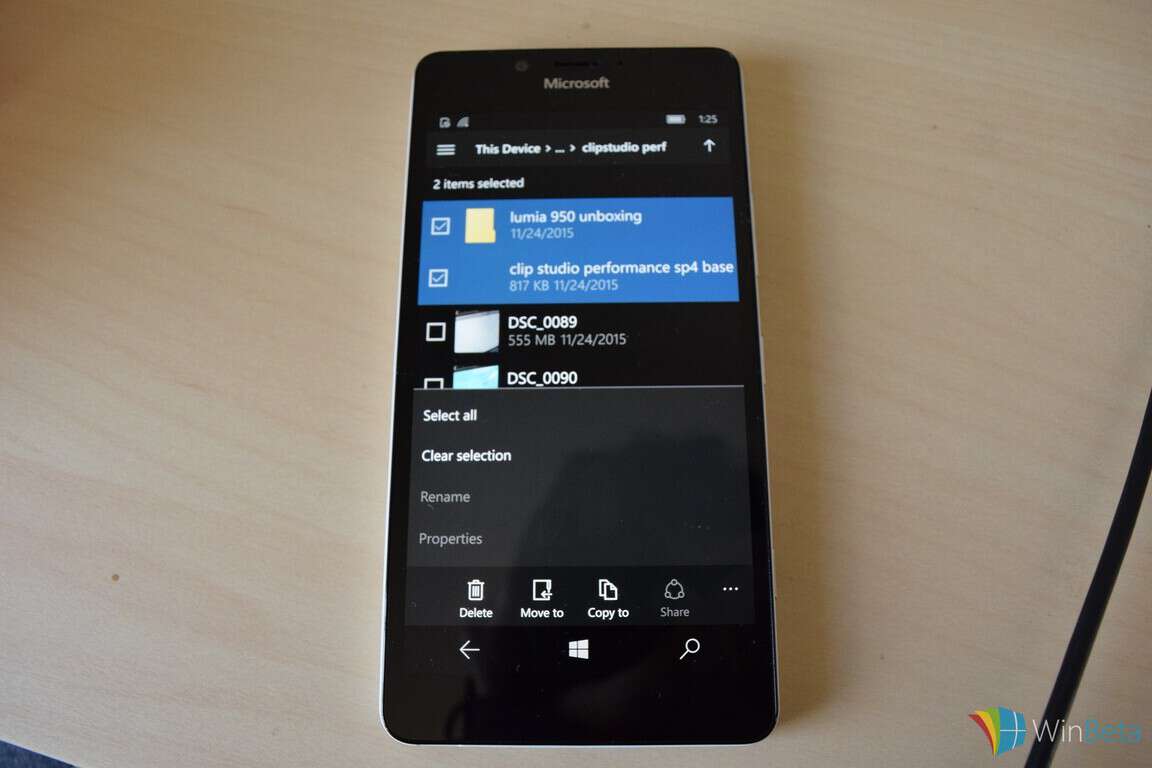 For any given file or folder, you can tap and hold (or right-click with an attached mouse) to invoke a context menu pertaining to that particular file.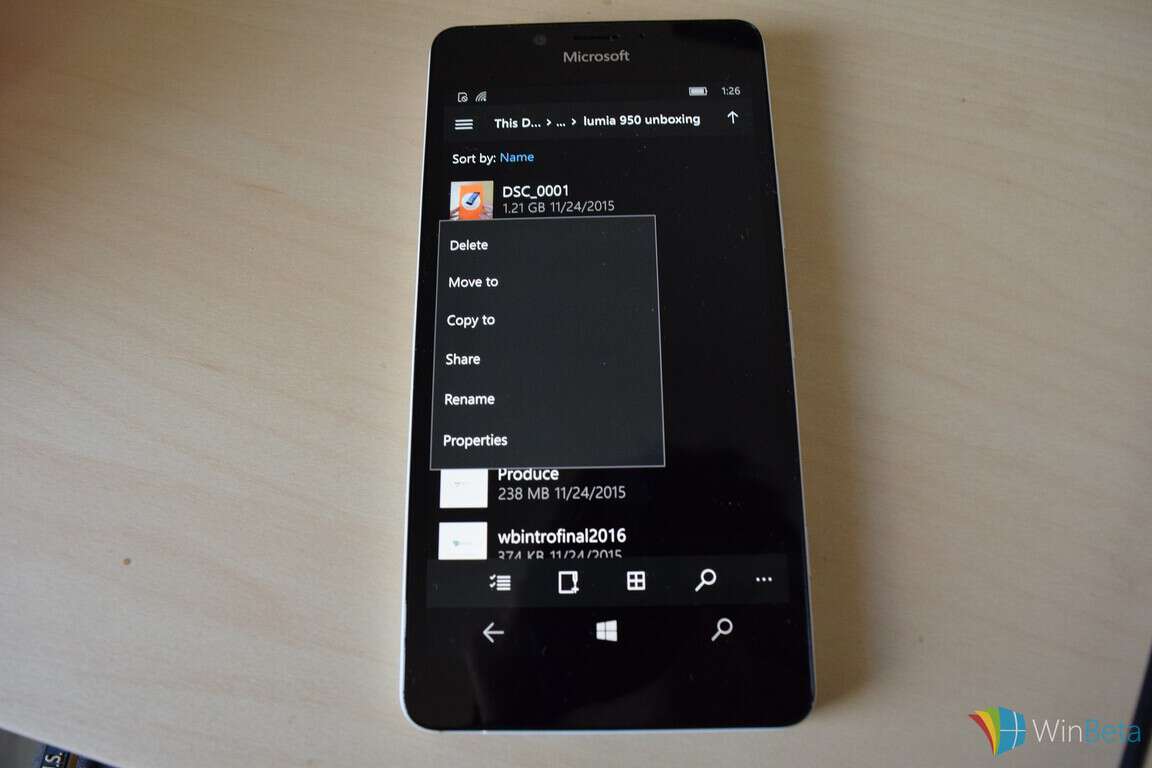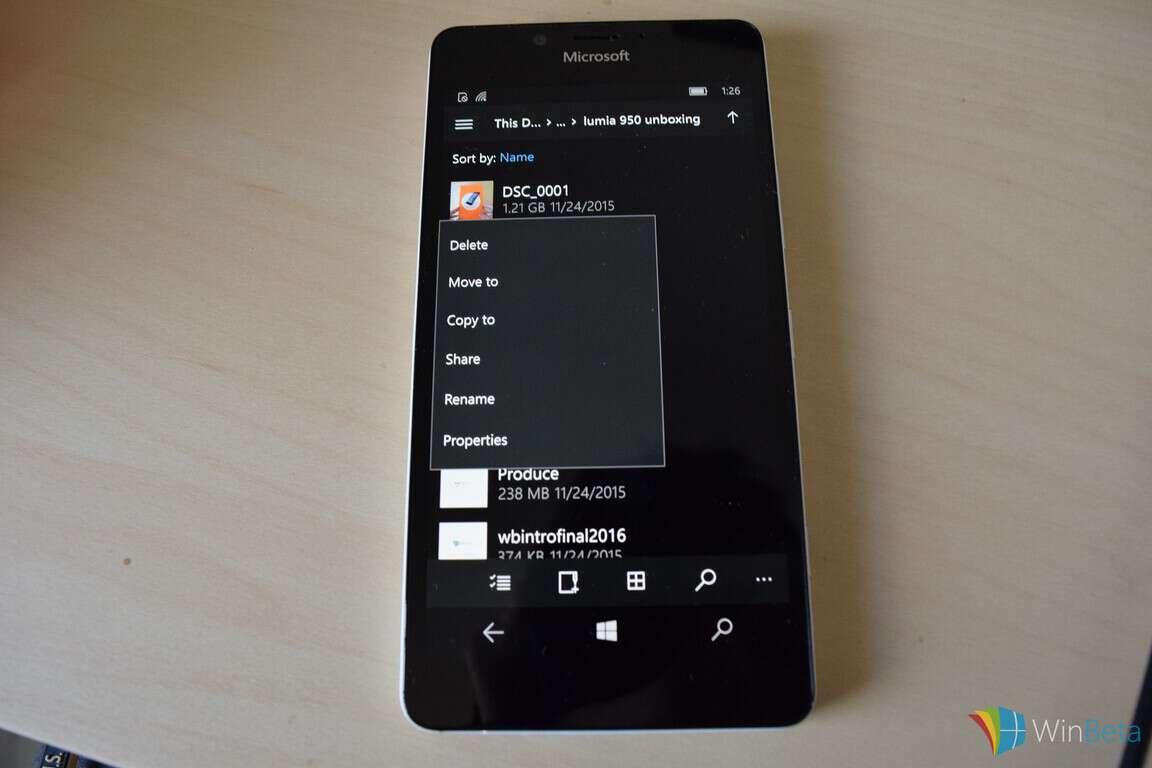 The properties button invokes a screen showcasing the file's size and metadata.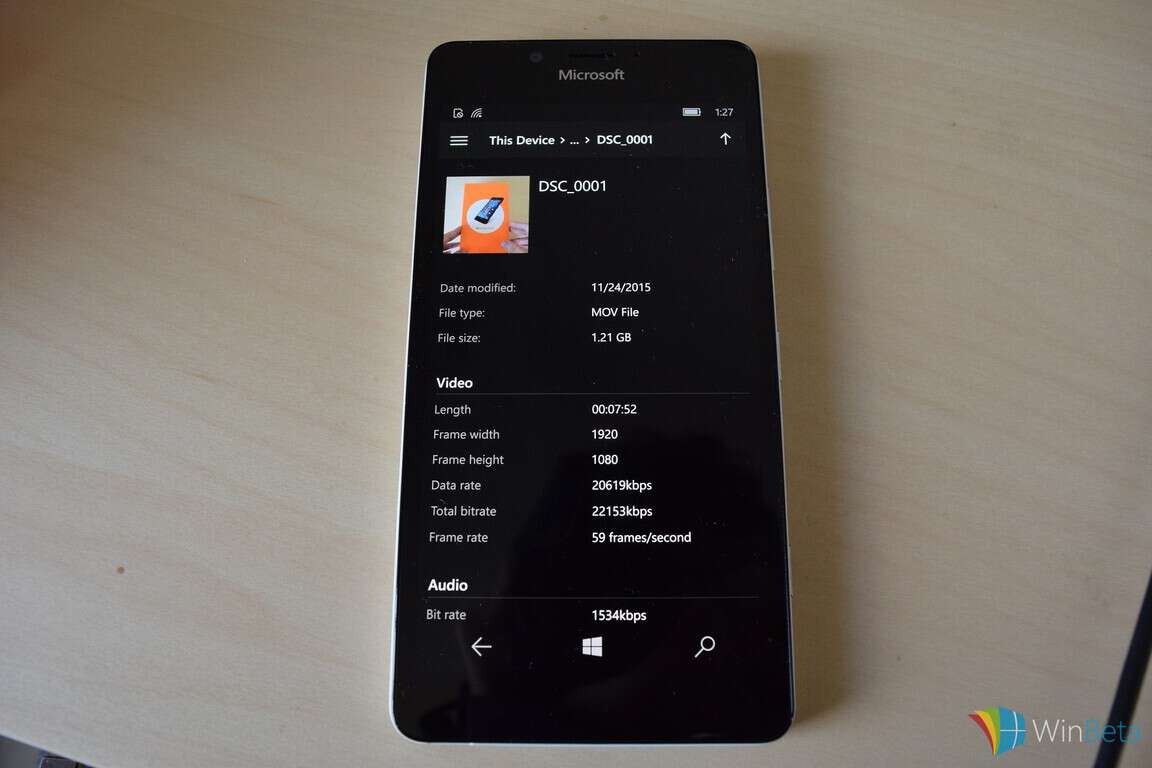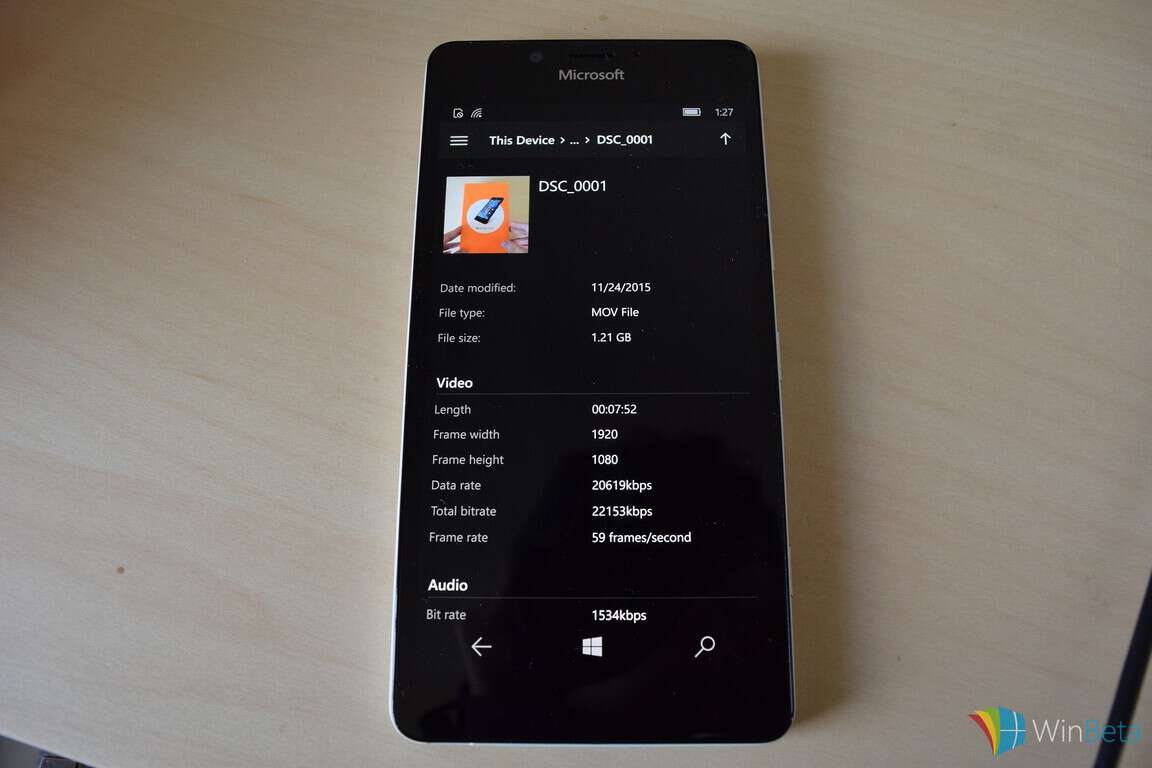 Tapping on a directory opens that directory. If you want to navigate back up to the parent directory, you can either tap the "up arrow" button on the top right, or tap on the directory name itself.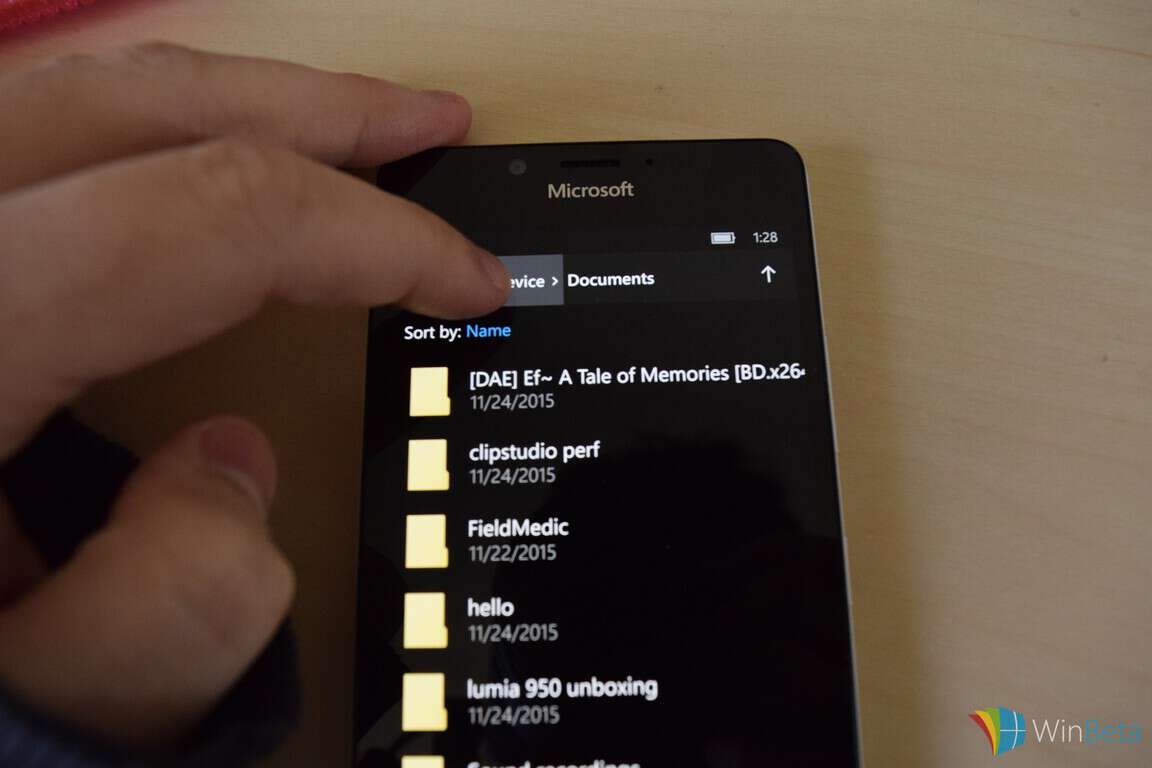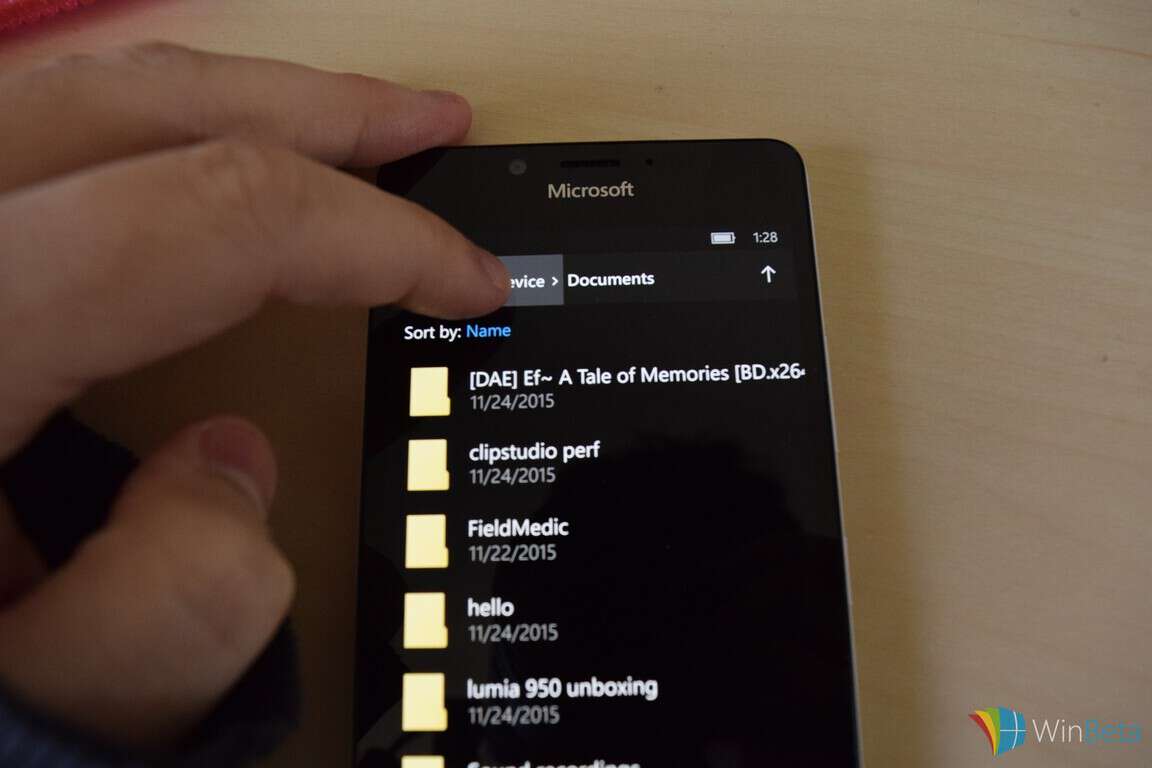 Tapping on file when not selecting will open the file. Interestingly, there doesn't yet seem to be any way to control which app the file opens with, unlike with the full desktop Windows 10.
It's also worth noting that saving files from the Edge browser will also invoke this app, allowing you to choose where you want to store it.
To conclude, the File Explorer app is missing quite a few features from its desktop counterpart, but it's a decent start for a freshly minted mobile OS and I expect the app to improve as time goes on.