You may be looking to switch things up in your Windows device, the cursor is a great place to start. It is possible to modify the appearance of Microsoft Windows systems by changing the background image, using third-party applications to personalize the system interface, and using the customizable interface in Windows. As such, you can also change the color of your cursor.
Changing your mouse pointer to black will make it easier to read text, whether you are working with white text on a black background or vice versa.
While some people may think that your mouse pointer is not worth changing, it can help you out a lot if you want to see the cursor clearly. There are many pointers to choose from but here are just a few that you can try out and see which one is right for you.
How change the color of your cursor in Windows 11 or Windows 10
1. Use the Settings App
Press the Windows key + I key simultaneously to open the Settings Application.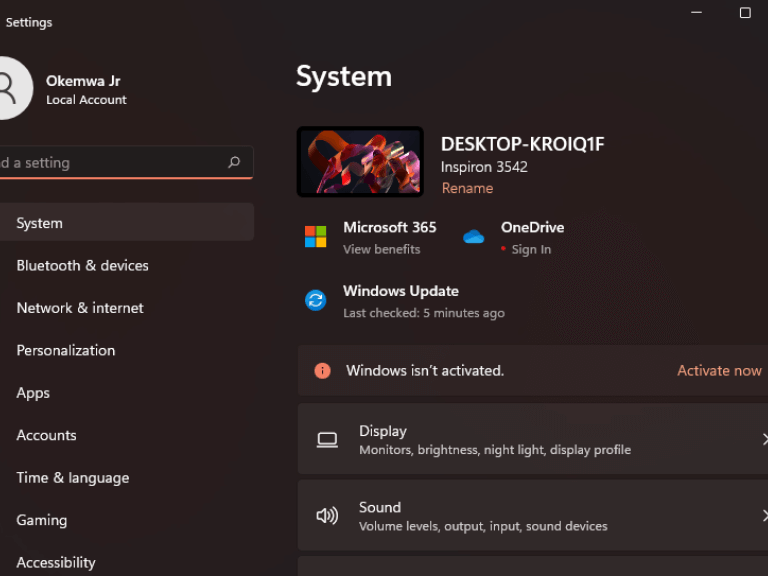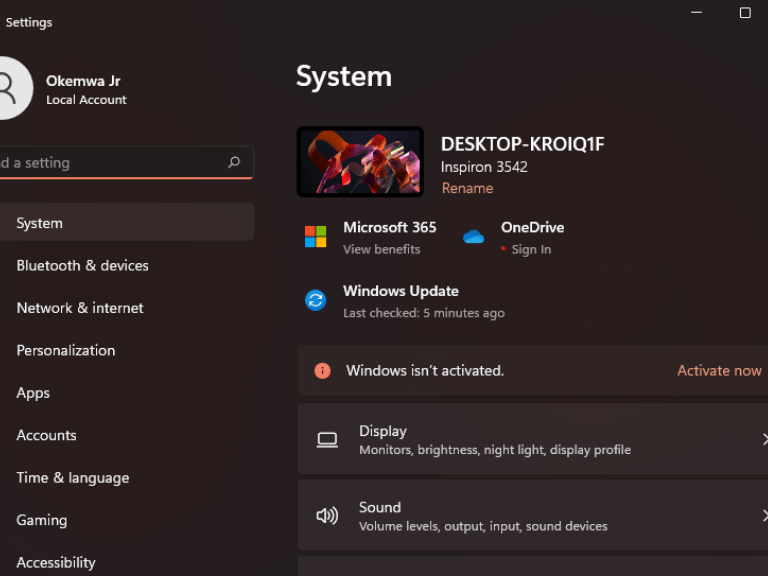 Then, select the Accessibility setting option from the left.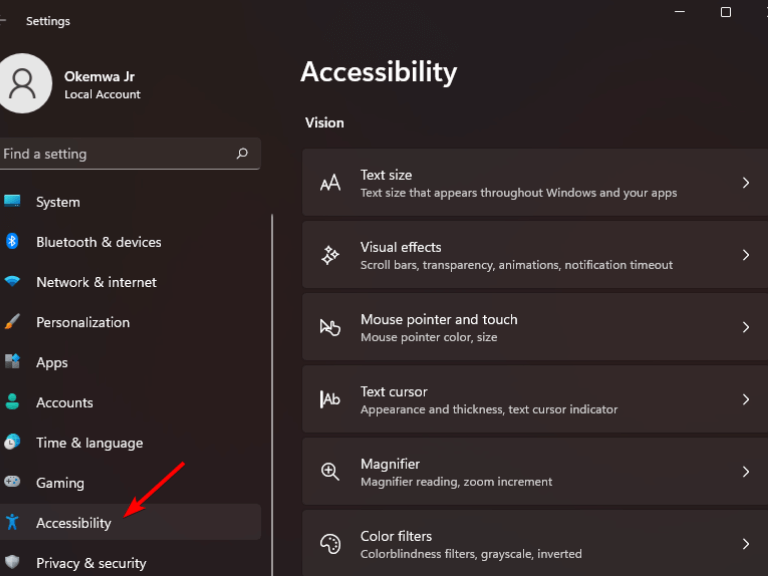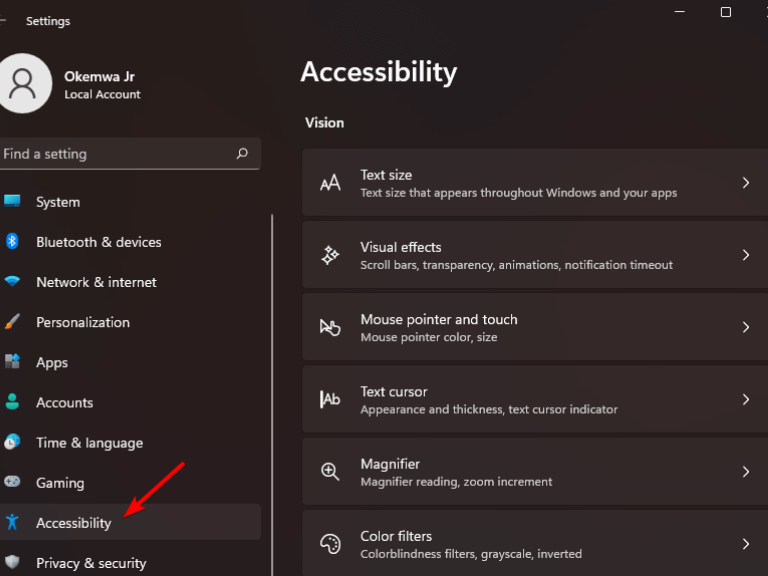 Select the Mouse pointer and touch option under the Vision section.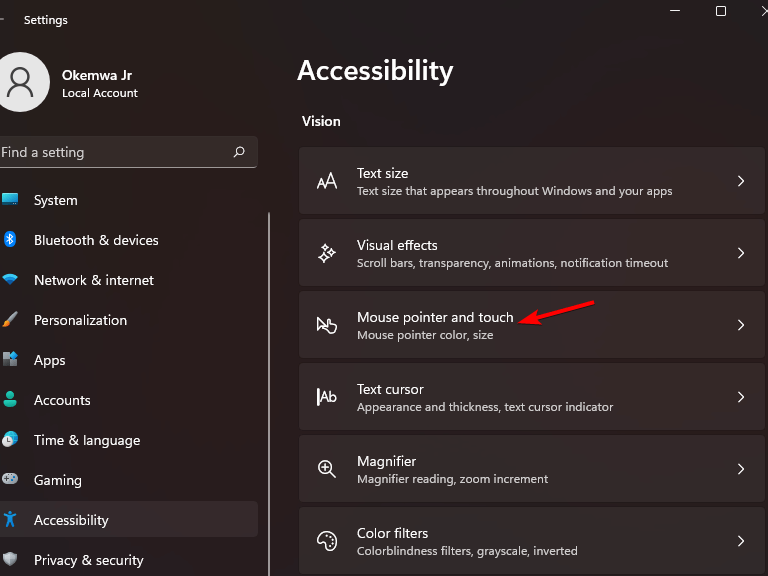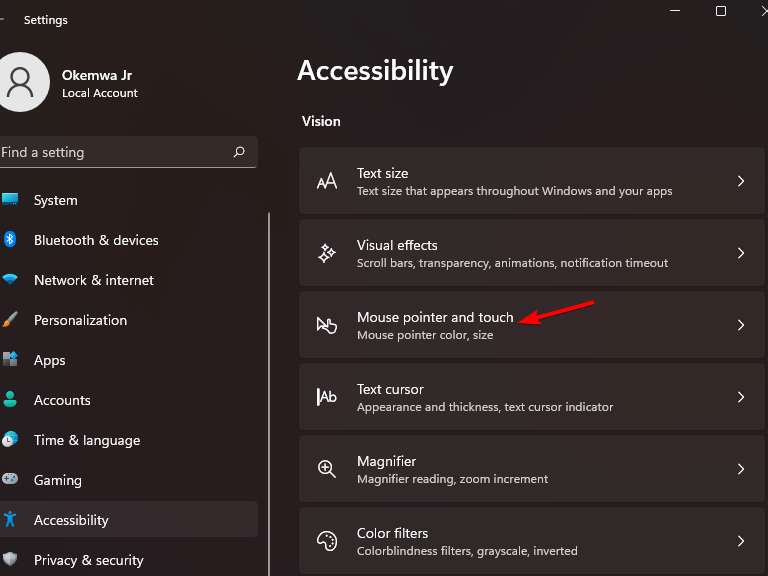 Then, from the Mouse pointer style options, click on your desired cursor style and your cursor will change automatically.

2. Use the Mouse properties
Click on the Search icon and type Mouse Settings.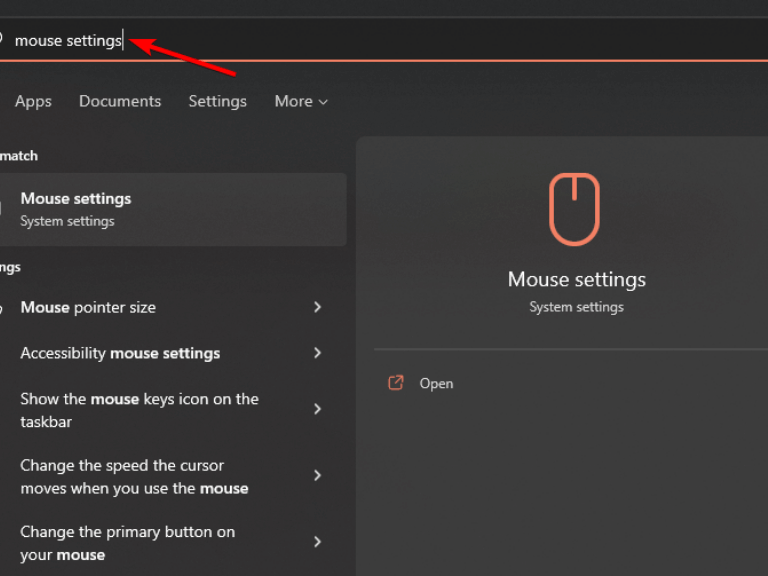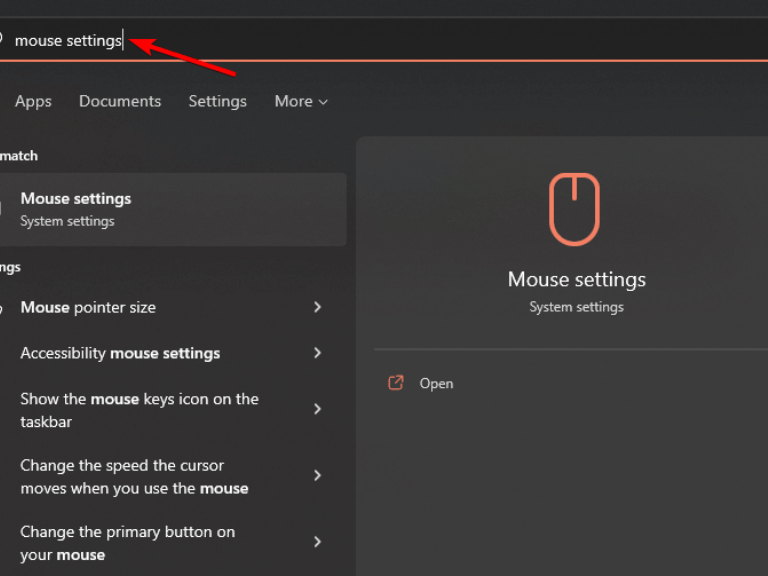 Then, click on Open to launch the settings window.
Click on Additional mouse settings below the Related settings section.
Then, click on the Pointers tab in Mouse Properties.
Click on the Scheme drop-down menu & select Windows Black (system scheme).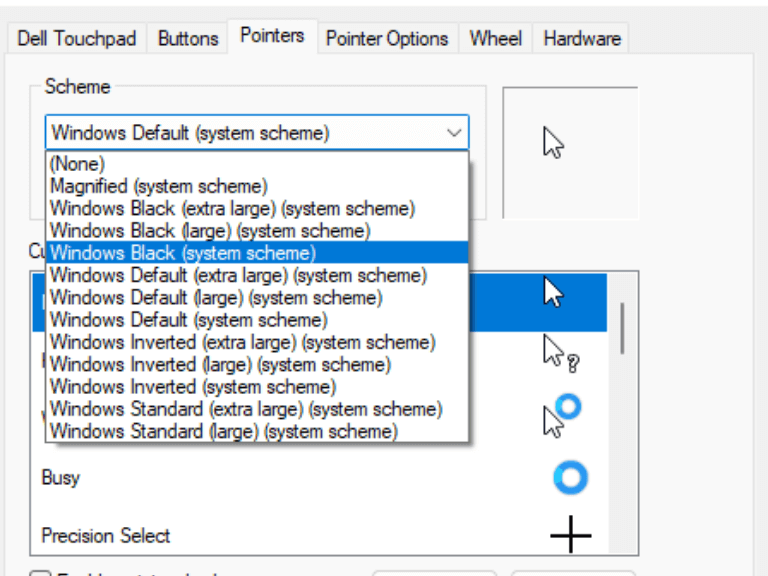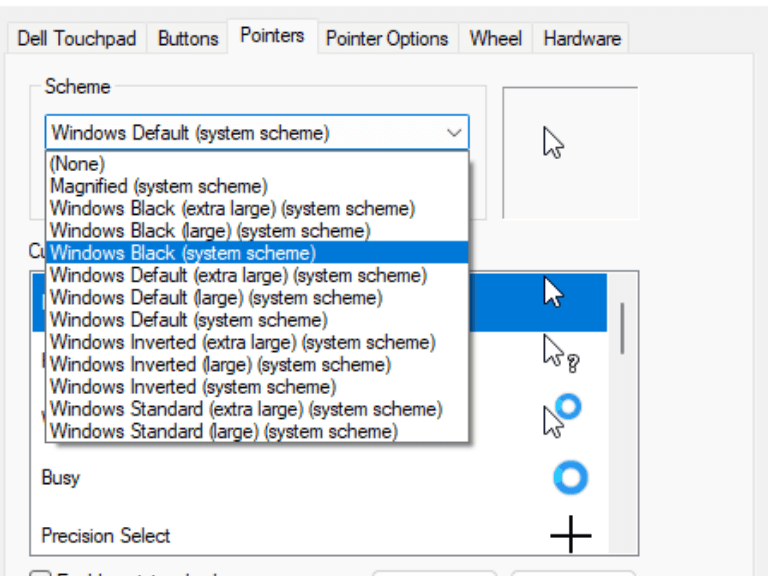 Click on Apply, then select OK to save the changes.
3. Use the Control Panel
Type Control Panel in the Start Search Menu and select the option that pops up.
Select the Ease of Access option.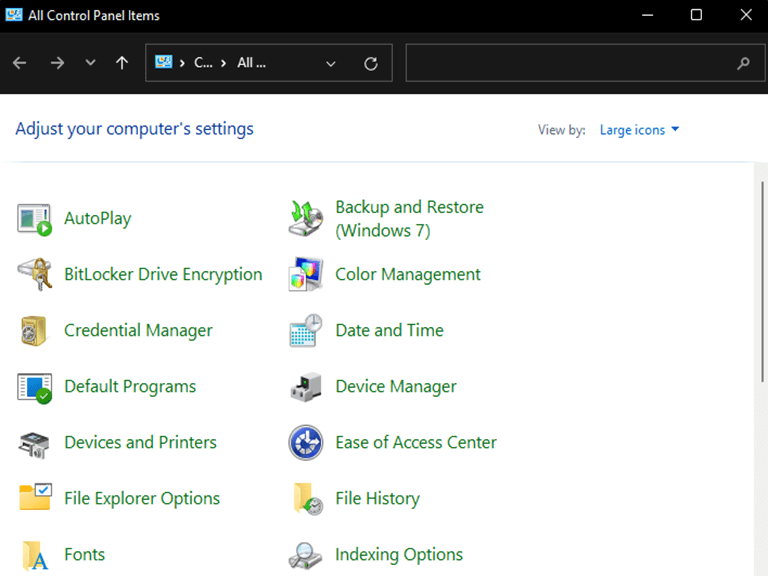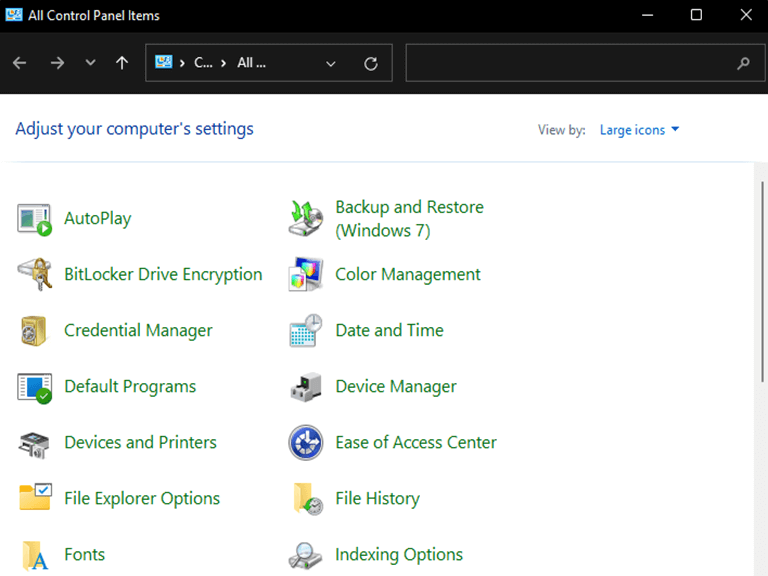 Then Click on Make mouse easier to use.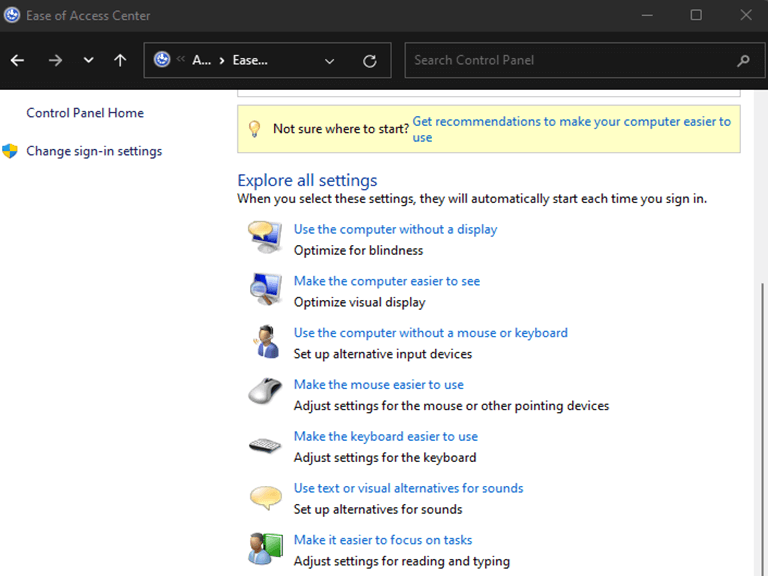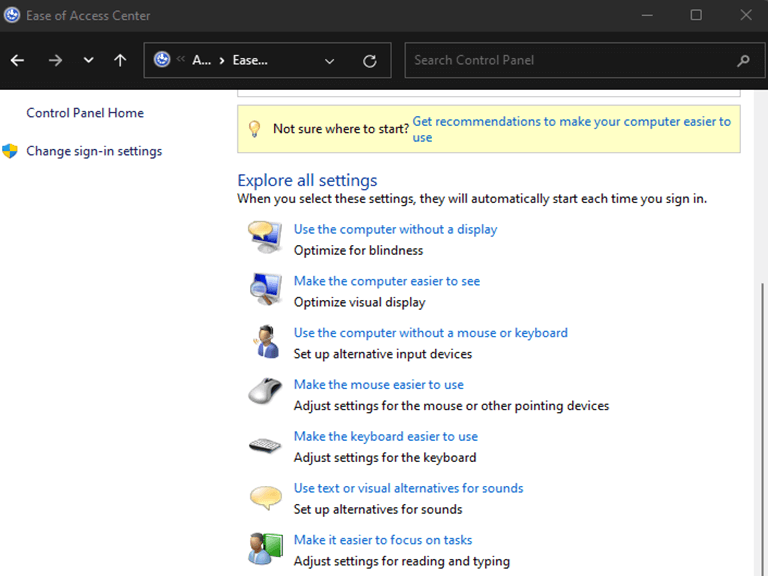 Then, below the Make the mouse easier to see option, select Regular Black, Large Black, or Extra Large Black.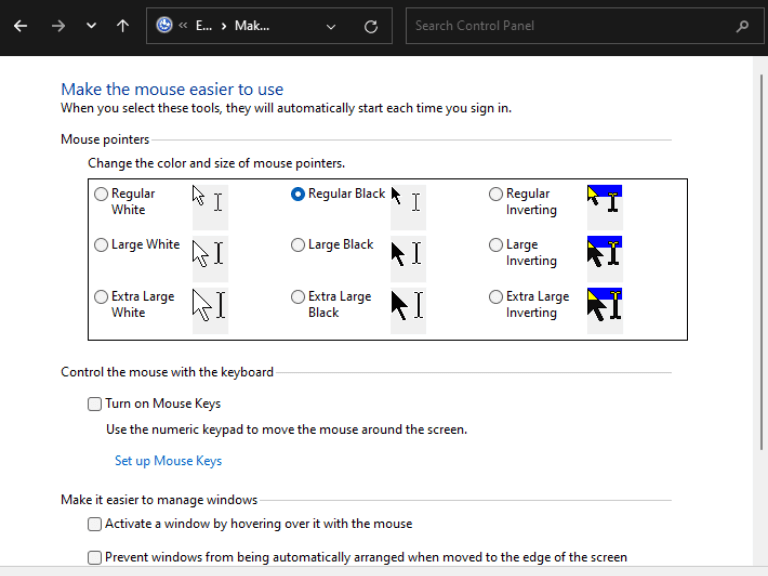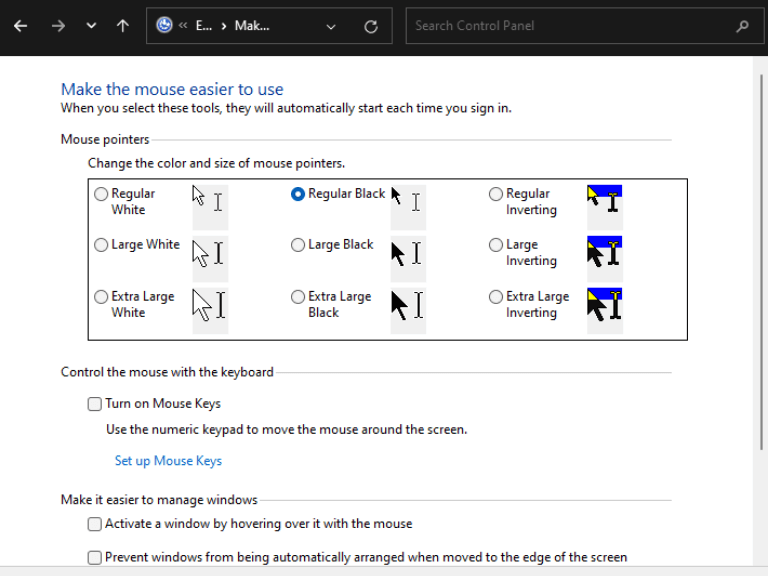 Select Apply and OK to change your cursor color to black.
With that said, if you're looking to customize your Windows PC, we invite you to check out our detailed guides that will help you refresh icons, taskbar, and even precision touchpads.
Change your User Interface
And that's all you need to know when it comes to customizing your cursor in Windows 11 or Windows 10. Customizing your cursor not only enhances the aesthetic appeal of your device but also makes it easier for you to maneuver through the windows and complete tasks both effectively and efficiently.