Microsoft is currently experimenting with a new way to follow YouTube channels on its Edge browser. Select Edge Canary Insiders including Reddit user Leopeva64 (via The Verge) noticed the new feature earlier this month when browsing YouTube channels, and we're now seeing it as well on one of our devices.
As of this writing, this new "Follow Creator" button only seems to appear on select YouTube channels. When it's available, the Follow option appears as a button in the Edge Address bar and clicking it will follow the YouTube channel in Microsoft Edge, no YouTube account required.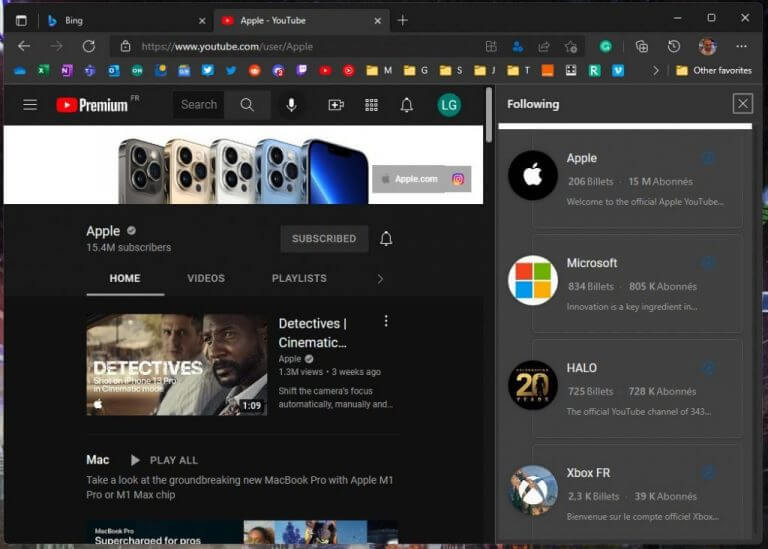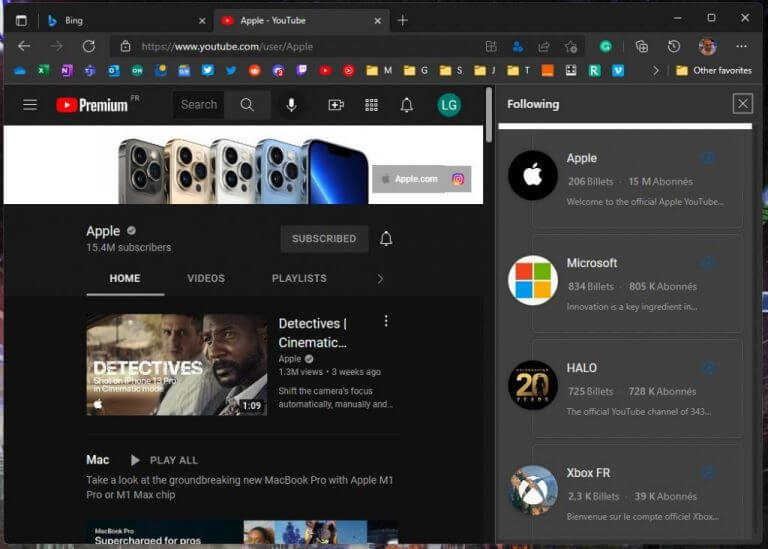 This new "Follow Creator" feature appears to be an extension of Edge Collections, even though this isn't currently very obvious: The YouTube channels you follow aren't immediately visible in Edge collections, and users need to click on the ellipsis (…) button to either see a list of followed channels or recent videos from these channels.
The "Recent Posts" view isn't similar to the detailed chronological feed you can get on YouTube today. Instead, Microsoft Edge currently displays the last video for all followed channels, and users need to click on "more videos" to see the rest. Overall, this feature isn't really convenient to use right now because the video thumbnails are really big and it's not possible to resize the right panel where the feed appears. However, keep in mind that this "Follow Creator" feature remains at the experimental stage and the Edge team may tweak it further in the coming weeks.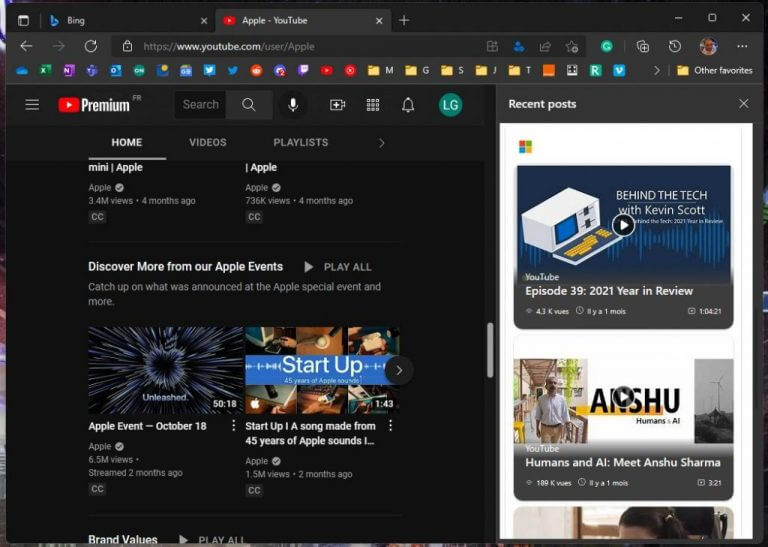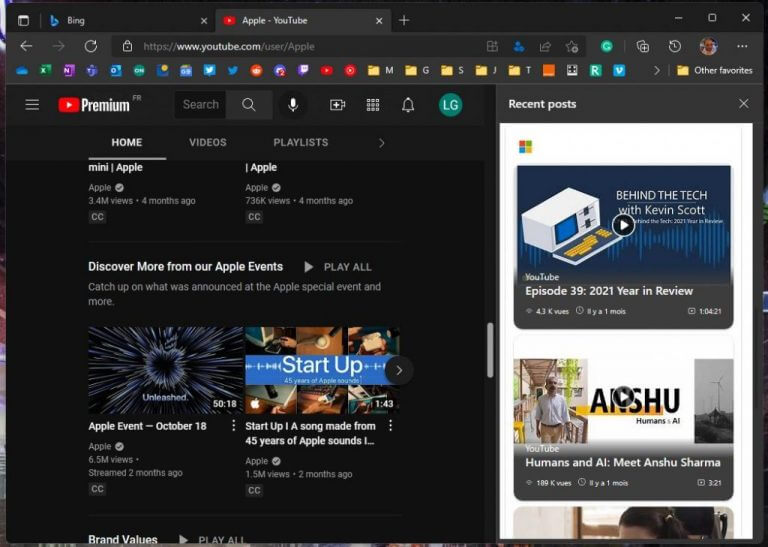 It remains to be seen if this new "Follow Creator" feature in Edge Canary will eventually add support for other social media websites, but YouTube is an interesting start. The Edge team hasn't officially discussed this new feature so far, but let us know in the comments if you think this could be a useful addition to Microsoft's web browser.