The Mail app inside of Windows 10 isn't as powerful as the paid version of Outlook but it does provide a solid set of features and customization for users. With features aimed at both tablet and laptop/desktop layouts, the Mail app is more than enough for many people.
The layout and design are almost identical to the Calendar app that we looked at in our last Windows 10 in depth video and that's not by accident. Because scheduling and emails are so connected, Microsoft connected these apps in both design and through an icon. Clicking the icon switches you back and forth between the apps.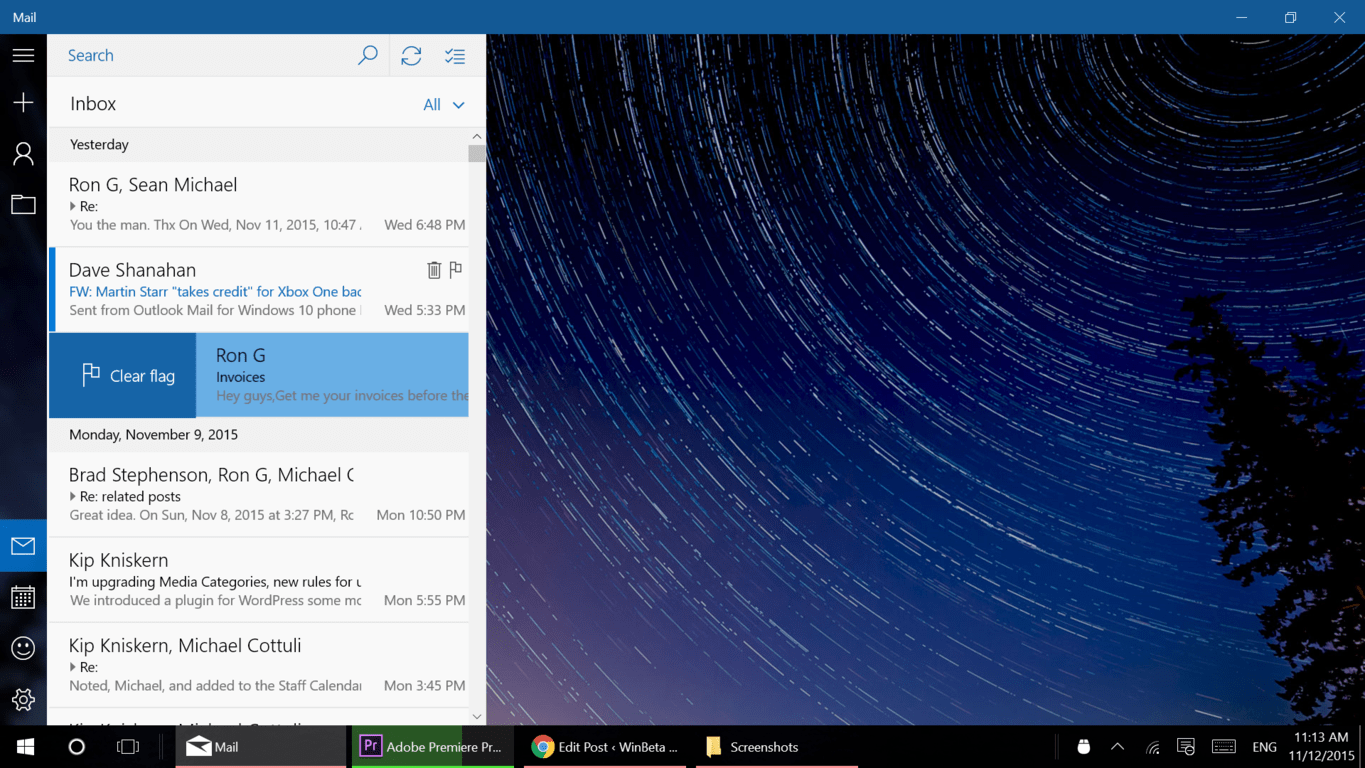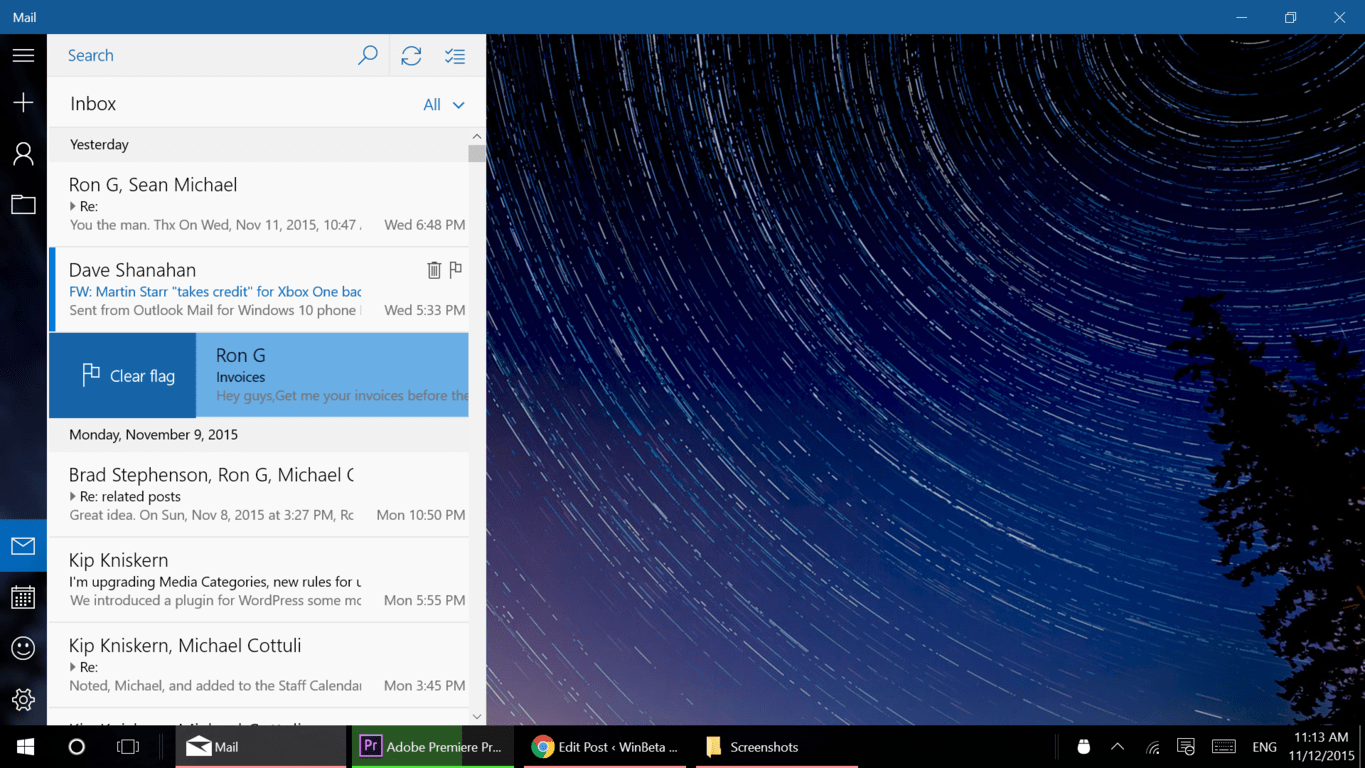 Because people have multiple email accounts, Mail easily supports multiple accounts from the likes of Outlook, Gmail, and many more. You can even have custom settings for things like swipe gestures and notifications for each individual account.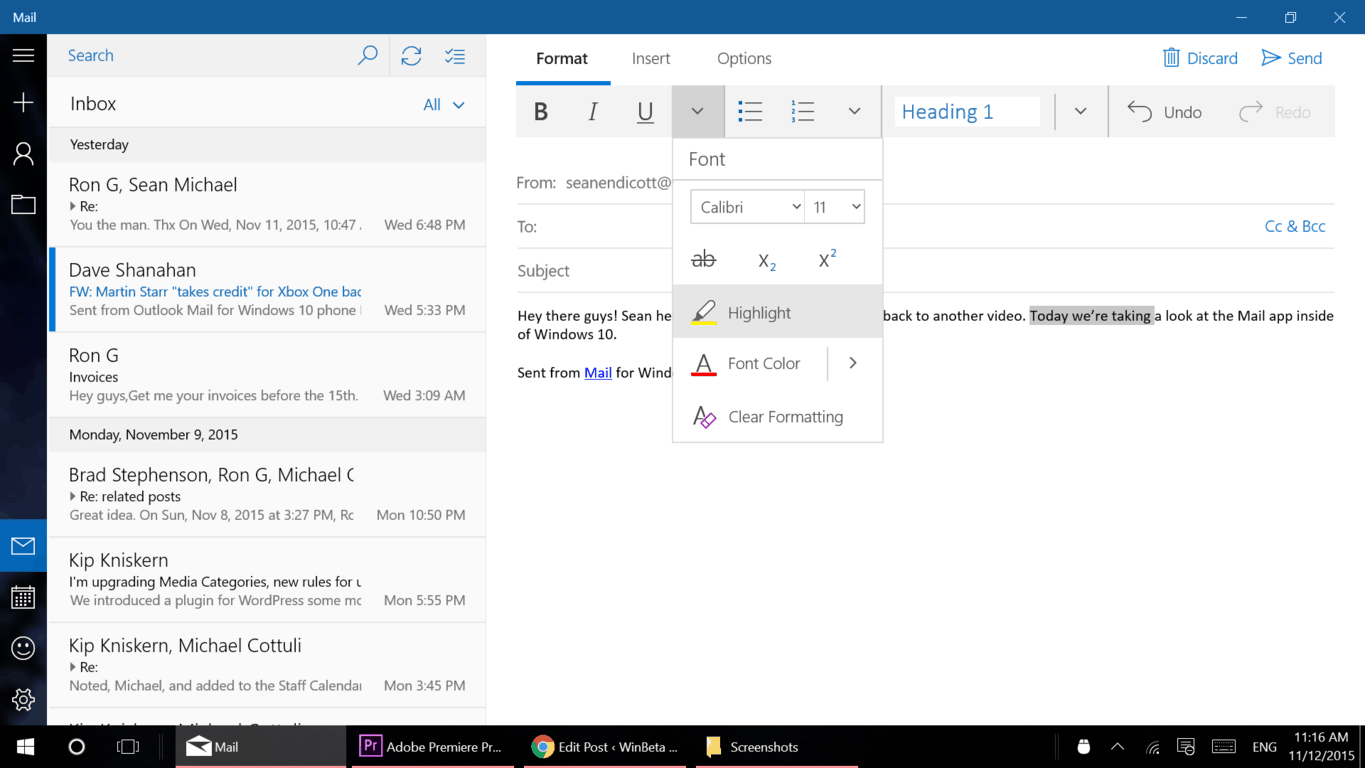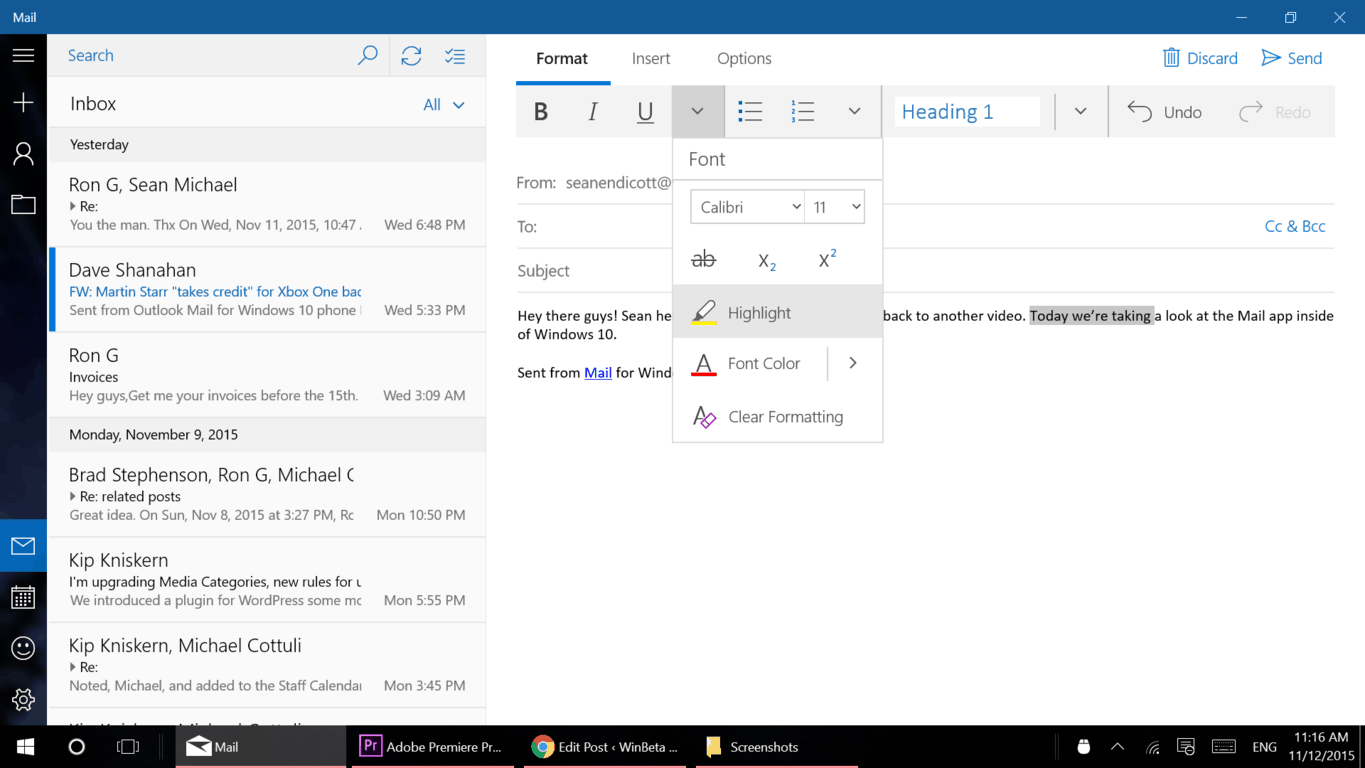 When drafting an email inside the app you see the familiar ribbon menu from the Office suite. It looks particularly like the ribbon inside the Office Mobile apps. This lets you make emails into documents rather than just a group of text. Formatting, font changes, layout options and more let you make good looking emails directly in the app.
Unfortunately, the Mail app is not perfect. Even months after launch there are errors related to "account settings being out of date." These at least affect me but from what I've seen on the web I'm not the only one who runs into these problems.
Hopefully the bugs get squashed because overall the Mail app is a solid mail client that meets the needs of many email users.
If you have a suggestion for what other parts of Windows 10 you'd like to us to look at in depth, please share in the comments below. Also, if you'd like your wallpaper featured in future videos, please upload it to this OneDrive folder. As a favor, please don't delete anyone else's photos. We had some wallpapers go missing this week.