Windows 10 Build 18277 is the latest 19H1 build to hit the Windows Insider Fast ring. With some old bugs out, and new bugs in, several new features also grace those who've decided to take this ring for a spin.
Action Center
Build 18277 brings lots of small changes that I'm sure many people will appreciate, a few of which we'll find in Action Center. The first thing you'll notice when opening Action Center in 18277 is the addition of a new kind of control: the brightness slider. Gone are the days of momentarily burning your eyes out at 12 PM while changing your brightness from 25 to 0%. Though it was a minor issue, this is a welcome change. Action center previously had shortcuts, switches, toggles, all mixed together randomly under similarly styled buttons. The slider helps the toggle and its functionality stand out from the other quick actions.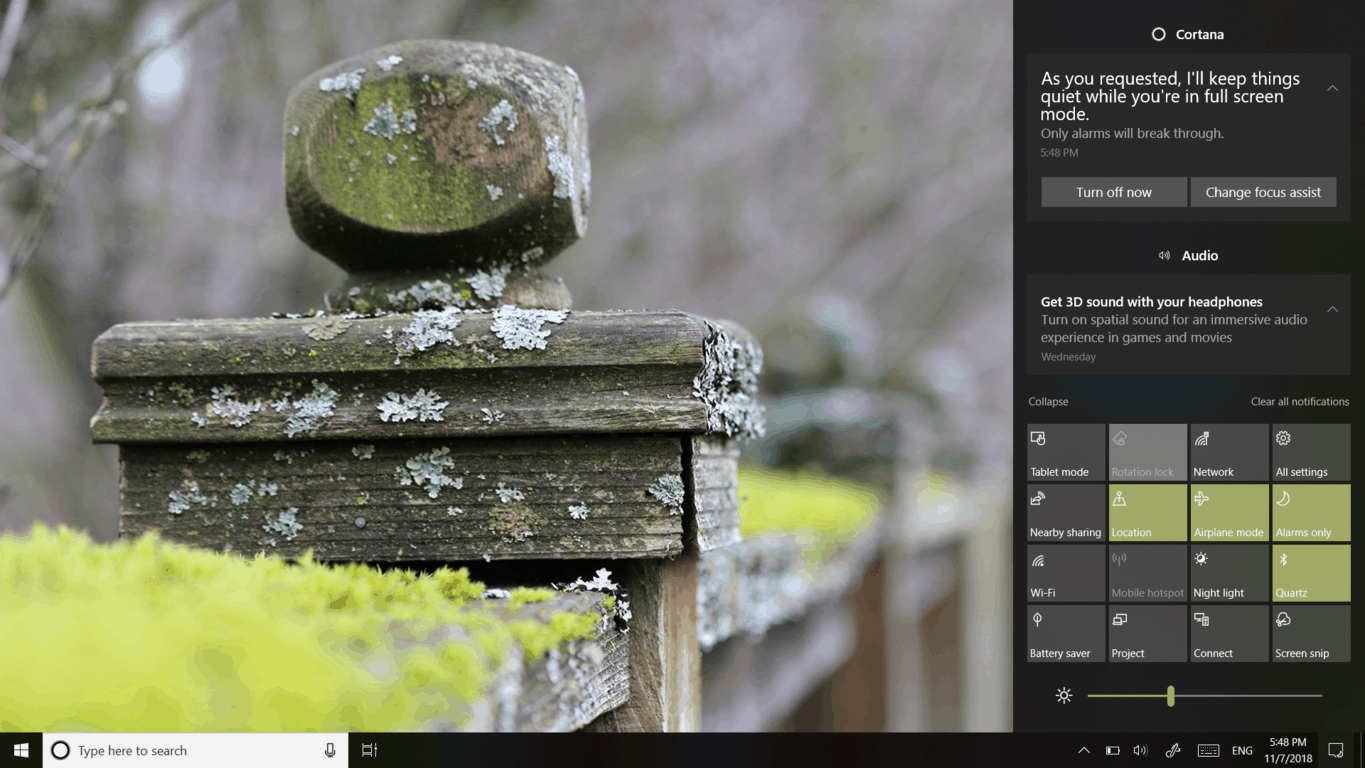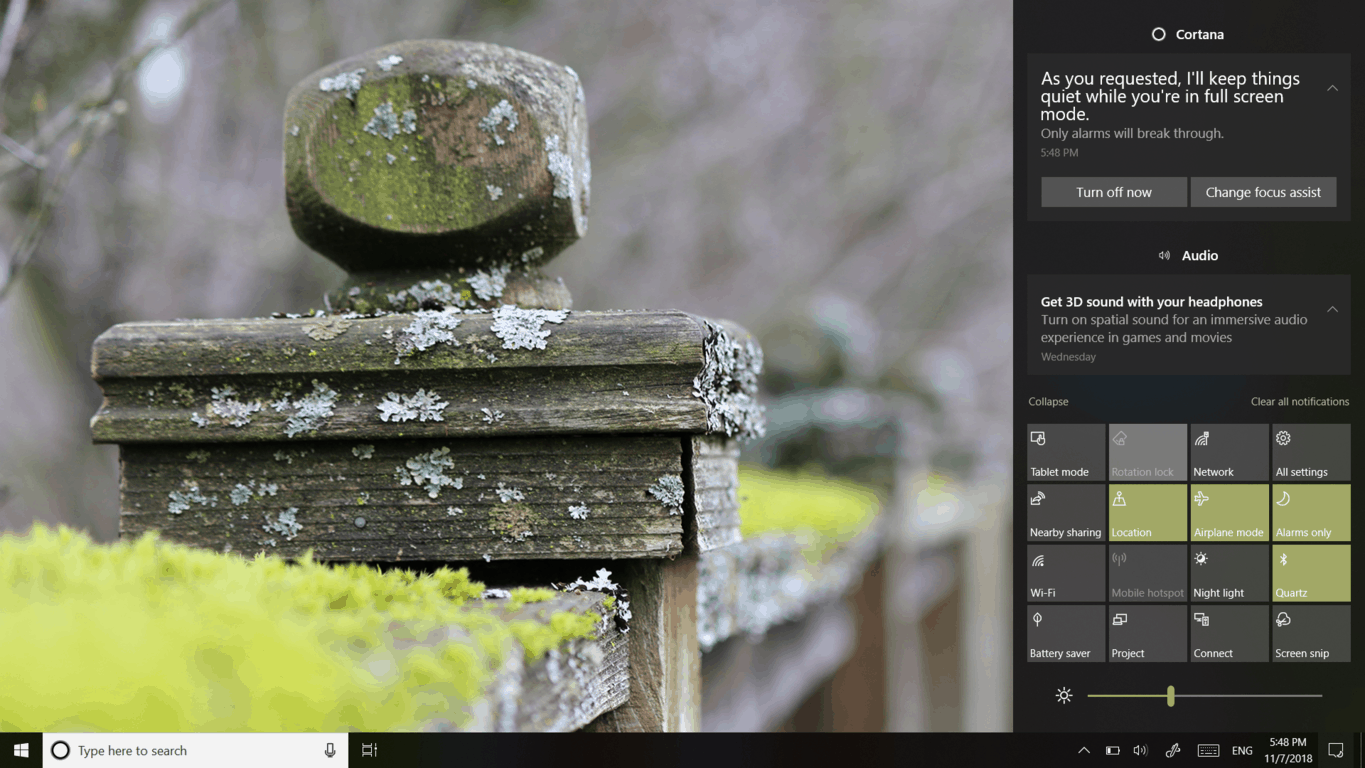 Your Quick actions can now be customized directly from Action Center instead of having to go into the Windows Settings. Again, this is a welcome change because previously there was no shortcut to customize Action Center in Action Center itself.
Windows Settings
Scaling classic apps for High DPI displays is an ongoing challenge for Windows 10. In a previous Update, a new setting that tries to fix apps that appear blurry due to scaling was added to the Windows Settings. Users would frequently encounter this setting notifying you to "Fix blurry apps". Considering this feature is now pretty well developed, it's being turned on by default starting with build 18277.
Language and Input
Several new Emoji are available to Windows Insiders starting with this build. These new Emoji are for the upcoming Emoji 12 release, which will also see these new Emoji standardized across different devices and platforms.
Input methods for users who speak Japanese are also being updated. The Japanese IME (Input Method Editor) has gotten some attention recently, which aims to improve the text prediction experience for users who speak this language. Additional options for Japanese IME can be found in the Windows Settings under Language.
Be Careful
Windows Insiders should spend a few minutes when they encounter a new bug investigating it so they can provide more useful feedback about its occurrence. Check the Feedback Hub for Known Issues with your build under the announcements, and search existing feedback to make sure your issue hasn't already been posted. Being more organized as a Windows Insider goes a long way to focusing on the issues that matter most.
These builds can be unstable, and may still harbor bugs that can cause frustration or bog down your device. Be careful and think twice about installing them on a device you rely on for something important.