We are now less than a month away from the launch of Starfield! A fact that isn't lost on Samsung, which has started rolling out ads for the massively open world (or rather, worlds plural…as in over a thousand of them) sci-fi RPG.
The 32-second ad video has some pretty slick presentation interspersed with game footage. It ends with the message: "Stand by for Starfield on Samsung TV. No console required."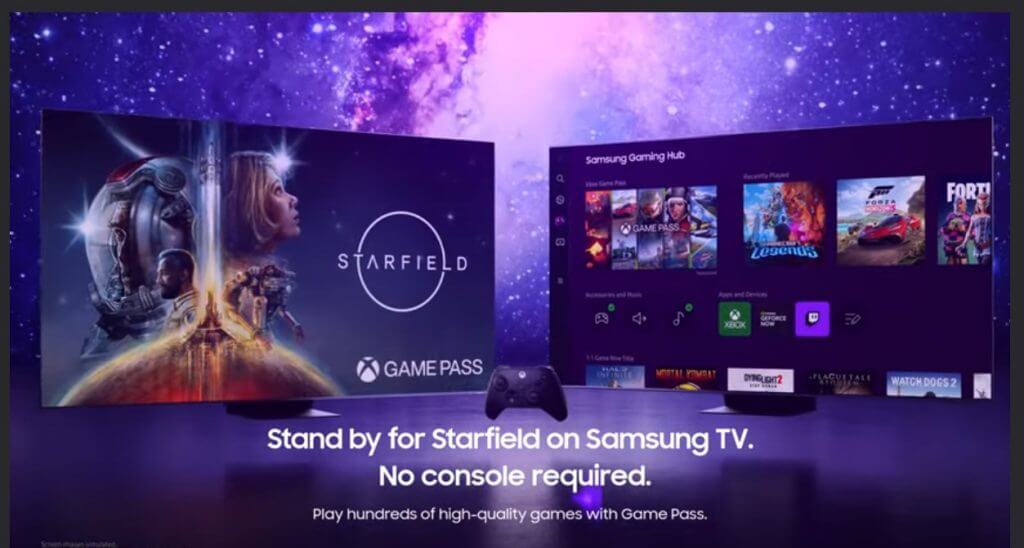 Samsung Gaming Hub launched a little over a year ago as  you may recall. The app brings together a list of cloud gaming services for select 2022 and newer Samsung smart TVs. This includes Xbox Cloud Gaming titles, among which Starfield will be included when it releases day one on Xbox Game Pass on September 6.
It's very impressive that a game the size and scope of Starfield can be played without a console or PC—the only requirements to play via Samsung Gaming Hub will be a TV, Game Pass Ultimate subscription and a controller.
Featured image via Pure Xbox.