Previously called "Project NEON", Microsoft continues the implementation of what we now know to be called "Fluent Design Language". This design language will be spreading through the OS in the next several months. We'll see all sorts of cool things like acrylic material design, or new animations that tie together the Windows experience.
Major Photos Update
In this build, we have a whole new Photos experience with a completely reimagined user interface. The landing page has been renamed to 'explore', which contains the list of all your photos and videos sorted by date, with options for thumbnail size at the top (huzzah).
At the top of the Explore page, you'll see a carousel of items called the Discovery Bar. This bar shows different buttons and actions of things, like a button to add source folders, some automatically created albums, suggestions, or even an 'On this day' page that shows you everything you did on this date through the years.
When you open a photo, you'll see that the whole photo viewer has been reorganized. The navigation has been moved to the top center, the editing tools are combined into a drop down menu with colored icons, and the add to album button is now called 'Add to story'. More on this in a moment.
For as long as Windows 10 has been around, people have asked for a search bar in the Photos app, and Microsoft has finally delivered that. This search bar rivals the functions of Apples new photos app and Google photos, with intelligent searching algorithms that can recognize people, places, and things. Simply search for something, and Microsoft Photos will try it's best to find what it is you're looking for through all of your Photos.
Photo Story seeks to replace Windows Movie Maker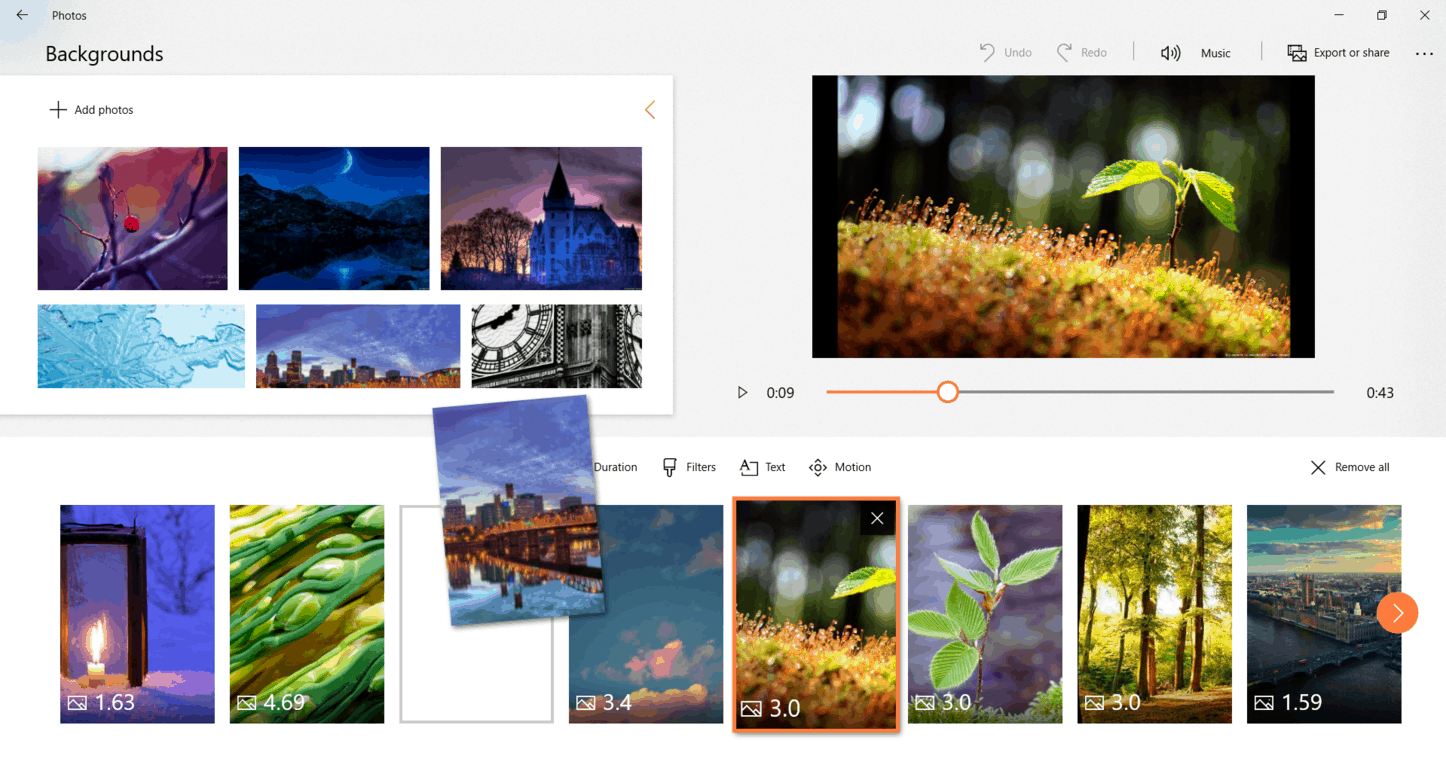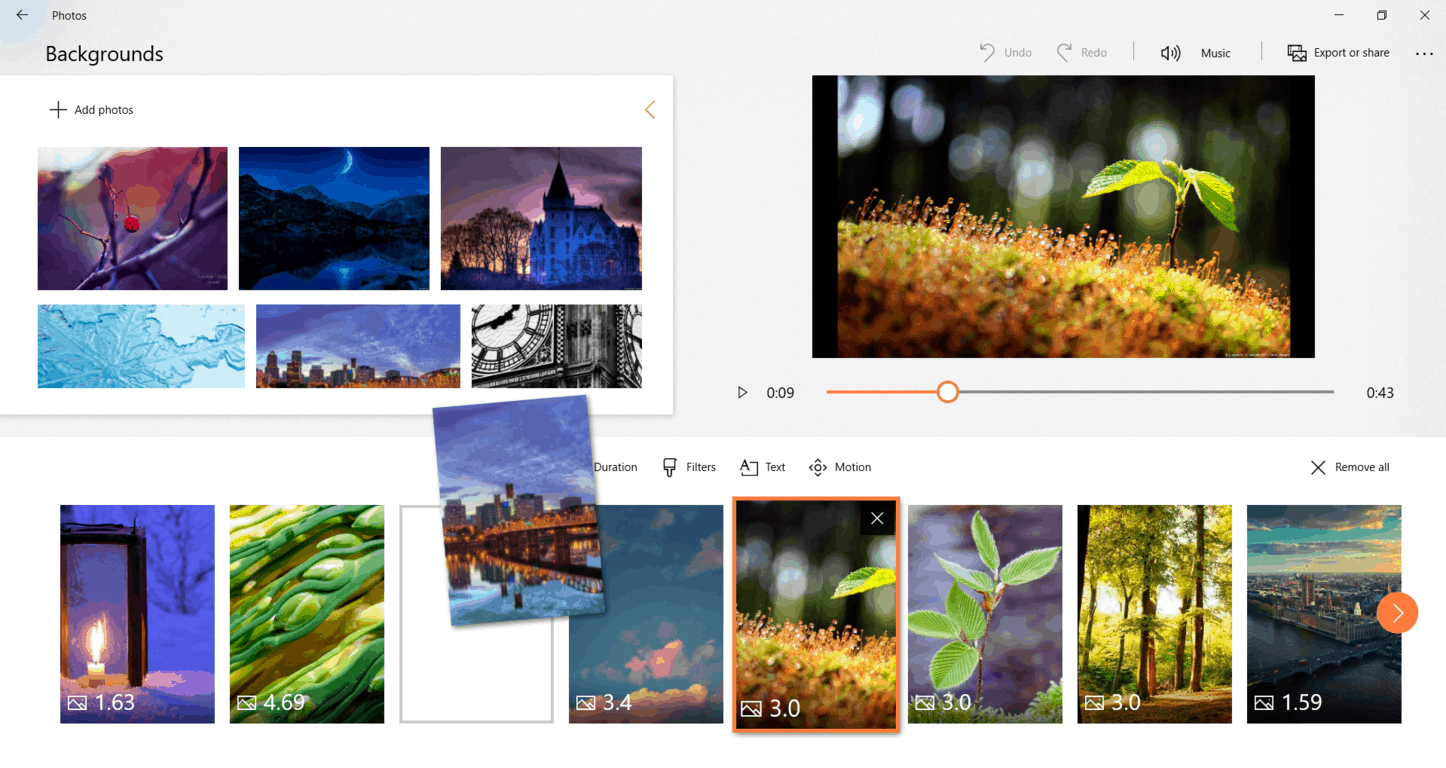 The next tab over, Create, contains a new feature called 'Story Remix'. Story Remix is an extension of the vision of the photos app shared with the world when Windows 10 was first being developed. Similar to albums, stories are automatically crafted videos of media in the photos app, with unique soundtracks, themes, and transitions applied to make them come to life.
Editing a story brings up a whole new UI. We have the collections on the left, the video preview on the right, and the timeline at the bottom. It's literally a spitting image of Windows Movie Maker. You can scroll through and drag images from the collection panel into the timeline. You'll get some cool new animations that reflect Fluent Design. Once photos are in the timeline, you can move them, select them, or change how long they display in the video. You can also apply filters custom text, and change how the picture is animated in the video.
This to me is very exciting, as a modern take on Windows Movie maker is something that I've been waiting for a very long time. Right now, the experience if fairly limited, and is a bit buggy, but I can see this blossoming into a great simple video editing tool that is available for everyone to use. Windows Movie maker may not have been the most powerful video editing tool in the world, but it was a tool that captivated the minds of early creators.
Seeing all of this so early on into this update, I'm tremendously excited to see what Microsoft has planned for us over the next 6 months.