Hey there everybody, it's me Cody, OnMSFT where today I'll be showing you my intro into the next major stage of Windows 10's evolution.
Those who have been following the Windows Insider Program extra closely will know that is isn't the first fast ring build released post the Creators Update. This is build 16184, and it's now what we're starting to see some of the features Windows fans have been dying to see.
Welcome to Redstone 3.
At first glance, everything seems to look the same, although, as you begin to explore the system you'll notice that Microsoft is already testing different styles in different apps. The fabled "Project Neon" being among these things, with some apps such as Groove or Paint 3D sporting frosted glass panels serving as relief shading in their layout. Looking at this frosted glass, the different apps using it all use it differently. Developers have already had access to the tools that allow for apps to do this, but it's only now that we're seeing it in built in Windows apps. While I'm not a big fan of translucency, I think that when handled right, it can do a very good job at mood setting in apps. We'll just have to see where this goes.
This build, 16184 for PC, we see yet another very intriguing experience finally implemented: My People.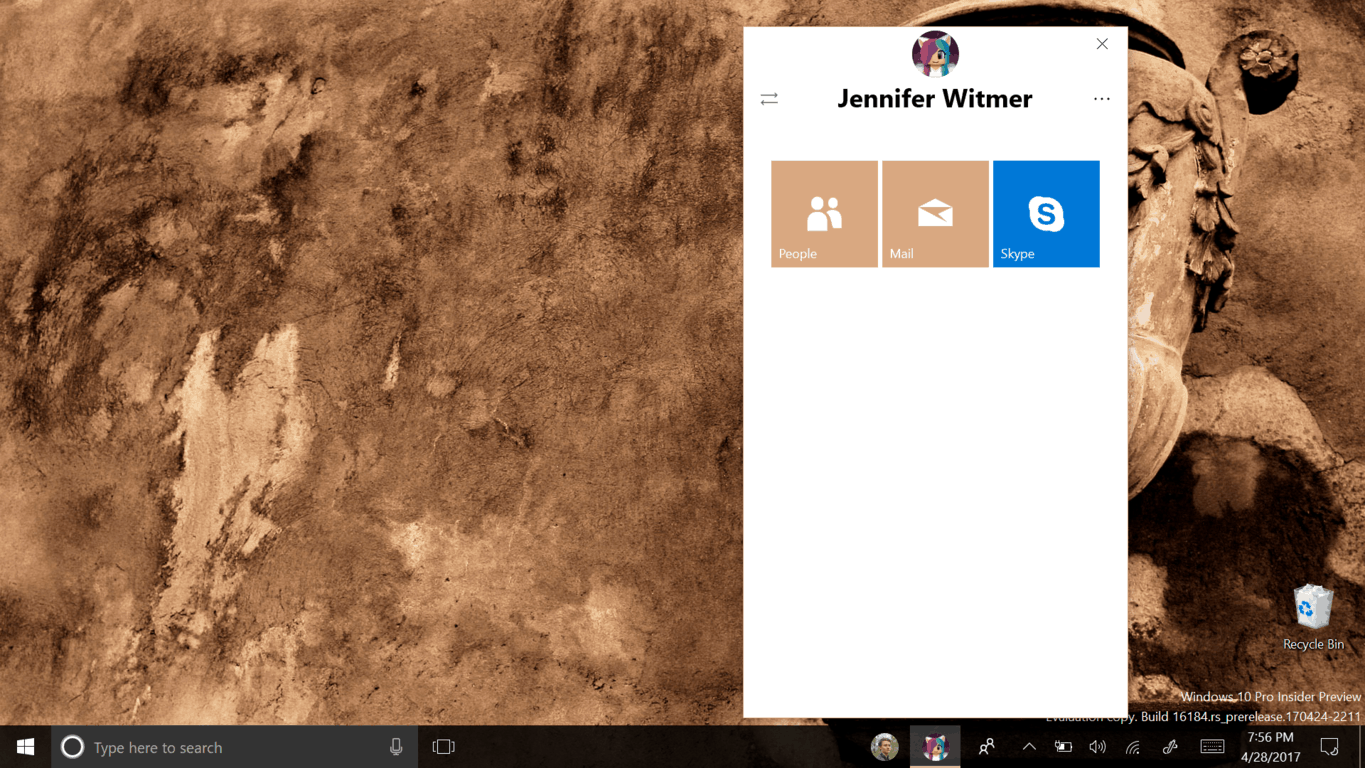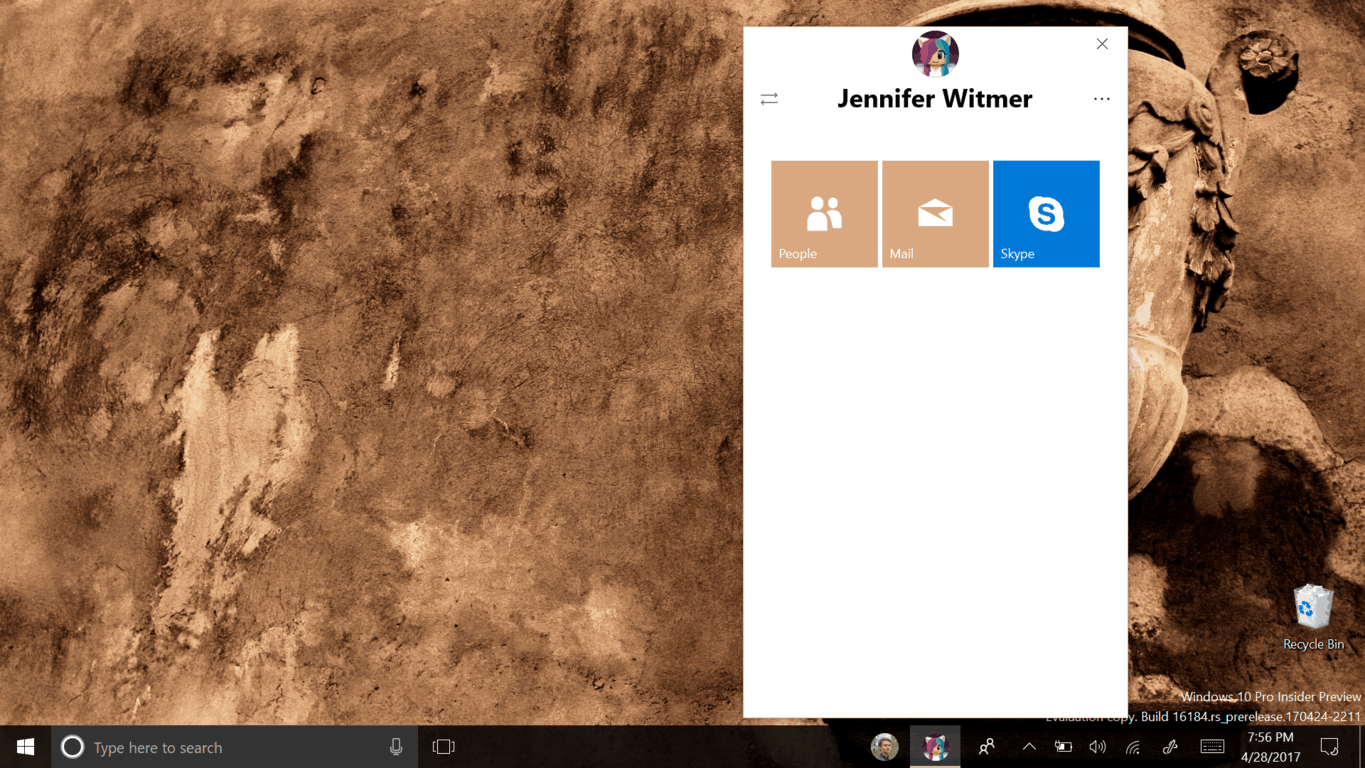 The concept is quite simple. Think of it sort of like chat heads on Android. This is a place where you can conveniently maintain an online conversation with someone while working in another app. There are several different services you can message people through, including Skype and email. The people here are people that are in your Outlook contacts. You can view their profile, just as you would in the people app, and pin specific people to the taskbar.
Now, as with all these new features, there are also quite a few issues, so be aware of that. Like I've said before, I highly discourage you install these builds on your main device, not in that they will cause explode, but because you might run into an undocumented issue that prevents you from getting some important task done.