Hey there everybody, it's me Cody On Microsoft where today I'll showing you Windows 10 build 15019 for PC.
This build is the latest Fast Ring build for Windows Insiders as part of the Creators Update, which is expected to come out sometime spring of this year. I will note that these builds are buggy, and I wouldn't recommend installing them onto your main device.
Getting the Update
In the last few Windows Insider fast builds, many users were reporting getting stuck on the Windows update screen, not being able to get the build to install past 0%. This issue continues into 15019, however, has been noted to be a visual glitch.
In my case, after waiting it out, the update finally installed, and a restart button appeared on the Windows update page.
Action Center
Starting right up here you still aren't able to drag and drop apps from the app list onto the start menu, and Cortana remains that questionable light gray color.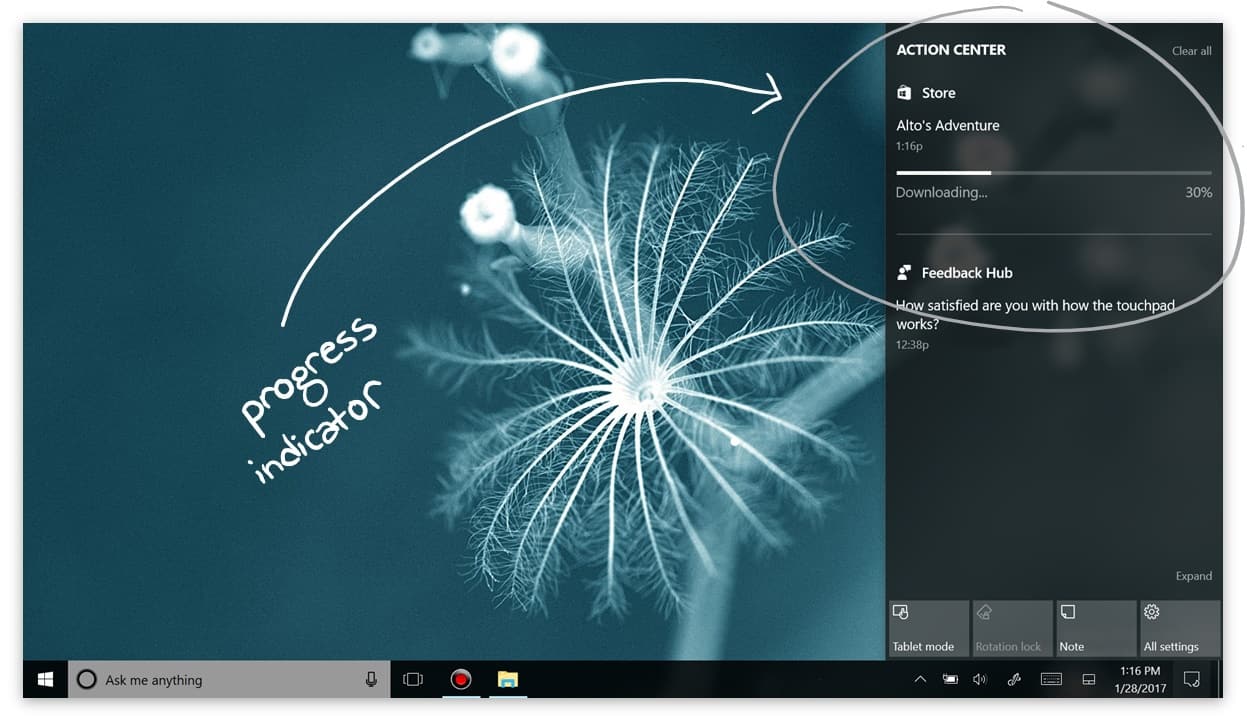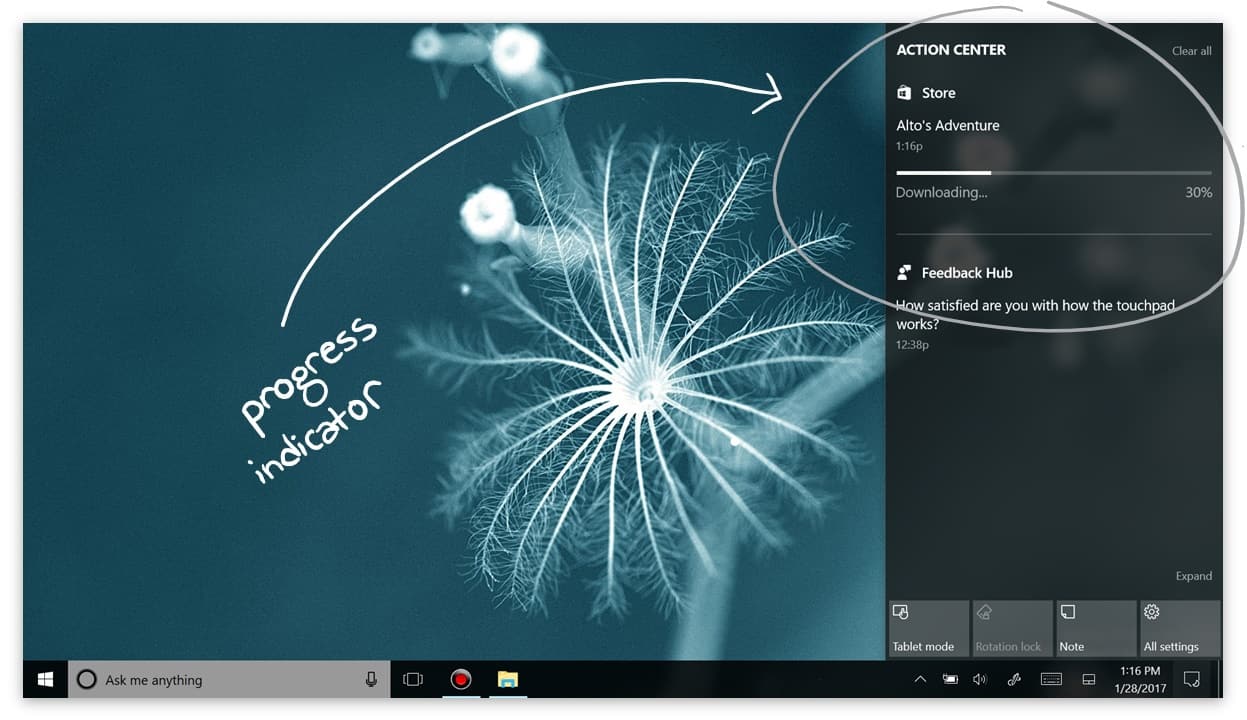 Also, the Store has been updated alongside this build, which now will show progress indicators in Action Center when downloading apps. This is in extension to the features regarding progress indicators I discussed in my last video on Build 15014.
Gaming
Game Mode is a new experience in Windows 10 that is designed to optimize games for the best performance possible. You can find settings relevant to game mode in the settings, and when enabled, can be activated by opening the game-bar in UWP or Win32 games.
In addition to that, full screen Game Bar support has been extended to 17 additional games with this build.
Battlefield 3
Call of Duty: Black Ops 2
Call of Duty: Black Ops 2 – Zombies
FIFA 14
FIFA 17
FIFA Manager 14
Grim Dawn
Guild Wars 2
Left 4 Dead 2
MapleStory
Paragon
Payday 2
Rocket League
The Elder Scrolls Online
The Sims 4
Tom Clancy's Rainbow Six Siege
Warface
You can now start streaming gameplay in supported games live through the Windows Game Bar. The streams are broadcast through Beam, an online streaming platform that was purchased by Microsoft last year.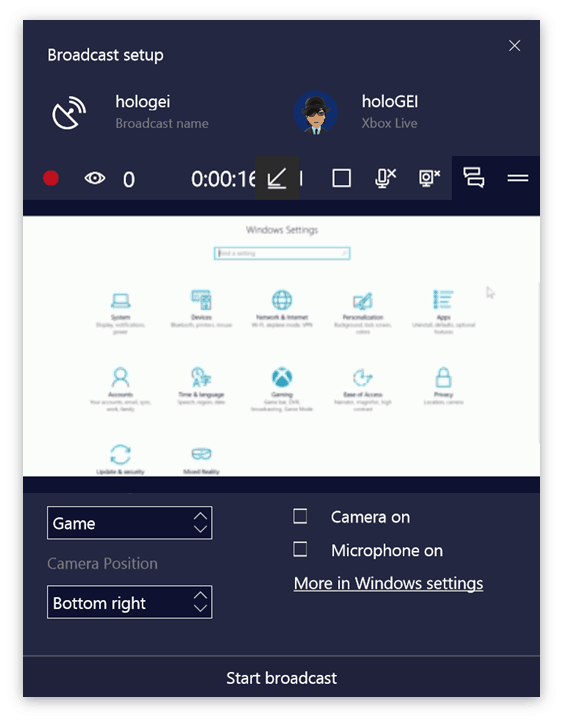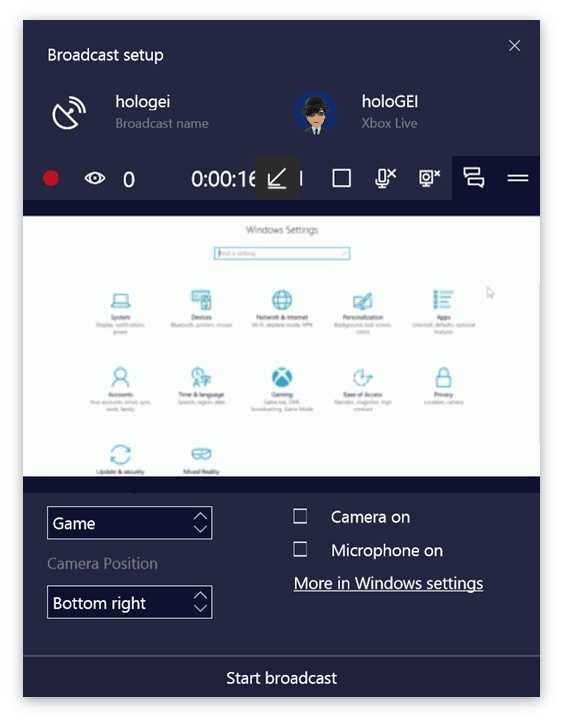 Gamers beware though that black screens and crashes are common in many popular changes in these builds, so I would definitely think twice about installing them on your main device.
Settings
There is yet another section in the settings app, and it is dedicated specifically for gaming. You will see it right away, as it is represented by the Xbox logo. It's a bit off looking in my opinion as it is the only icon in the settings page that isn't in wireframe format.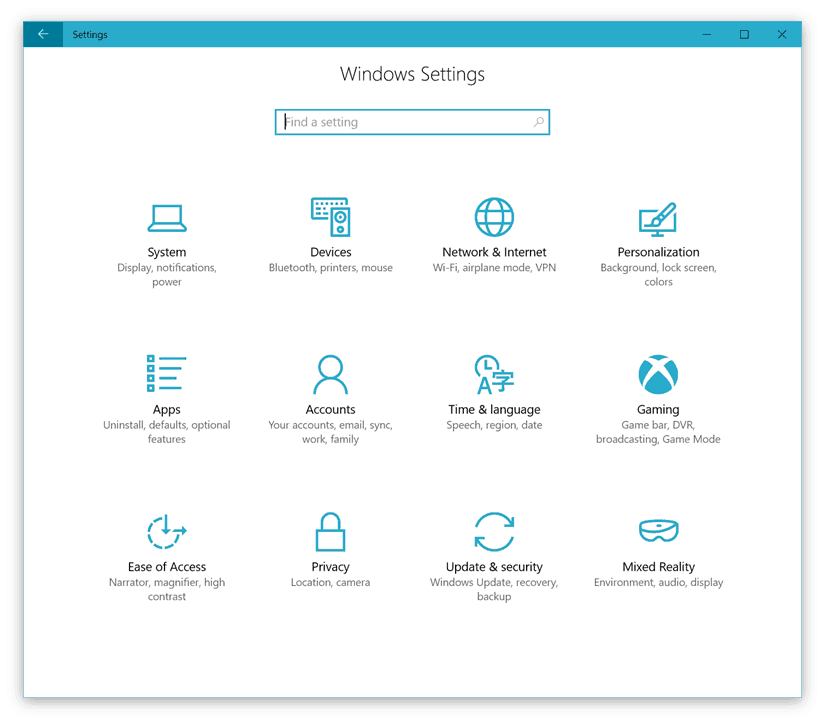 This section contains all the settings that were previously accessible only from within the Xbox app. I find this section quite handy though, because they Xbox app hasn't always been the best performer in the world. You can actually open the game bar right here in the settings with Windows+G, not guaranteed to work at all, but you can open it to test the configurations you make in these settings pages.
Secondly, the 'Holographic' section we saw previously is gone, and we now have a 'mixed reality' section. Not sure the relevance of this, but it does seem to be hinting at things in development for the future. Of course, I don't own any holographic or augmented reality devices, so I can't demonstrate any of the toggles on these pages.
It's interesting though.
The Blue light toggle that was introduced in 15014 has been renamed from 'Blue light settings' to 'Night light settings'. Immediately I notice that within the page, the temperature configuration slider now has a black outline to make it more distinguishable from the background. This makes it a lot more readable, which I like, however it still looks somewhat out of place. We'll see how this goes.
In the continued effort to replace the control panel, a Troubleshooting page has been added to the Update and Security section in the settings app. This page will help you solve various common issues with your PC, by launching troubleshooters to attempt and fix the problem.
Microsoft Edge
Continuing again with e-book support in Microsoft Edge, Edge can now read your books aloud with a new button in the upper right of the window.
Another small note that I'm sure many people would appreciate, emojis will now display in their full color form in Microsoft Edge. Nice for those who use Edge for browsing online forums and social media sites.
Out of Box Experience
As many of you may be aware, the Windows Out of Box Experience was significantly altered in earlier Creators Update builds.
I am not able to demonstrate; though, I can elaborate.
The experience continues to be developed with this build, with many new additions that aim at making the experience as natural as possible. The voice is now recorded by actors, and subtitles have been included for the hearing impaired. The setup will open an extended browsing experience for Wi-Fi networks that require further configuration, and the Microsoft Account sign in page was redesigned.
Proceed with Caution
In addition to all these things I've discussed, there's also a plethora of bug fixes all throughout the system in this build. You will certainly notice an improvement if you're a deep explorer.
That isn't to say though that there aren't a whole bunch of issues, so be aware of that. Like I've said before, I highly discourage you install these builds on your main device, not in that they will cause it to explode, but because you might run into an undocumented issue that prevents you from getting some important task done.
Anyhow, this has been a build update video with me, Cody OnMSFT. If this video was helpful, make sure to subscribe and check out onmsft.com to continue receiving updates about the future of Windows 10, Windows 10 Mobile, and the future Windows 10 Creators Update.