Windows 10 build 17661 became available today for Insiders on the Fast ring and for Skip Ahead. This is the first time the same Redstone 5 builds have been available for both rings. Unfortunately for many Windows Insiders, just because they're now all on the same page doesn't mean everyone will see the same features. Some controlled experiments are being done with Sets, meaning not all Windows Insiders on the Fast ring will be able to test it. If you are coming on this build from Skip Ahead, however, you will be able to continue testing it.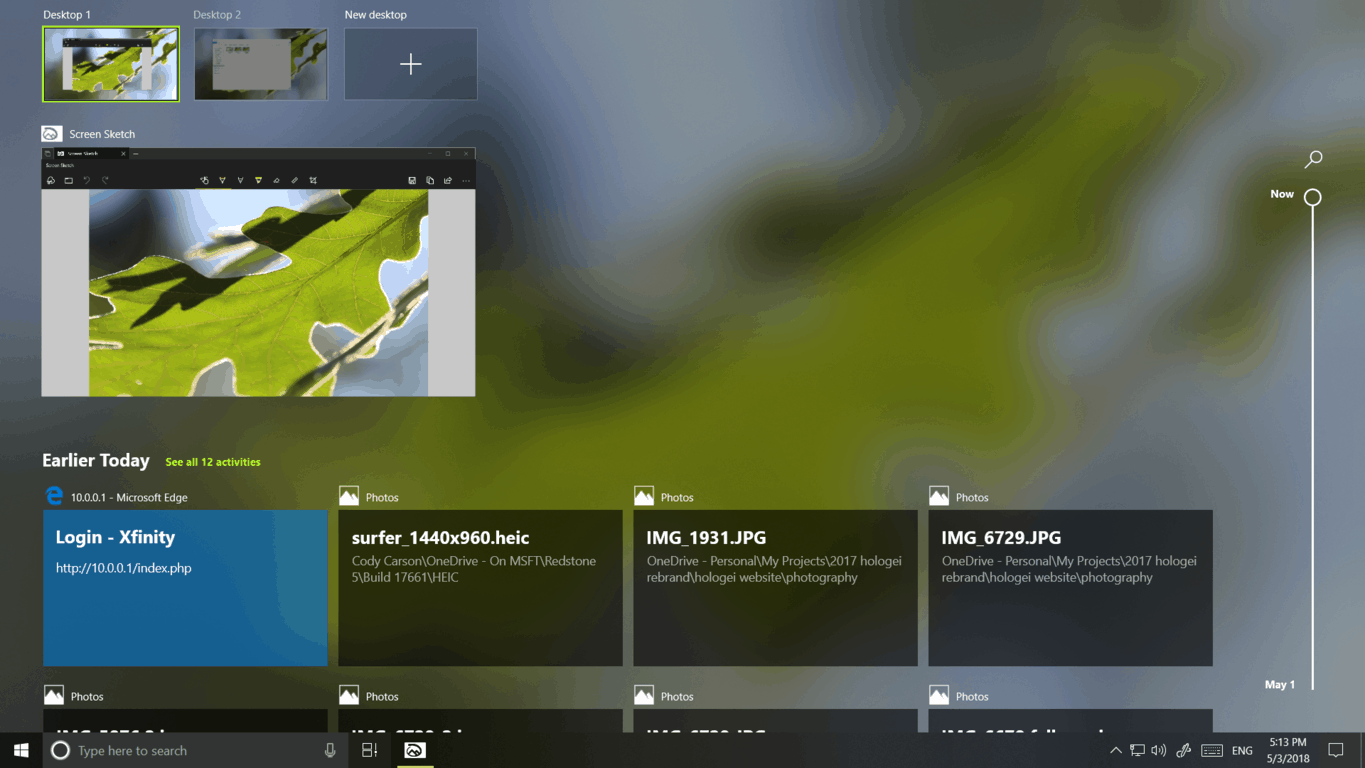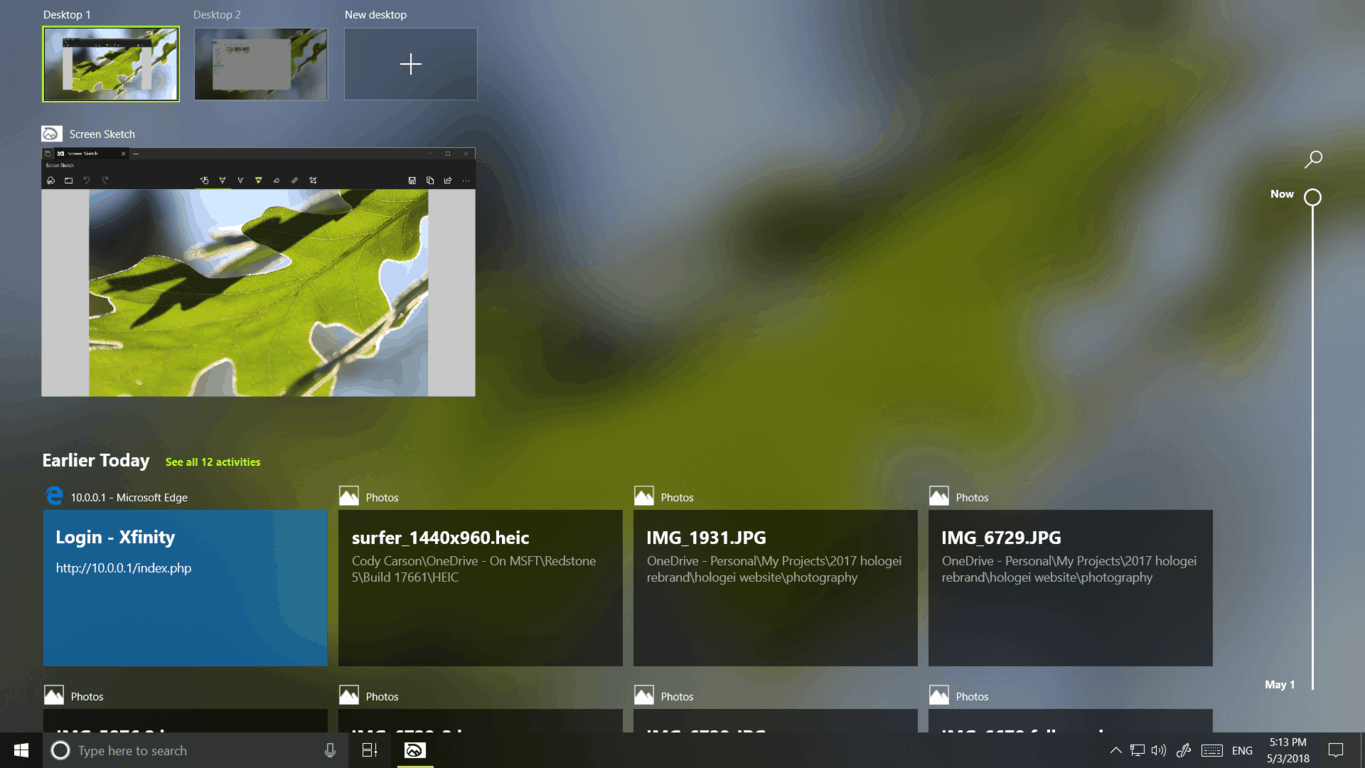 All Windows Insiders will get to test out the other new changes coming with this build. One of these is a nice new soft blur effect in Task View, which looks nice.
A New Snipping Tool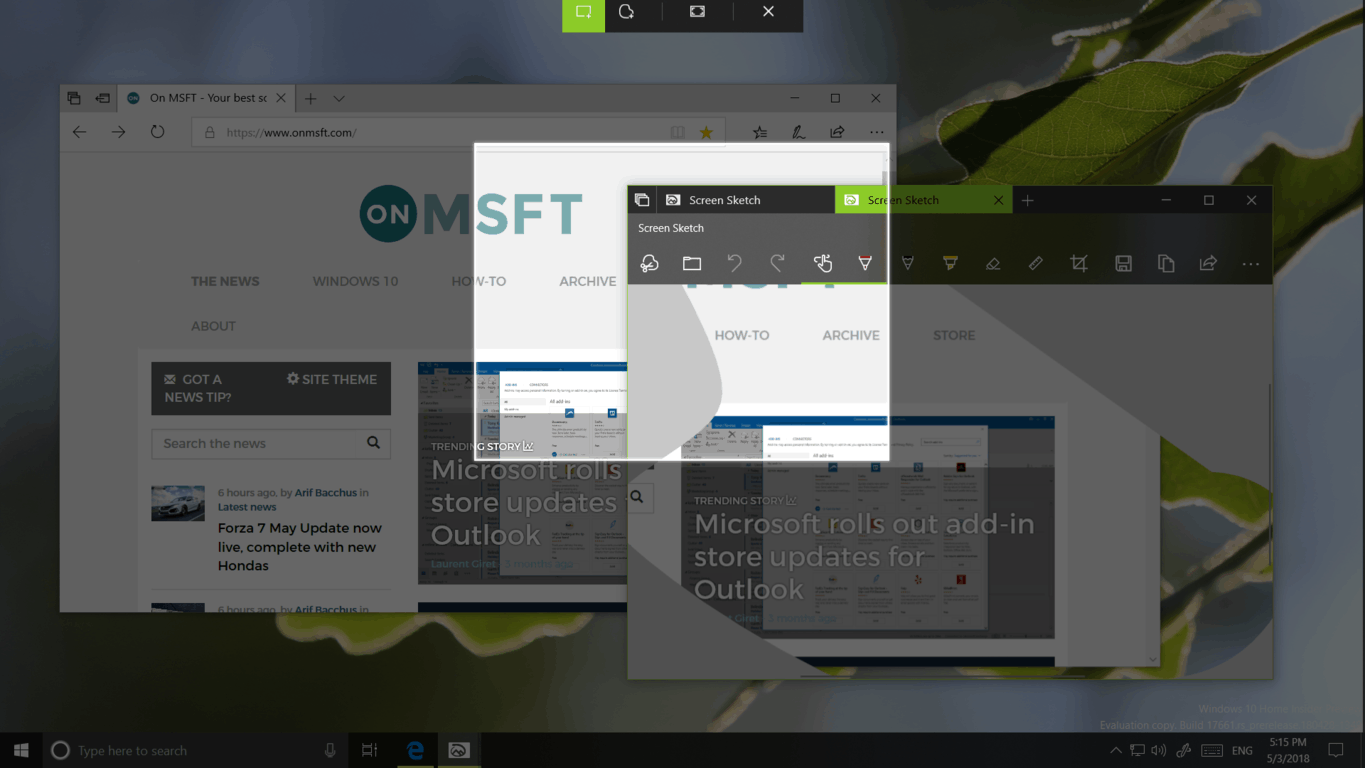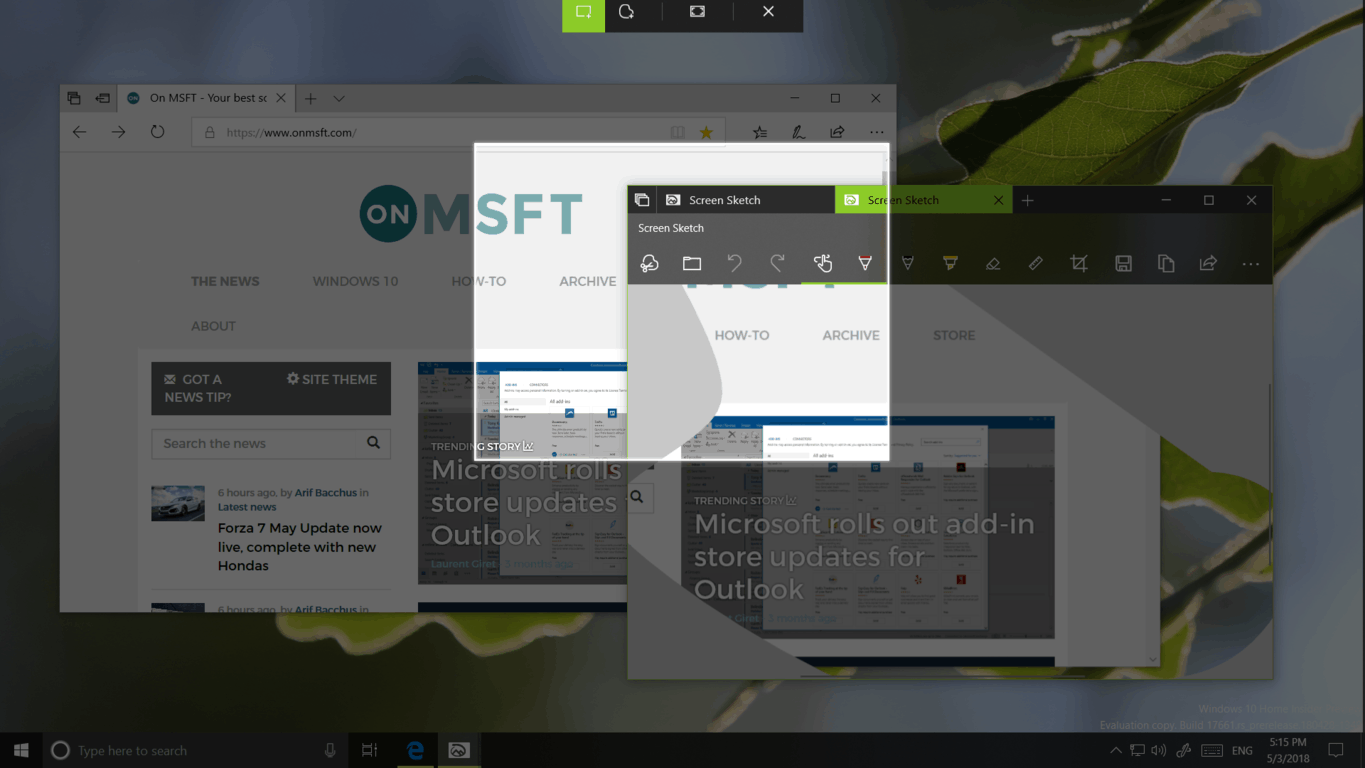 The Creators Update brought lots of new experiences for Windows Ink, including a screen sketch in the Windows Ink Workspace. This was great and all, however, it tended to feel a bit too far away for mouse and keyboard users to access. Starting with this build, however, a completely new app has been made from that previous experience called "Screen Sketch".
Screen Sketch is like a conglomeration of all the screenshot tools Windows 10 has had. By using the same old keyboard shortcut WIN + Shift + S, a new snipping tool experience will appear. Instead of dimming out white, the screen will darken, and a toolbar at the top will let you change between rectangle, freehand, and screen capture mode. After making the selection, some nice new animations will make it very clear what exactly it was you copied to your clipboard. A notification will immediately follow your snip, which you can click on to make further edits to the selection you made in the Screen Sketch app.
If even the keyboard shortcut is too much for you to remember, there are still a few other ways you can get to the screen snip tool. If you have a pen, you can set the clicker to open the screen snipping in the Windows Settings. There's also an option in the Keyboard Settings that lets you use the Prink Screen key to launch screen snipping. Finally, a "Screen Snip" shortcut is now available in Action Center by default.
Enhanced HEIF Support
We've seen HEIF Support since Build 17623 of the April Update for Windows 10. If you aren't familiar with it already, HEIF (High-Efficiency File Format) and HEVC (High-Efficiency Video Coding) are new formats that can compress media much further than JPEG, while at time same time retaining more quality.
With this build of Windows 10, you can now rotate HEIF-format images in the file explorer by right clicking on them and selecting "rotate left" or right. In the file properties, you can even now edit metadata in the details section.
Be Careful!
This was a brief overview of some of the interesting new features in Windows 10 build 17661. You can take a look at the full list of fixes here. With all these new features, there are also quite a few issues. No, they won't cause your device to explode, but you might encounter some undocumented bug that prevents you from getting an important task done.