Starting price: $1,800
With almost all of the new phones up for sale this Fall we were given a chance to review one of the biggest phones (in most regards) in the market with a loaner Samsung Galaxy Fold5 from AT&T.
A cursory glance of the Fold5 tells an iterative story that culminates in a handful of nice additions to the 2023 offering, but for someone who is new to the Galaxy Fold universe, the Fold 5 is quite the epic journey and as a previous Microsoft Duo owner, the pivot in foldable ideology between Samsung and Microsoft is stark.
Specs
Samsung Galaxy Fold5
Battery
4400 mAh
Wireless Power share
Yes
Storage Options
256GB
512GB
1TB
Processor
Qualcomm Snapdragon 8 Gen2 Mobile Platform for Galaxy
RAM Options
12GB
Pen Compatibility
Yes
Cellular & Wireless
5G
Ultra-Wide Camera
Yes
Resolution
Rear:
50MP Wide
12MP Ultra-Wide
10MP Tele 3X Optical Zoom
30X Space ZoomFront:
10MP Cover Screen
4MP Under Display Main Screen
Aperture
Rear:
50MP Wide(f/1.8)
12MP Ultra-wide(f/2.2)
10MP Tele (f/2.4)Front:
10MP Cover Screen (f/2.2)
4MP Under Display Main Screen (f/1.8)
Flaw Detection
Yes
Ultrasonic Fingerprint Scanner
Capacitive FP
Display
7.6" Dynamic AMOLED 2X Infinity Flex Display
QXGA+
120Hz Adaptive Refresh Rate
374ppi, 1,750nits (Outdoor Peak)
6.2" Dynamic AMOLED 2X Infinity-O Display
HD+
120Hz Adaptive Refresh Rate
402ppi, 1,750nits (Outdoor Peak)
Build Quality
5/5
The Samsung Galaxy Fold5 is a unique device and comes with its own unique design and build quality that both feels substantial and premium. Similar to the Galaxy S23 lineup, the Fold5 comes with a frost glass back that offers a subtle traction to the touch that helps with grip, while the flat edges of the back and screen assist in gripping the phone one-handed.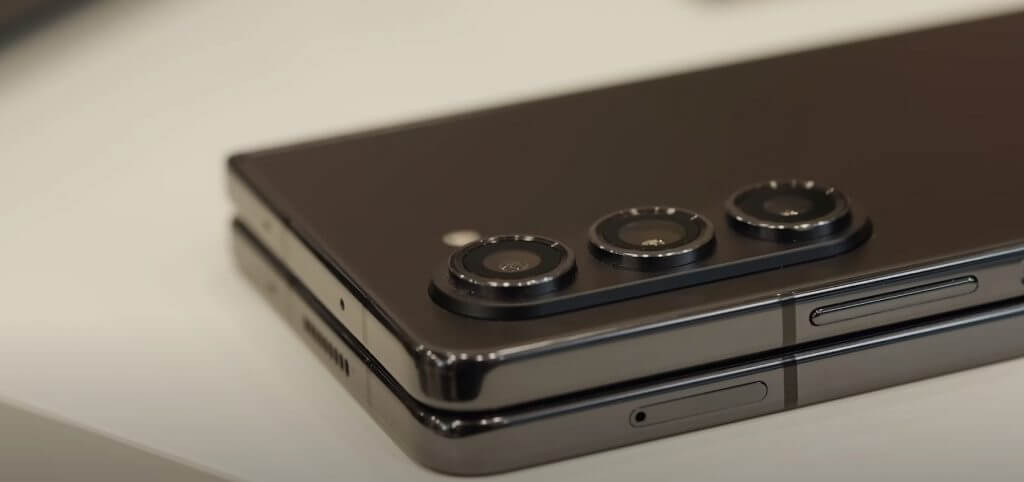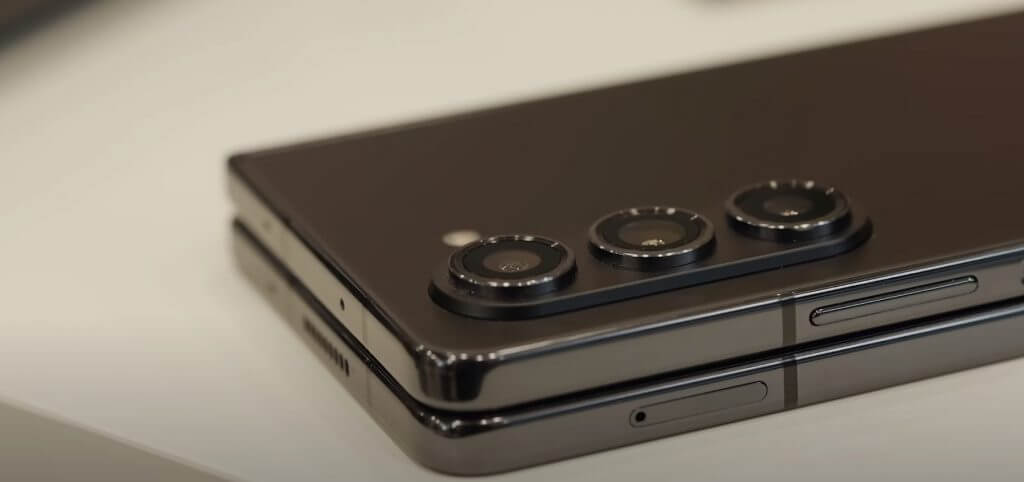 The edged frame of the Fold5 is a polished gunmetal grey on the Phantom Black unit we were given, and it's paired with an identical colorway and finish found on the hinge-binder of the phone as well. The Samsung branding on the hinge-binder is an offset color that's hard to read in most lighting situations but can be thankfully subtle for owners who appreciate a stark minimalist look to their devices.
Along the side of the phone are a power button that rest flush with the polished edge is can be hard to find in the pocket or when not cautiously searching for it, as well as the volume rocker that does stand out a bit from the frame and is easier to navigate with touch only.
There is a three-ring camera apparatus tooled into the back of the camera that protrudes about a 1/4 inch from the frame and contributes to the uneven positioning of the phone on flat surfaces, but the wobbliness is less noticeable when the Fold5 is unfolded.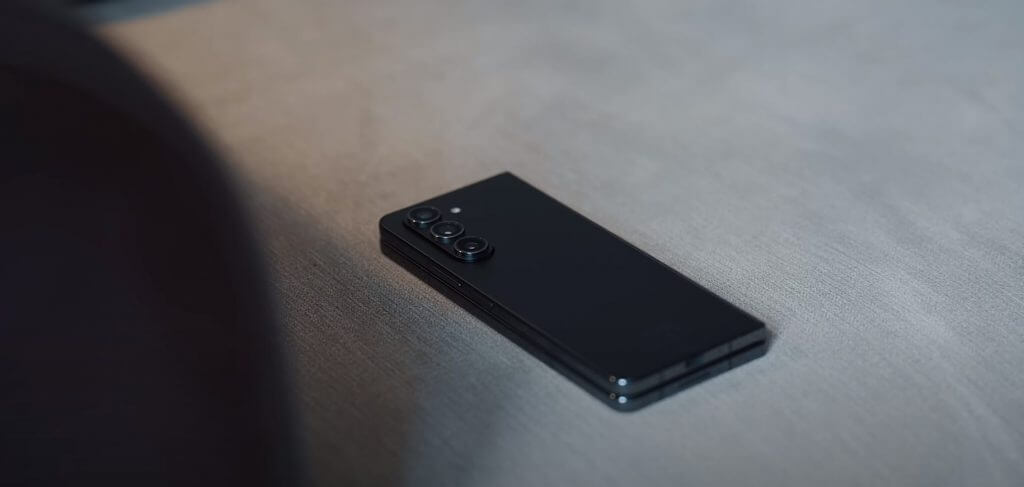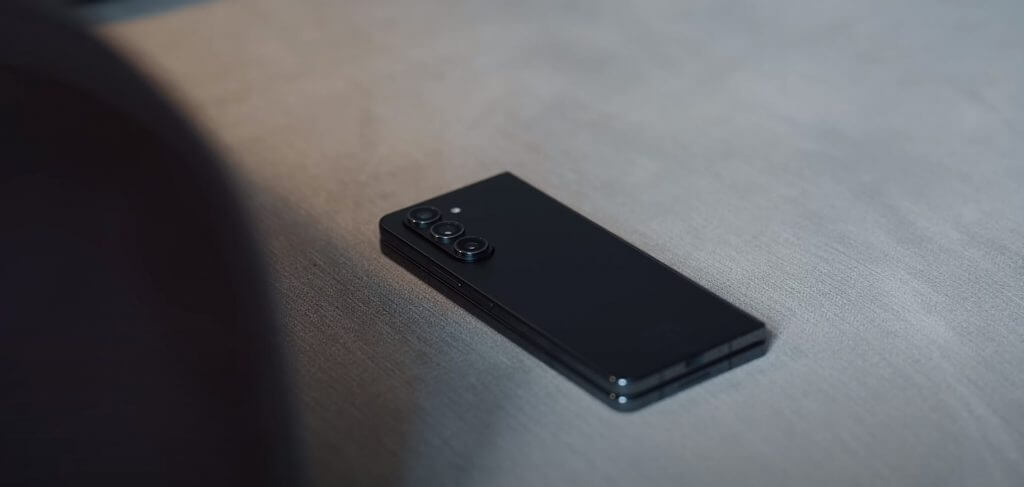 The entire sandwich of glass and metal feels very good in the hand even with the unusual hefty, concentrated feel that takes some getting used to coming from a slab phone that has its weight more evenly distributed.
With this being the first Galaxy Fold device I've reviewed, I've had to defer to other reviews about the new hinge and weight reduction from the previous models. Having played with older Fold devices at Best Buy and AT&T, I can note the new hinge design that allows for a flush closure of the phone is very nice and makes the entire package feel more complete this time around.
On the more technical side, the phone comes with IPX8 certification for water resistance, and a shock absorbing layer applied to the main screen while both the front and back of the device comes with Corning Gorilla Glass Victus 2 manufacturing that combine at the new Armor aluminum Flex hinge that's also supposed to be machined to absorb shock better this time around.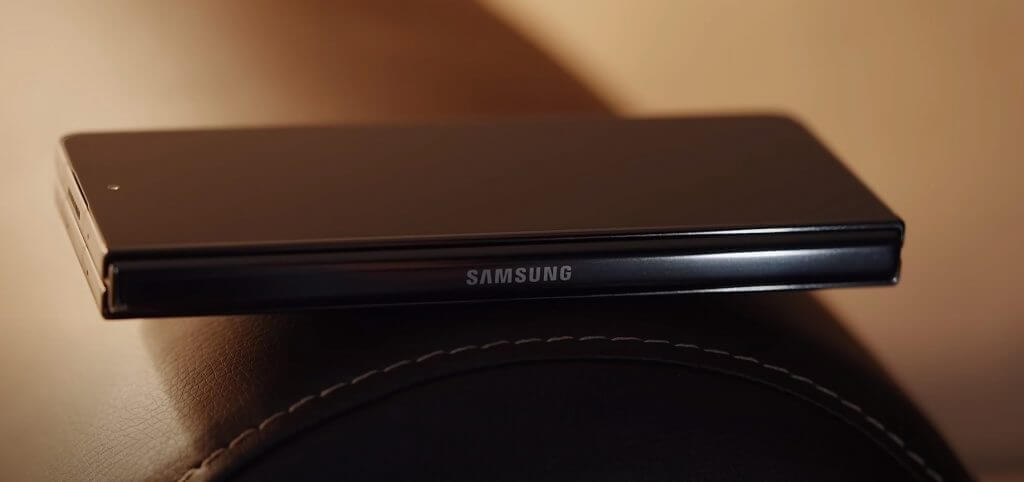 With that being said, I did start off my review with a case, but eventually went caseless because the Fold5 just felt nice in the hand, plus insurance.
Screen
4/5
There are two screens on the Fold5, with the front screen sporting the 120Hz Adaptive Refresh Rate technology and 1,740 nits of brightness as the main screen.
When opened, the Fold5 feels about as weighty as the Galaxy S23 Plus even though it spans more physical space. The main screen of the Fold5 is vibrant and out of the box, uses a very vivid color profile to punch of color contrast on the display. The feel of the display is distinctly different than that of normal glass, a bit warmer and with more tactile traction than usual.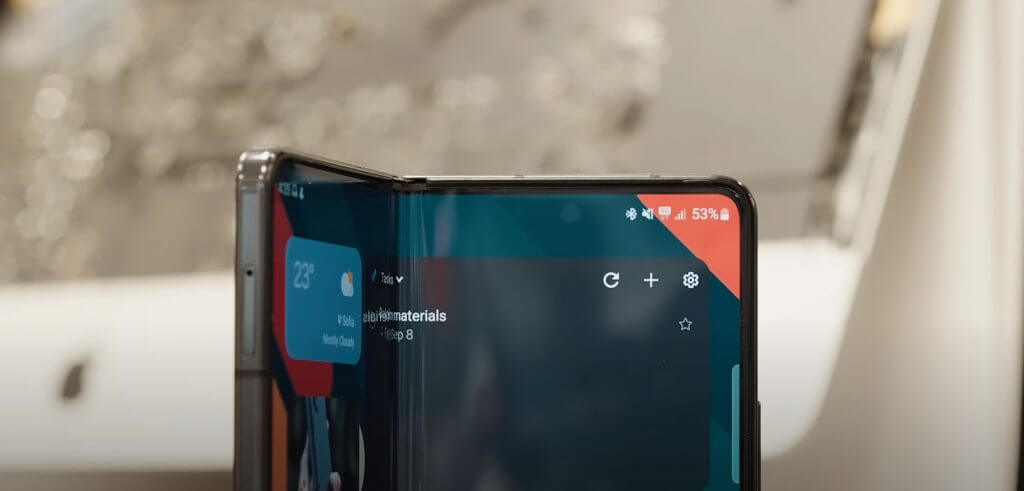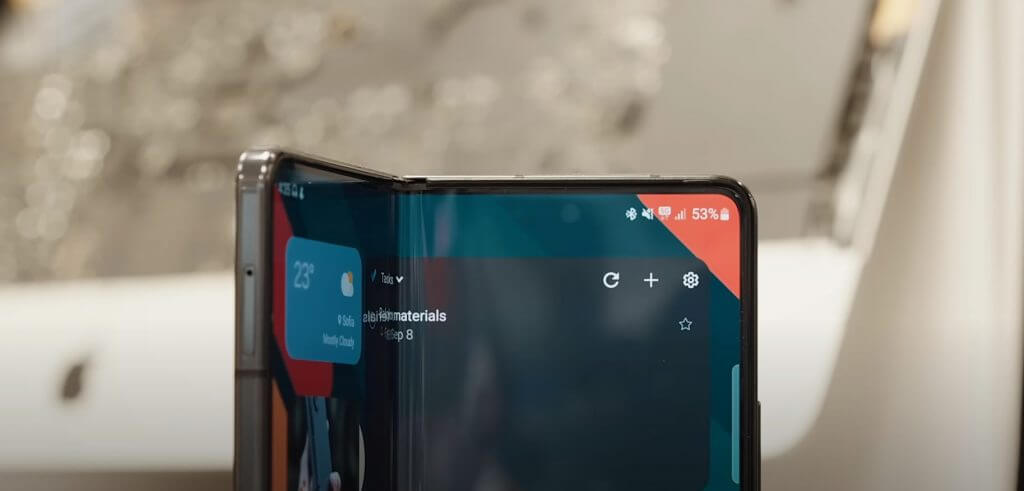 The resolution of the main screen sits at 374ppi on a flexible Dynamic AMOLED panel and seems to have exceptionally good response times which present themselves well during gaming or hi-res video playback.
Despite the hinge induced gap in the middle fading into the background in most instances when viewing content on the Fold5, it remains a constant physical reminder when swiping panning, zooming, or pressing against the combined displays.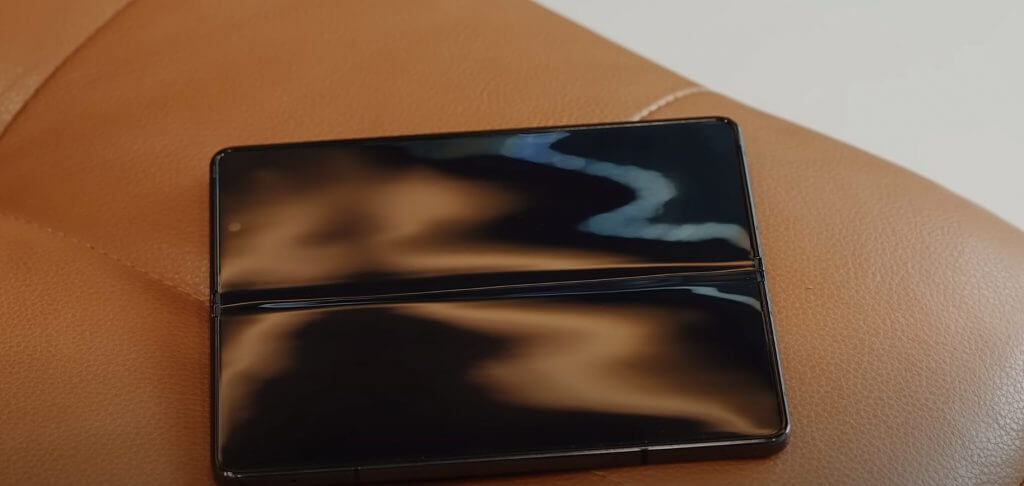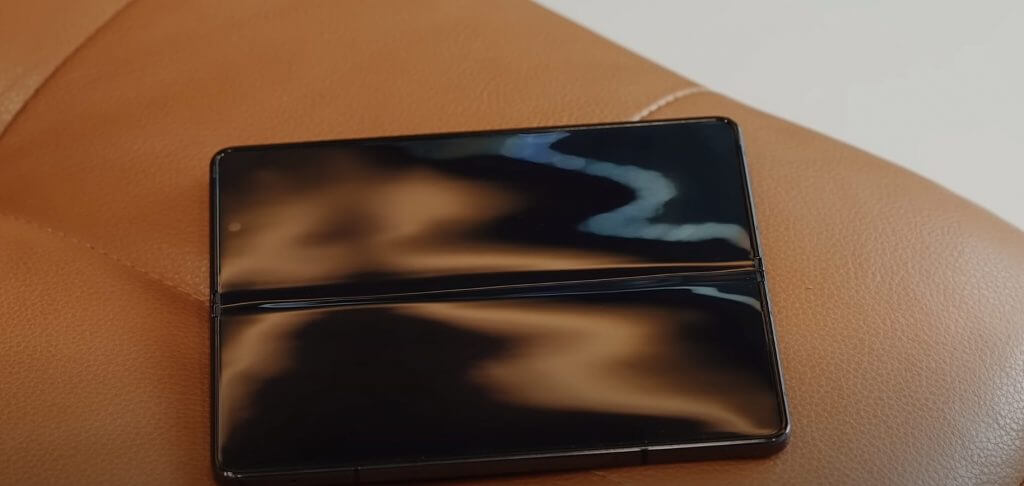 The front facing camera on the main display is most noticeable when viewing content with white or lighter backgrounds despite Samsung adding more subpixels to the panel, but overall remained a non-issue in day-to-day use.
Camera
4/5
The cameras on the Fold 5 are relatively impressive with the new AI-led multi-frame synthesis process Samsung puts images captured by the 4MP Under-Display camera on the main screen to clear up images.
There is still a hint of haze that adorns selfies captured by the UDC but it's better than what's come before with other images from older Fold devices. As for the unincumbered cameras, the 10MP hole-punch on the front screen is just as good as last year based on the comparisons I've seen online, and as someone coming from an S22+ the images seem to be on par.
The Fold5's 50MP camera does a great job at crushing dynamic ranges and offering boosted clarity in brighter environments. Color accuracy and reproduction are much closer than they've been on previous Samsung devices I've used and reviewed. Now it should be noted, that the Fold5's display does a lot of water carrying for the impressive image perception, but even when transferring captures to my Windows PCs and editing in Lightroom, the Fold5's pictures still retain about 90% of the color and clarity as the devices screen.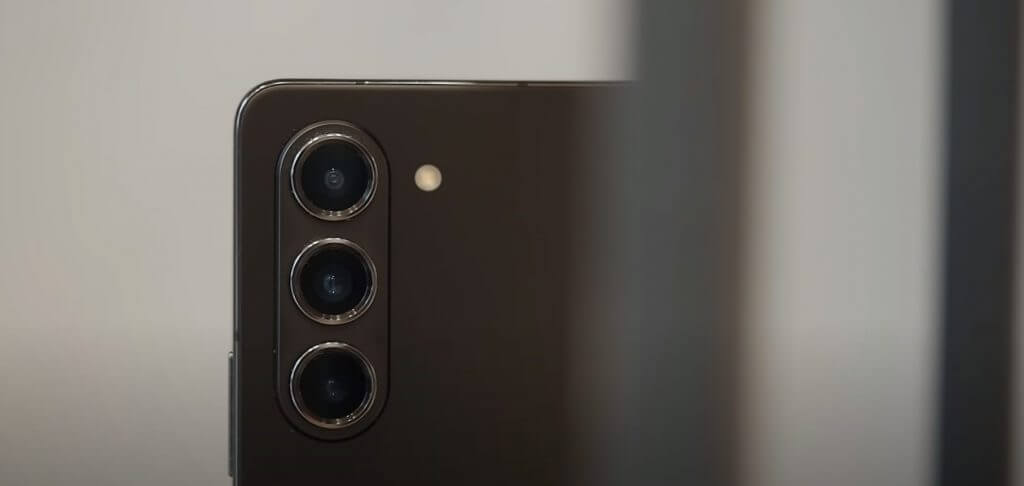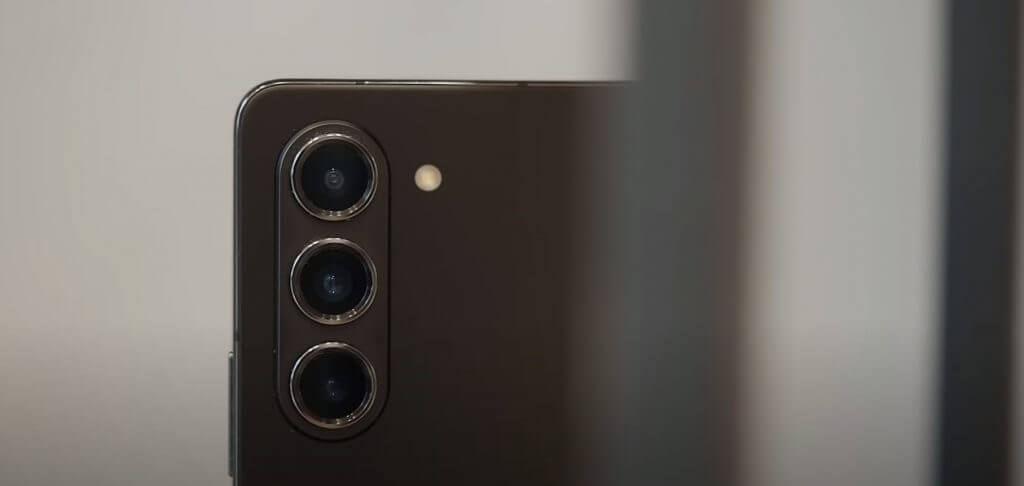 Resolution holds steady when viewing both on device and exported captures. My only real gripe with the camera is Samsung's lack of software optimization that addresses its well documented shutter lag experience. Every so often the shutter speed on Samsung's camera gets tripped up, and the experience isn't exclusive to Samsung phones the camera does not adjust or optimize for those slips but instead almost glorifies the blurriness.
I've experienced shutter lag with every smartphone camera I've owned, and I don't want to add to the chorus of reviewers harping on Samsung's continued struggles with the issue, but somehow m Pixel 4XL managed to use software to compensate for its rare shutter lag situations. I would think by now, that if Samsung can't seem to address it in hardware, they figure a solution via machine learning or something that would help lessen the shutter lag issue.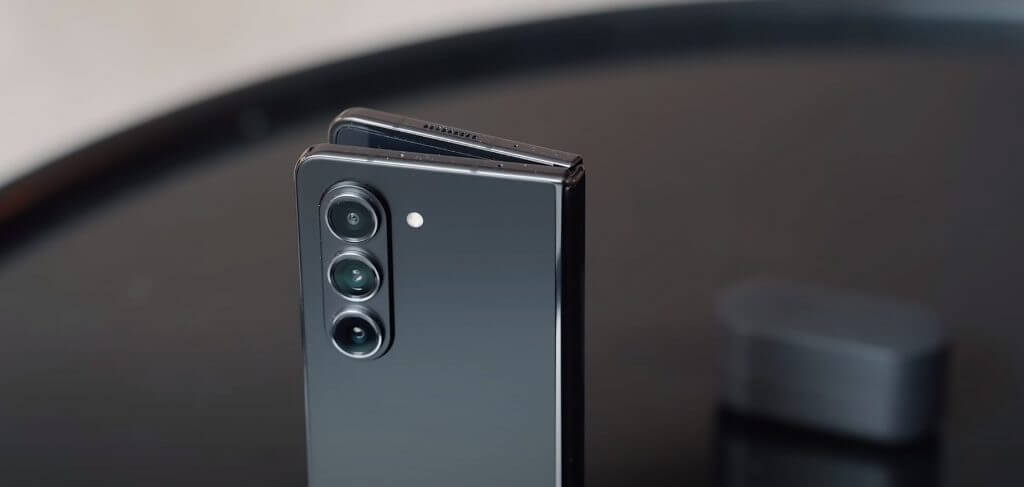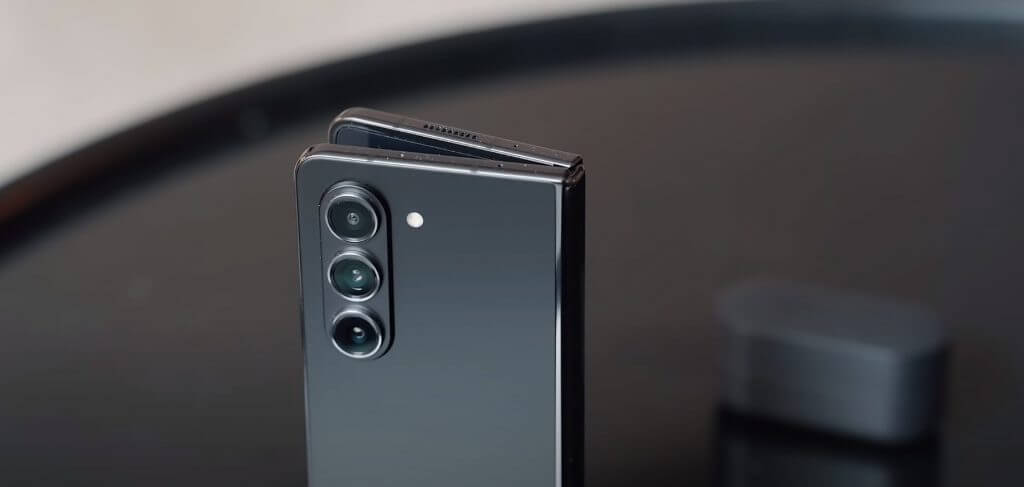 The awkward image capture positioning when the device is unfolded seemed to increase the amount of shutter lag occurrences I had. Put into perspective, perhaps one in every thirty images taken in relative succession would stumble across a shutter lag issue, but for the majority of images captured from the Fold5 were as spectacular as from my Pixel 4XL, S22 and my wife's iPhone 13.
User Experience
3/5
I would like to note up top that I am identifying the user experience as two separate reviews that take into account what Samsung provides with its OneUI operating system and the limitations of Android in general.
The Fold5 is perhaps the most robust smartphone experience in the smartphone market. I had to take to YouTube to surface the multitude of options, features, settings and preferences that are afforded Fold5 users, and even a month into a review, I'm still finding new ways to interact with the foldable.
The level of customization on the Fold5 is head scratching long, from the way incoming notifications are presented to app pairings assigned specifically to the S-Pen, users will probably spend the first six months simply tailoring the device to their specific needs.
Samsung used to be derided for its overlapping app situation with Google provided services as well as an overabundance Settings options, but for a device such as the Fold5, all of those perceived negatives work in Samsung's favor.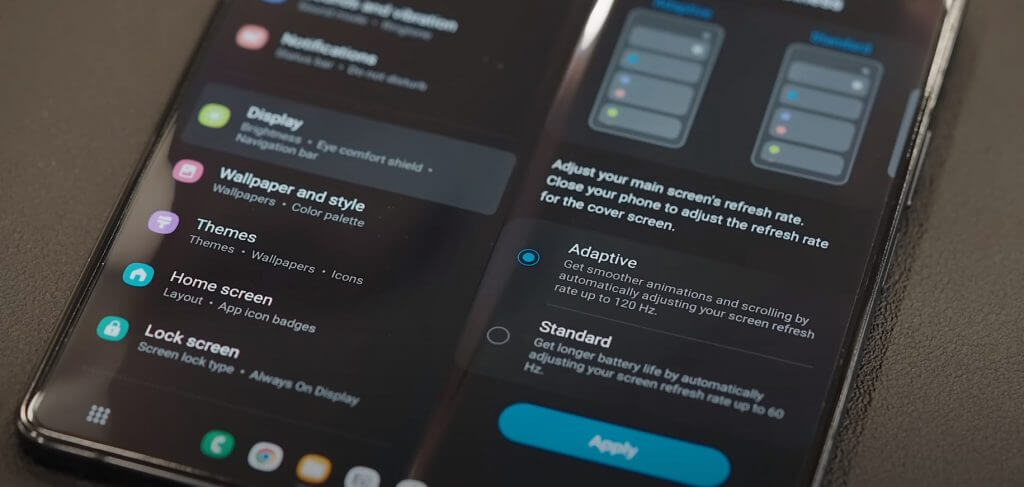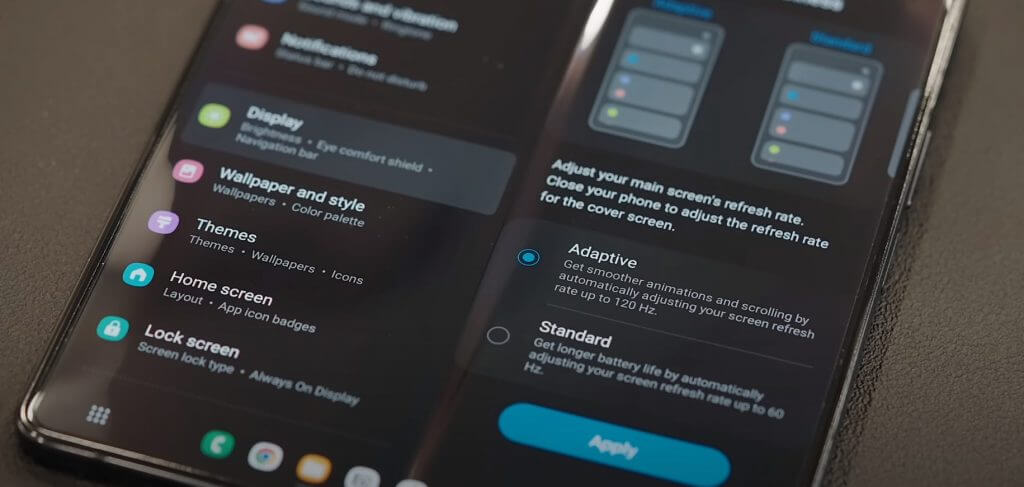 Being able to replicate or separate home screen appearances between the Front display and the Main display offers a level of compartmentalization that fosters a higher level of productivity typically unfounded by single screen slab phones. I was able to load the Front display with shorter interaction experiences such as a handful of social media apps, messages, YouTube, and Tap-to-pay financing options, while reserving the Main display for longer action-based apps such as Outlook, gaming, streaming, comics, news, Office 365, Google Ads, OneNote, and more.
However, the potential of the Fold5's daily use beyond the initial honeymoon phase is mostly held back by the way Google has developed Android to handle multitasking. Yes, Android is lightyears beyond what is offered by much of the competition (mainly Apple) but as a Duo user, it's still fundamentally dropping the ball when it comes to the Fold5.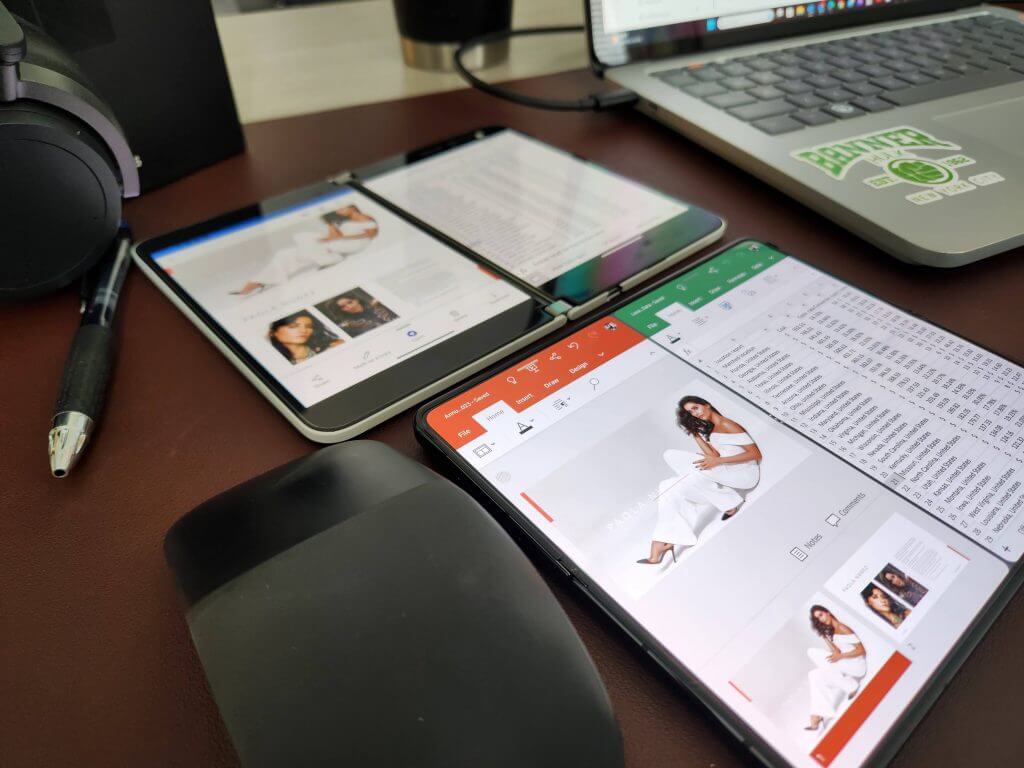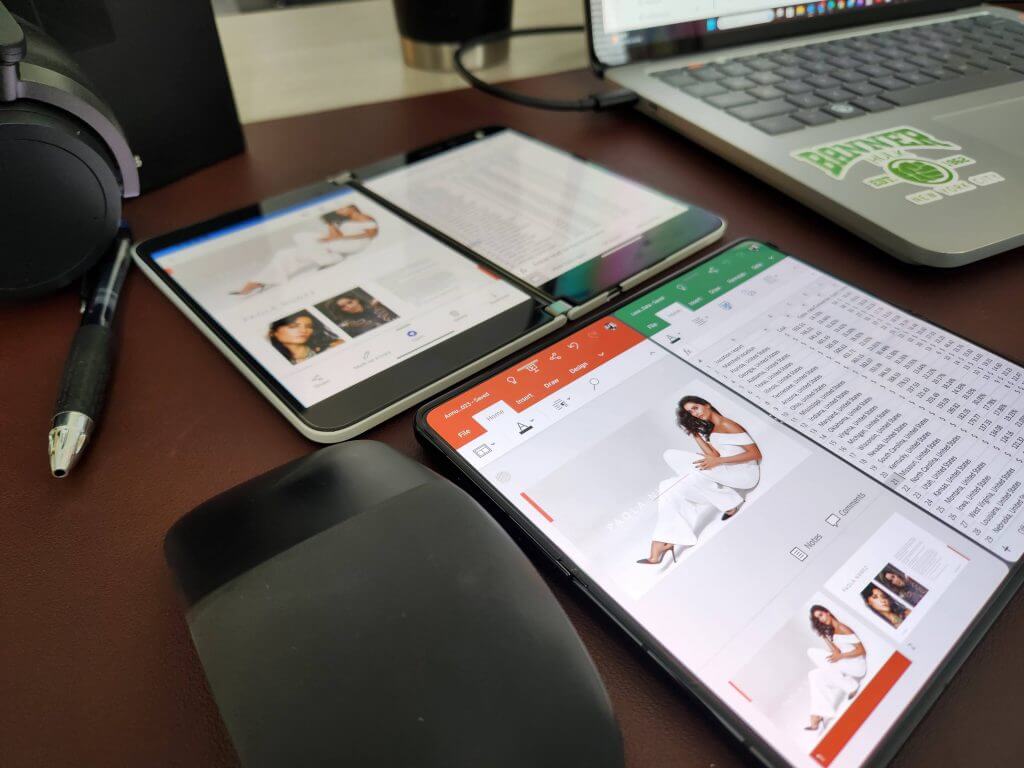 Multitasking on the Fold5 and Android in general is too much of manual process and ultimately left me simply using the Fold5 as I would a single screen slab phone where I would transfer my single portrait app experiences from the Front screen to the Main screen and only occasionally spinning up a multi-windowed experience.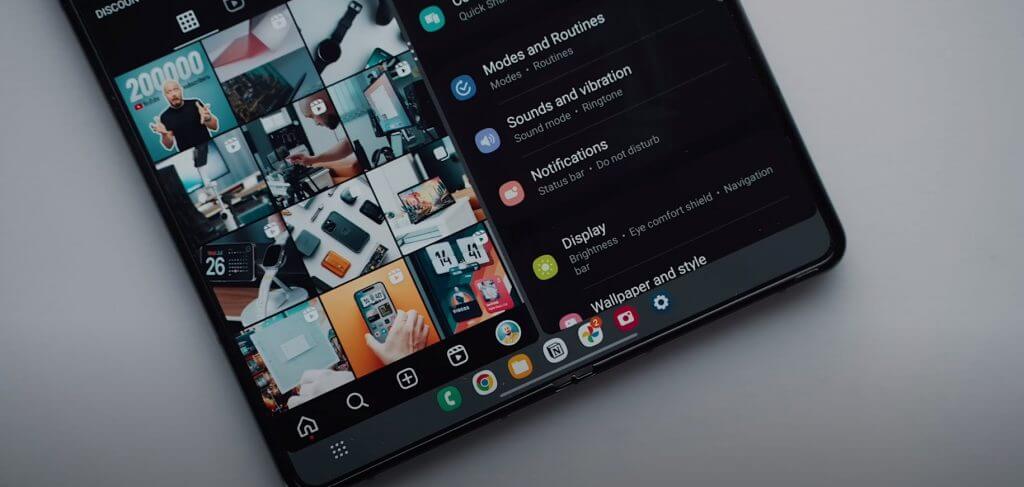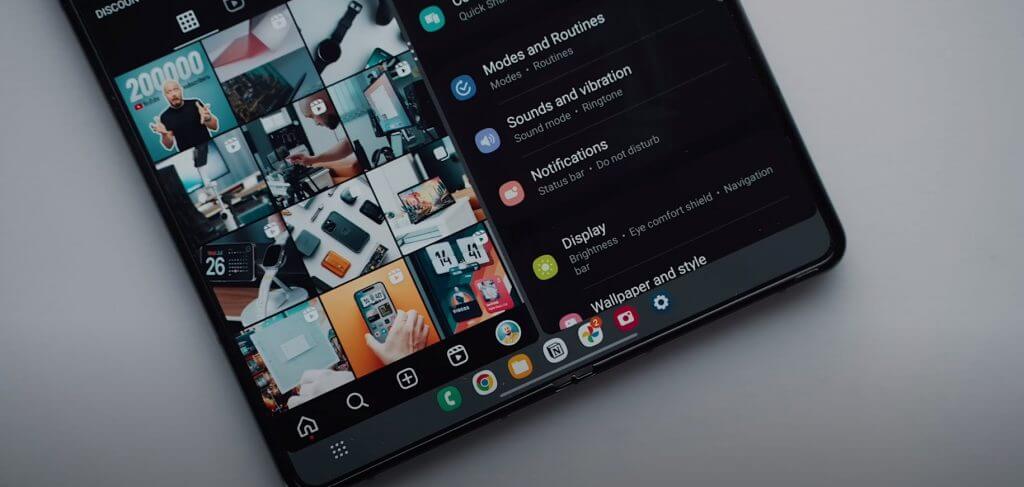 Unlike the Duo where two apps are the default layout experience and users must manually drop and drag to get into a single screen UI, the Fold5 does the opposite, and Android's implementation is a multi-process affair. I embrace the ridicule I might receive my understanding of multitasking in Android is haphazard of incorrect, but having to use a two-finger swipe or forcing an app I'm currently in to jump into the multitasking card view, and then having to select split window view, and then, having the full extent of downloaded apps presented to select from (without any context to my current behavior) just feels cumbersome.
Microsoft undoubtedly got a lot wrong with the Duo and Duo 2, but it nailed the multitasking nature of a multi-window experience, I mean they are the company that's known for Windows. Ideally, the Fold5 would work closer to the Duo by automatically placing an app to one side of the 7.6-inch screen and leaving the other side blank which unconsciously forces users to fill the space with another app which naturally boosts the rate of multitasking on the device.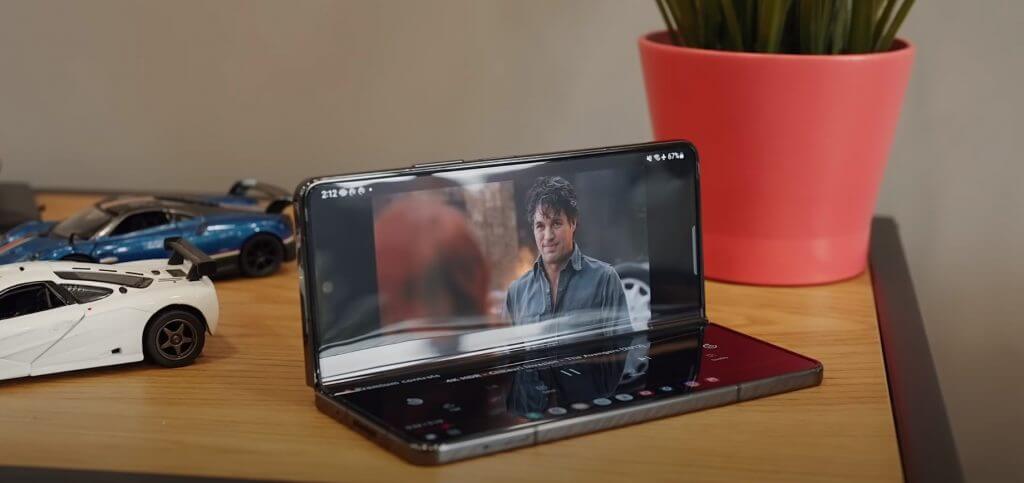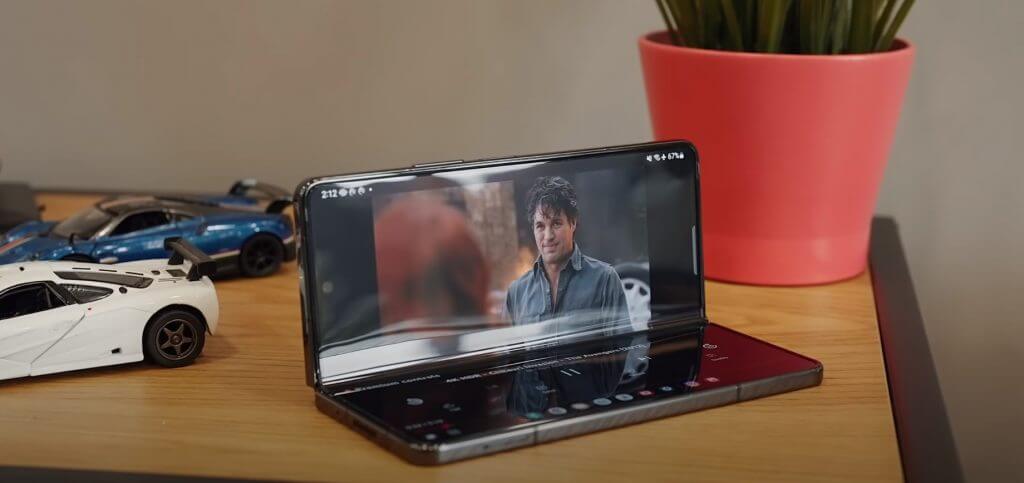 Another big issue is the lack of context the multitasking experience considers when selecting a second or third app to window. While the task bar does its best to keep some apps in context to quickly reference, springing up the deluge of all installed apps can be overwhelming and time consuming to scroll through or search from. Once again, I defer to the Duo where it users are allowed to simply select from apps that are already on their home screen and are more likely the ones that are selected in frequency.
Samsung has done a Herculean job at getting the multitasking experience of the Fold5 to where it is now and for that the foldable market should acknowledge, unfortunately, the way Google is going about multitasking in general for Android I believe is hindering the full potential of large screen foldables. Even Google's flagship Pixel Fold suffers from the same shoulder shrug from reviewers when it comes to justifying the $1,800 multitasking experience.
When people aren't signing docs or copy/pasting content from one app to another, much of their experiences seem to be single app interactions spanned across the screen which is why many of them complain about the lack of optimized apps. I'd wager that we would hear less about optimized apps if most experiences were spent in split screen mode more often.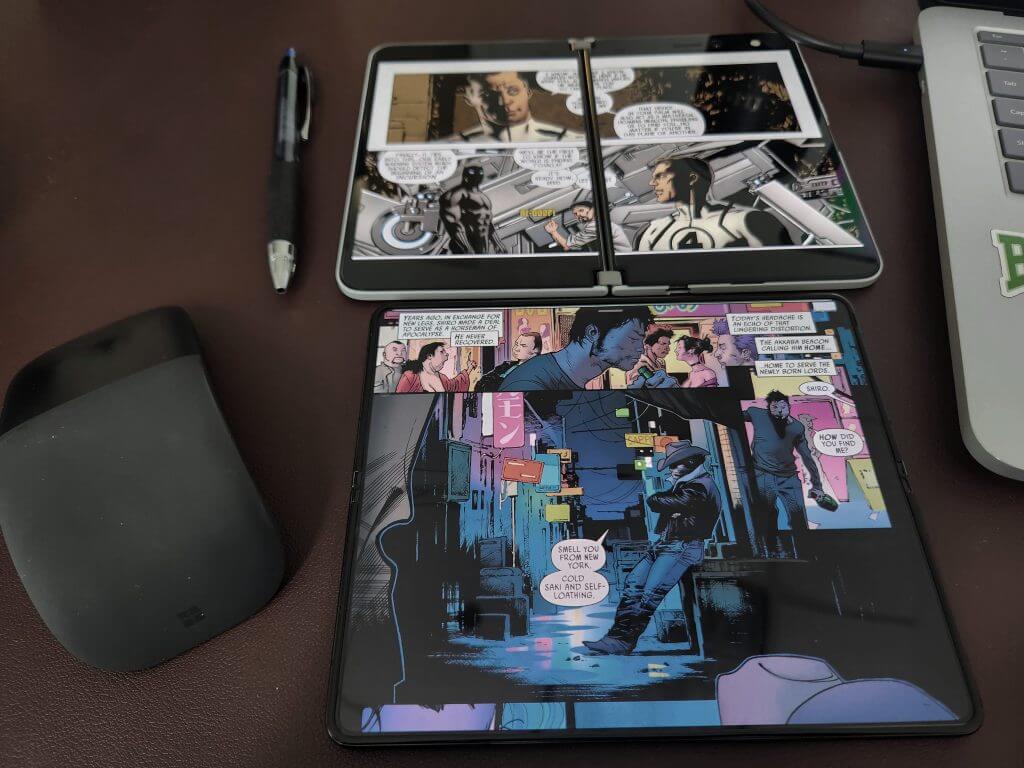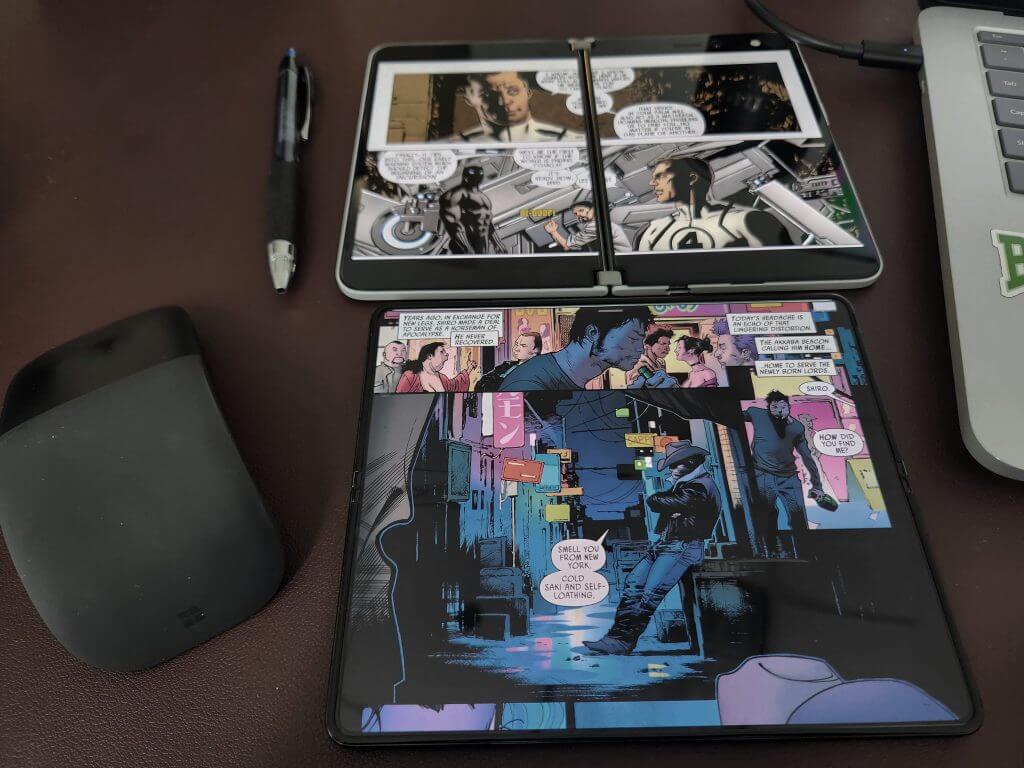 The Snapdragon 8 Gen 2 chip kept everything snappy and fluid and during my time testing I didn't encounter any system crashes, heat based throttling, or general sluggishness. Coming from a S22+, the boost in speed and performance from Qualcomm's 8 Gen 2 chip is very notable.
The other general negative of the Fold5 is its unconventional design which is not meant for travel or constant pocketability. At a desk or more controlled environment, the Fold5 is a great leisurely experience but on a trip to Disneyworld with my family, I quickly realized that the phone was more of hinderance than I had expected.
While you can easily navigate the Front screen due to its narrower aspect ratio, there are still some limitations to typing, touch targets (depending on the app) and viewing experiences that lead to opening the Main display. However, the two-hand experience of unfolded Fold5 is something that needs to be done with a concerted effort and not on the go which you're constantly doing with children at a theme park.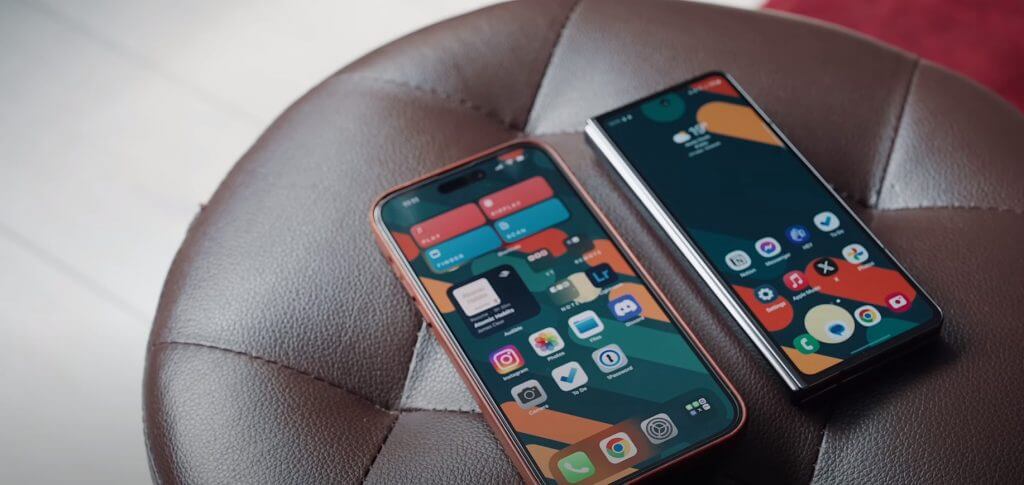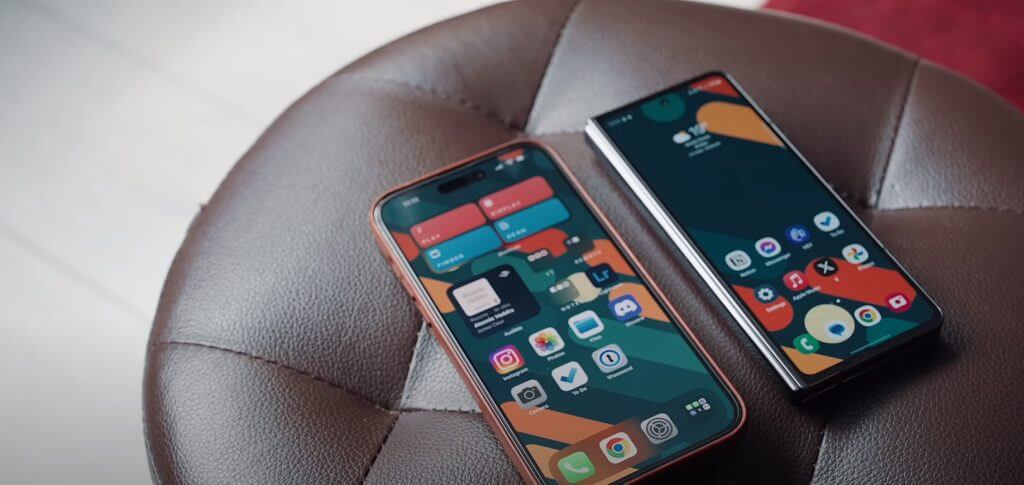 The long slender design also means the device can and does slip out of pockets when constantly squatting or sitting. Fortunately, due to the weight of the device, you'll know when the phone slips out and hits the chair or ground, so you're unlikely to leave it behind. Handling the Fold5 is conscious effort, unless you're someone who tosses it into a cargo shorts bottom pocket which is what I ended up doing.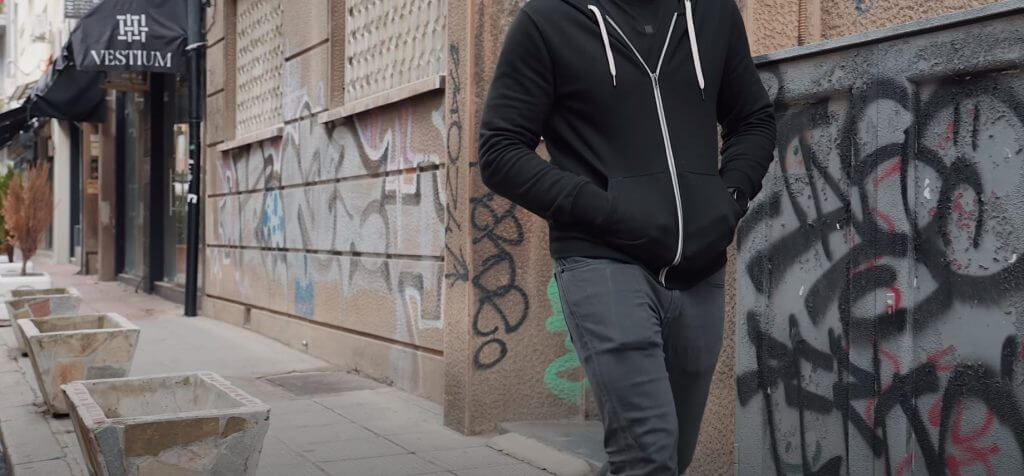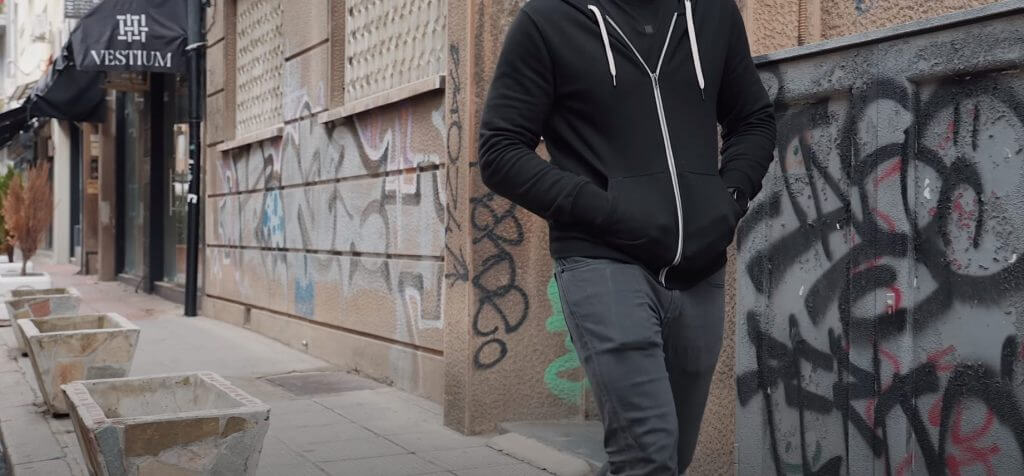 Battery Life
5/5
Powering two separate screens with high resolution, high refresh rates, and amped up brightness doesn't seem to be a hinderance on the Fold5's battery life. I was able to easily get a day out of constant use from the device. Even during my Disneyworld weekend that was filled with filming, a plethora of photos, maps, gaming while waiting in line, and more from 7am until 10pm, I still got back to my hotel with about 20 percent battery life on a relatively cool device.
Obviously, your experience may vary but a quick round up of other Fold5 reviews confirm that battery life is the same if not better than the Fold4 which also had fairly good battery life.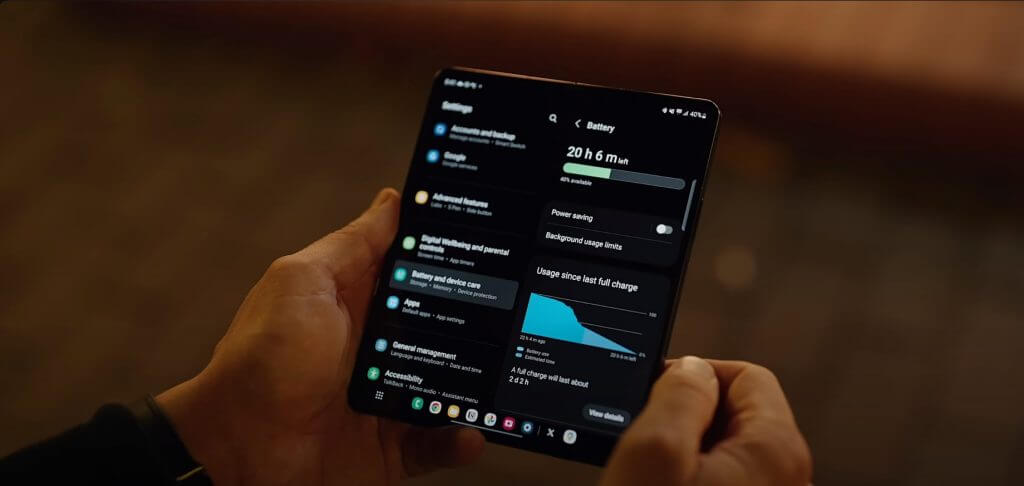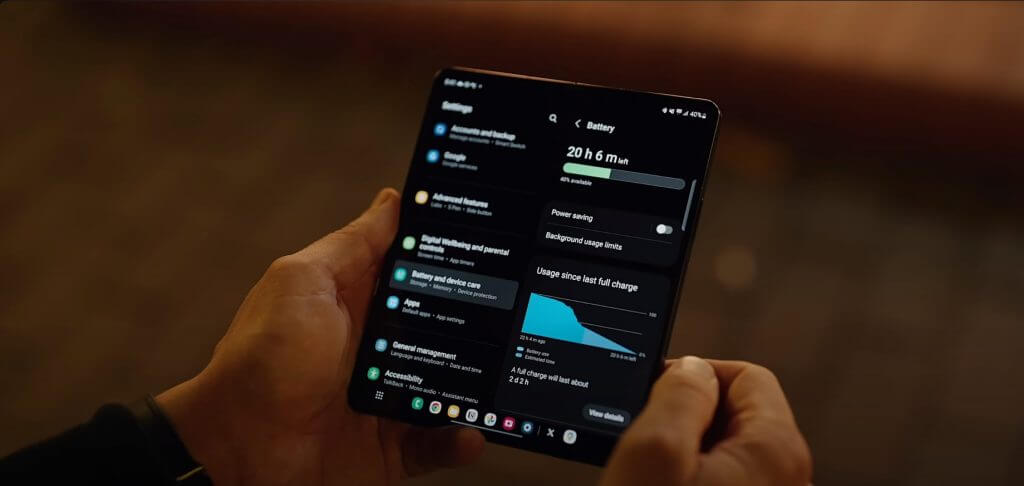 The "Super-Fast Charging" technology also comes in handy when you only have a 30-minute break between your last adventure and your next outing to get about 30 to 40 percent of battery life back.
Summary
Reviewers have derided Samsung for its perceived iterative update of the Fold5, but as a newcomer to the Fold line, all the evolutionary upgrades to this year's phone are appreciated and help to sand the edges of a transition from a single screen slab phone to a foldable.
After a month reviewing the Fold5 it's easy to identify the device as the next evolution of mobile computing but the question many potential customers will run into is, are they ready for that evolution, or is the efficiency peak of slab phones enough?
With a price tag as high as $1,995 and Google still figuring out how to handle multi-windowed multitasking, early adopters and regular customers alike might find themselves with a bit of buyer's remorse if the best they can do is go from the slender Front screen single app experience to the larger Main screen for the same single app experience.
Samsung needs to lower the initial sticker price of the next Fold and Google needs to tweak its multi-windowed multitasking experience to help users who want to do more with their devices but also need a nudge in how to do so.
For its part, Samsung makes a beautifully crafted piece of hardware and offers an excellent trade-in system that rewards most of the curious customers coming from other devices with steep discounts that bring the overall price of the Fold5 down by almost $1,000. So, it's mainly up to Google and the next version of Android to help address the prime function of foldables with a multi-windowed multitasking experience that unquestionably sparks a desire to get a large screen folding device to people content with single app experiences.